Market Forces of Nature
How is Harvey affecting Houston real estate? These five snapshots tell the tale.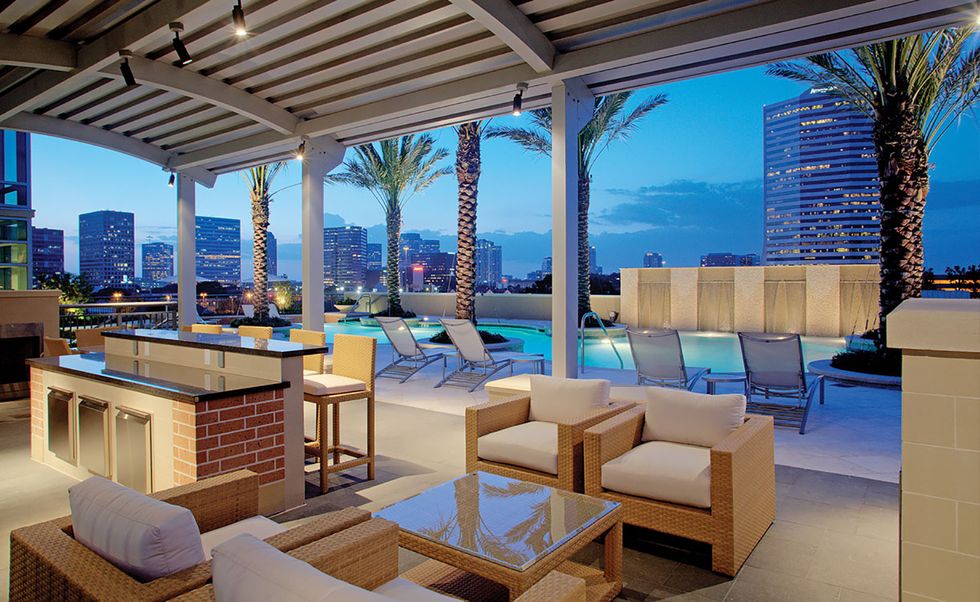 Houston's real estateis known for being resilient. 
---
Even when the price of oil sent panic through the city and caused a dip in sales in 2014, the market corrected itself faster than expected, thanks to continuing explosive population growth, and a strong job market that keeps supply limited in many areas. The segment that took the biggest hit was the luxury market, but sales of homes priced $750,000 or higher rose consistently for the nine months leading up to Harvey — and based on the first three quarters of the year, forecasters expected 2017 to be a record year. 
When Harvey's waters deluged areas of Houston that had never before flooded, however, that picture changed overnight. The longterm realities of such an event are still unclear; historically hurricanes actually raise home prices 3-4 percent in the years immediately following. Still, with many homeowners waiting on a new flood zone map and regulations that will dictate how or if they can rebuild, it's a safe bet that areas that were hot before Harvey — and were spared from flooding — will get hotter. 
Here, five slices of the city's real estate story after Harvey. Where does it go from here?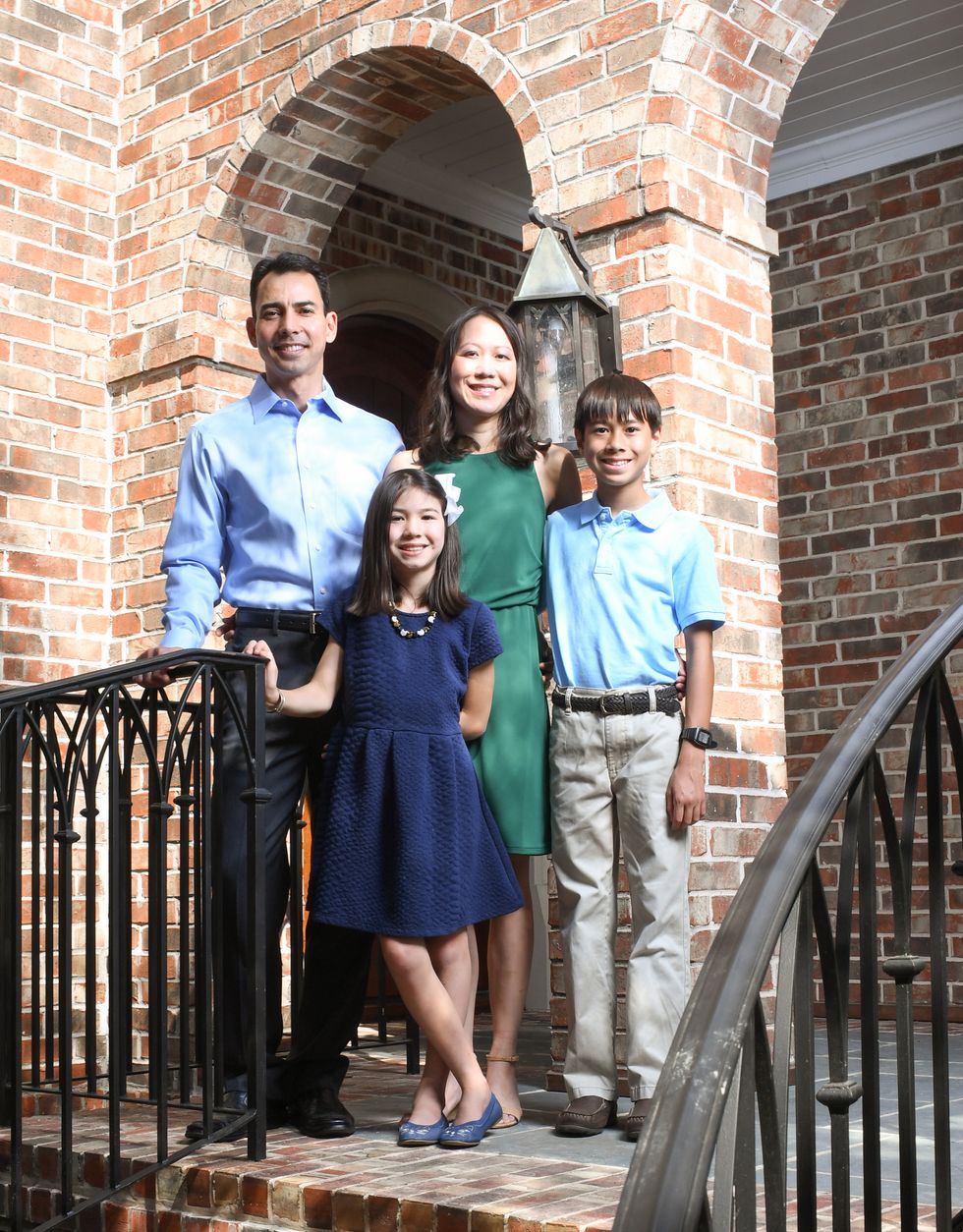 The Burkes moved into their four-bedroom house in River Oaks this summer. Like theirs, many homes in the area along Buffalo Bayou took in water for the first time. All three stories and the roof were damaged. They are repairing, and their property is expected to retain its premium value. PHOTO BY DANIEL ORTIZ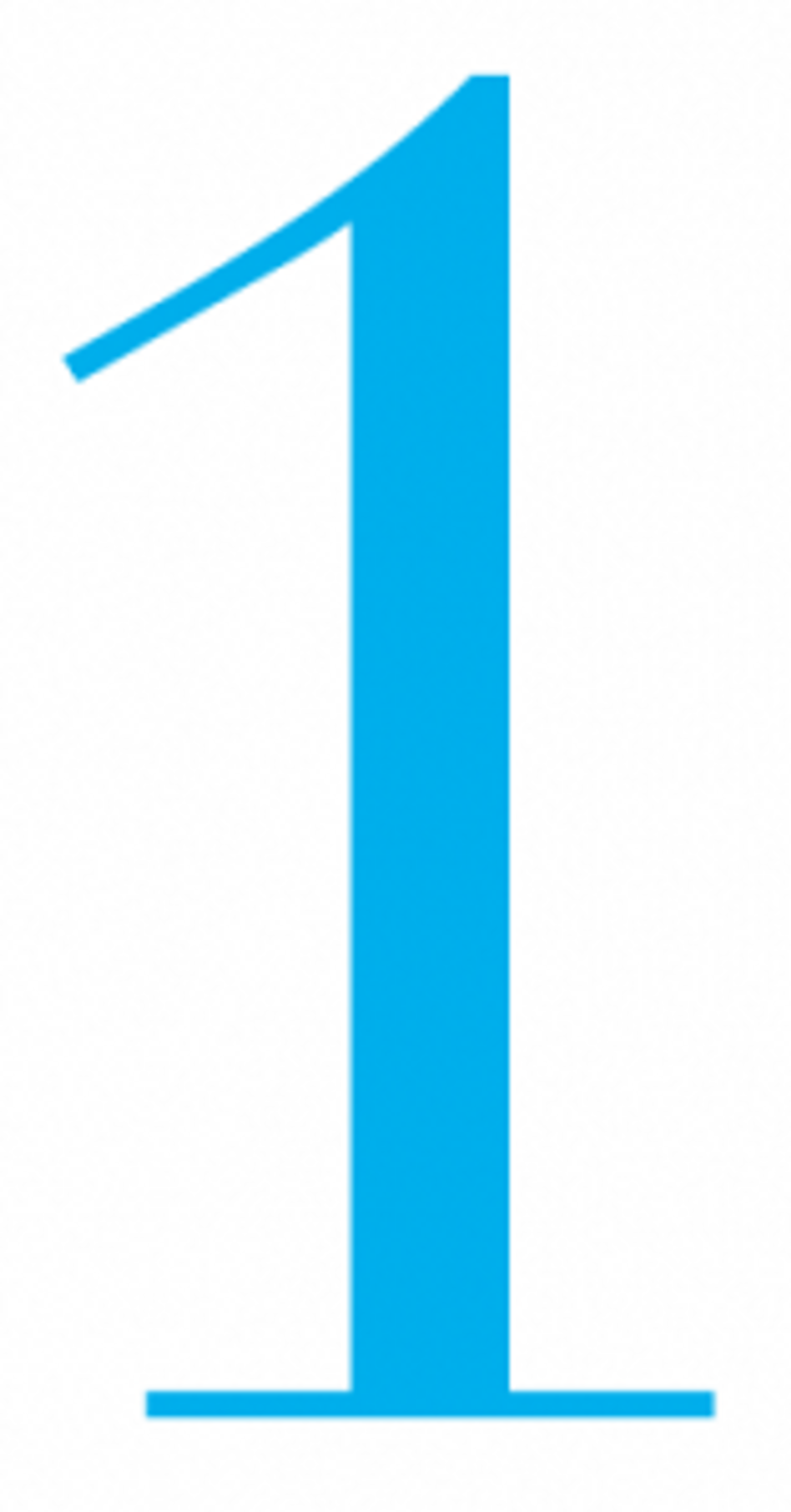 RIVER OAKS: Takes a licking, keeps on ticking
Pockets of River Oakssaw damage, mainly those homes on Buffalo Bayou. But realtors say that won't change the desirability of the exclusive area.
While movement of properties priced above $5 million has been slow — sprawling estates have been sitting on the market about eight months or longer, since the oil crash — houses priced below that figure are again moving. As of this summer, the average sale price in the district was $2.4 million, essentially the same as the 12-month period prior. In the last year, there have been 93 sales, compared to 87 the year before. "River Oaks will always keep its value," says Marilyn Thompson, president of Martha Turner Sotheby's International Realty. "It's old Houston, old wealth. It's where people will always want to live," and the hurricane will not impact that, she says.
The fact that her home's long-term value is secure may be some consolation to Kristen Burke, who moved with her family from the Heights to River Oaks this summer, only to join the elite club of neighborhood residents who flooded. She says they were drawn to their traditional on quiet Tiel Way, partly because of the beauty of nearby Buffalo Bayou and, most of all, that the house was move-in ready. "We didn't have time to build a house," she says. "Now I'm pretty much building a house."

HIGH-END CONDOS: High-rise luxury, way above the flood
For years to come, the first question of every potential future Houston homeowner will be: "Did this house flood?" So predicts Jacob Sudhoff of Sudhoff Companies, a real estate and private equity firm. "People are going to want to be high and dry."
Even before Harvey, Sudhoff was one of those in the industry making a case to investors to double down on new-build luxury vertical living in Houston. And many did, as splashy inner-Loop luxury condo high-rises took shape, even amid a so-called "glut" of extra inventory and an energy-sector slowdown. Rehab project The River Oaks on Westheimer, which did not see damage during Harvey, had signed more than 70 percent of its 74 seven-figure units before the storm. Since then, like at many of his properties, Sudhoff says daily "traffic has doubled, and in some cases tripled. Even among people who did not flood, there's the fear of flooding."
Homeowners who thought they would make a move to vertical living for a more manageable lifestyle in 5 or 10 years are making the move quicker because of Harvey, the developer adds. At Sudhoff's The Wilshire, whose 96 units sit next to River Oaks District, condos were selling nearly three times as fast after Harvey than before, at a rate of one per week; they start at about $800,00, per HAR.
Realtor Mike Mahlstedt confirms the trend. His three-bedroom listing at Four Leaf Towers, priced at $710K, had no showings in the month before Harvey. Immediately after, he had five showings, followed by an offer. The purchasers were already considering high-rise living. "This pushed them quicker."
Mahlstedt adds that, even apart from flood worries, high-rises are increasingly popular. "Houston's so spread out," he says. "To not have to drive, people are really appreciating that." He points to amenities like city views, infinity pools, gyms, concierge and round-the-clock security as some of the things "you'll never get with a house. It's an easier life."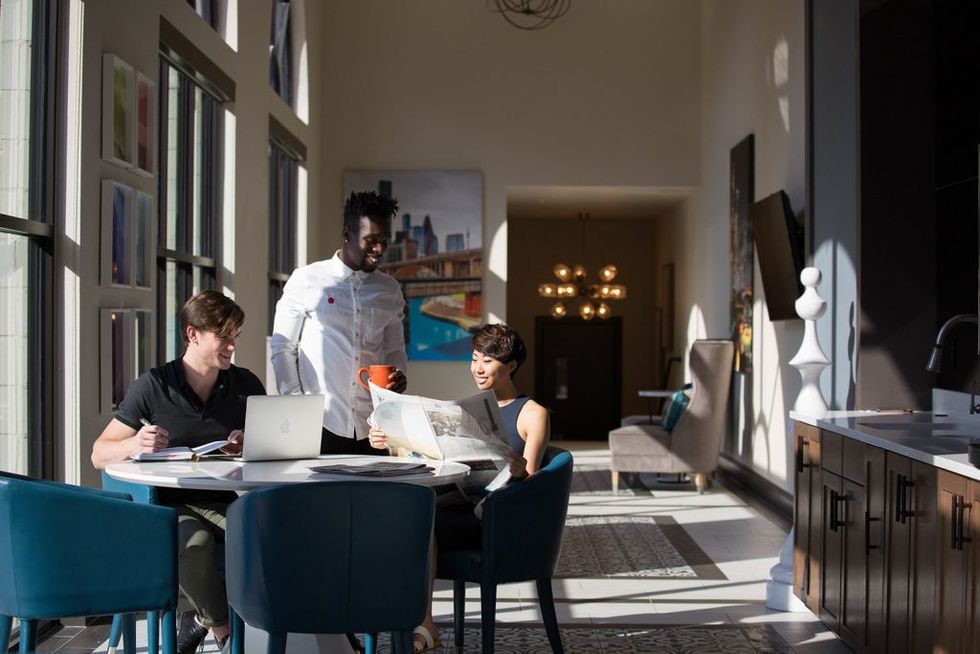 Downtown midrise 500 Crawford, which overlooks the scoreboard of Minute Maid Stadium, reached its peak occupancy rate after Harvey, having doubled the number of leases they typically sign each week.

Rental Market: Glut? What Glut?
Before Harvey, the rental market was oversaturated ­­— tons of unleased units at complexes offering move-in specials, amid ongoing construction of new apartment buildings, all coupled with the middling price of oil. "That's pretty much reversed itself," says James Gaines of A&M's Real Estate Center. Days after the storm, he gave a speech stating, "The vacancy rate just went to zero." There's less inventory, since some of the previously unoccupied apartments flooded, and there're more demand, as the flood-displaced need a place to live.
At The Grove at Wilcrest in the Energy Corridor, 46 leases were signed in the two weeks after Harvey, more than three times the usual amount. Spot check of complexes in Downtown and Midtown found similar upticks.
And prices are going up, as those move-in offers go away. In the weeks after the storm, ApartmentData.com tracked a spike in rent prices in a market that had previously been very flat. Average Houston rents went from $984 to $996, and that's probably not the end of it. If rate increases after Harvey track those after Allison and Ike, average rents will hit nearly $1,050.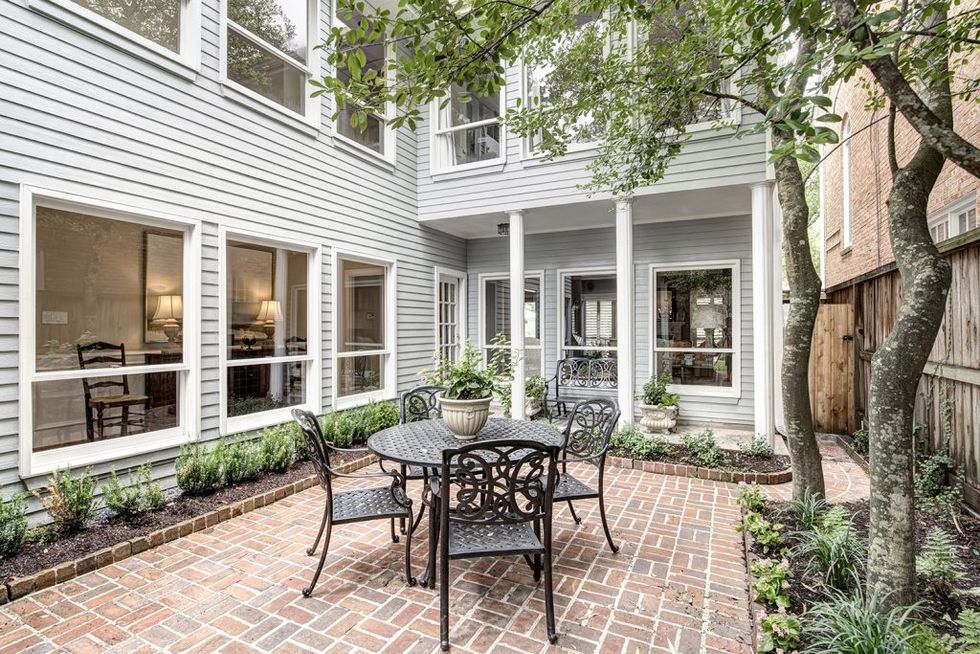 One family terminated a contract on a home in Bellaire that flooded to make an offer on this four-bedroom in West U that did not. Prices, not water, are rising in the neighborhood.

West University: How West U Was Won
The entry price point for West U skyrocketed in the months before Harvey, establishing itself as the city's newest million-dollar district. Since the area was largely unaffected by the flood, insiders say prices will continue to rise. "There's just not enough West U to go around," says homebuilder Kevin Frankel, who has built in the neighborhood.
And Heidi Dugan, a 36-year resident of West U and a realtor specializing in the area, says the 'hood's high-and-dry routine is paying off. She's involved in one deal in which the purchaser killed a contract on a Bellaire property that flooded in favor of one in West U. In addition to West U's elevation, Dugan says neighborhood regs require good drainage and sufficient water-permeability. "It's very, very strict."
As of this summer, the average sales price in West U was $1.3 million, up more than 8 percent from the year before. Multiple offers on a single house are common. And homes are not just selling higher, they're selling faster. The average time a property sits on the market in West U is 52 days; by comparison, in Upper Kirby it's 97, in Tanglewood, 103.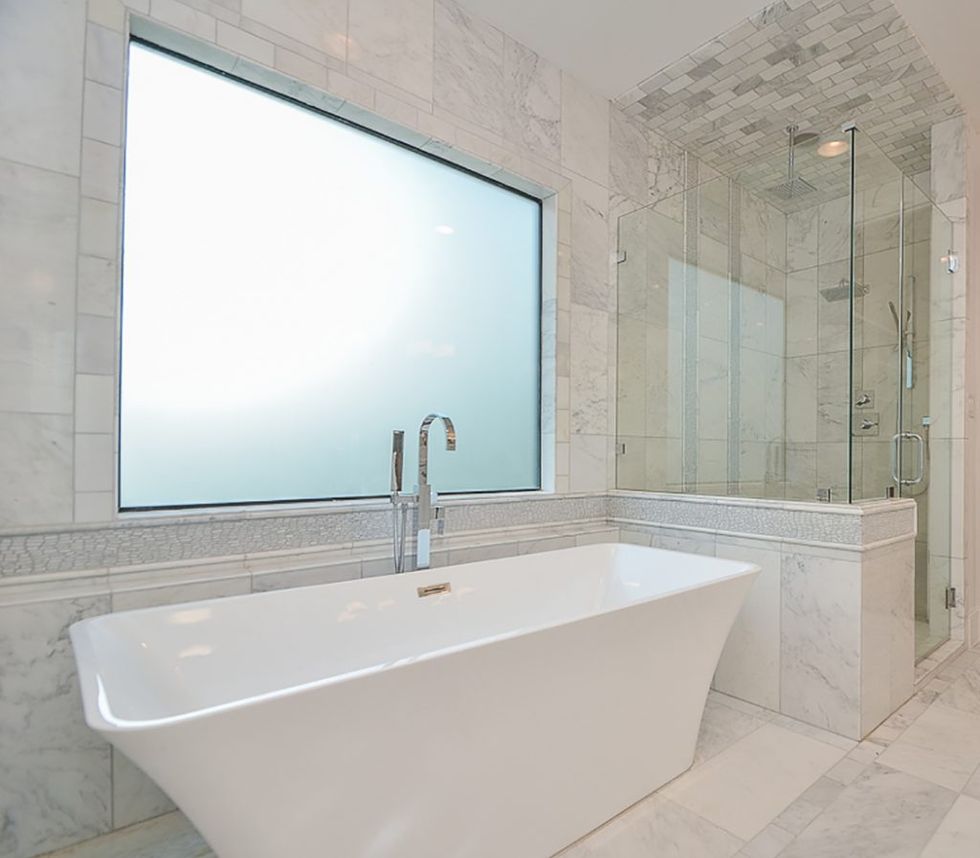 This new-construction property in flood-prone Meyerland, listed at $1.35 mil, has never taken water, and it was snatched up just after Harvey. The buyers actually came up on their initial offer.

Meyerland: Bad luck comes in threes
"It's going to be hard for people to feel comfortable when they know the house has flooded three times," says realtor Mike Mahlstedt, who is helping clients in Meyerland — parts of which flooded on Memorial Day 2015, Tax Day 2016 and again during Harvey — make tough decisions, including one family that's buying in another 'hood.
For those who stay, they may go to the huge expense of physically "raising" their home above flood levels. "But even if buyers spend the money to raise their house," Mahlstedt says, "there could be a risk of cars and landscaping being damaged."
Homebuilder Kevin Frankel says he's already fielded some interest from homeowners looking to unload their homes as teardowns, which he says doesn't mean that values district-wide would plummet. He's seen this tableau play out after the previous floods. "There was speculation that the value would drop to nothing," he says, "and that just didn't happen. Meyerland was never heavily overvalued and therefore will not be heavily discounted." The stats bear Frankel out: The average home price was $451K before the Harvey, up 7.6 percent from a year earlier, despite the history of flooding.
Realtor Stacey Christman says a disaster can't change what's always made Meyerland appealing — very large lots, excellent schools, a "beautiful street scene," parks and proximity to the Med Center. In fact, just after the storm, she sold a new-construction home that had been listed for $1.35 million. It was, however, a property that didn't flood.
AT VERY TOP: At The Wilshire, a luxury condo high-rise near River Oaks District with a sprawling deck, sales quickened in the weeks after Harvey. 
Fashion+Home