MFAH Welcomes Exclusive Items from New York's Jewish Museum, Prepares to Open Permanent Gallery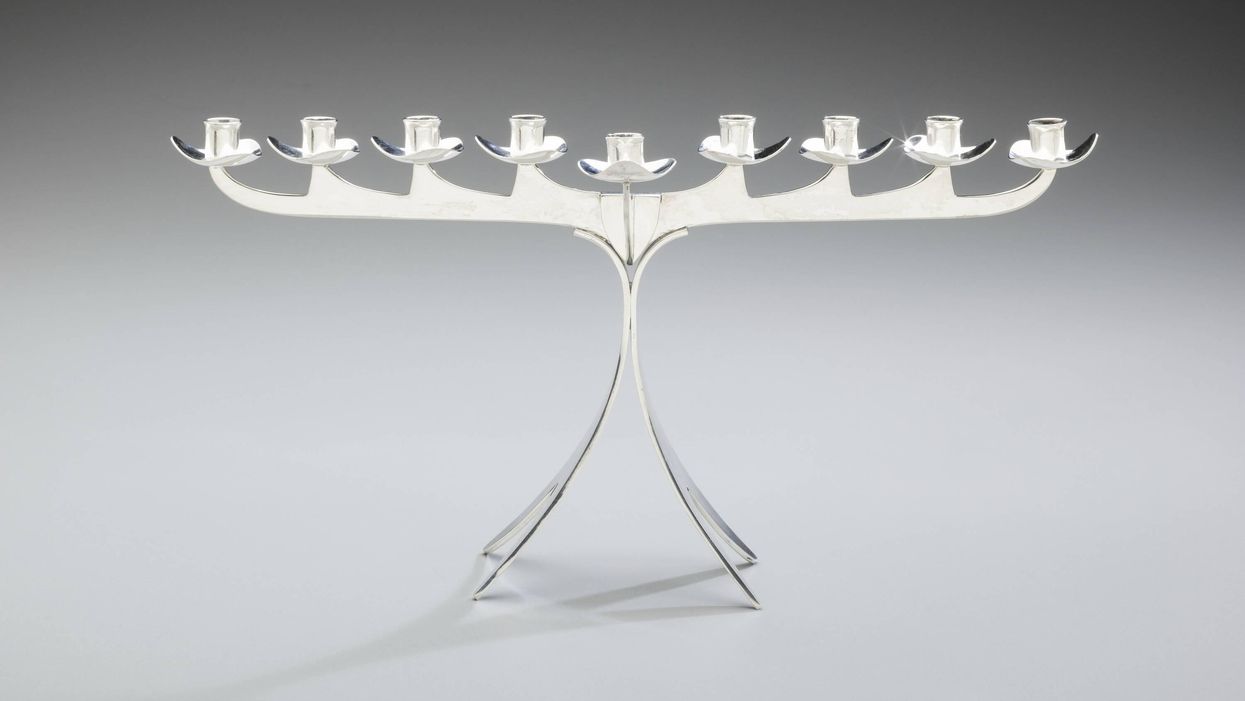 IN PARTNERSHIP WITH New York's Jewish Museum, the Museum of Fine Arts, Houston has just unveiled a collection of "exceptional objects" called Beauty and Ritual, on view through Sept. 18.
---
The MFAH acquired the Montegiore Mainz Mahzor, one of the earliest surviving prayer books from Central Europe, calligraphed and illustrated around 1310 — 150 years before Gutenberg would print his Bible in the same medieval town of Mainz. "Now, with this significant partnership with The Jewish Museum, New York, and access to their extraordinary collections, we are able to amplify the cultural and artistic history of Judaism," said Director Gary Tinterow in a statement.
Among the 140 pieces on display in three separate galleries for Beauty and Ritual are ceremonial objects to beautify and protect the Torah; Judaica used for and on the Sabbath; and that which showcases menorahs.
The ongoing collaboration between the two institutions has been in the works for two years, the culmination of which is a dedicated gallery for Judaica, one of only a handful in North America. Together, the Jewish Museum in New York and the MFAH will bring important pieces of Jewish ceremonial art to Houston over the next several years. The Albert and Ethel Herzstein Gallery for Judaica is slated to open at the MFA in early 2023.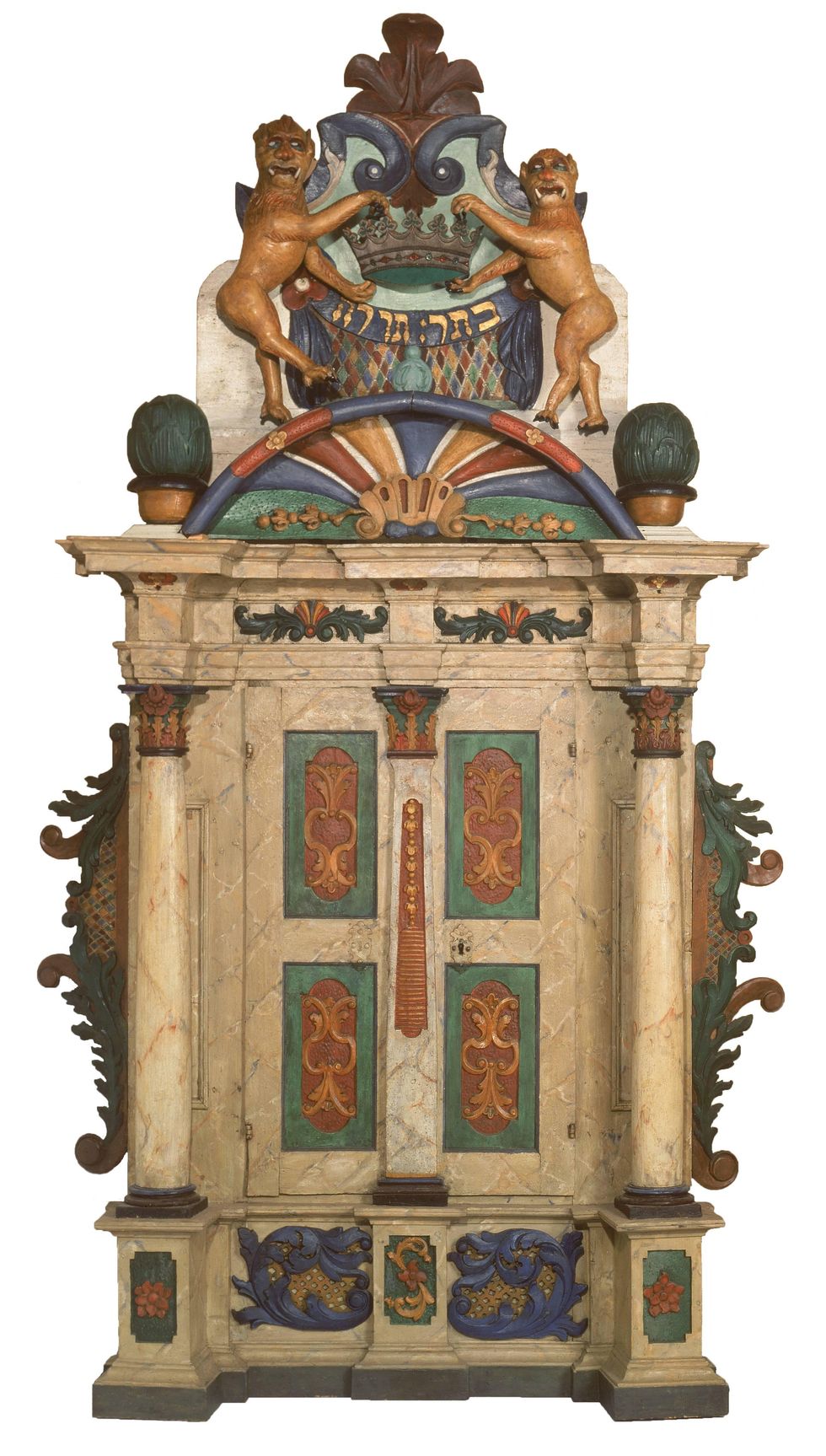 Torah Ark, 18th century, Westheim bei Hassfurt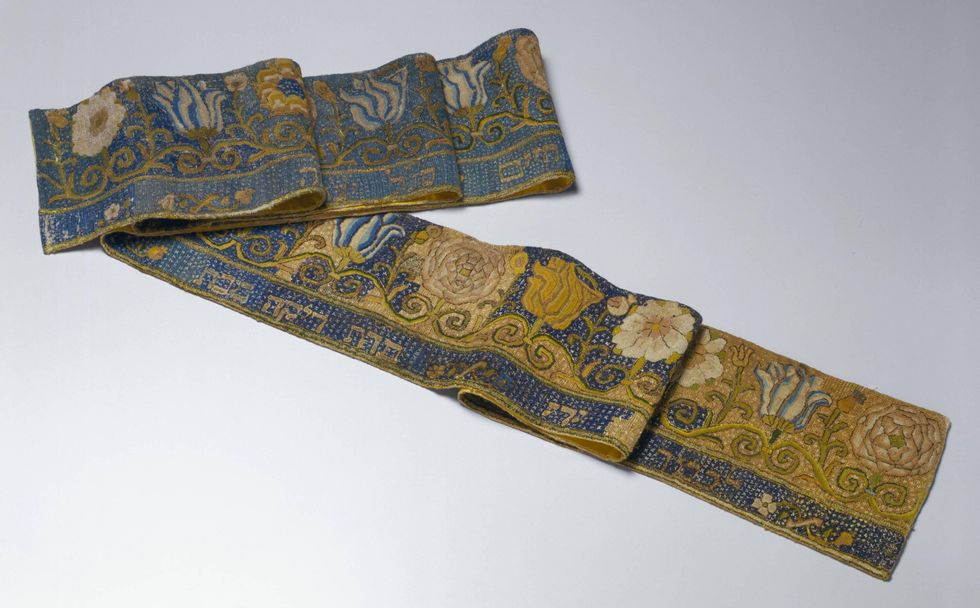 Torah binder, 1662-63, Verona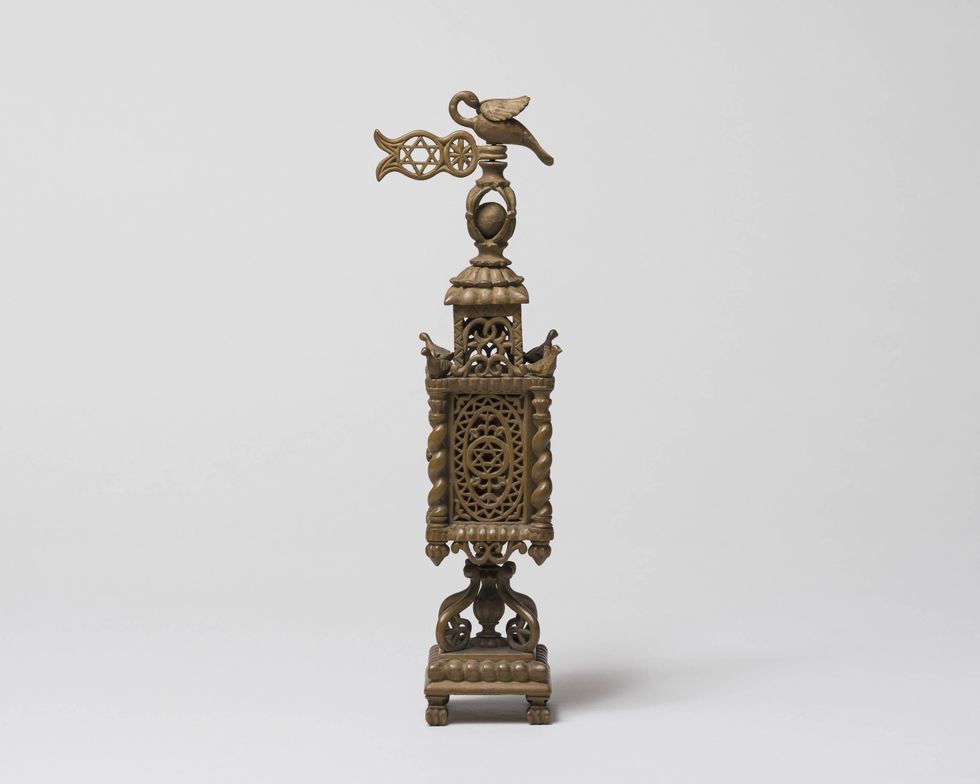 A 19th-century Polish spice container
Art + Entertainment