Miller Outdoor Kicks Off 100th Anny Celebration with Tons of Concerts — and a Seven-Foot Birthday Cake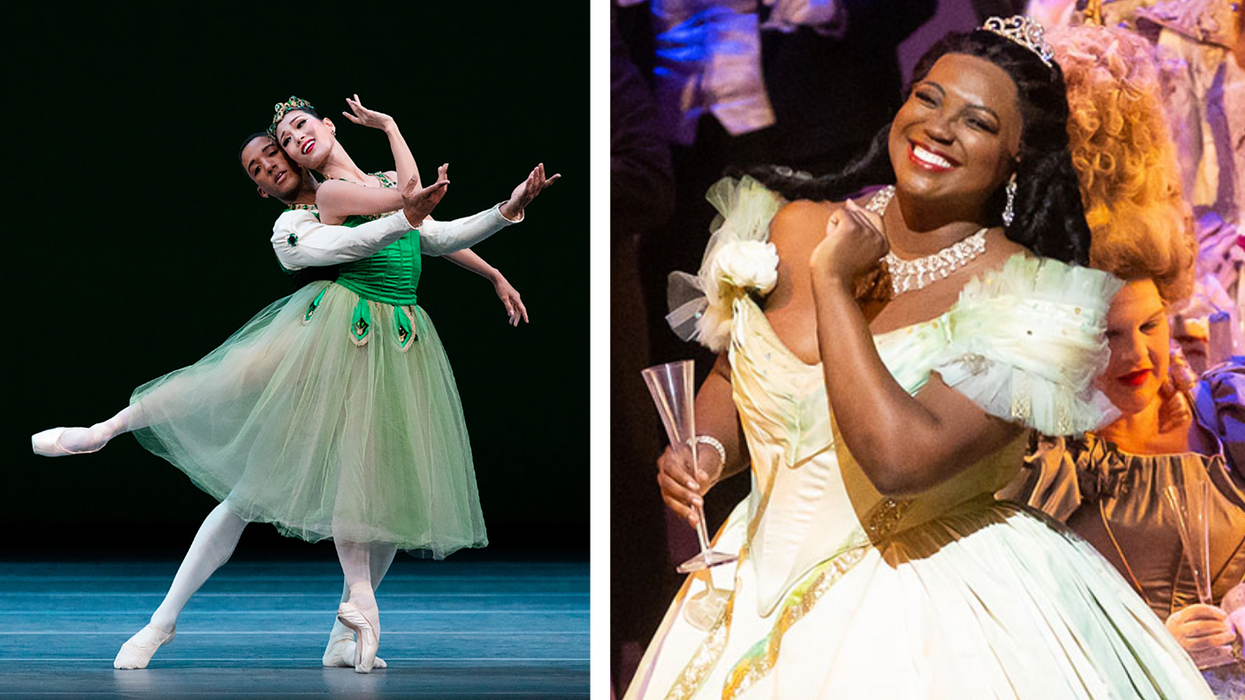 THE MILLER OUTDOOR Theatre's 100th-anniversary celebration has begun with a special program of free, family-friendly music, dance, ballet and opera performances throughout the month of May. There's something for everyone to enjoy, and most of the evening performances will be live-streamed via the Miller Dream Streams link on the Miller Theatre website. Here's what's coming up.
---
May 12 is the official birth date for the Miller Outdoor Theatre, and there will be cake. A huge cake, courtesy of El Bolillo Bakery, to be precise. Starting at 6pm, folks are invited to indulge in a slice of cake, snap photos of each other popping out of a seven-foot "art" cake located in the greenery of the Miller Plaza, and check out a specially commissioned mural by Houston artist Mark DeLeon. Topping it all off, at 8pm, the Houston Ballet presents George Balanchine's three-act 1967 masterwork Jewels. (You can have more cake during the intermission.)
On May 19-20, HGO presents Verdi's La Traviata, one of the world's most beloved and tune-filled tragic operas. The performance will be sung in Italian with projected English subtitles.
And last, but not least, on May 25-27, the original cast of Forever Motown takes the stage for a crowd-pleasing musical revue of classic Motown hits. The featured singers include Theo Peoples, the original lead singer of The Four Tops, Glenn Leonard, former lead singer of The Temptations, and Traci Robinson, former lead singer of The Marvelettes.