Houston Ballet to Perform Live For First Time in More Than a Year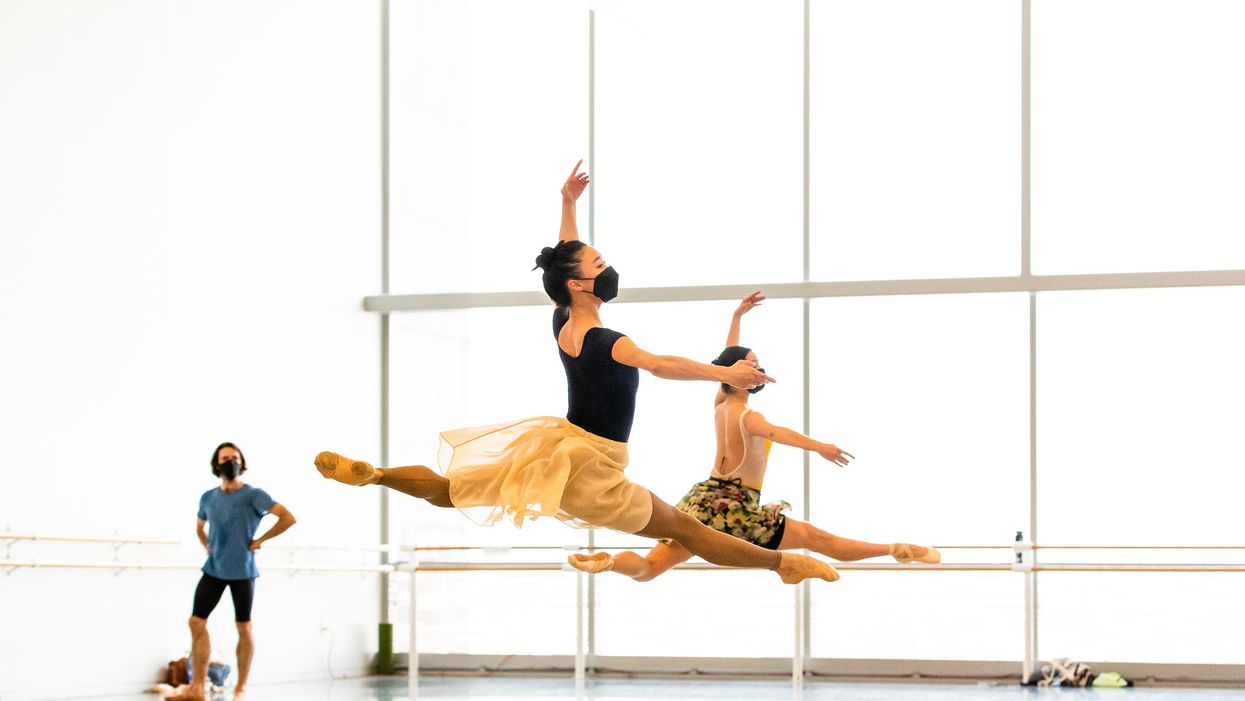 IT LOOKS LIKE Houston's performing arts community is inching closer to a return to the stage, as the Houston Ballet announces today two free shows May 7 and 8 at Miller Outdoor Theatre. Houston BalletReignited will be the troupe's first live event since the Covid pandemic began more than a year ago.
---
"The world-class ballet company dusts off its pointe shoes," says the company's media release this afternoon, "to present a multi-media experience complete with live Pas de Deux pieces from iconic ballets alongside Houston Ballet's dance films produced during the pandemic."
The statement also refers the upcoming performances as an "historic and joyful occasion."
"We hope Houston Ballet Reignited will be a shining beacon of hope for our community that brighter days are ahead," says Artistic Director Stanton Welch. "This past year has been devastating for so many. I know I speak for all leaders at Houston Ballet when I say we are incredibly proud of our resilient artists, staff and city. We look forward to being together soon, even if it's distanced and we can't see your smiling faces behind your masks."
A 2015 performance of Romeo and Juliet
The dancers of Houston ballet last took the stage on March 8, 2020 for its final show of Ben Stevenson's The Sleeping Beauty. Dancers and staff were hours away from opening night of its mixed repertoire, "Forged in Houston," on March 12 when it was canceled due to the pandemic shutdowns, the company says. Eventually, Houston Ballet was forced to cancel all of the remaining performances of its 2019-2020 season — it's 50th anniversary year.
"This pandemic has been challenging for many of us," says principal dancer Yuriko Kajiya. "We are so grateful to go back onstage, and we look forward to performing for our fans again. We hope to be able to bring everyone some joy!"
The performances will also feature live music by the Houston Ballet Orchestra. Wolfgang Amadeus Mozart's "Eine kleine Nachtmusik," which translates to "A Little Night Music" will be featured. "Music has the ability to heal and inspire, says violinist Barbara Shreffler, "and we welcome this opportunity to share what we love to do with our community."
Tickets will become available at milleroutdoortheatre.com a week prior to the performance date, per the company. Strict Covid-safety policies will be enforced, including having a medical tent on the premises for further evaluation of any patrons high with high temperature.
CityBook has reported on some of the activities of the Houston Ballet dancers throughout the pandemic, including a visual arts project many of them participated in as models, and the troupe's recent online fundraising gala. The magazine has also recently reported on the emerging revival of the city's live music scene.
Art + Entertainment