Introspective New Films by Choreographer Brittany Bass Explore Race and Reciprocity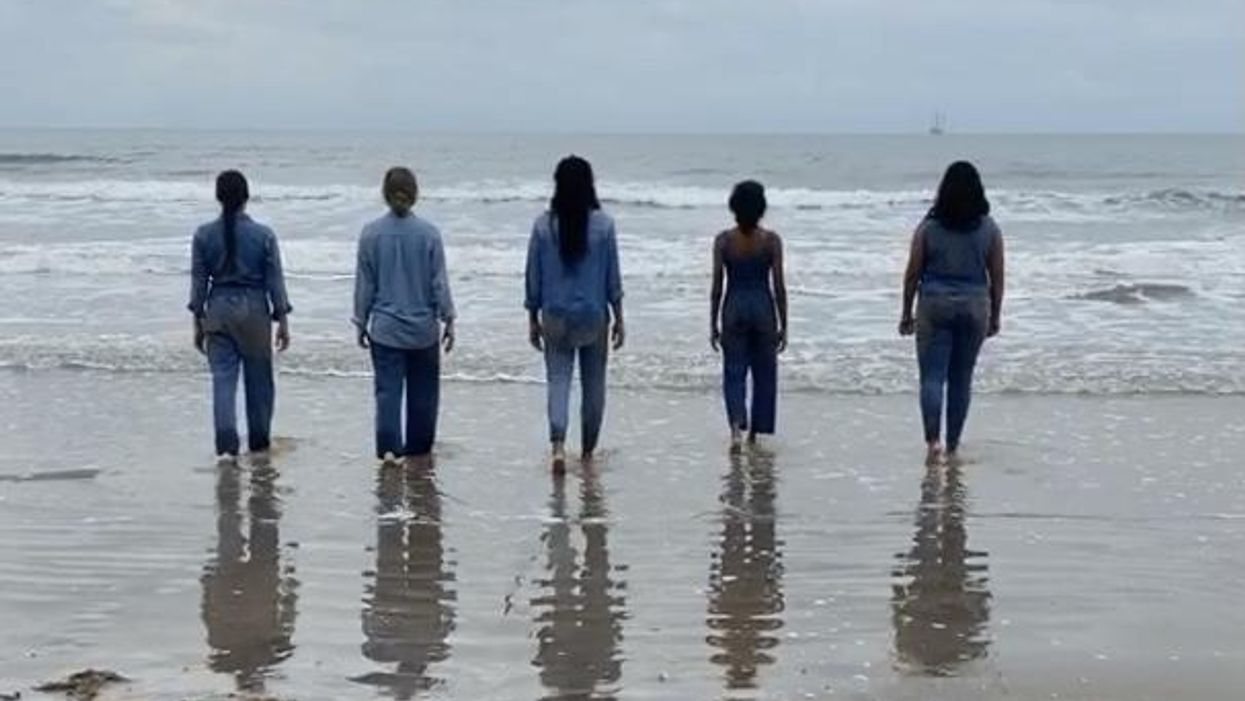 IT'S DAWN. WAVES are gently hitting the shore of a beach. A tribe of five young women dressed in loose fitting ocean blue clothing, their knees and feet covered in wet sand, are moving in slow motion, as if swimming underwater then surfacing to execute variations of solo, duo and ensemble movement. These are the mesmerizing, opening images in Social Islands, one of three films by choreographer Brittany Bass included Epoch, an evening of dance, film and conversation happening Saturday, Dec. 18, at the Houston Metropolitan Dance Theater.
---
Epoch refers to Bass' coming of age (she turned 30 in December 2020), and an unexpectedly long and tumultuous period of introspection brought on by the pandemic and tragic death of her friend Vi Dieu, a talented and beloved member of Houston's dance community. (Social Islands is dedicated to Dieu.)
In the months leading up to her birthday, as protests to end police brutality erupted across Houston and the U.S., Bass took time to consider her success as a Black woman skilled in navigating institutions and public spaces where people of color have historically found themselves unwelcome.
"What I've learned to help me succeed in these spaces has become very natural to me," says Bass, who grew up in Acres Homes, "and I started wondering, how much of myself is really myself?"
Bass looked for answers by screening her films in a series of free, pop-up events around town for audiences who were new to modern and contemporary dance, hoping this would nurture "a sense of community and accessibility," similar to what dancers feel when they share the stage in performance. With the community in mind, Saturday's program includes moments for conversation with the audience, and the live premiere of a new work for nine dancers. "It's the largest group I've worked with professionally," says Bass. "I'm very excited about it."
Additional films screening Saturday include White Sands and S.L.A.B., which pairs iconic, Houston rap songs with Bass' unique, choreographic language.
Way back in 1624, the cleric and metaphysical poet John Donne wrote, "No man is an island …. Any man's death diminishes me, because I am involved with mankind." This sense of interconnectedness is a recurring theme throughout Epoch, and in the wake of months of inertia and personal tragedy, signals a new, optimistic chapter in Bass' artistic journey.
"In this moment, I'm feeling a lot better," says Bass. I'm feeling much stronger. I feel like Houston is starting to wake up. We're ready to move. We're ready to see and experience."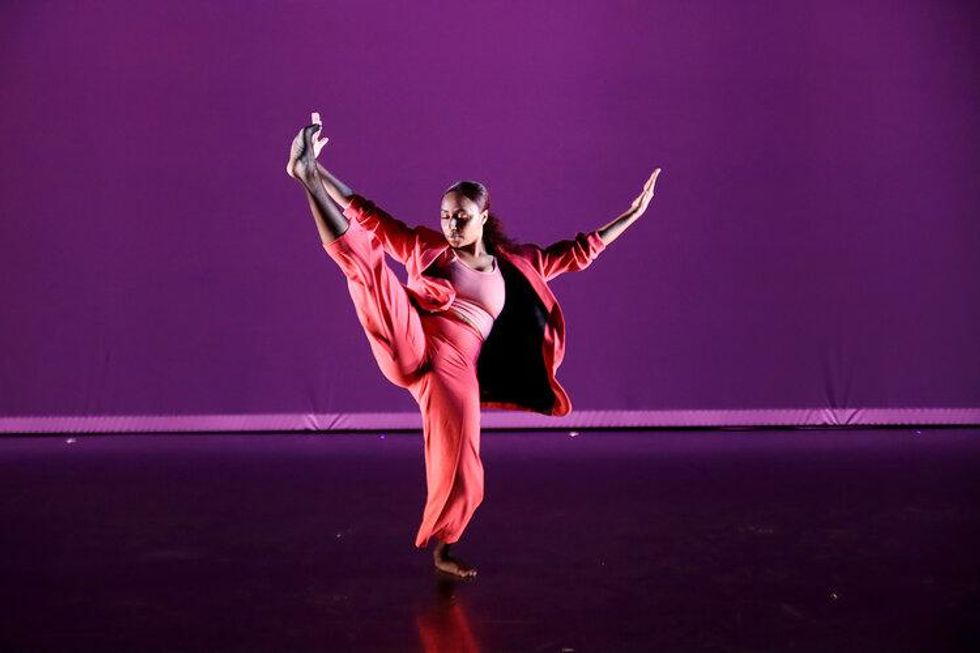 Brittany Bass / photo by Pin Lim
Art + Entertainment