Consistent Focus on the Patient Is What Sets Montrose Med Spa Apart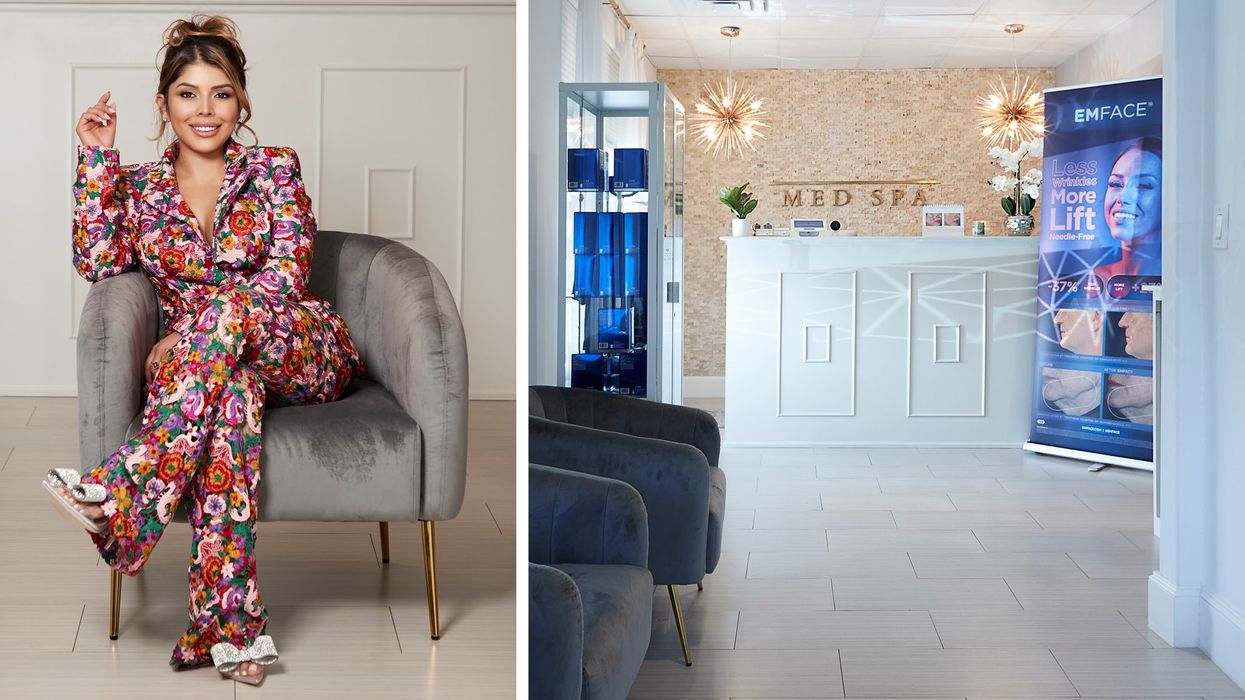 WHAT MAKES MONTROSE Med Spa stand apart from the competition? We set ourselves apart from the competition by being consistently focused on one thing: the patient. With that focus, we will succeed in a successful and healthy experience and loyalty to Montrose Med Spa. Staying true to our message of intentional wellness is a point of difference where I see other spas being unclear and distracted in their direction. By listening to our patients, we ensure we meet and exceed their expectations. We continually stay on top of the market by offering the best innovative body sculpting and skin treatments that invigorate and energize and are specifically designed to restore balance and strength and renew youth to the body. We also utilize a number of marketing programs to stay on the minds of our guests, including radio, TV, direct mail, email blasts, and unique invitations for exclusive treatments. One element that helps to establish the bar and sets us apart from our competition is our emphasis on providing a complete medical gym experience—from the varied treatments with Emsculpt Neo to a personalized health and wellness and skin evaluation for each individual by our certified staff. We also provide a noninvasive, pain-free, and needle-free facelift through EMFace in addition to offering monthly beauty memberships that create a commitment to the overall wellbeing of the patient.
---
What services do you offer?
EmSculpt Neo Body Sculpting
EmFace Noninvasive face lift face sculpting
Injectables Botox, Dysport, fillers & Kybella
Hydrafacial (face, back, booty, neck and decollete lymphatic treatments)
Scalp Treatments for hair growth
Skin penTM microneedling as used by the stars
VI Chemical Peels
ZO Skin Care by Zein Obagi
Coming soon medical weight loss and IV services
What is EMFACE? EMFACE is a revolution in facial treatments. It is noninvasive, pain-free, and needle-free. By emitting both Synchronized RF and HIFESTM energies, it simultaneously affects the skin and muscles. The end result is less wrinkles and more lift naturally without needles. Best of all, EMFACE treats the entire face in only 20-minutes. Some plastic surgeons are recommending EMFace to patients prior to conducting facelifts! There is nothing like EmFace on the market.
What is EMSculptNeo? EMSculptNeo is the first non-invasive device designed to eliminate fat cells and build muscle non-invasively by a unique combination of radio frequency heating & HIFEMTM in a single 30-minute treatment session. Two treatments in one! EmSculptNeo builds off the legacy of its predecessor, EMSculpt, by simultaneously emitting both radiofrequency and high-intensity electromagnetic energies. The result is more fat reduction and muscle growth than any gold-standard product for less time and no downtime compared to plastic surgery. EMSculptNeo has broad appeal as it can treat patients up to BMI 35! EMSculpt Neo is also for athletes looking to enhance their performance by improving their core muscle strength and overall quality of their workouts. A therapeutic treatment that can also help treat muscle imbalance. Truly a game changer.
Do you offer memberships or other perks? Absolutely. Our beauty and medical gym memberships allow our patients to take advantage of member-only perks and pricing. We also have member-only events and holiday parties. At Montrose Med Spa, we are a community.
713.485.5027 | montrosemedspa.com