New App: Take a Hike
Axis Earth helps outdoorsy athletes connect with other nature lovers for fun in the sun.
Traci Ling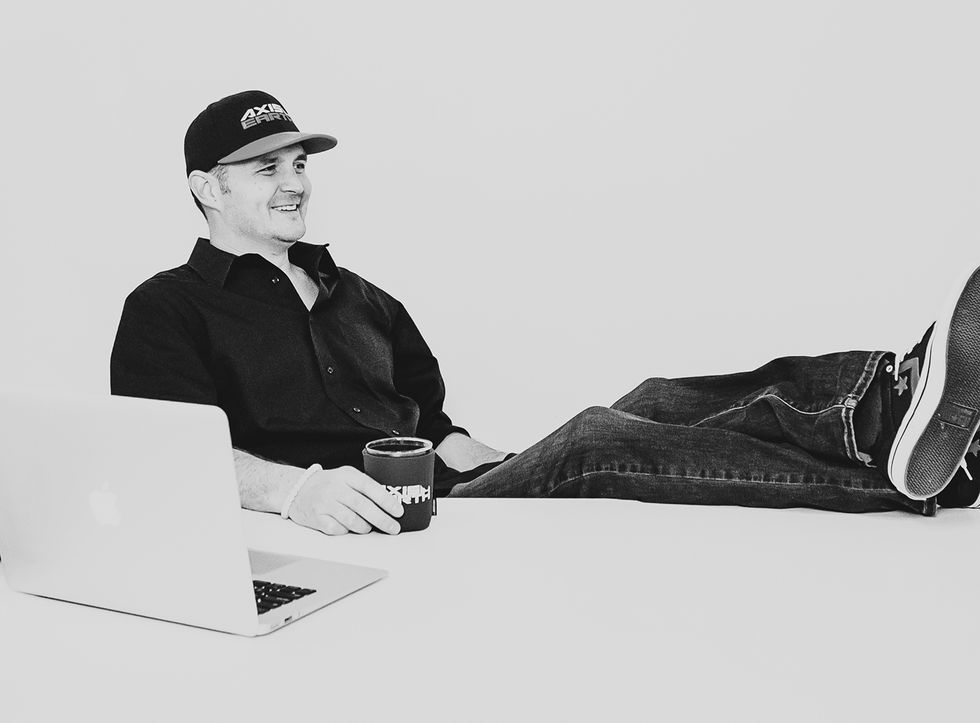 Jeffrey Long just booked himself a white-river rafting trip in West Virginia with people he's never met, and he just returned from skiing in Tahoe with a friend of a friend of a friend. The 34-year-old Houstonian made these connections through Axis Earth, the smartphone app he and his sister Sarah launched in September. 
---
"Axis Earth offers a social-media platform for athletes and sports enthusiasts to meet and join up for activities," he says. "The idea is to use your phone to get away from your phone and out into nature."
Within the app, users set up a profile and select the interests of people they would like to connect with in a particular radius, say one or one hundred miles. Activities available on the app range from skiing and surfing to skateboarding, cycling, hiking, running and pretty much anything else you can think of doing outdoors — except for, um, romance.
"This is not a hook-up app," says Long emphatically. "This is not Tinder." (Though it was his sister's experiment using Tinder to find people with whom to ski that ignited their interest in creating the app.) So far, Axis Earth has been downloaded some 2,000 times — and 60 percent are actively using it.
"It has been exciting to see how there has already been demand for a wider variety of sports," he says. "For example, initially, we offered a category for skydiving, which we figured would cover everything done with a parachute. But we had users say, 'Hey man, I'm a base jumper,' which is totally different from skydiving." As a result, the app has jumped from covering 44 sports at launch to 65.
Long himself was a passionate climber, until he was sidelined after sustaining a bad injury while hanging upside-down during a climb in Arkansas. "My shoulder popped out and I popped it back in, then it popped out a few more times — I tried to keep going, but I couldn't." 
Still, that kind of determination and resilience should serve him well as the app enters its next phase of development, which entails more marketing and fundraising — itself a daunting prospect. "I want to raise the money here rather than from Silicon Valley," he says, "that way I can keep the jobs here." As for now, he's bootstrapping it out of his own pocket and has moved back in with his mom — taking his wife and young son with him. "I am all in on this," he says.
Support for the app is coming from more people than family: Cason Crain, the sailing and windsurfing phenom from Houston, is a fan, and is serving as a local brand ambassador. "I  thought it sounded really cool, so I got on the app and then reached out directly to Jeff to get more involved," Crain says.
As for Long, if it all eventually works out, he says he wouldn't mind eventually packing it all up and moving to the Algarve in Portugal. What's the appeal? "The waves," he says. "The waves in Sagres are perfect."
AT TOP: Axis Earth's Jeffrey Long photographer at The Annex in EaDo
Business+Innovation