At Longnecker, New Group Show Echoes Loss and Renewal for Black Artists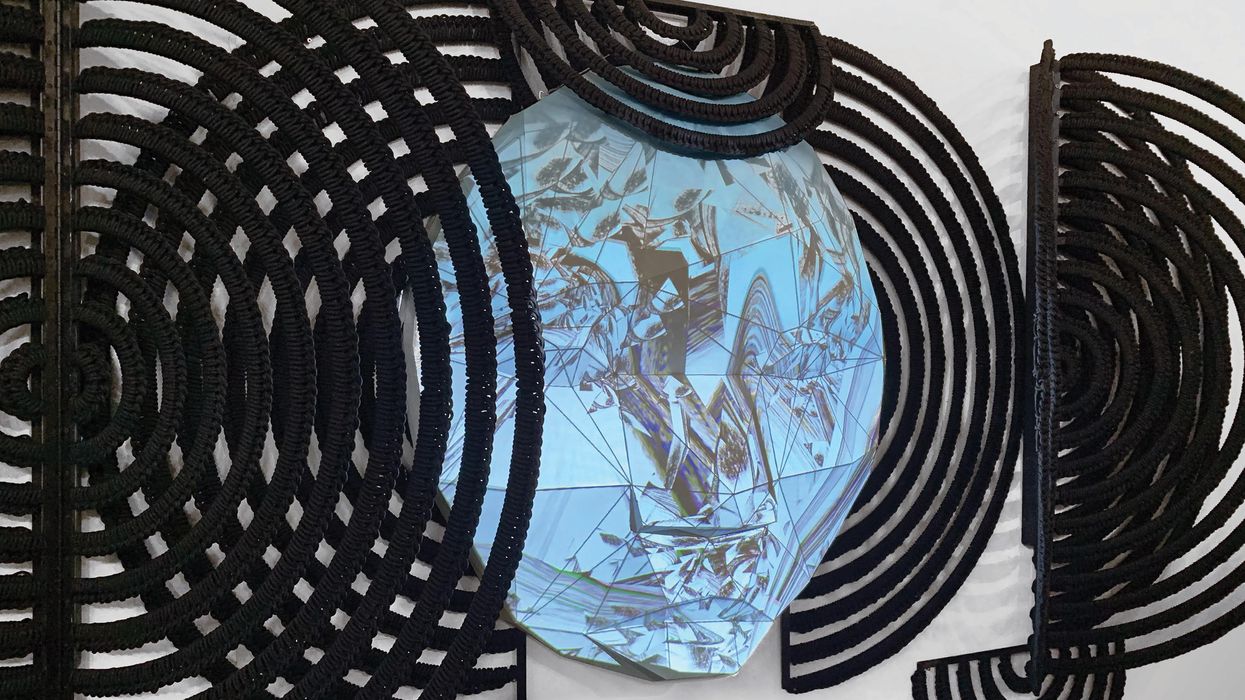 SHE COULD BE your grandmother, this elderly Black woman, sitting quietly on the couch, keeping her thoughts to herself. Her head is kept warm by a black knit cap, and her feet, also warm in thick slippers, are propped up for comfort. This photo by Houston's Jamie Robertson, one of five artists in the group show Black Love Now, on view through Jan. 21 at Nicole Longnecker Gallery, is one of many works that provides a space for contemplation and healing; the show also includes pieces by Texas-based Madelyn Sneed-Grays Lanecia Rouse Tinsley, Lisa B Woods and Ann Johnson.
---
"It's a directive to the audience to love Black people now," says curator Scarlett Wieliczki of the show's title, which she feels is very much "on the nose." "I feel like when we become elusive with meanings and we're not direct, then our intentions … become lost."
Wieliczki, a Black woman born and raised in Houston, describes the exhibit as her form of protest, inspired by the Black Lives Matter marches. Loss and renewal are its "core conceptual pillars," and the attention artists pay to what Wieliczki describes as "ancestral informants" may be the key to a better future. "So much of Robertson's work is about remembrance," explains Wieliczki, pointing out the attention to detail in Robertson's photos that "connects you to a past that you never really articulated or expressed to anyone else before."
Anchoring time while making it clear the future is now is Austin-based light and sculpture artist Lisa B Woods' "Re)cognition," a kaleidoscopic face surrounded by several feet of tightly weaved curls of black paracord.
As a curator, Wieliczki strives to support new forms of contemporary artistic practice, but with Black Love Now, she is after something that transcends the typical gallery experience. "The grief part of this show is really loud," says Wieliczki, who becomes very emotional when discussing the art and artists she has gathered for Black Love Now and alludes to personal losses she herself experienced during the production of the exhibition. "We've consumed so much death, I feel we need a time and a space to process and come to terms with that as a community."
From Your Site Articles
Related Articles Around the Web
Art + Entertainment