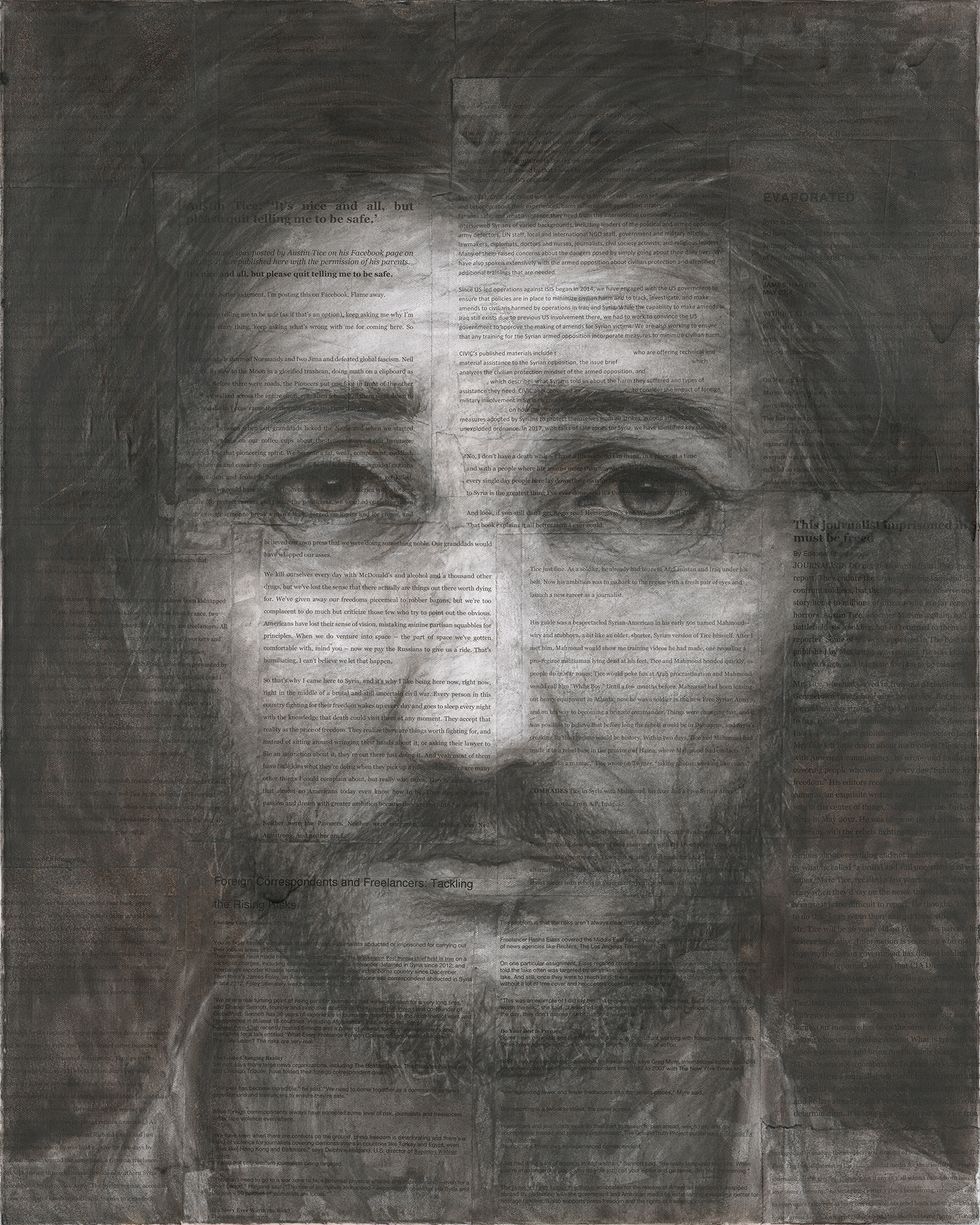 Award-winning Houston-raised journalist Austin Tice, whose face appears on this month's cover, was taken captive by unknown kidnappers in Syria in August 2012, just after his 31st birthday. It's been more than five long years, and it's time for him to be released.
---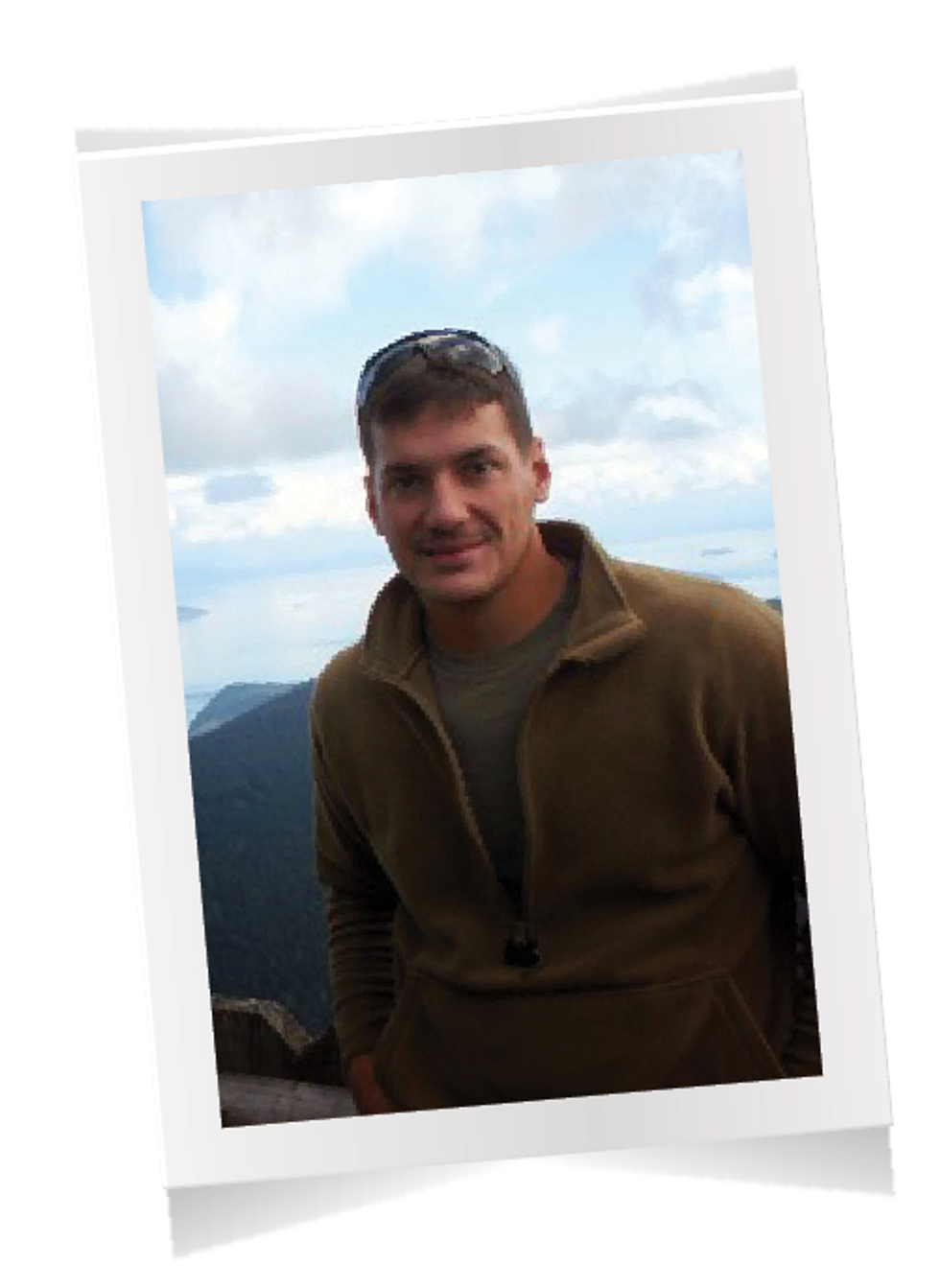 In this post-Harvey moment in Houston, the word hero is used a lot, often rightfully. But, in Austin's case, it particularly applies. He's an Eagle Scout and a Marine veteran who spent his last summer break at Georgetown Law risking his safety to report the truth about war and violence for the Washington Post, the Associated Press, CBS and others. "The main thing driving him was to document the effects of warfare on non-combatants, especially children," explains his mom, Debra Tice. "He felt like people should know."
Debra and her husband Marc, who home-schooled Austin and his six younger siblings, have waged a relentless campaign for half a decade — from D.C. to Damascus and back again — imploring the governments of the U.S. and Syria to use every available resource to bring their son home.
The Tices are hopeful that changes in recent years in how American officials handle foreign hostage situations will help in their efforts. The Obama Administration created a special envoy position dedicated to these matters, and the Hostage Recovery Fusion Cell — "We didn't get to name it," Debra says wryly — to coordinate inter-agency communication within the government.
Importantly, authorities' views of the role of hostages' families in public dialog have evolved. "Basically, the family was something to be quieted and controlled," Debra notes. "That really needed to change. It's utterly counterintuitive to remain silent when your loved one is missing. You scream it at the top of your lungs."
Houston CityBook agrees, and wants to scream along. The magazine asked noted local artist Kelley Devine to create a portrait of Austin for the cover of its Arts Issue. The idea is to help focus attention and spiritual energy on Austin and the Tice family's plight — and to highlight the power of art to touch hearts and inspire action.
Devine, who plans to sell the piece and donate a portion of proceeds to efforts to bring about Austin's release, read as much as she could about why the reporter went to Syria in the first place. She incorporated that research, literally, into the artwork, when she printed the articles she'd sourced about Austin onto acid-free paper and then pasted them to a canvas to form the base of her portrait. "I wanted to show the reason why," she says.
Next, atop her text-strewn canvas, the artist sketched Austin in rich, intense charcoal, using photos of the journalist before he was kidnapped as a starting place. "I combined that with another five years, and some emotion," Devine says. For its cover, CityBook added "Free Austin Tice," an imperative coined by Reporters Without Borders, whose campaign in support of Austin and the Tices is ongoing.
For her part, Debra says the Trump Administration has engaged Austin's case with renewed energy. "They are pushing this," she says. The family's hope remains high, their resolve constant. "Austin is alive, and Austin wants to come home. We won't give up."
Uncategorized