With Cafés, Cookies and More on the Way, These Mompreneurs Can 'Hustle' with the Best of Them
Jhane Hoang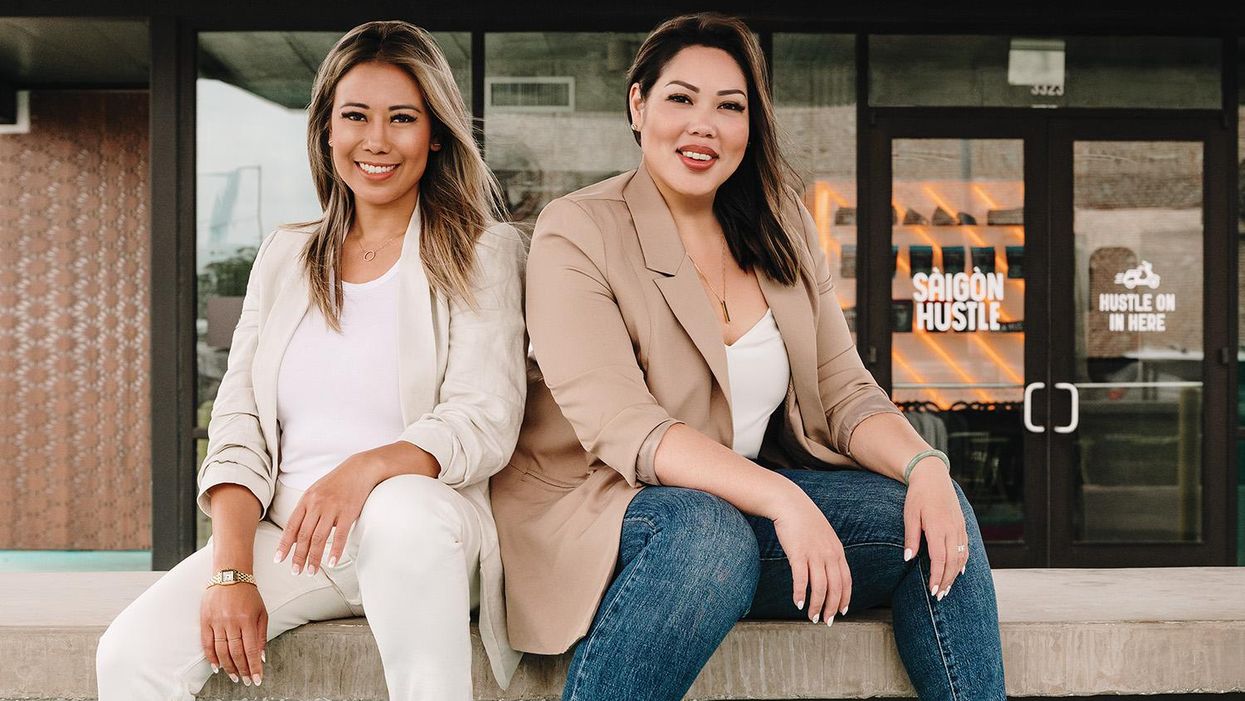 BEST FRIENDS AND mompreneurs Cassie Ghaffar and Sandy Nguyen are behind some of Houston's most stylish new restaurants. Their Ordinary Concepts hospitality group is anything but — not to mention the powerhouse duo is raising seven kids between the two of them, and rapidly diversifying their business.
---
One of their most recent openings is Sunday Press, an all-day-café in Garden Oaks with sculptural furniture in trendy plum, burgundy and blush, lush greenery, and even a beautiful drive-through window. The menu includes coffee drinks like honey-sea-salt lattes, hot and cold sandwiches, and healthy options like açaí bowls and avocado toast. Nearby, Saigon Hustle is a similarly colorful, modern drive-through, with delicious Vietnamese.
Ghaffar and Nguyen have been best friends for more than two decades. Meeting in college at UH while they pursued clinical psychology and accounting, respectively, they both dove head-first into the hospitality industry at very young ages. Ghaffar owned Epic Lounge nightclub, and Nguyen owned Pagoda, a Vietnamese restaurant. "I worked for her restaurant, and she worked for my bar, and back and forth," says Ghaffar. Nguyen adds, "We became seasoned operators because we started so young."
After that first excursion into the hospitality industry, however, they both went to corporate America, Ghaffar doing marketing for a wealth management company, and Nguyen accounting at Ernst & Young. "What triggered us [to return to hospitality] is that we started to have kids," says Ghaffar. "We couldn't do 18-hour days anymore working for other people. So we said, 'let's do something that can still make money, but we can do on our own.'"
Ordinary Concepts is the result of their shared vision. Ginger Kale in Hermann Park was the first café concept to bow, followed by the two in Garden Oaks. "It's the convenience with the food that we're trying to go after," says Ghaffar. Then the pandemic hit, bringing an increased demand for to-go and drive-throughs. "It certainly strengthened our business model, and our concept got stronger with the pandemic."
But now that people are returning to indoor dining with enthusiasm, and folks are posting up at coffee shops and cafes to get some work done, the Ordinary Concepts businesses are thriving even more.
At Sunday Press, for example, the Gin Braverman-designed space is inviting and light-filled, with bar seating, four-tops, a cozy lounge area, and even a small private room to book for meetings. It also has a small boutique, featuring jewelry, ceramics, baby clothes, plants and flowers from local vendors and artisans. The duo is also working on its own brand of CBD skincare under the name Hello Good Sunday, to be sold here and elsewhere, and a cookie biz called Crème dela Crumb.
As for their expanding and diversifying business, "we wanted something that we knew would work, that we could grow and sell and exit, and one day be able to stay home with our kids," says Ghaffar. "We're just driven. The world's a little crazy right now, but we're trying to build some legacies for our kids."
Food