Bottle Shop by Day, Speakeasy by Night: Padre's Wine Opens Today
Andrew Hemingway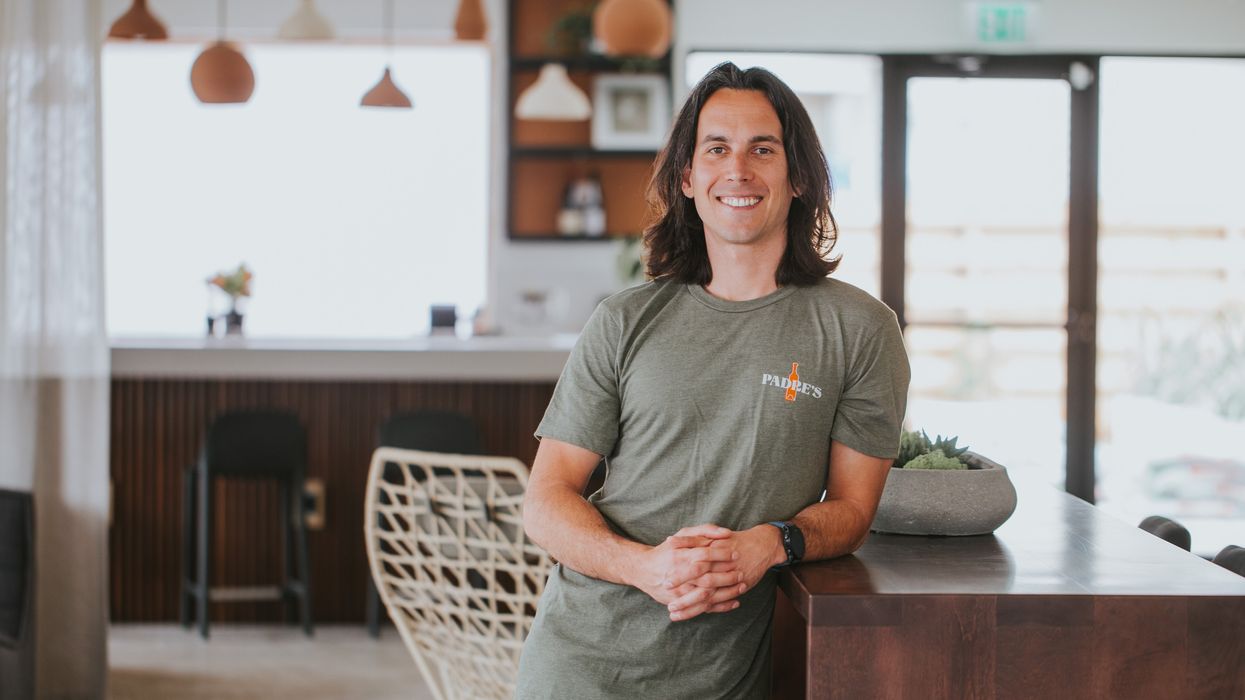 THE HISTORIC HEIGHTS 'hood is attracting wine shops each with its own personality, including Mutiny Wine Bar, Dodie's, Postino — and now the new kid on the block: Padre's Wine Shop + Bar debuts today, April 12.
---
Owner William Farley describes his streamlined, eclectically designed space as a place to shop, gather and socialize over boutique wines while enjoying small bites. Bottles are sourced from France, Italy, America, South America and undiscovered regions like Corsica, Uruguay and Hungary.
Formerly in oil and gas finance, Farley left the industry to start a wine importing company. He traveled to Argentina, Chile and Uruguay to meet with some small, family-run vineyard owners and a few of the vineyards became the foundation of his portfolio, which now represents 25 producers across South America. What began as a hobby and love of wine Farley shared with his late father, has evolved into Padre's.
"The name 'Padre's Wine' honors my father, who friends, family and strangers endearingly referred to as Padre," says William Farley. "Padre's Wine is an effort to not only share and teach about good wine but to create a space in the Heights for people to come together as a community, enjoy good wine, taste new things, kick back and relax."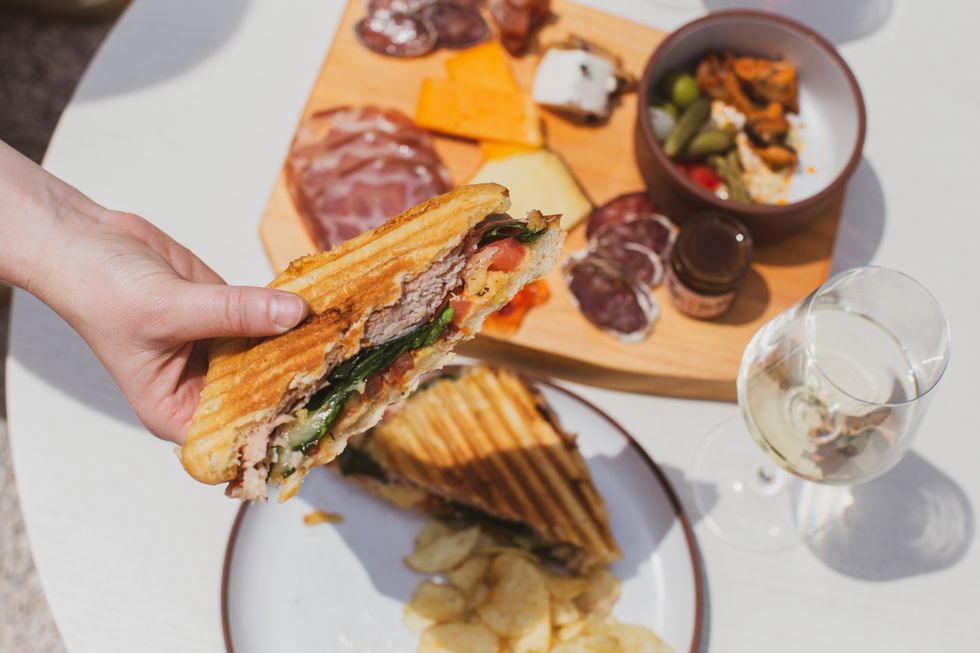 Paninis at Padre's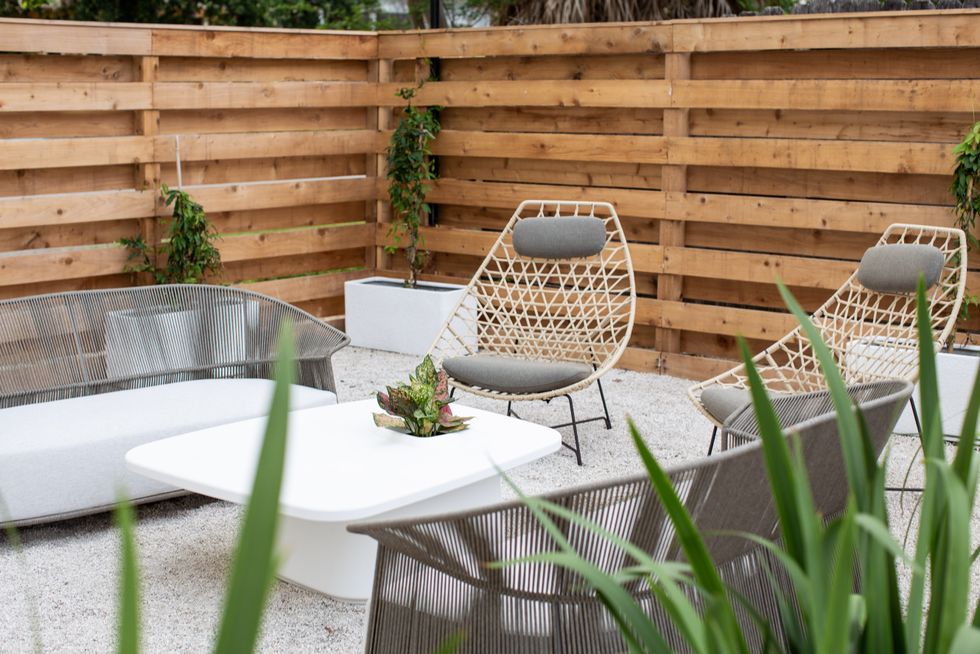 The patio at Padre's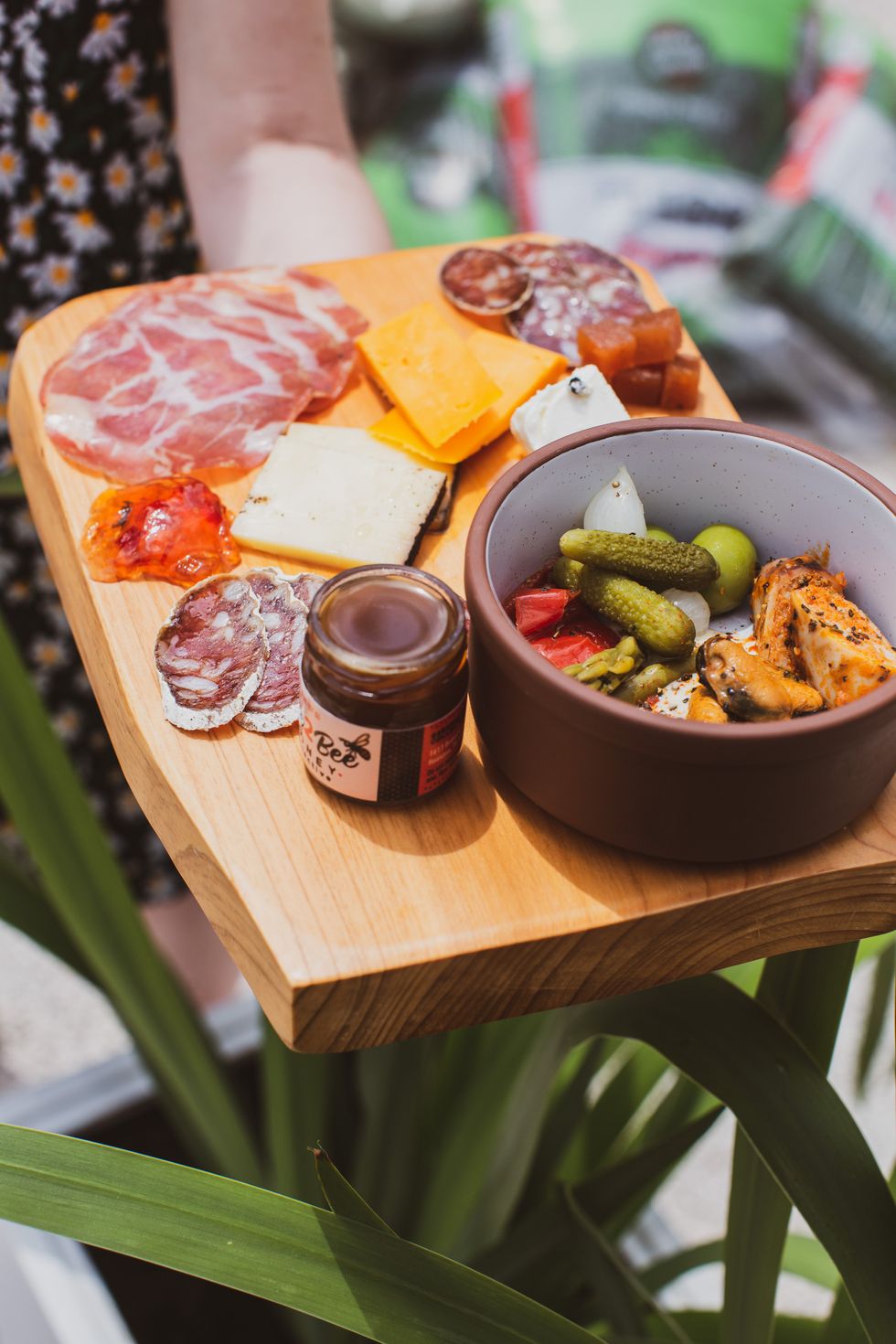 Charcuterie
Padre's GM Nick Nguyen, who brings extensive experience from groups such as The Riel Group, Musaafer, Kata Robata and The Rishi Group, will collaborate with Farley to offer Houstonians a wine experience that features the duo's mutual vision and passion for wine.
According to Farley, most wine retailers offer less than 10 percent of South American wines, while Padre's homages South American wines, with more than 20 percent of its selections hailing from Argentina, Chile and Uruguay. Anticipate wines from over 200-year-old vines, or biodynamic estates nestled in the Andes, and a robust array of over 500 bottles.
The new shop also showcases family-owned wineries emphasizing sustainability, which can be purchased by the bottle or the 20-plus rotating options by the glass. A small food menu includes charcuterie boards made with Houston Dairymaids cheeses, paninis, and other small wine-friendly bites like East coast oysters and cake and bacon bread and butter. There's also a membership club that unlocks special selections and discounts.
For the space,Farley tapped Austin's Architecture and Interior Design firm Dick Clark and Associates, whose work can be seen at iconic destinations such as The Oasis and the South Congress Hotel. The laid-back, light-filled 4,000-square-foot space — including retail, a bar and expansive patio — sports soothing natural colors and textures. Expect Marfa-inspired décor and works by artists Lee Crum and Jose Maria Cundin; a favorite photographer of the late Mike Farley, Crum's stunning portfolio spans from New Orleans culture and a Mexican landscape to portraits of celebrities including Mick Jagger and Jack Nicholson.
When the main entrance through the bottle shop closes at 8PM, guests will enter the wine bar through a speak-easy style walkway via the patio. "My father had a fun, witty, inquisitive and welcoming spirit," said Farley. "We want the aesthetics and energy of the wine bar to reflect those qualities."
From Your Site Articles
Related Articles Around the Web
Food