Passage to India
The husband-wife team behind Upper Kirby's new Verandah invites you to experience their version of home cooking.
Steve Visneau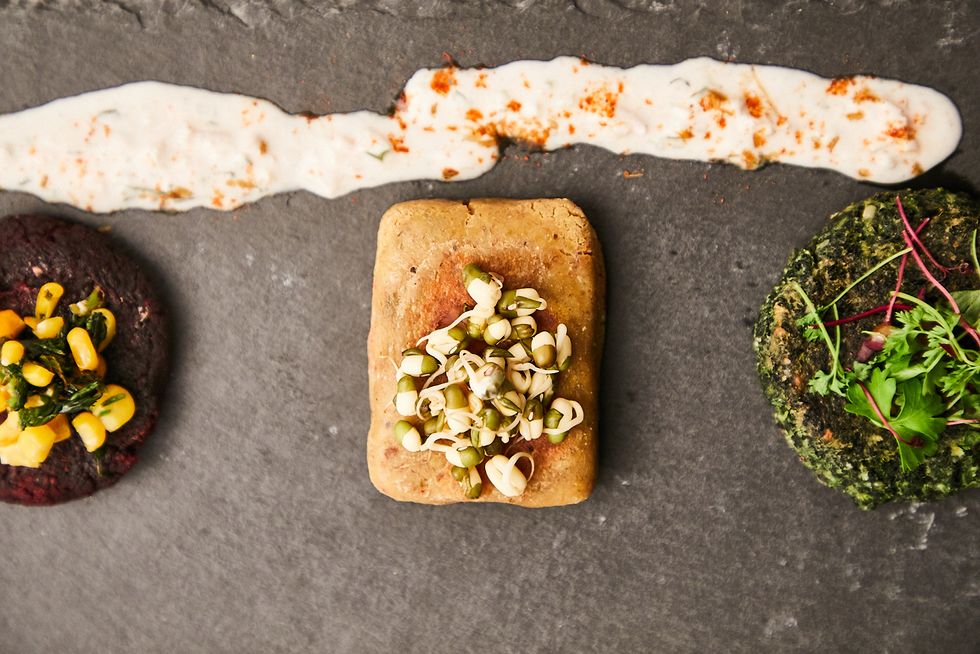 Most Indian people will agree that it is a great honor to welcome guests into their homes for a meal — in fact, they often will not take no for an answer. For Sunil and Anupama Srivastava, the husband and wife team behind the critically acclaimed (though now shuttered) fast-casual cafés Great W'kana, this rings especially true, as they have worked tirelessly since moving to Houston in 2009 to create places where they could serve people Indian food in an approachable, honest way.
---
Today, they welcome Houstonians to Verandah.
Taking up residence on the ground level of one of Houston's newest mixed-use developments, the Kirby Collection, which boasts chic, upscale shops and a towering luxury high-rise at Kirby Drive and Richmond, the couple is no doubt taking a page from fellow restaurateurs Anita Jaisinghani and Kiran Verma to raise the bar of Indian dining in Houston.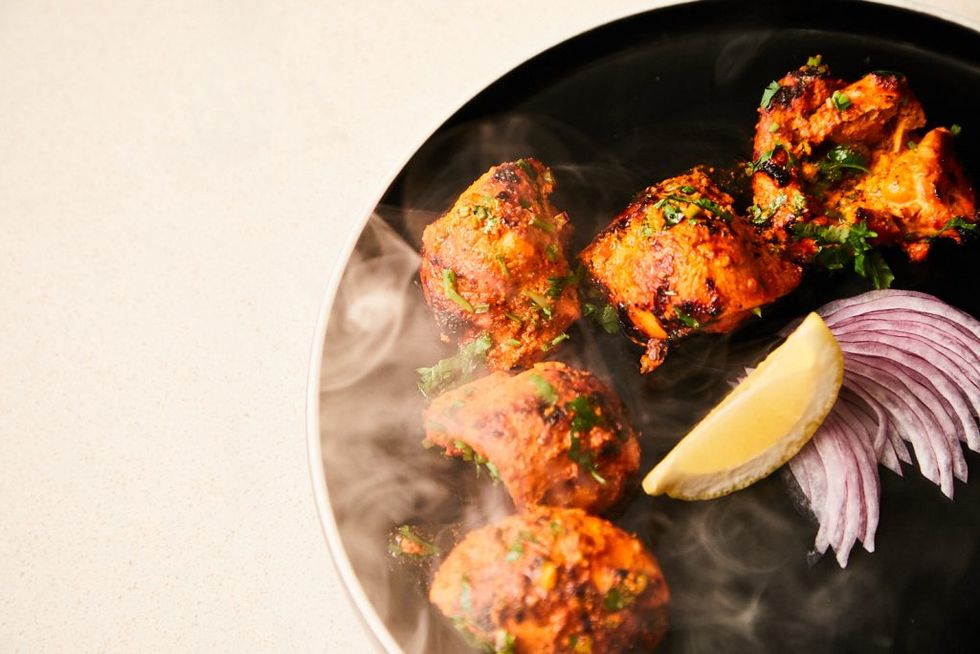 The piping-hot chicken Peshawari tikka
"The idea was to plant our feet in an area with more traffic and a larger international clientele," says Sunil. Their former concepts — one in Sugar Land and one in West Houston — were bustling with diners during lunch and dinner, but proved to be a trek for inner-Loopers. Verandah, with its sexy entrance visible from Kirby, is different — and is already garnering buzz from foodies.
The Srivastavas based the uncomplicated design of the restaurant on the five elements found in ancient Hindu scriptures, the Vedas: earth, water, fire, air and space. They believe the universe is made up entirely of these elements, and have implemented each in details like high ceilings at the entrance which evoke a feeling of open air and sky, wooden tiles which represent the earth, and a heated tandoor which represents fire. 
Also find clean white walls, cushy white chairs, metal tables, and glass partitions separating a private dining area and the working kitchen so that guests can peer in, yet not be bothered by the sounds and heat from the equipment. A deep mustard-colored accent wall livens up the dining room, and a larger-than-life abstract painting made by one of Anupama's relatives adds plenty of color and a personal touch.
Perhaps white is the ideal backdrop for the entire restaurant, because the colors truly begin to show when plates emerge from the kitchen. The trio of tikkis — or lightly seared patties made with vegetables or potatoes — are vibrant on the plate and earthy in flavor, specifically the ruby-colored beet-root tikki. Palak paneer, a dish of stewed spinach with garlic and cubes of cottage cheese, is "made classically here, and as it should be," Sunil says, meaning it contains little cream, resulting in an army-green hue.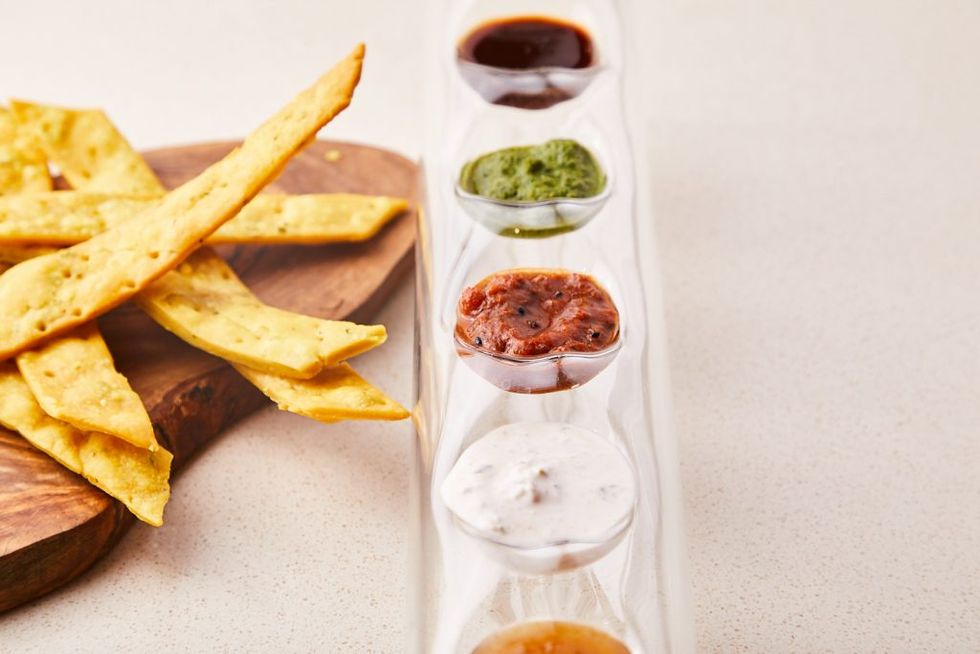 A range of flavorful housemade chutneys with breadsticks
One of the signature dishes Sunil recommends is the dal makhani, a dish of black lentils, minced ginger and cilantro spices cooked for up to 20 hours overnight over charcoal. "We wonder how to make [Indian] cuisine more mainstream, more popular … but it isn't easy to cook dals for 20 hours each night," he says, laughing. 
The Srivastavas maintain they will keep the cuisine progressive here, but in its relatively new stage, Verandah will offer some of the longtime faves from Great W'kana, including the Insta-worthy assorted naan basket. Typically, naan comes plain and fluffy or onion-stuffed, but Sunil has made popular a naan slathered with avocado mash, in keeping up with all of the madness of avocado toast. 
And if it seems like Verandah offers it all, it's probably because it does. Indian food can vary regionally and traditionally, and Sunil tries to capture the cuisine's range in a way that has become distinct to him and Anupama. They are also sensitive to those diners looking for vegan selections, offering classical spiced vegetables, eggplant and okra-heavy dishes, with gluten-free breads.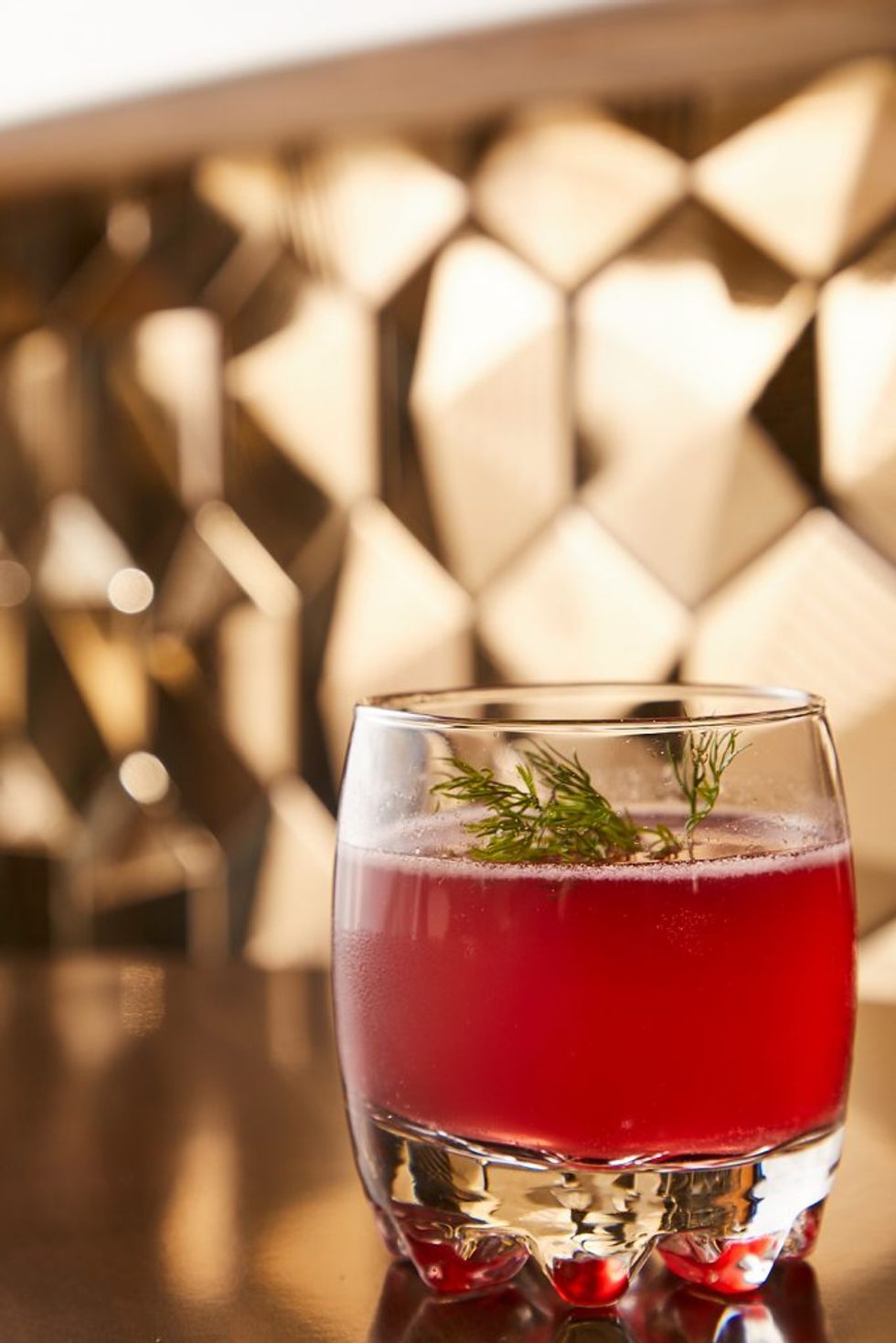 The whiskey-based Verandah Sipper
While the menu is very large, it is designed to progress as Sunil sees fit. The ingredients, herbs and produce are sourced locally as much as possible, and Anupama says she grows many of the vegetables used in the dishes from her own home garden.
For now, Indian food continues to find its way into the mainstream, but this power duo, with their feet firmly planted in the Loop, is excited for the colorfully radiant things they plan to showcase in this new space. All are invited in.
AT TOP: The colorful trio of 'tikkis,' or lightly seared veggie patties, at Verandah
Food+Travel