PepperLou Touts Holiday Gifts Galore — and a Feel-Good Element, Too!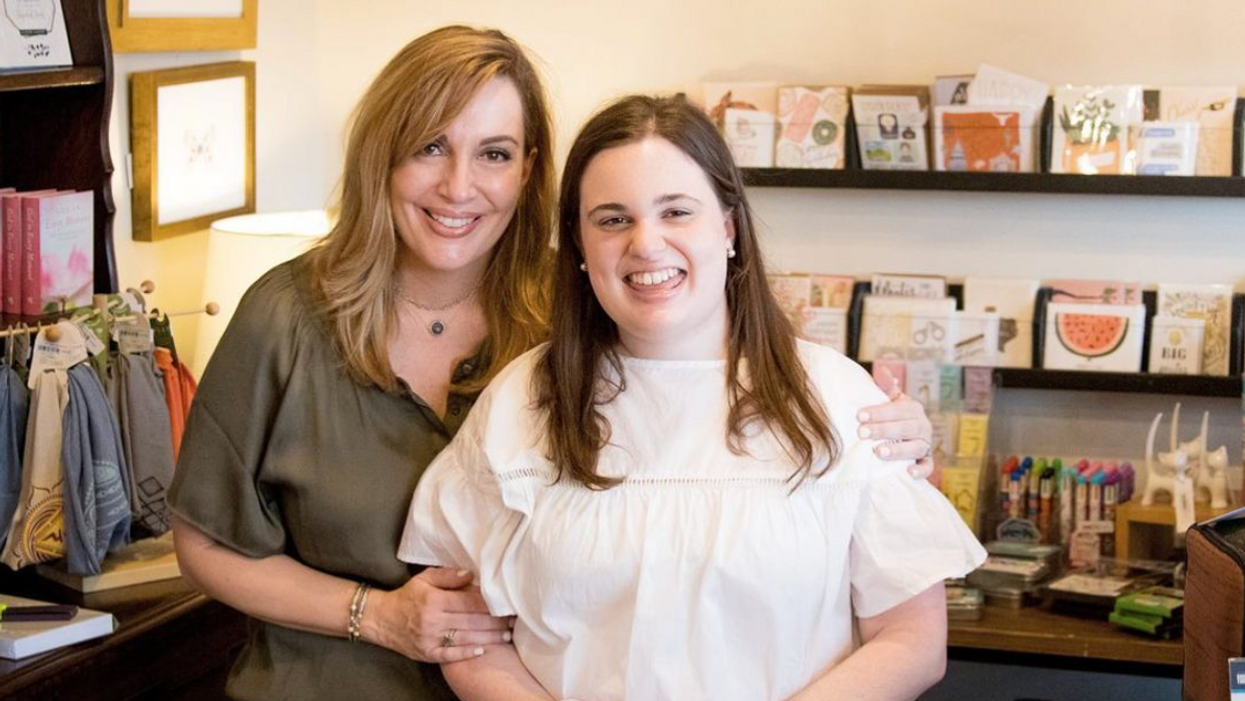 In West Houston, in a nondescript shopping center at the corner of Memorial and Kirkwood, there's a hidden-gem boutique filled with treasures from all over the country called PepperLou Gifts. It's the brainchild of Ellie Cassady, a joyful 19-year old with different abilities, and her mom, Valerie. This holiday season, the duo has a ton of fun, festive events in the works at their store — which is named after the family's two cats — including plenty of holiday discounts and CDC-friendly ways to shop safely.
---
After moving her interior-design business offices to a new physical location, Valerie realized she had the space to help bring Ellie's dreams to life. "I'd ask Ellie what she wanted to do, and she'd say, 'A gift shop!'" Valerie recalls. "Close to our home was a Hallmark shop, and they had an employee with special needs. He was always so nice to Ellie. She would see him there and I think it just connected, so she would say 'Gift shop'." The supermom took Ellie's dream and turned it into reality.
Valerie often says, "If you support us, you're supporting other small businesses," noting that they take great care to stock items from small businesses located all over the country, from Wisconsin to Mississippi. "I think that's the appeal of our store — everyone says it's so unique and they can always find a treasure here."
As holiday shopping season gets in full swing this week, the Cassady family is ready to help Houstonians spread holiday cheer. PepperLou will celebrate Small Business Saturday with giveaways and an incentive of 20 percent off purchases of $100 or more (and 10 percent off purchases up to $100). This will be the boutique's third holiday season; the duo is planning a come-and-go two-year anniversary celebration on Dec. 5 from 1-3pm. "We will have a silhouette artist in-store who will draw silhouettes of kids and then she puts them on ornaments," says Valerie enthusiastically.
Speaking of ornaments: There are plenty of fun and funky ones to be found here! There's also the popular oversize inflatable Holiball ornaments, unique Advent calendars, chunky knit blankets, Christmas-scented candles and other great stocking stuffers. One best-selling line is Mirta Tummino. "Beautiful jewelry," says Valerie. "People visit us just for that!" The family takes pride in not only supporting local through who they choose to partner with, but supporting fundraisers in the community as well. "We support local schools and auctions with donations from the store throughout the year."
In addition to in-person shopping, PepperLou is currently offering curbside pickup, and free delivery on purchases of over $25 within a six-mile radius. Valerie and Ellie will also ship orders nationwide.
"We wanted to have something for Ellie that she could feel a part of and feel fulfilled," Valerie says. "It's her own, and she works here, and we want to have other children with special needs come help us again once it's safe to do so."
People + Places