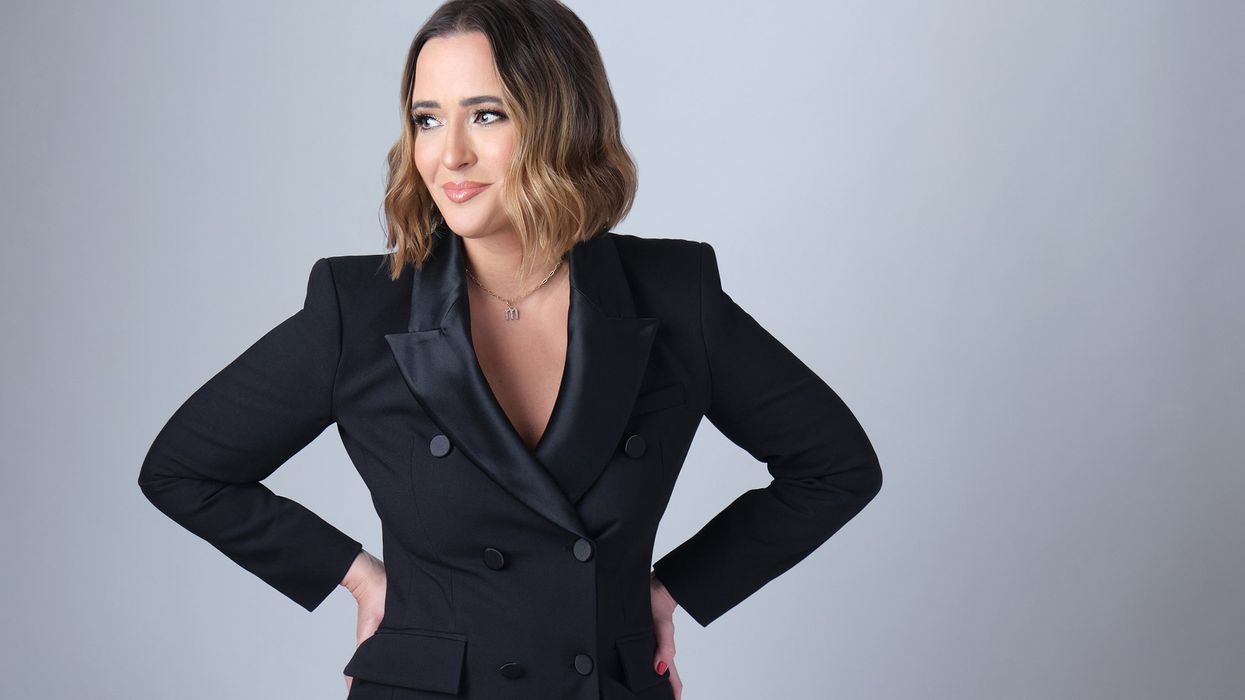 WHAT'S THE SECRET to running a successful business? It is so important to stay present every day. With the fast-paced patterns of today's society and ever-evolving technologies, I stress to our agents how important it is to continue to learn. If one reaches a point at which the ego takes over or burnout sets in and progress takes a back seat, things will get stuck. Regardless of what field you are in, I believe in starting with the basics to set and strengthen your foundation. I treat everyone we work with from our contractors, clients, to our inspectors with respect, patience and care.
What's special about your team? Our group is made up of like-minded individuals that come together just like a family would. The Reyna Group is a family-owned company, and it means everything to us to be able to say that we all wholeheartedly have each other's back. We as a group are constantly brainstorming and bouncing new ideas around with each other. I have many friends in this business, and I know the synergy we have at The Reyna Group is something very special.
What inspires you as you seek to reach greater heights of success? Whether we are helping a long time investment client or a family buying their first home, it is truly rewarding to play such an integral part in these decisions. It is an honor to have the trust of our clients, new and old. The trust our clients instill in us is, first and foremost, what inspires every agent in our office to continue to strive to improve the hustle.
ONE OF HOUSTON'S most beloved music organizations — Mercury, whose mission is to serve the community by celebrating the power of music, teaching, sharing and performing with passion, intimacy and excellence — raised a quarter-million bucks at its recent annual gala, which had a fun "Carnival of the Animals" theme.
"Amidst décor that evoked a bright and colorful celebration at Rio Carnival, guests dined on a first course of grilled baby romaine with olive oil herb ciabatta and parmesan shavings," explained a rep for Mercury. "The main course featured herb-roasted airline chicken with truffle risotto, green beans, and carrots, followed by a delightful cinnamon Tres Leches for dessert."
What happened after dinner may have been even more delicious. Artistic Director Antoine Plante and Mercury musicians played selections from Saints-Saens' "Carnival of the Animals," Paganini's "Carnival of Venice," and Pink Martini's rousing samba "Brazil." The finale showcased Donna Bella Litton on vocals, Carmon Kerl on Trombone, Jesus Pacheco and Charlie Perez on percussion, and samba dancers from Houston's LD Dance Company, the latter bringing dinner guests to their feet!
Chairs Keith and Julie Little welcomed guest including Kelly and David Rose, Ginny Hart, Robert Navo, Blake Eskew, Martha Eskew, Lori Muratta, Brian Ritter, Christopher Michael Stribling, and Carlos and Luvi Wheelock.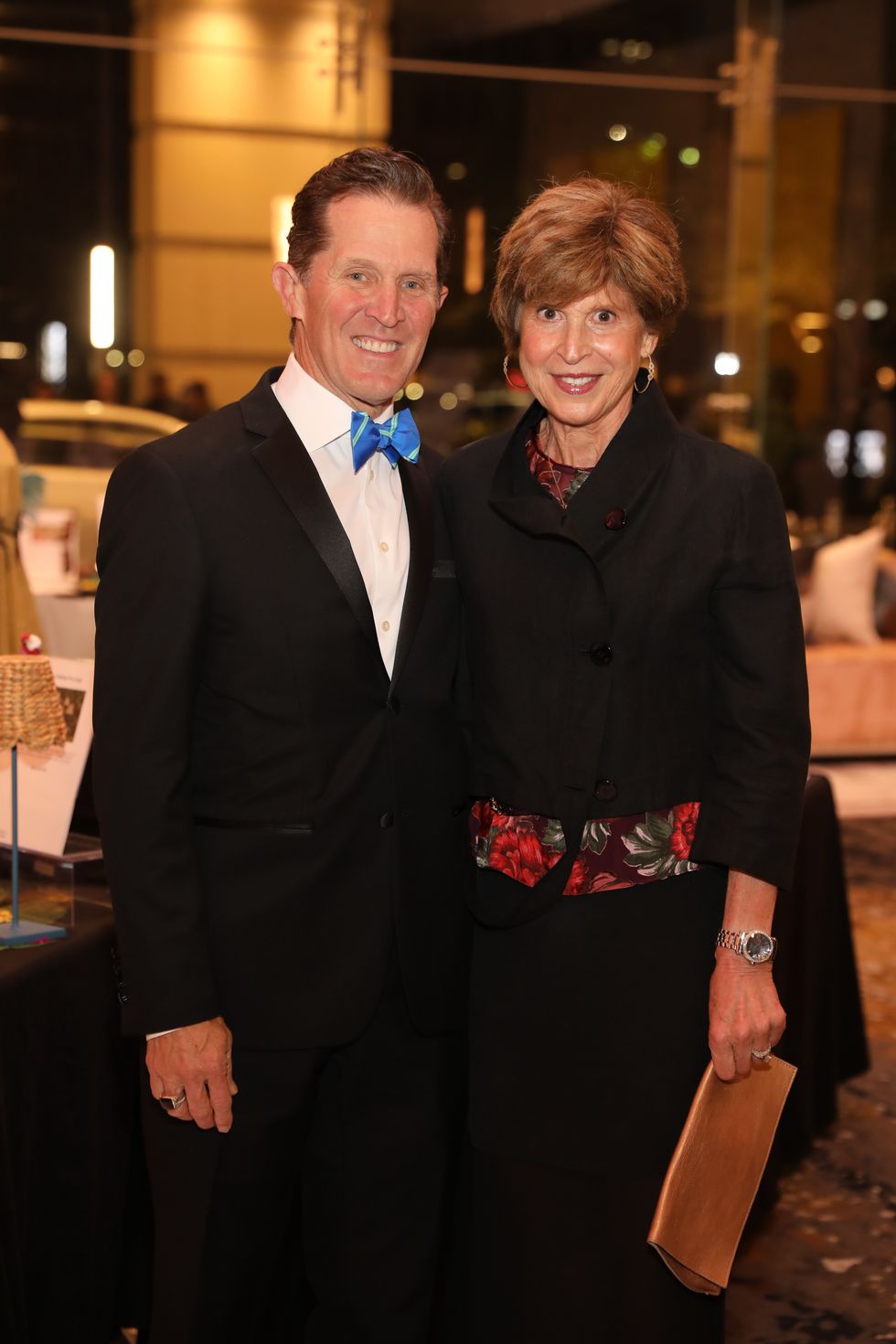 Robert Navo & Ginny Hart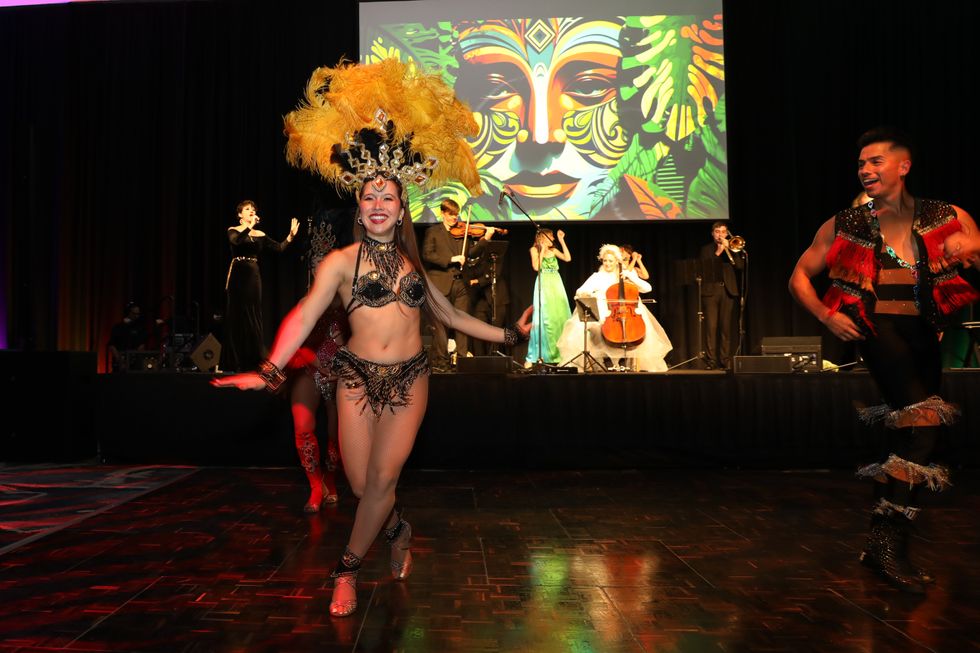 Mercury Performance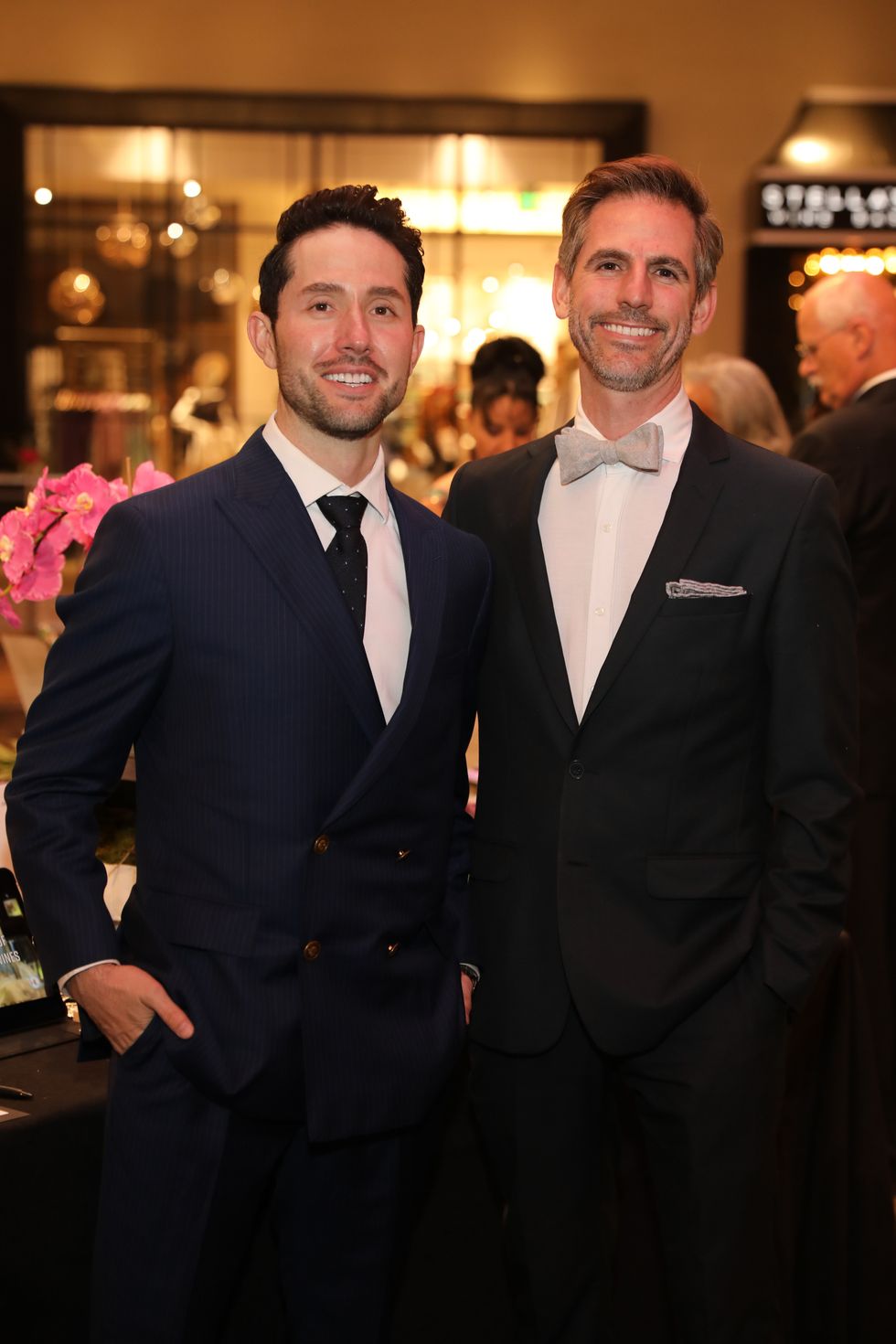 Martin Stuardo & Kyle Nasrallah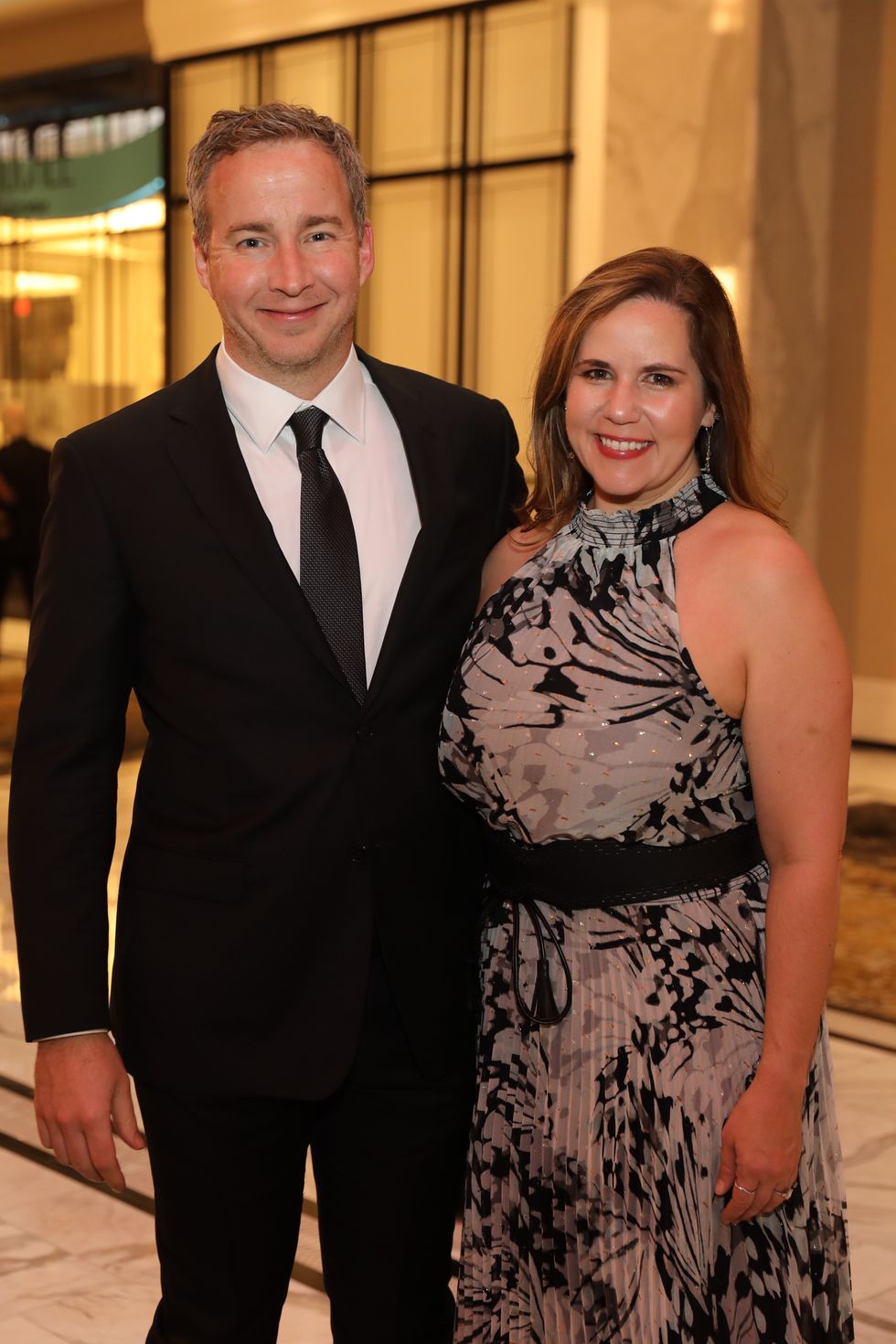 Matthew & Jaime Titus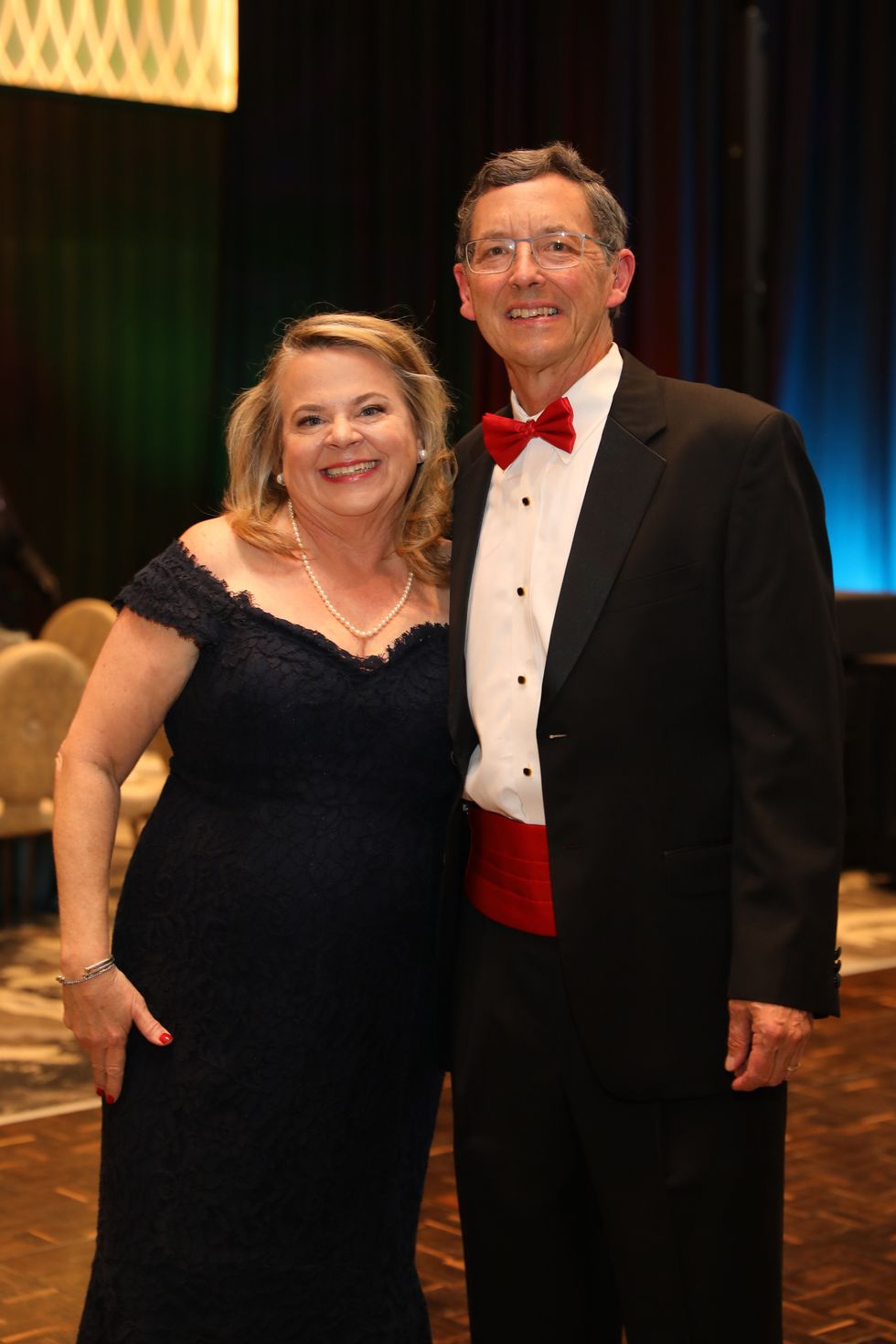 Julie & Keith Little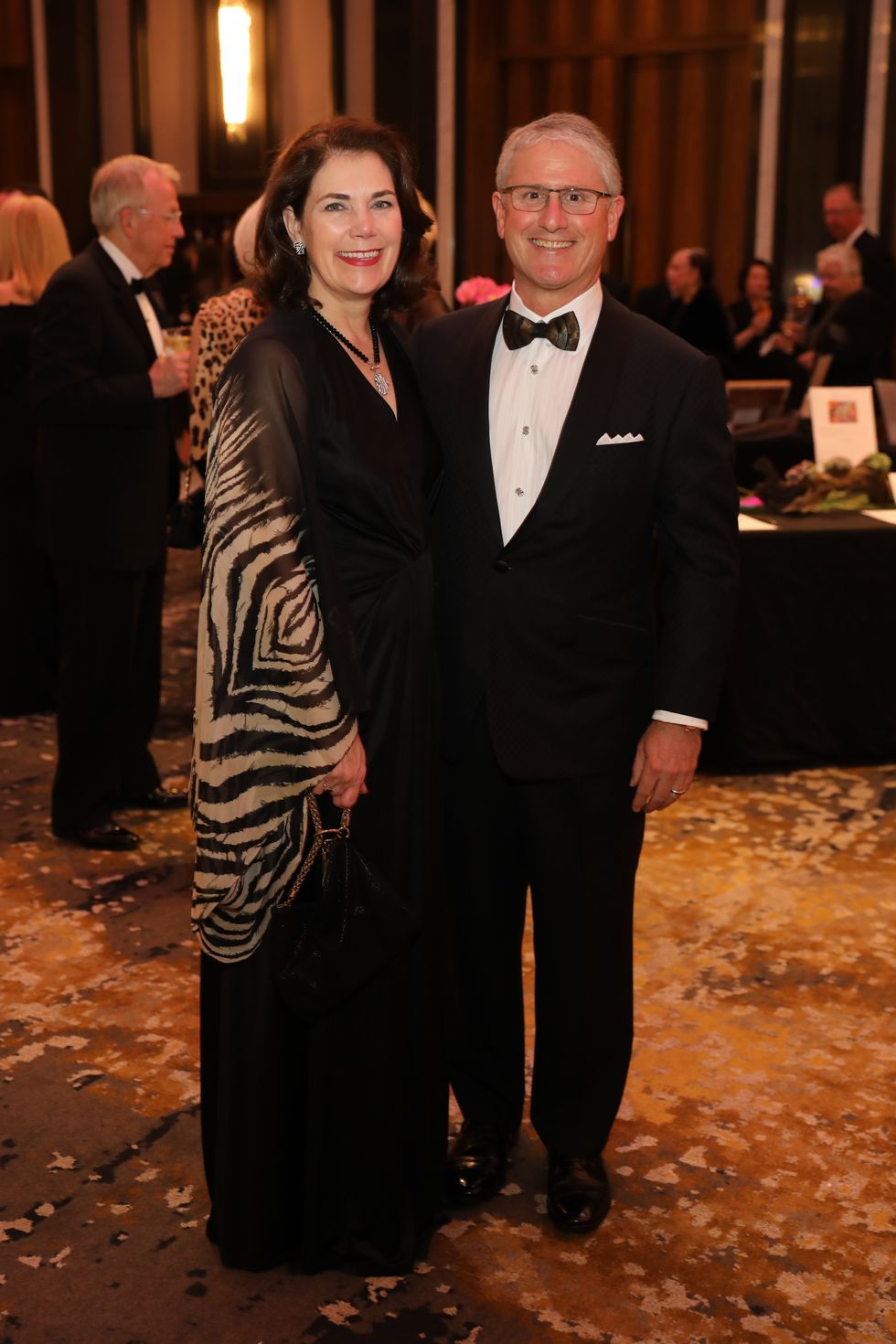 Kelly & David Rose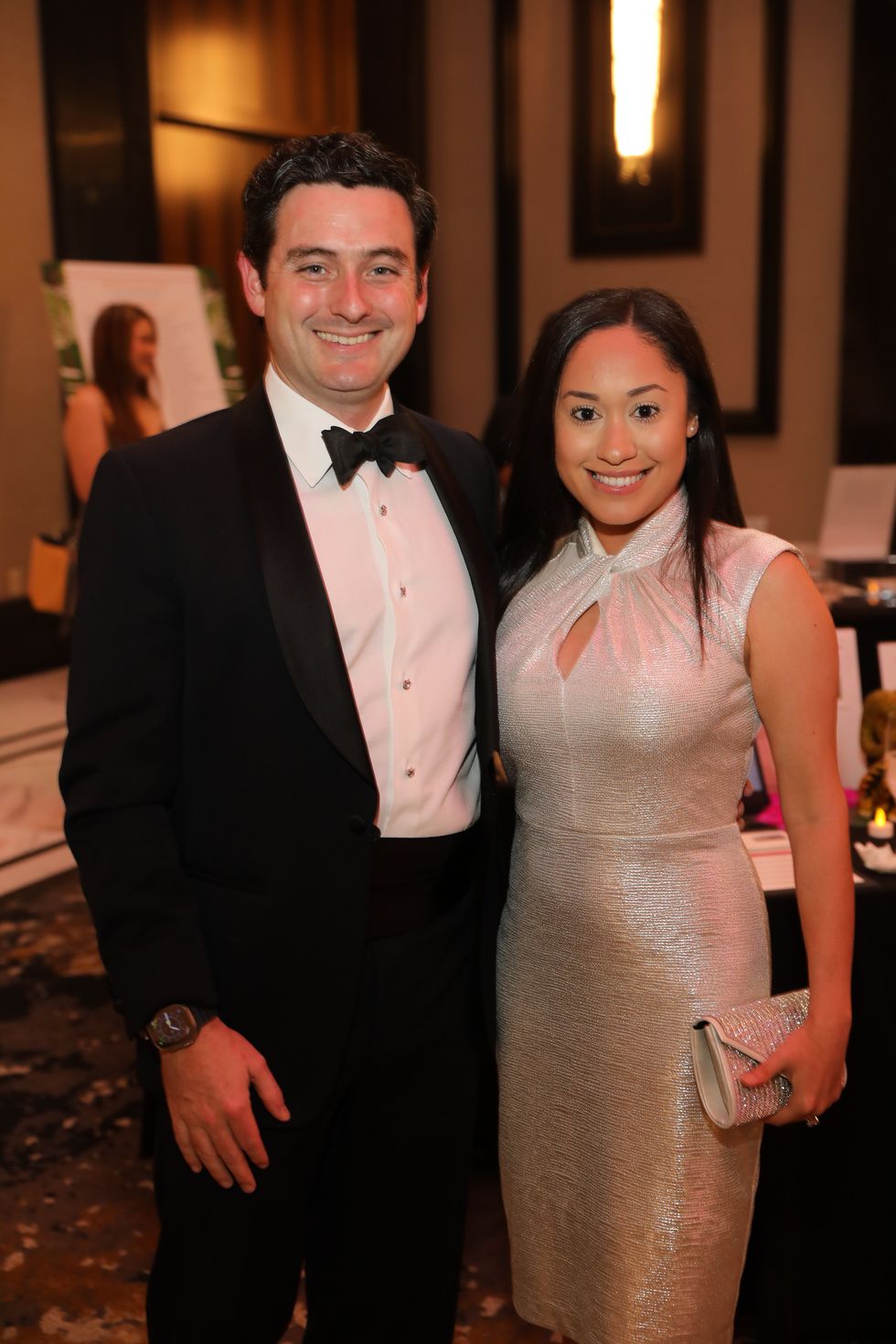 Shane & Marissa Gilroy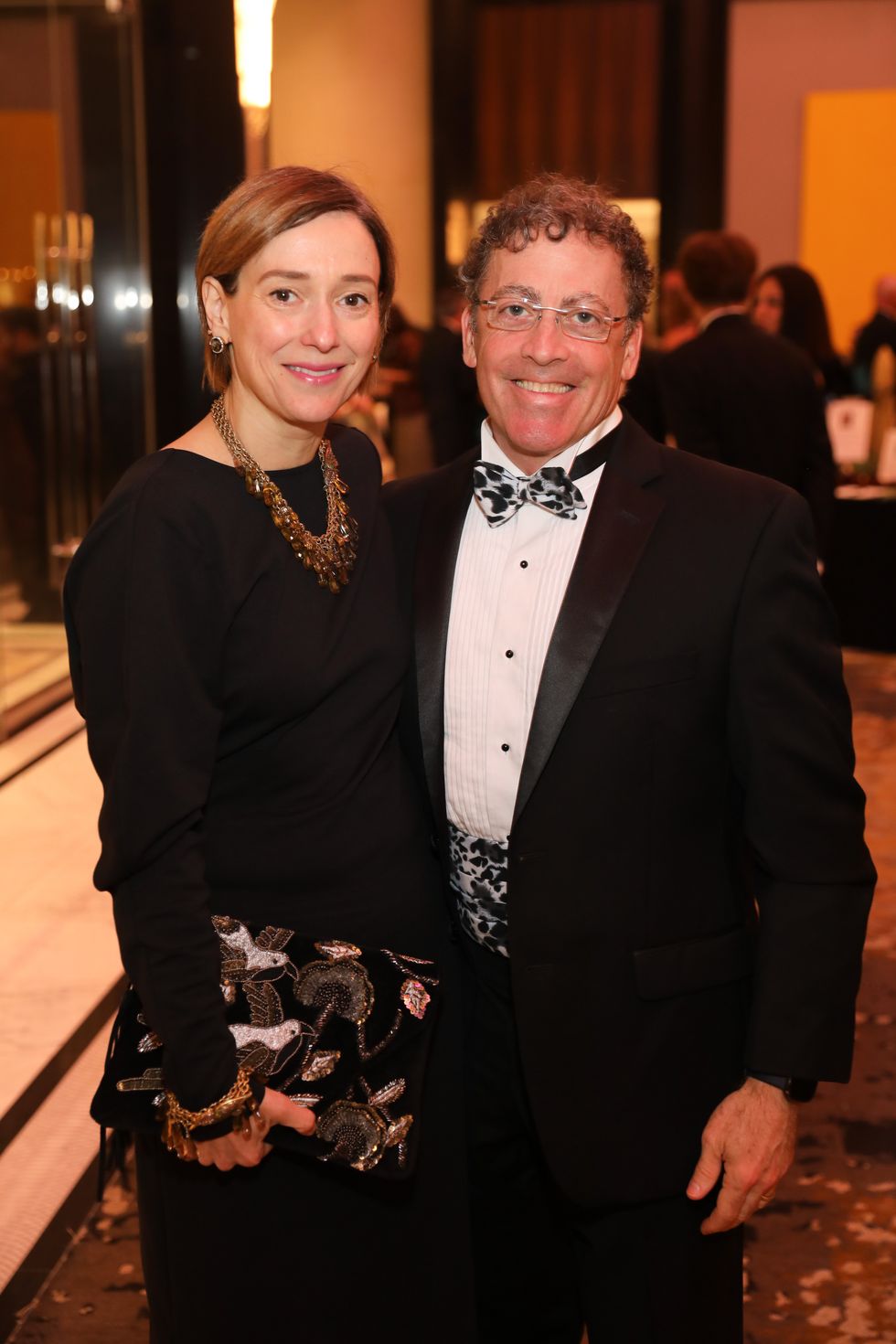 Elena Lexina & Brian Rishikof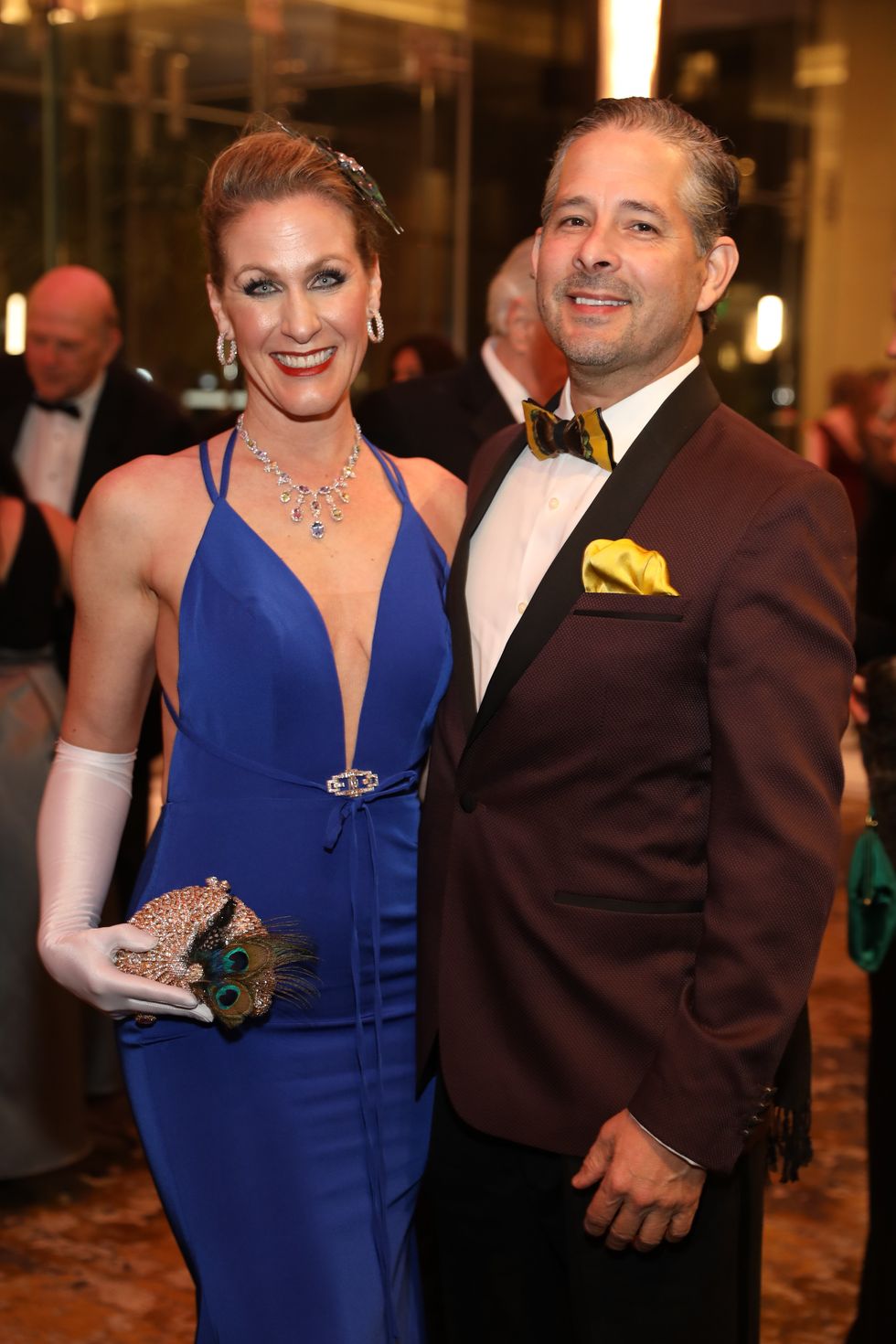 Michelle Furcho & Jonathan de la Garza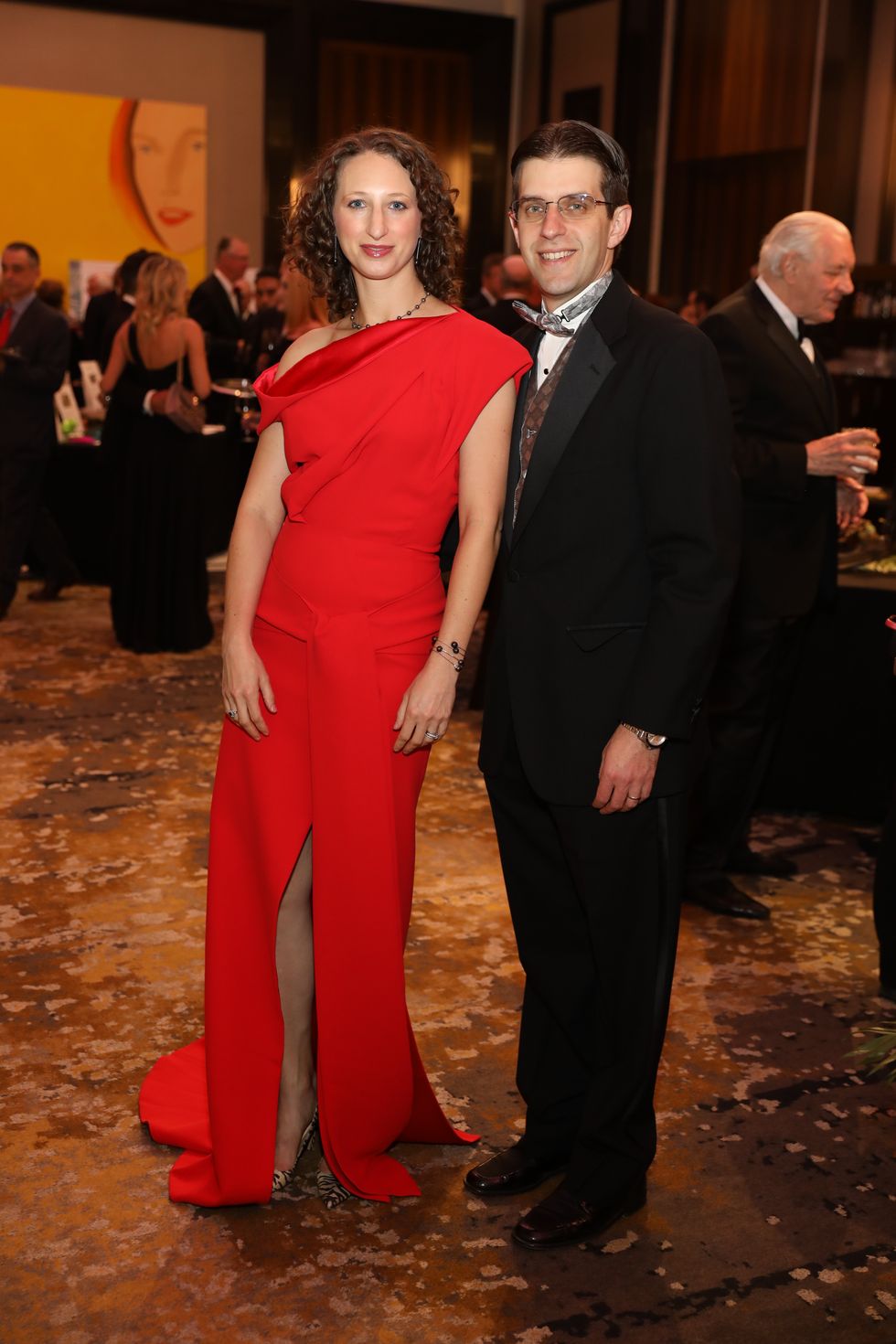 Rachel & Barry Lichman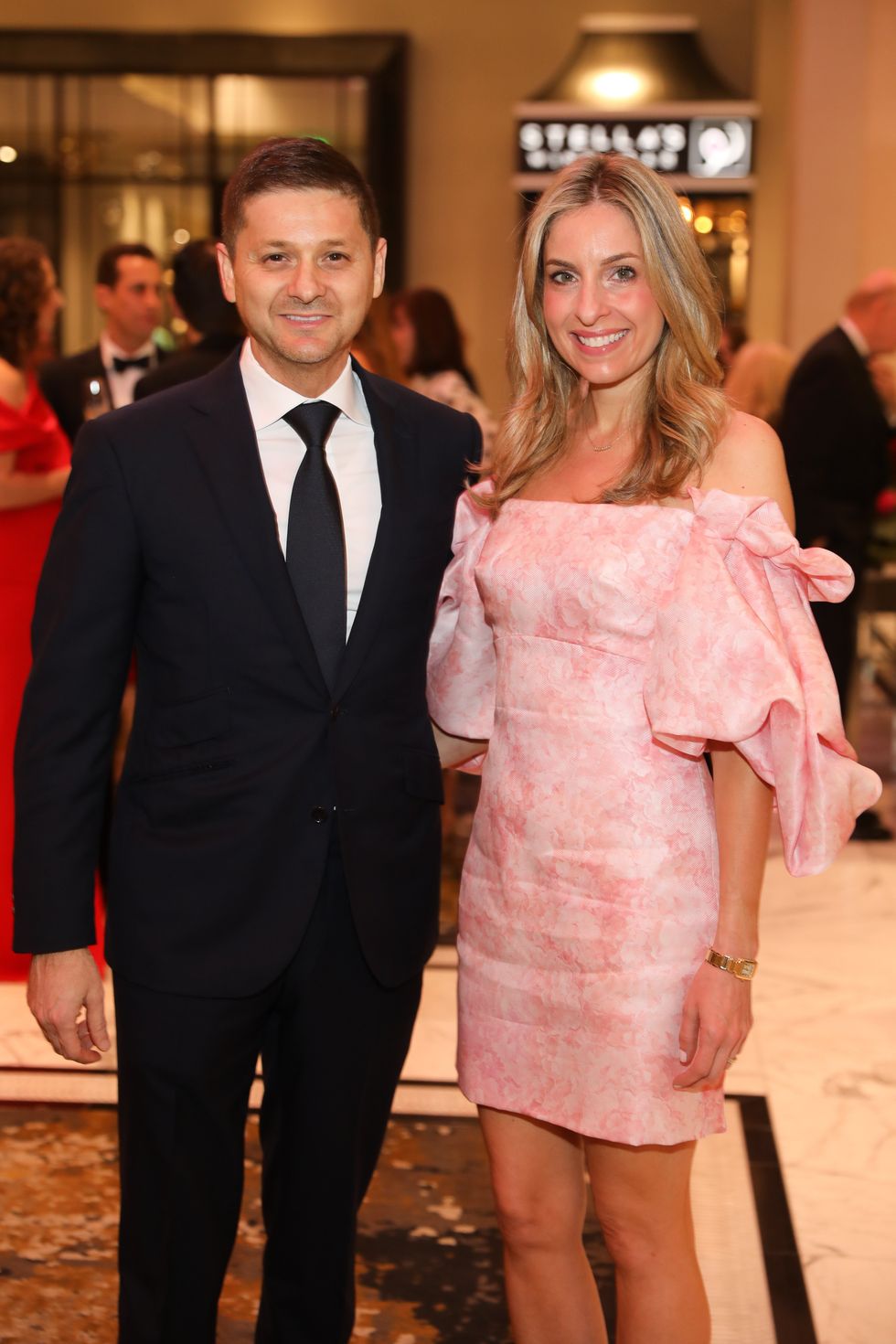 Carlos & Luvi Wheelock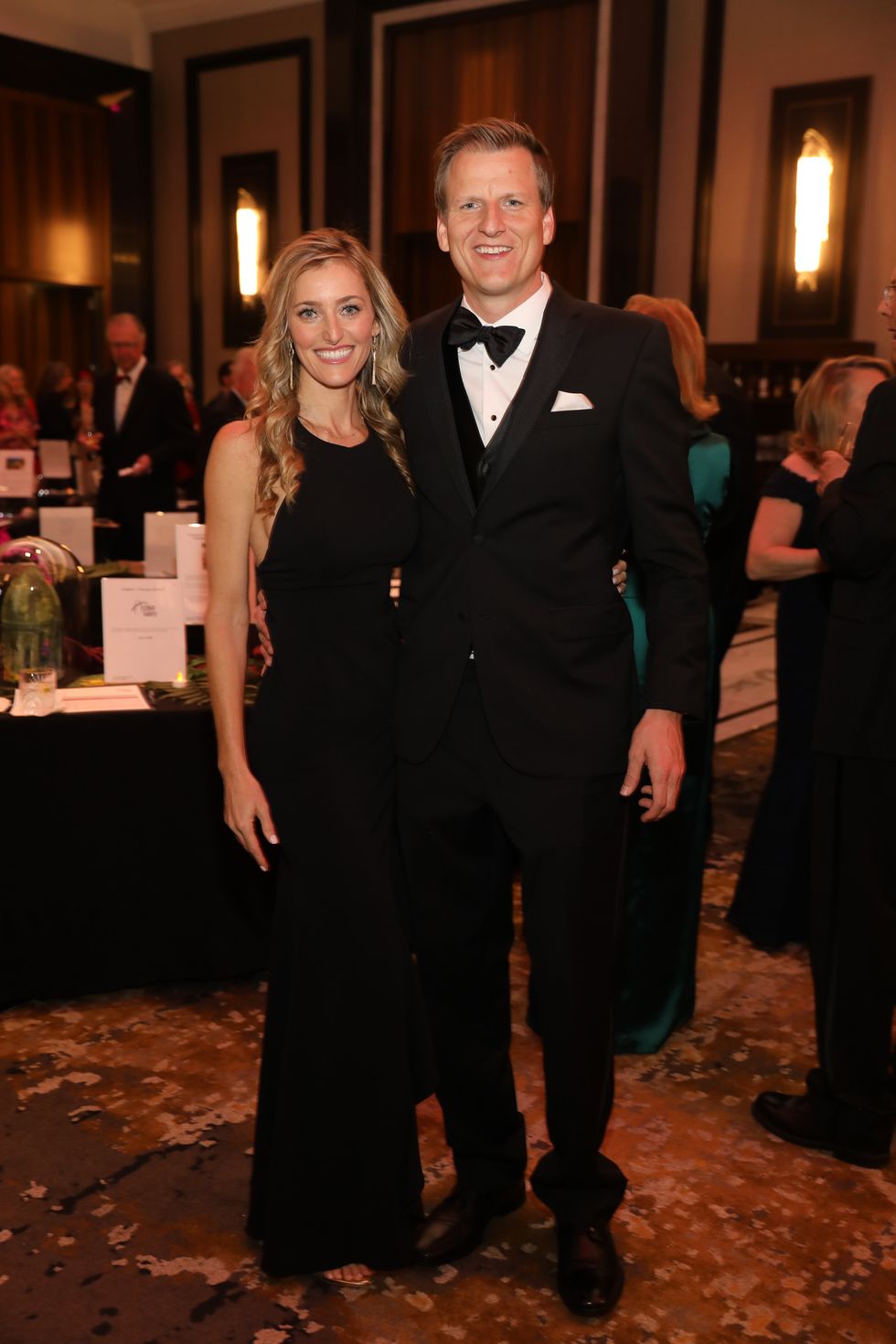 Emily Key & Martin Simoncic
Parties
THE WEEKEND FORECAST looks great, and the outdoors is calling! The Bayou City Art Festival, produced by the Art Colony Association, Inc., returns to recently beautified Memorial Park. The weekend event (March 24-26, 10am-6pm) benefits six local nonprofit partners, and this year ushers in new and interactive happenings with something for everyone.
As the nation's premier spring outdoor art festival, Bayou City Art Festival welcomes guests to meet 300 artists, view original works, and purchase one-of-a-kind art, prints, jewelry, sculptures, functional art, and more. This year's featured artist is Dewey James, a mixed media artist from Minneapolis, Minn. James has worked in various mediums including batik, watercolor, and hand-tinting black and white photography. Her inventive work is whimsical and a must-see.
The three-day festival features two entertainment stages, a food truck park, a craft beer and wine garden, roaming entertainment, beverage stations (including a Stella Artois airstream), art installations, and the top 30 winners of the annual Middle School Art Competition.
The Active Imagination Zone will feature giant bubbles, a caricature artist, and more, for kids and those young at heart. Each nonprofit will benefit from a portion of the proceeds from the weekend, provide volunteers, and has the option to host a crafting station in the Active Imagination Zone.
"With a long history of supporting art education and providing unique art experiences in Houston, we are pleased to again give back directly to the Houston nonprofit community through our partnerships," said Kelly Batterson, executive director of ACA, in a news release.
Want more? For the ultimate art lover, there's a limited availability VIP Hospitality Lounge presented by Frost Bank — a tented oasis under trees which will include complimentary light bites, beer, wine, and other refreshments. Anticipate roaming musicians, artistic décor, a phone charging station, and more. VIPs will receive all-day access to the VIP area for date that their ticket has been purchased, along with VIP parking and complimentary parking shuttle passes. To purchase VIP tickets, clickhere.
But it's not all fun and games. The Bayou City Art Festival has raised more than $3.6 million in support for nonprofits in the Greater Houston area and has provided a venue for over 20,000 national and international artists to showcase their work to thousands of art lovers from all over the world.
Tickets will not be sold at the gate and can only be purchased online. Additionally, there is no parking at the festival site. Shuttles are available, and a ride-share drop-off point is within walking distance to the festival entrance. A VIP pass allows parking at the Memorial Park Fitness Center. Study the website for options.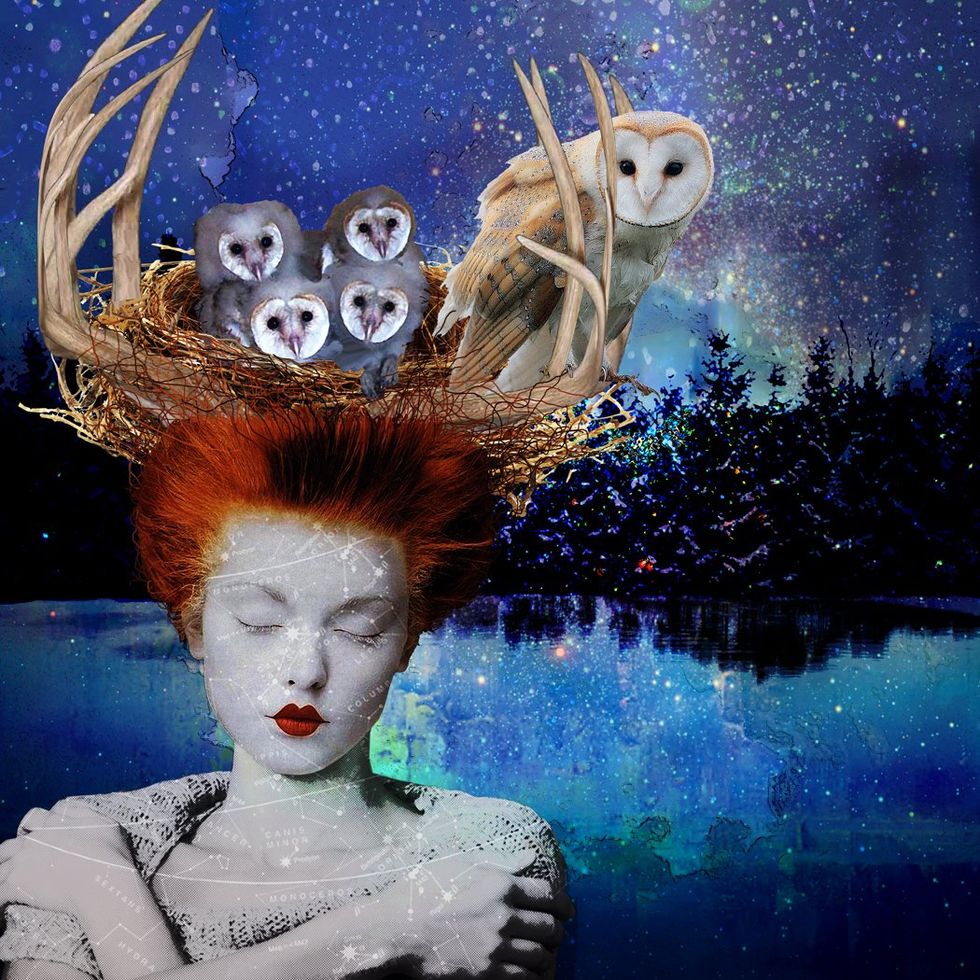 A piece by featured artist Dewey James
Art + Entertainment