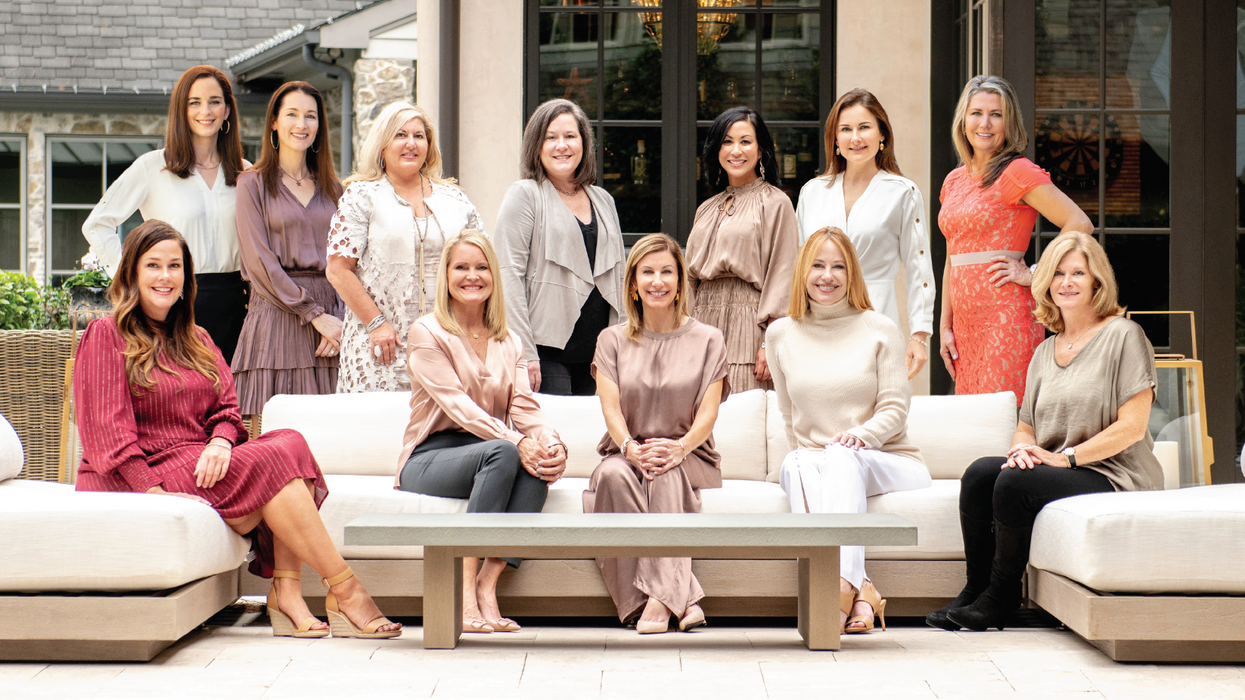 HOW DID YOUR team form? After ten years as a realtor for a top firm in Houston, Kim Perdomo established a boutique brokerage in 2011. The team grew organically and joined forces with Compass in 2019.
What is the relationship within the team? We have a very special relationship as a team. A lot of us have been friends for many years prior to working together in real estate. With that brings a camaraderie and loyalty to one another that is truly remarkable. We all work together to help everyone succeed, and that is a huge benefit to our clients.
What makes you unique? Our Brand Promise:
Maintaining Lifelong Relationships With Our Clients
Personal Service
Distinctive Marketing
Helping Our Clients Make the Right Move
How do you bring this promise to life? We specialize in presenting our listings to the market to achieve the best results. Our personalized, hands-on service includes coordinating staging services, repairs, inspections and through distinctive marketing we attract the largest group of buyers. A few metrics we use to define best results include sales price, contract terms offered, days on market and list price to sales price ratios. Since we are with our clients throughout the entire process, our business relationships typically evolve into true friendships. We have done this successfully in a seller's market and buyer's market. As a team, we have 140 years of experience. We have seen it all.
What's the secret to your success? Integrity. Doing what we say we are going to do and putting our clients' needs above ours.
What's next for the end of the year and 2023? We just returned from our top producer awards trip in Alys Beach, Fla., and we are beginning to set goals and prioritize on how we can continue to raise the bar as individuals and as a team. We are currently working with clients to help them evaluate their real estate needs and monitoring the luxury market while communicating exclusive listing opportunities to our buyer clients and fellow agents. Our team expertise and the Compass advantage provides the ultimate results for our clients.
THIS HOLIDAY SEASON, diamonds really are a girl's best friend. Oh, and also rubies, emeralds and statement pieces from Houston's top jewelers. Especially paired with stunning evening gowns and bold looks from Naeem Khan, Dior, Gucci and more.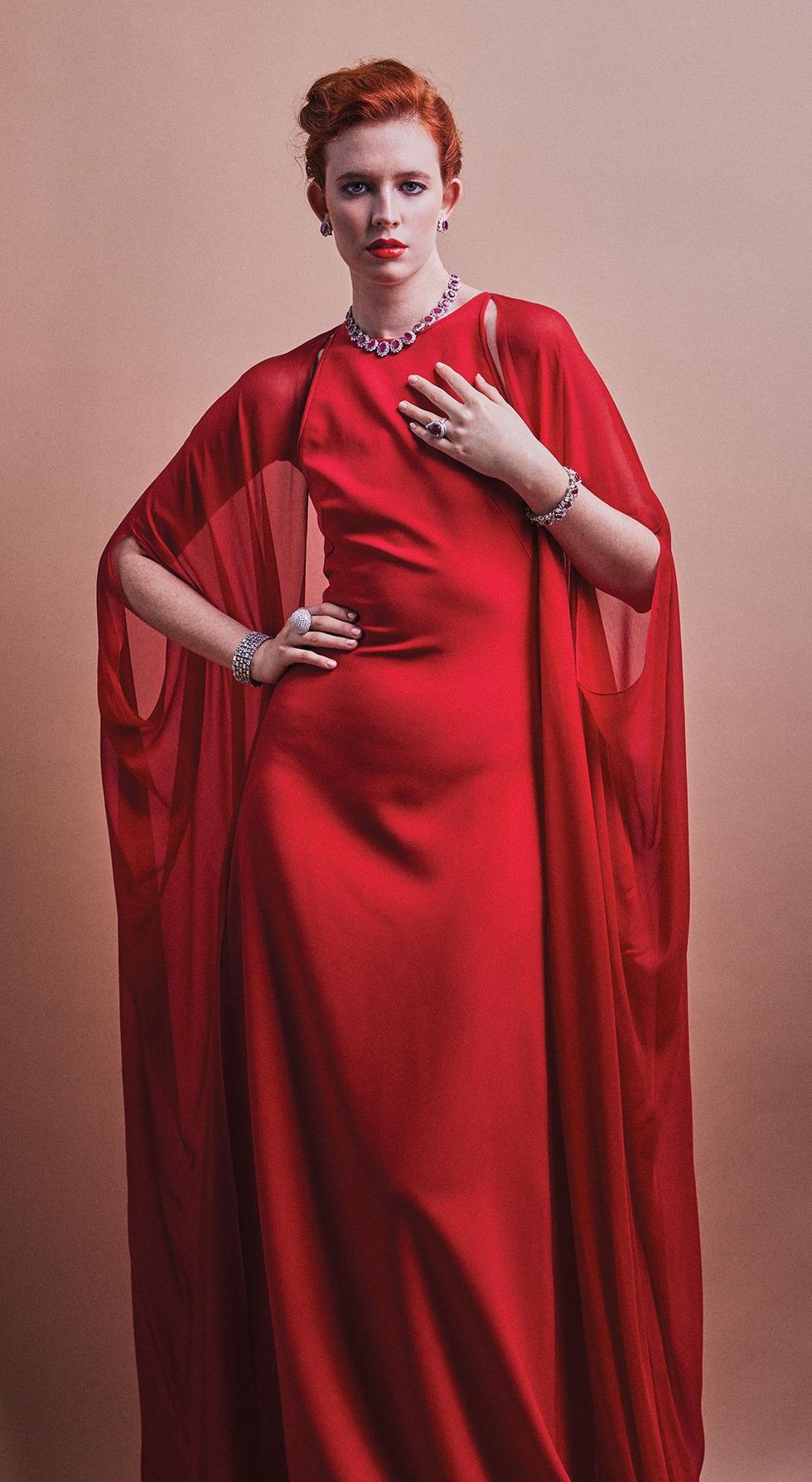 Gown, by Naeem Khan; ruby and diamond suite, $549,000, diamond and ruby bracelet, $198,000, wide diamond bracelet, $179,800, and rubellite tourmaline ring, $18,900, all at Tenenbaum.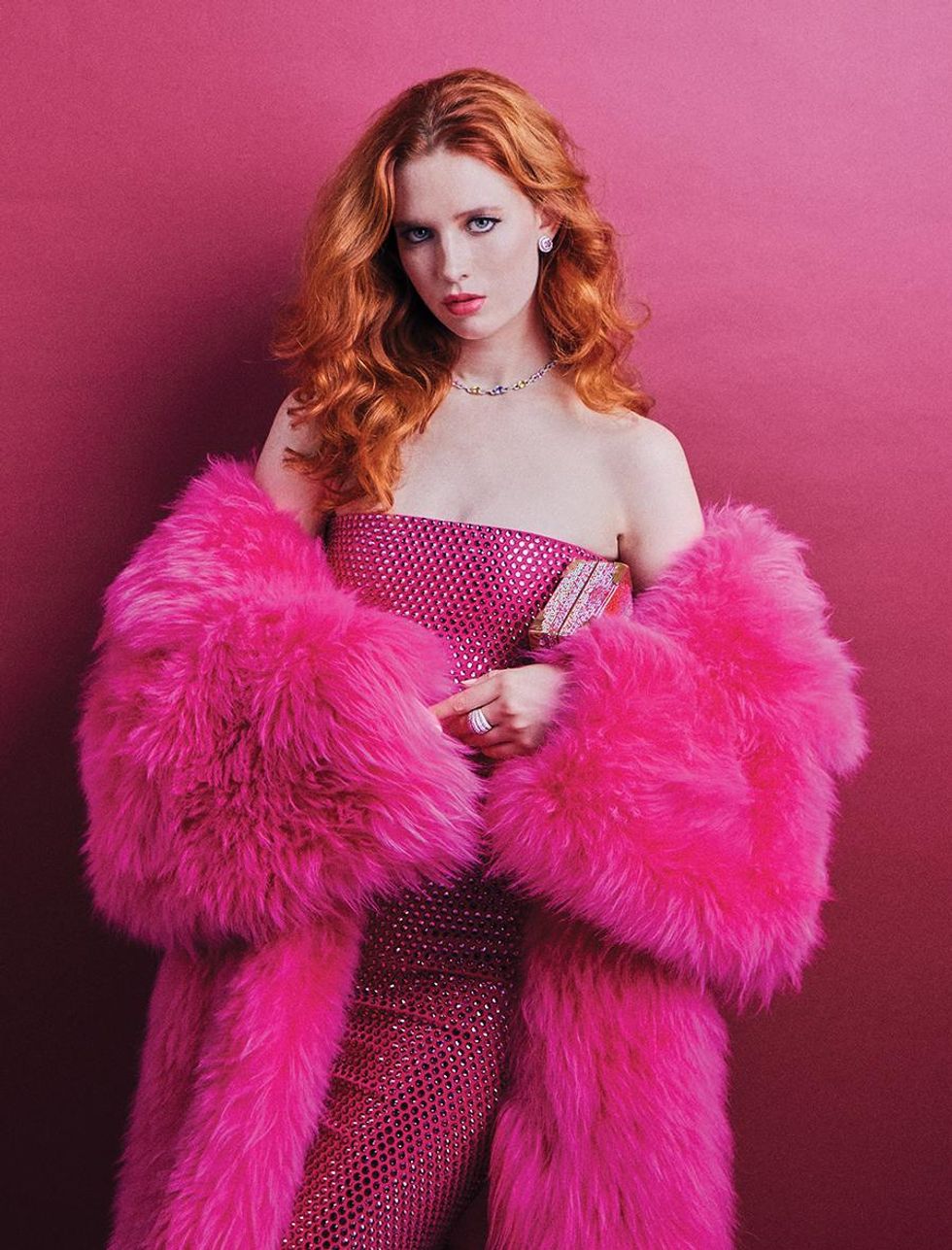 Dress and wrap, by Michael Kors; Hot Crystal handbag, $265, by Creations by Niki Lassiter; tourmaline and pink-sapphire earrings, $7,690, by Barry Kronen, oval sapphire necklace, $11,385, and multi-row diamond ring, $18,475, both by IWM Signature Collection, all at IW Marks.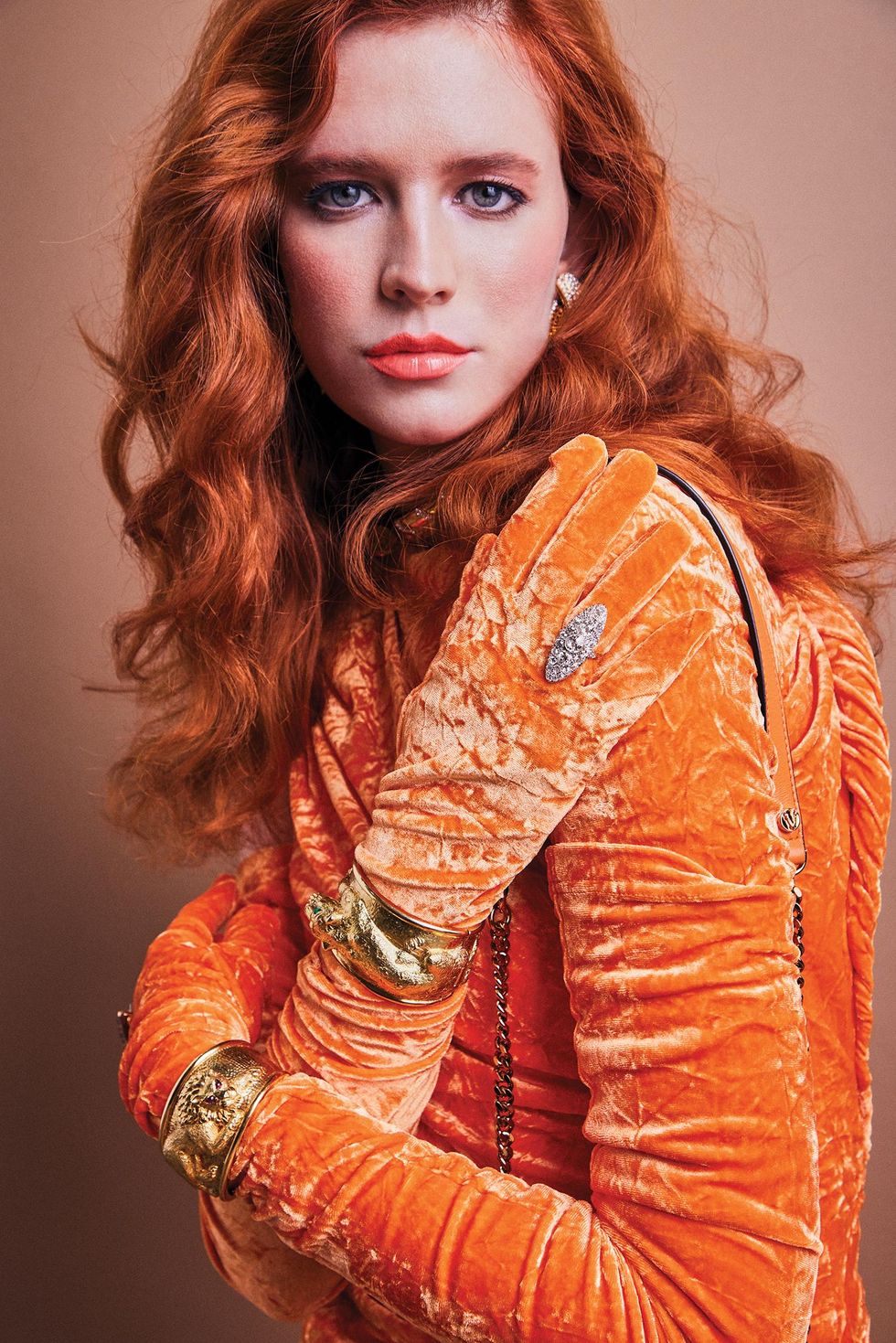 Dress and gloves, both by Versace; leopard cuff, $32,800, and lion cuff, $30,400, both by David Webb, doorknocker earrings, $48,900, by Sabbadini, and Navette ring, $22,500, all at Tenenbaum.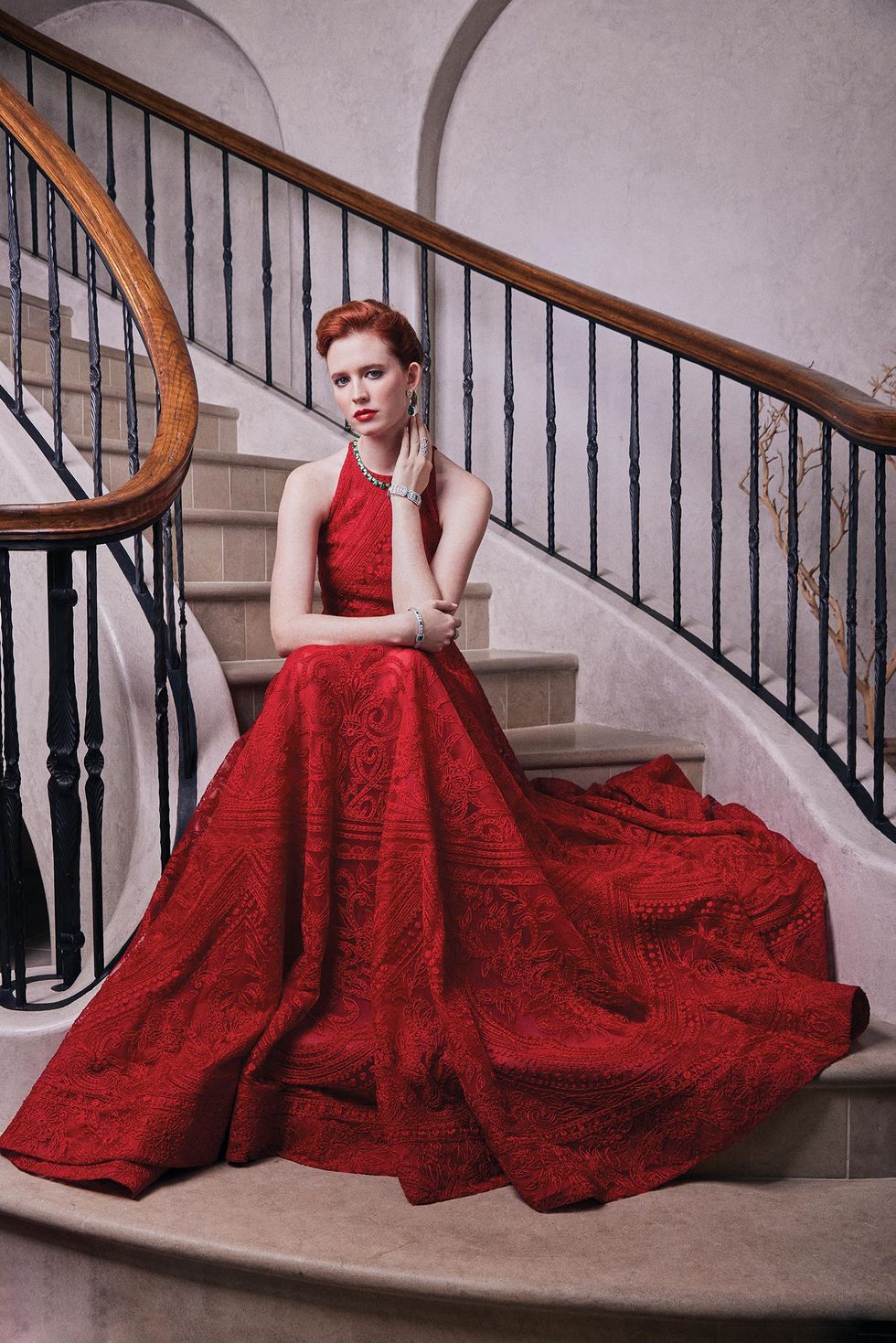 Gown, by Naeem Khan; emerald and diamond drop earrings, $849,000, and emerald and yellow diamond necklace, $790,000, diamond and emerald bracelets, $34,500 and $31,500, and cocktail ring, $7,000, all at Valobra Master Jewelers.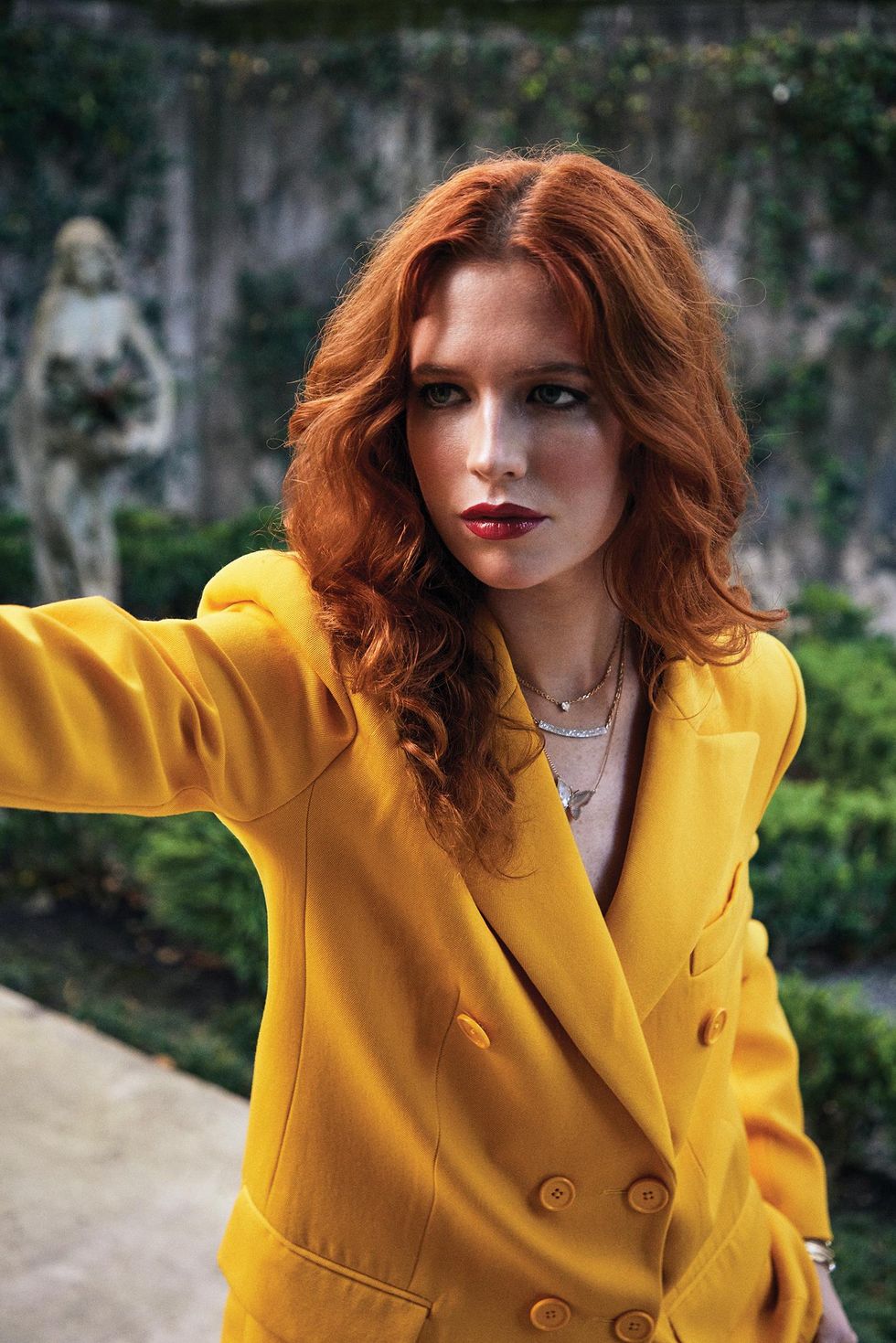 Blazer, by Michael Kors; diamond heart necklace, $4,500, mixed-metal bar necklace, $3,938, and mother of pearl butterfly necklace, $1,700, all at Bella Madre.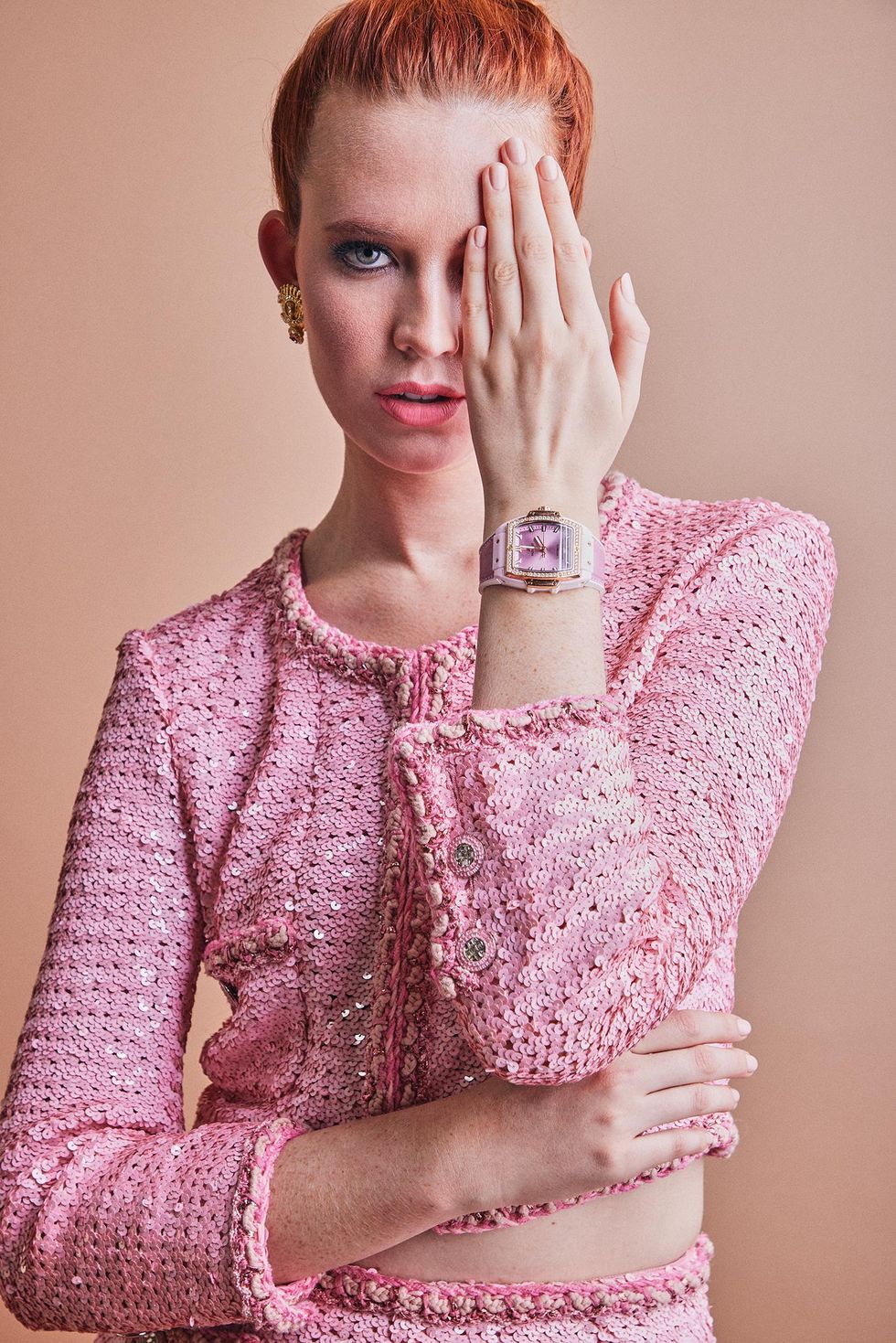 Sequin jacket and pants, and earrings, all by Chanel; Spirit of Big Bang King Gold with pink ceramic and diamonds, by Hublot.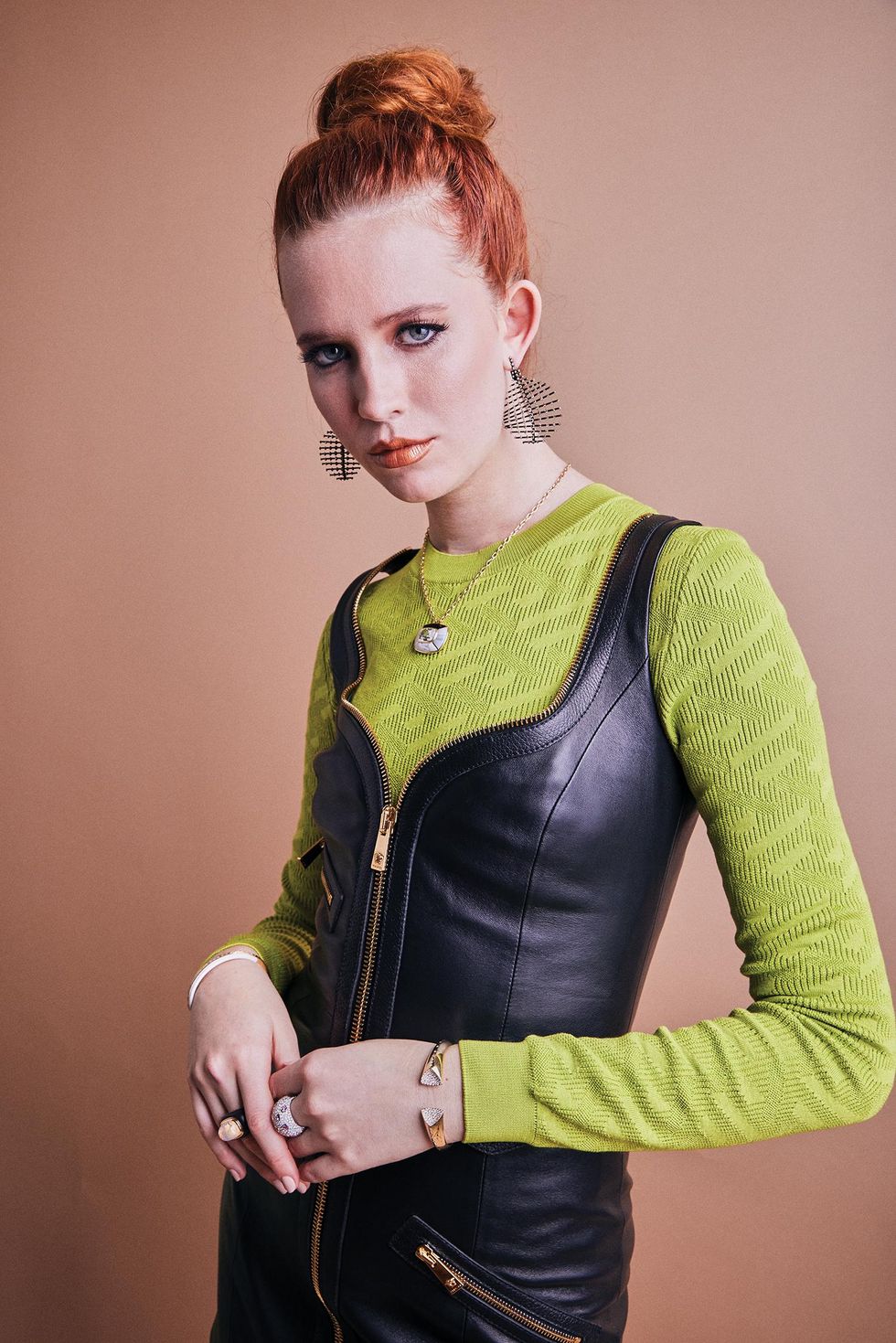 Sweater and leather dress, by Versace; Disco earrings, $32,000, by Fernando Jorge, Patchwork necklace, $7,800, Geode cuff, $16,000, Chubby ring, $16,800, and Sparkle ring, $14,900, by Emily P. Wheeler, all at Elizabeth Anthony.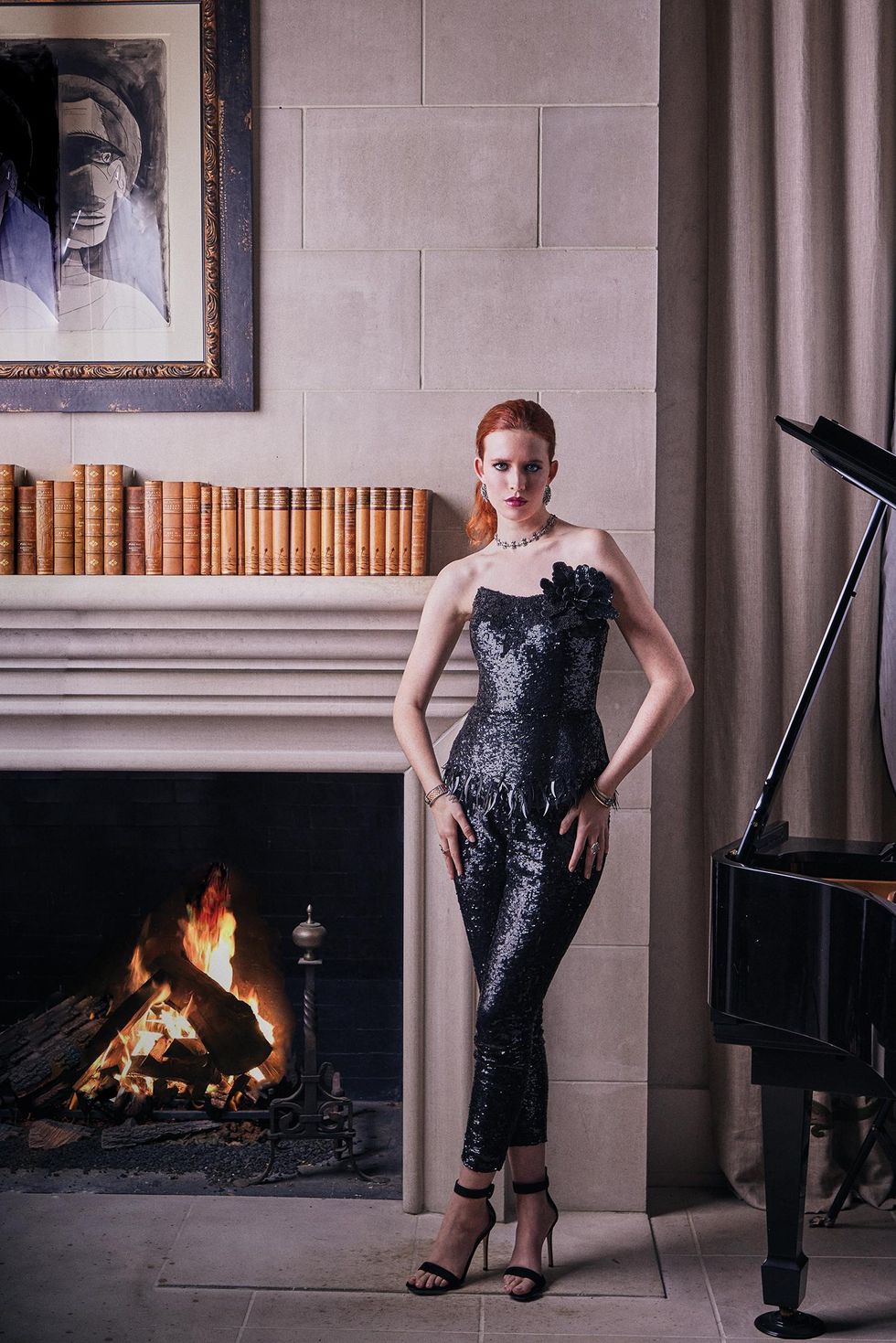 Sequin top, $4,290, and pants, $2,990, by Oscar de la Renta, and shoes, $825, by Saint Laurent, all at Saks Fifth Avenue; diamond and emerald choker, $42,768, diamond and tsavorite garnet ring, $11,858, mother and child ring, $8,712, diamond starburst bracelet, $14,685, flower bracelet, $10,846, cuff, $5,478, and emerald lattice bracelet, $55,000, all by Arman Sarkisyan at Lesley Ann Jewels.
Dress, by Naeem Khan, shoes, $845, by Christian Louboutin at Saks Fifth Avenue; sapphire earrings, $8,100, sapphire bracelet, $8,125, diamond tennis bracelet, $17,250, diamond ring with a center emerald, $10,965, and sapphire statement ring, $12,220, all at Zadok Jewelers.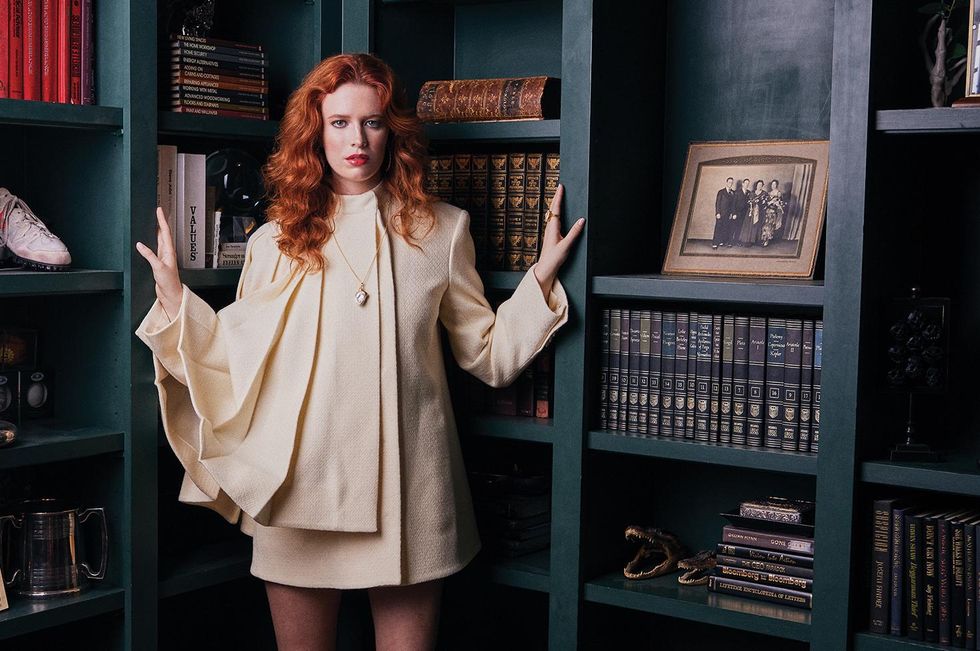 Jacket dress, by Gucci; freshwater pearl pendant with white diamonds, $5,830, on handmade gold chain, $4,270, and pearl ring with white diamonds, $6,920, all by Lika Behar at Cotton Club.
Styling by Todd Ramos
Art Direction by Patrick Magee
Hair and Makeup by Edward Sanchez
Model Charlotte Stevens for Page Parkes
Shot on Location at the Memorial home of Michael and Lisa Holthouse
Style
Agricole Hospitality just opened EZ Liquor Lounge right next door to its Coltivare in the Heights. Matt Tanner, an Anvil alum with experience at Pappas Restaurants as a concept beverage manager, co-owns the new bar.
Tanner says his vision is "a place that people want to hang out day or night, with something for everyone." That includes playful decor like an Alice's Tall Texan figurine from the beloved former bar, an old-school refrigerator that belonged to Tanner's uncle, and plenty of cheeky wall art. "Our hope is for EZ's to be that go-to, comfortable place where you watch sports, play games and be with friends."
As for the goods, expect the Texas roadhouse dive-bar vibe to carry over to the menu, with well-crafted takes on classic cocktails — and a couple of creative twists, as in the Hillbilly Highball with salted-peanut-butter bourbon, Mexican Coke and peanuts.
Nosh on bar food from notable chefs Ryan Pera and Vincent Huynh like savory pickled-jalapeno dip and pimento cheese with pickled okra, as well as four inventive hot dogs.
The Caliente Dog features a R-C Ranch Wagyu dog, jalapeno cheese spread, onion, habanero-honey mustard and garlic celery. And a vegan version is topped with pickled onion and veggie chili.
Hot diggity dog!
Food