In Santa Barbara, Billionaire's Resort Draws Rich and Famous with Classic Luxury and Deluxe Dining
LATELY, WHEN YOU see Montecito, Calif., in the news, it's often breathless dispatches about something its most famous residents — Prince Harry and Meghan Markle — have gotten themselves into. It's enough to make you yearn for simpler days, when the dispatches from the lush and mountainous coastal community just south of Santa Barbara highlighted the comings and goings of more down-to-earth folks. You know, like Oprah, Ellen, Gwyneth, the occasional Baldwin and various and assorted pop stars.
---
Come to think of it, Montecito, which is only an hour and a half from Hollywood, has long been associated with the rich and famous. It's known as the American Riviera, after all. Perhaps that's one of the reasons billionaire developer-politician Rick Caruso — he nearly became the mayor of L.A. last year — partnered with Rosewood to create a posh resort here. It's the kind of place to spot celebrities and then pretend to be way too cool to care.
Caruso's five-star Rosewood Miramar Beach, situated between the verdant Santa Ynez Mountains and a fabled stretch of the Pacific coast, is a bit of a throwback to old California stateliness, paired with flourishes of breezy, sustainable luxury at every turn. Imagine a gleaming white mansion, complete with a grand foyer with a spiral staircase, a crystal chandelier, a black-and-white checkerboard floor, and original works of art by the likes of Norman Rockwell — and, a room or two over, upscale shopping in crisp little boutiques a la The Webster, Gwyneth's Goop, and Brunello Cucinelli, whose chic neutrals seem tailormade for the situation.
Some of the guestrooms are in the main building, while others are bungalows set near one or the other of the palm-bedecked swimming pools. To reach the hotel's other accommodations — the Beach House suites and studios, with their terraces ogling the sea and the sleek surfers who frequently appear there, and in the far distance, the Channel Islands — you must traverse a great lawn ringed in white roses and, at night, lanterns aglow. And you must also cross train tracks, as Amtrak's silver Surfliner charges through several times a day.
Strolling the kid- and pet-friendly grounds here is an amenity unto itself, as rosemary bushes appear here and there, and red honeysuckle bushes crest over the fences lining the perimeter. And, of course, luxuriating on the sand here, on one of California's most exclusive beaches, is, literally, an experience fit for movie stars and royalty. The Sense spa is, of course, top notch.
Wining and dining options abound. Breakfast in the brightly elegant Revere Room may include an impossibly high stack of fluffy pancakes. Perhaps a cocktail hour at seaside Mirarmar Beach Bar, where clever libations include the Rough Sea with Bulleit bourbon, pinot noir, maple syrup and orange bitters. A splendid dinner can be had at AMA Sushi, touting such memorable morsels as Japanese salmon with a garnish of salt-cured cherry blossoms; sake pairings available.
Caruso's, however, is the star — the Michelin star, actually.
The indoor-outdoor dining room has spectacular ocean views; the interior, with its lamplit lacquered walls of midnight blue, and accents of polished mahogany, are meant to recall a mega-yacht. The food celebrates coastal Cali fare with nods to Exec Chef Massimo Falsini's Italian heritage. One intense pasta dish has gnocchetti, confit tomatoes, caviar, bits of edible gold and, laid on top, a decadent slab of Stephanie's sea urchin, named for the fisherwoman who famously gathers the uni from local waters.
Off the resort grounds, there's much more to take in. Locals — including Ellen, it's said — love Bettina, a bright pizza joint with pink tables on the patio, and a wow of a salad of shredded snap peas with pancetta and shaved pecorino. Another can't-miss is the French-country-style wonder of Stella Mare's, where you nibble a juicy burger of ground duck with dark cherries and Dijonnaise in a rustic atrium.
Sightseeing is easy. Wander down from the hilltop Old Mission Santa Barbara, through the vividly flowering residential streets of the town to the Courthouse's observation tower with 360-degree views of the mountains and the sea. Then amble over to the hip little Longoria Wines tasting room on State Street for a sample of the region's famous vines; on Tuesdays there's a farmers market out front.
Another way to take in the whole scene is to book a ride with Spencer and Courtney MacRae, the cute couple that operates Sailing Yacht Kelpie. They've been known to invite local musicians on board to serenade you as they point out sea lions and sometimes a whale. Perhaps the best part of the tour, is when they show you where the celebrities live. "See that big house with the chimneys, just up the mountainside from your hotel?" asks Captain Spencer. "That's where Oprah lives."
And, again, you pretend to be cool.
Paddle boarding in Montecito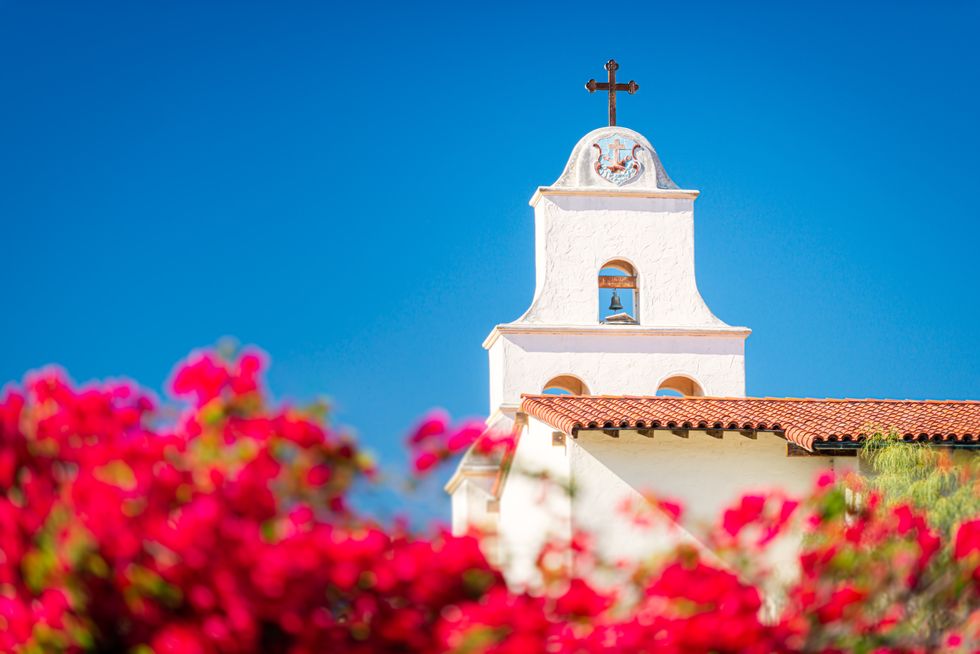 Sightseeing in Santa Barbara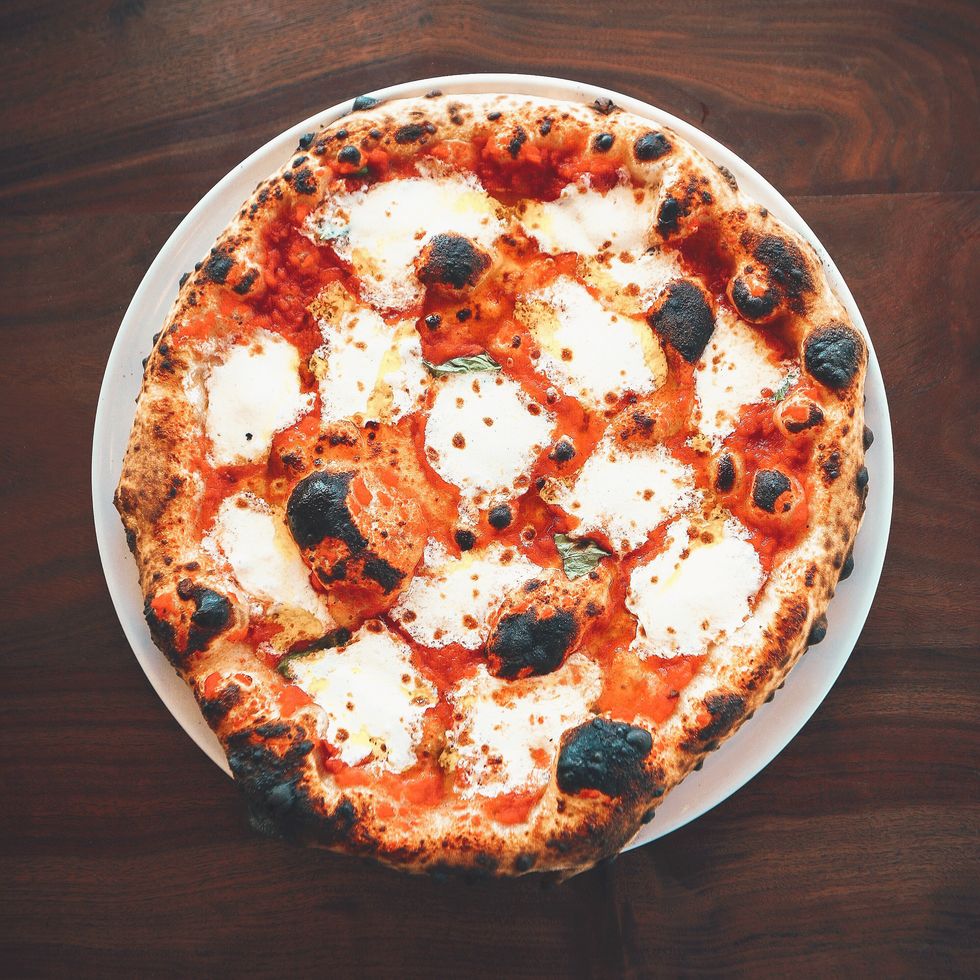 Pizza at Bettina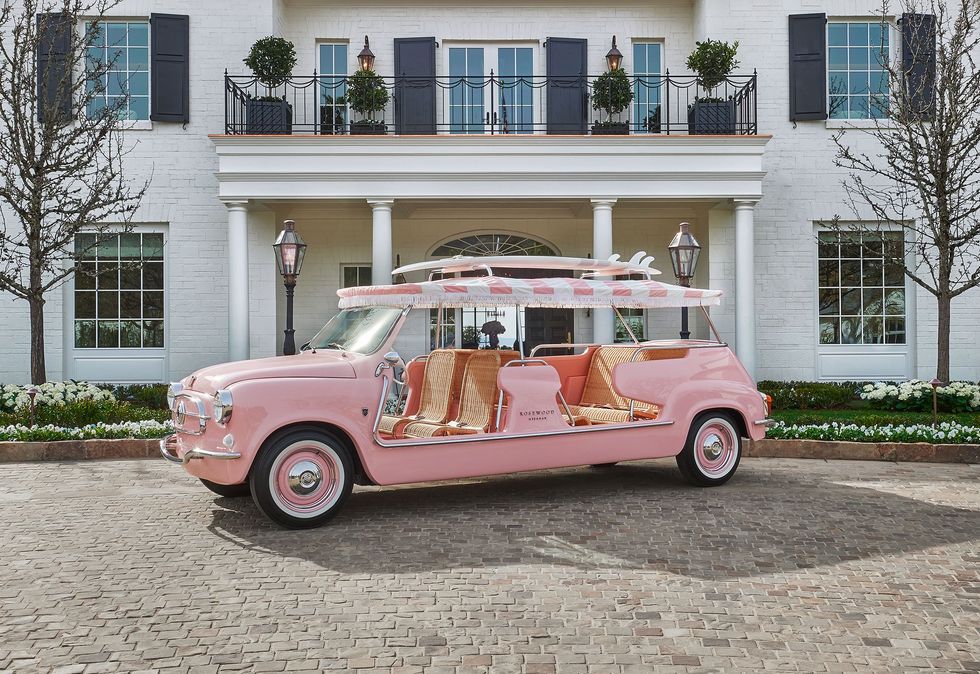 The resort's Jolly car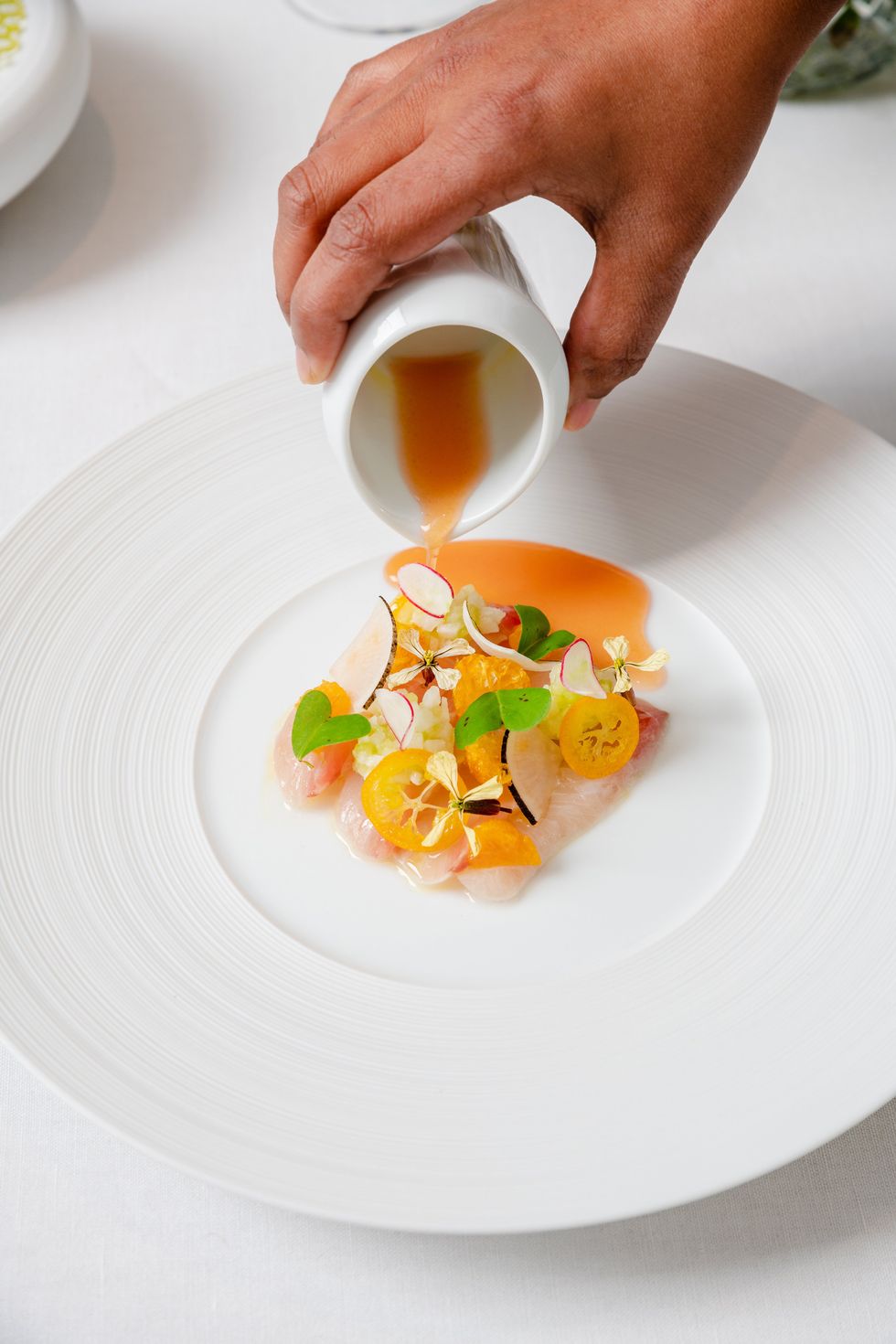 Yellowtail crudo with chilled lemon verbena tea at Caruso's
People + Places