These Two Houston Chefs Will Compete on the New 'Top Chef' Season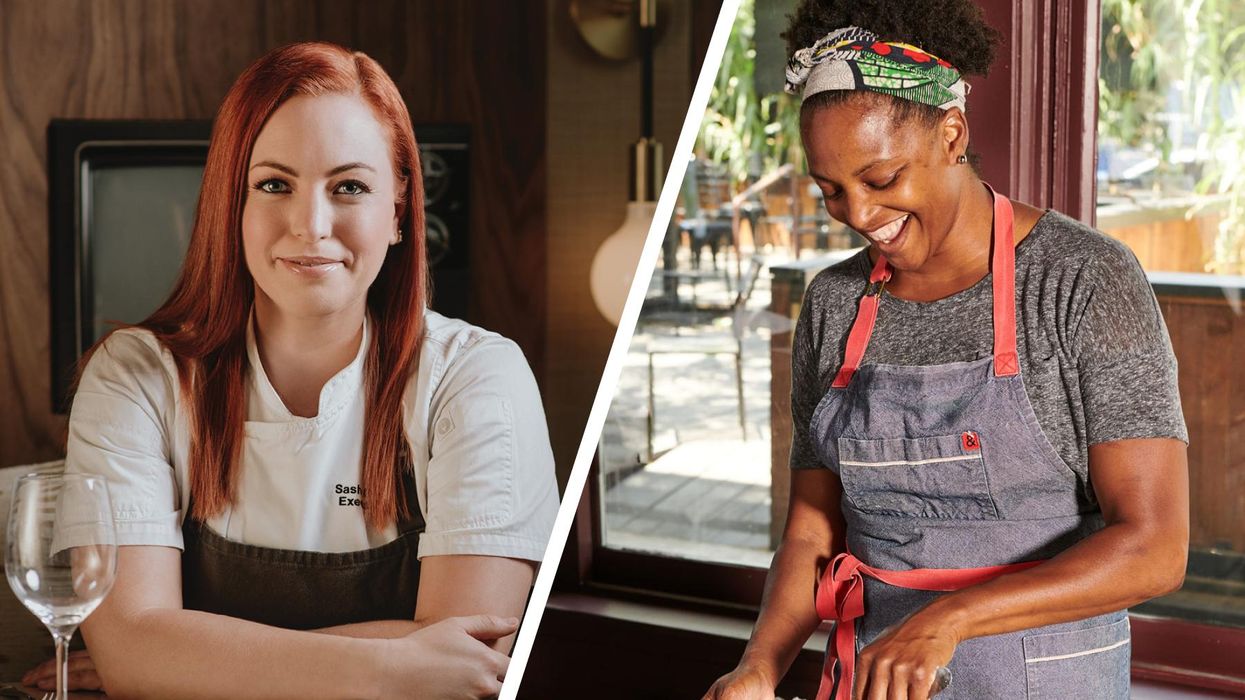 THE BRAVO NETWORK'S storied Top Chef cooking-competition show is reportedly returning soon — with a new roster of competitors that will look familiar to Houstonians. Not one but two of the contestant chefs, competing in the show's new set in Portland, Ore., are women based in H-Town.
---
Dawn Burrell, partner and exec chef at the Lucille's Hospitality Group, and Sasha Grumman, who's served at exec chef at the C Baldwin hotel's Rosalie Italian Soul, will be featured in Season 18 debuting in April 1, reports Food & Wine. Per the show's typical M.O., cooking challenges will be based largely on the local season fair of the host city. Precautions were taken to make the cooking and filming Covid-safe.
"During a time of extreme hardship in the restaurant industry, these chefs have more on the line than ever before," says a statement from the show. "From working with foraged mushrooms and picking produce at the famous Hood River Fruit Loop to visiting the Tillamook Creamery, the chefs are tasked with cooking with Oregon's natural bounty of ingredients.
"To stay in the game, the chefs must cook at their best while contending with a Quickfire using ingredients used on the Oregon Trail and a surf and turf elimination challenge honoring the Confederated Tribes of the Umatilla Indian Reservation," the statement continued. "The judges definitely don't hold back their thorns as they narrow it down to find this season's 'Top Chef.'"
The magazine notes that Burrell, a former track and field Olympian from Philadelphia, has been in Houston for a while now, having studied cooking at the Art Institute of Houston and previously worked with noted regional chefs Monica Pope and Tyson Cole of Uchi fame. At Chris Williams' Lucille's outfit, she'll soon open her own place highlighting Afro-Asian cuisine.
Grumman, originally from Newport Beach, Calif., came by her Italian passion as part of a large Sicilian family. Her studies have include stints in Italy in both Rome and Parma — as well as closer to home at Delfina in San Francisco. As CityBook has previously reported, she's lately been developing a focaccia-baking biz she hopes to take national.
The winner of Top Chef gets $250,000, a feature in Food & Wine and a lifetime of bragging rights!
Food