Social Network
Part of a tribe of new-media fitness influencers, YouTube star Maxx Chewning chose Houston as the place to grow his businesses.
Phoebe Rourke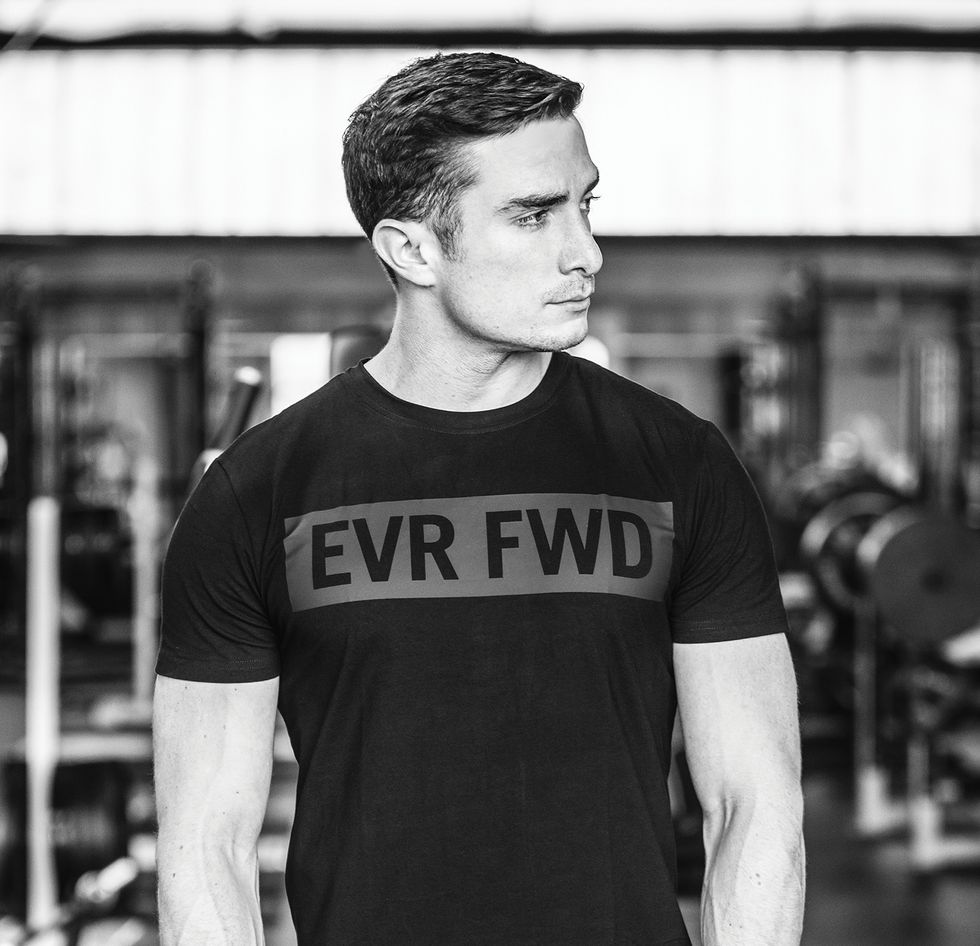 Thousands move here each year for jobs in oil and gas, medicine and finance — but what about to grow their impact as influencers? Body builder Maxx Chewning, originally from Richmond, Va., connected with fellow fitness guru and YouTube star Christian Guzman, who convinced him to relocate to Guzman's hometown of Houston in January. "Christian is one of my best friends, and he's one of the most influential people in the fitness world today. Period." Guzman convinced him that H-Town presented an opportunity for Chewning to expand his online presence and grow his successful athletic clothing brand, Ever Forward.
---
Chewning's path to H-Town — and mega-influencer status — started with cracking jokes. "I've always been a class clown," says Chewning, who these days is often found working out alongside Guzman and other social-media powerhouses at Sugar Land's Alphalete gym. "I can't stop running my mouth, and I love entertaining and making people laugh." So when a friend suggested he start recording his workout routines and posting them to the internet back in 2013, he figured why not. He had the looks and the personality after all. 
Ultimately, his vids were approachable and funny, not intimidating. There was an overwhelming viewer response. By July 2015, he had 50,000 subscribers on YouTube, and and decided to say goodbye to his desk job in IT recruiting. "I knew being a professional YouTuber wasn't normal, and I wasn't necessarily obsessing over analytics," he recalls, but in a move that was slightly ahead of his time, he saw potential for sponsorships and business collaborations. (Today, he's approaching 400,000 subscribers, and can easily afford to do things like buy his sister a brand-new car — and film her reaction, of course.)
Also in 2015, he launched his athleisure brand Ever Forward, using his social-media platforms to sell gear to followers, and then letting word-of-mouth take over. Chewning has since branched out into other sponsorships and business ventures, and recently worked with Ghost Lifestyles, an energy and workout supplement maker, to create his own custom pre-workout blends in flavors like mango-margarita.
His latest release is something of a lifelong dream come true. "I've always been a candy fanatic, especially sour candy," he says. He launched his Sourstrips company just in time for his 30th birthday in September. And thanks to the social-media presence of Chewning and his inner-circle — which includes Guzman and Guzman's girlfriend, Heidi Somers, who together have nearly 3 million Instagram followers — the first 18,000 units sold out in 54 minutes.
Chewning's personality is as bold as his candy, and this plays out on his YouTube channel, which lately includes less fitness content and more comedy sketches and moments from his daily life, often featuring his adorable new Labradoodle named Dood. "I am surrounded by people who keep me motivated, we all help each others' brands. Back in Virginia, people worked desk jobs, but here, it's a whole new world." 
Wellness+Giving Back