WHAT HAPPENS WHEN two young Aussies with burgeoning coffeeshops in New York endure the Covid pandemic? Houston gets its first Citizens Café. But there's more to the story for co-owners Andrew Geisel and Justin Giuffrada — affable chaps who quickly fell in love with our city.
"New York is a wild and wonderful place I am eternally grateful to for helping me build a business and where I met my fiancée. But I felt like it was time for a new chapter, out of New York," says Geisel, who grew up in Gold Coast, Australia. With his forthcoming wedding, the couple wanted a more "normal life with a house, a backyard and plenty of parking."
Geisel met his current biz partner and fellow Aussie Giuffrada in 2015 while working as a barista in a popular Manhattan café. They quickly became mates and eventually formed the Citizens brand with three shops in New York, which Giuffrada runs. Leveraging his architecture degree, Geisel handled the design of the spaces and collateral as well as the direction of the coffee program. (In Houston, he created a Waiting Room for guests to self-serve coffee and beer from taps.) When they decided to expand, they first looked at San Diego, a beachy-cool town with active vibes that channeled Australia. Ultimately, they set their radar on Texas.
"We considered Austin but picked Houston because it's a foodie town," explains Geisel. "Houstonians are adventurous diners, so we thought they would embrace the Aussie concept, plus the sheer size of Houston is tremendous so the idea of growing it here made better business sense." At Citizens, the duo champions everything they love about an Australian café. The fresh fare is eye-opening, bright and modern, much like the space. "We offer items like bowls and smoothies, but it's not all health food. There's something for everyone, especially those craving a big brekkie."
Expect Texas tweaks like the BBQ-pulled-pork eggs benny with chipotle hollandaise; a mouthwatering double brisket burger; and cast-iron baked eggs with chorizo. The scratch-made cheddar biscuit sandwich — egg, cheese, bacon, tomato chutney — is a staple, and the banana bread French toast with miso butterscotch and mascarpone also wows. The "famous smashing avocado" toast (apparently invented in Australia) sports feta and beetroot hummus.
Its full coffee bar is a signature of Citizens, joined by fresh juices, wellness lattes and slushies, as well as cocktails (Kiwi marg, anyone?). When Geisel isn't bustling around Citizens, he loves playing chess and is really into vintage audio stereos (turntables) and old jazz. Regarding the future of Citizens, Geisel says, "We adore the idea of sharing our brand with additional wonderful neighborhoods in Houston."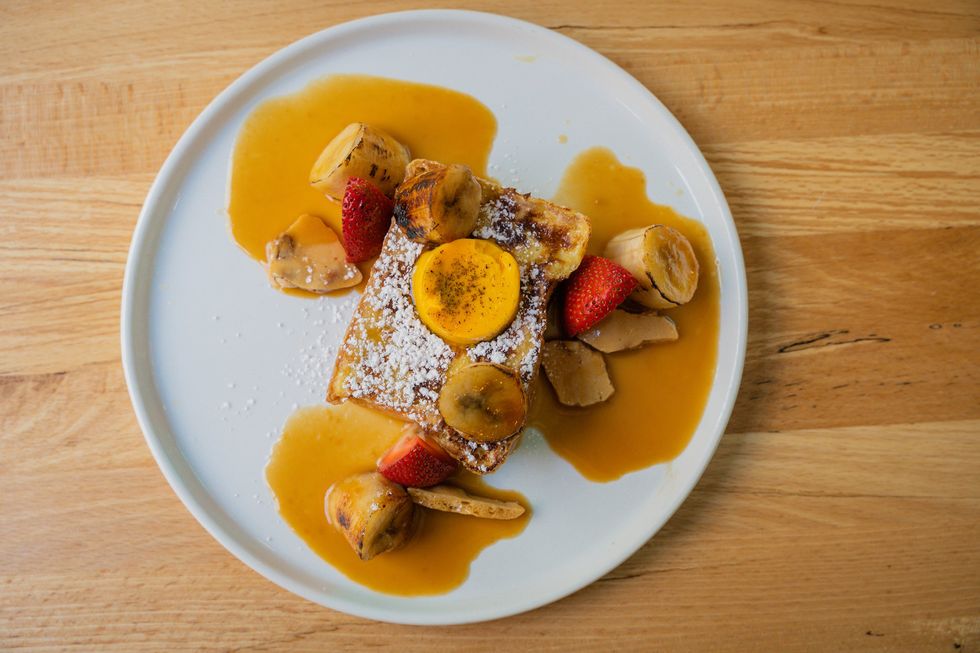 Banana Bread French Toast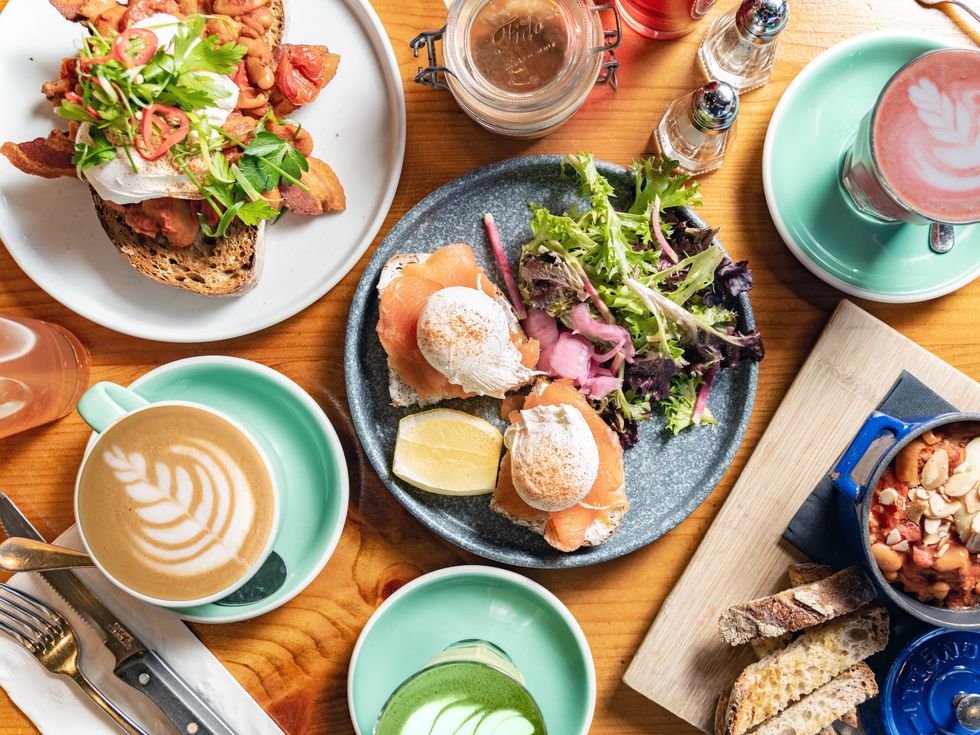 Brunch
Food