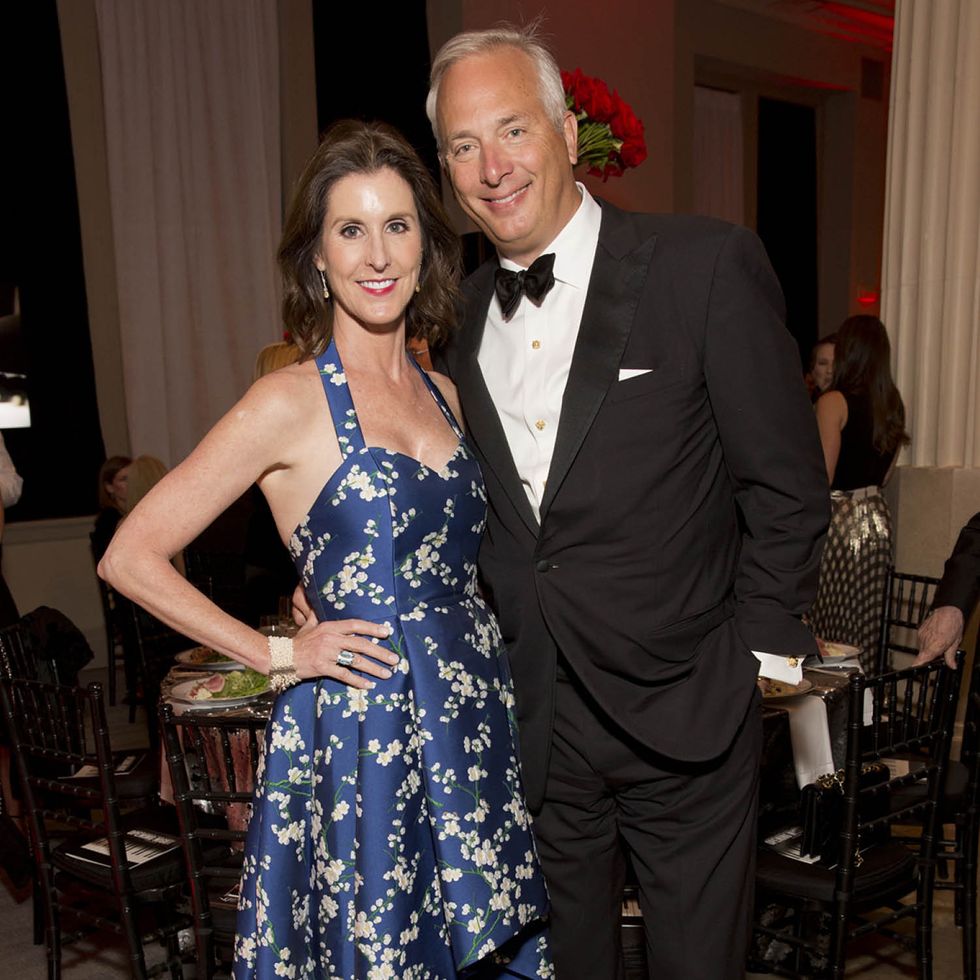 Always a highly anticipated event, this year's Symphony Opening Night marked the start of a social season celebrating the recovery of Houston's art scene post-Harvey. The evening began with a concert featuring renowned pianist Yuja Wang, who mesmerized the crowd with her surprisingly powerful performance.
---
The petite and stylish musician threw her whole body into works by Rachmaninoff, and into a long piece, accompanied by the full symphony, the latter played with only her left hand. After the concert, 400 partygoers made their way to The Corinthian for dinner and dancing. The décor recalled black-and-white keys, and even the desserts were in the shape of tiny chocolate pianos, filled with delicious mousse.
The Royal Dukes Band got the black-tie-clad crowd on their feet, but only after a lucrative auction, which contributed to the evening's till of $750,000, and included a Model M player piano signed by Wang herself. Jo Dee and Cliff Wright were the lucky recipients. Bravo, bravo!
Party People