With Diverse Voices, Houston-Penned Premieres and Peter Pan, Stages Sets Comeback Season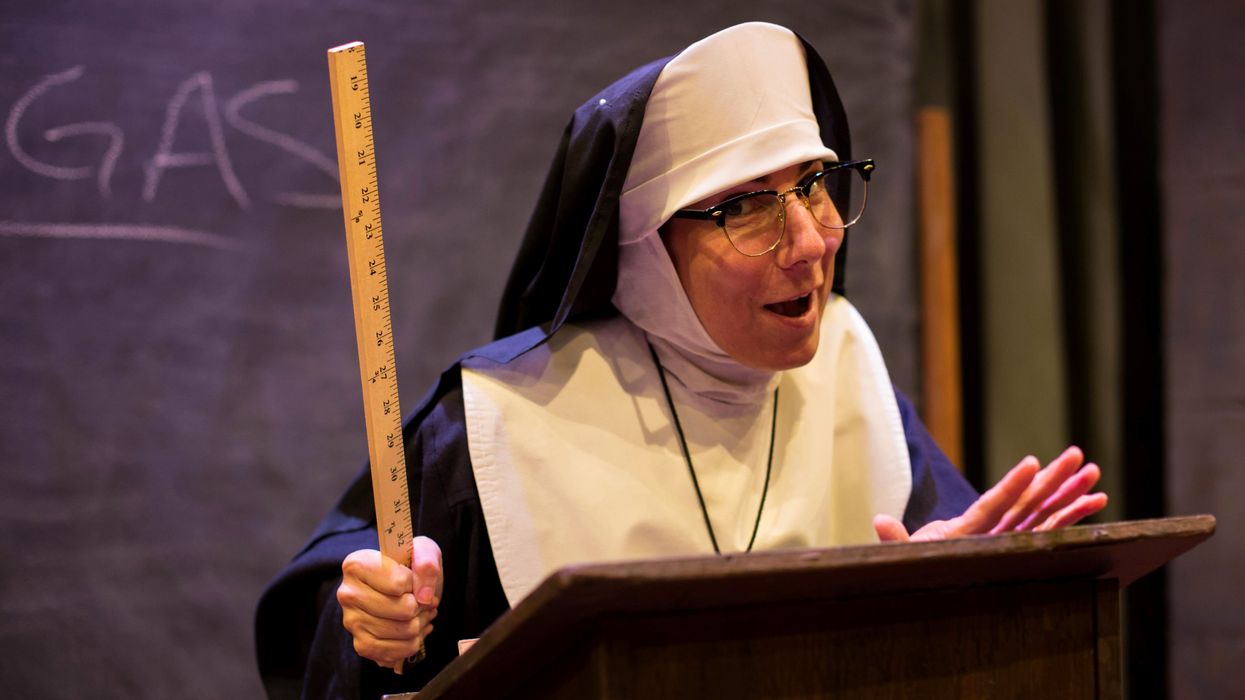 AFTER MORE THAN a year of not presenting in-person performances, Stages has announced its new season, which will see the diversity-and-inclusion-focused theater returning to its new $35 million campus, The Gordy, which opened briefly in January of 2020 before being forced to shutter its doors.
---
The local professional Equity theater's 2021-2022 season, which features celebrated comedies, musicals and several projects that explore the human experience from different perspectives, includes six world premieres, with four of them by Houston-based playwrights.
"There are shows we have longed to produce but have been unable to due to Covid, and there are new pieces that were developed during the pandemic," said Artistic Director Kenn McLaughlin in a statement. "Taken as a whole, the season captures our modern moment of coming back to live performance with a bit of what was before, combined with pieces from the current moment. It functions like a link between where we were and where we are going."
The theater's new season kicks off in October with family-friendly comedy Hook's Tail by celebrated playwright John Leonard Pielmeier that presents a re-imagining of Peter Pan. Another family-friendly comedy, the Tony Award-winning musical The 25th Annual Putnam County Spelling Bee, also hits in October.
Holiday programming at Stages will include audience favorite Sister's Christmas Catechism: The Mystery of the Magi's Gold, a hilarious, nun-centered comedy that seeks to unravel the mystery of what happened to the Magi's gold,and world premiere Panto Little Mermaid by Houston-based playwrights Elizabeth A.M. Keel and ShaWanna Renee Rivon.
The theater's spring repertoire includes rock-n-roll musical comedy MacGyver: The Musical!, based on the popular TV series by Lee David Zlotoff; Surprise Coven, a dark new comedy about the American healthcare system by Houston-based author Brendan Borque-Sheil; and Rivon's You Are Cordially Invited to Sit-In, a new musical set to the love songs, dance hits and revolutionary tunes of the 1960s and 1970s that is centered around the lives of four Black college-aged kids who join the revolution against inequality and racism.
The theater's jam-packed spring repertoire will conclude with Inda Craig-Galvan's Black Super Hero Magic Mama, a new play dealing with a mother's grief after losing her son, and Song of Me, a family drama about tradition, Vietnamese cooking and growing up in Houston by local playwrights Mai Lé and Đạt Peter Ton.
Tickets for Stages' new season go on sale later this summer, with individual tickets starting at $25.
Art + Entertainment