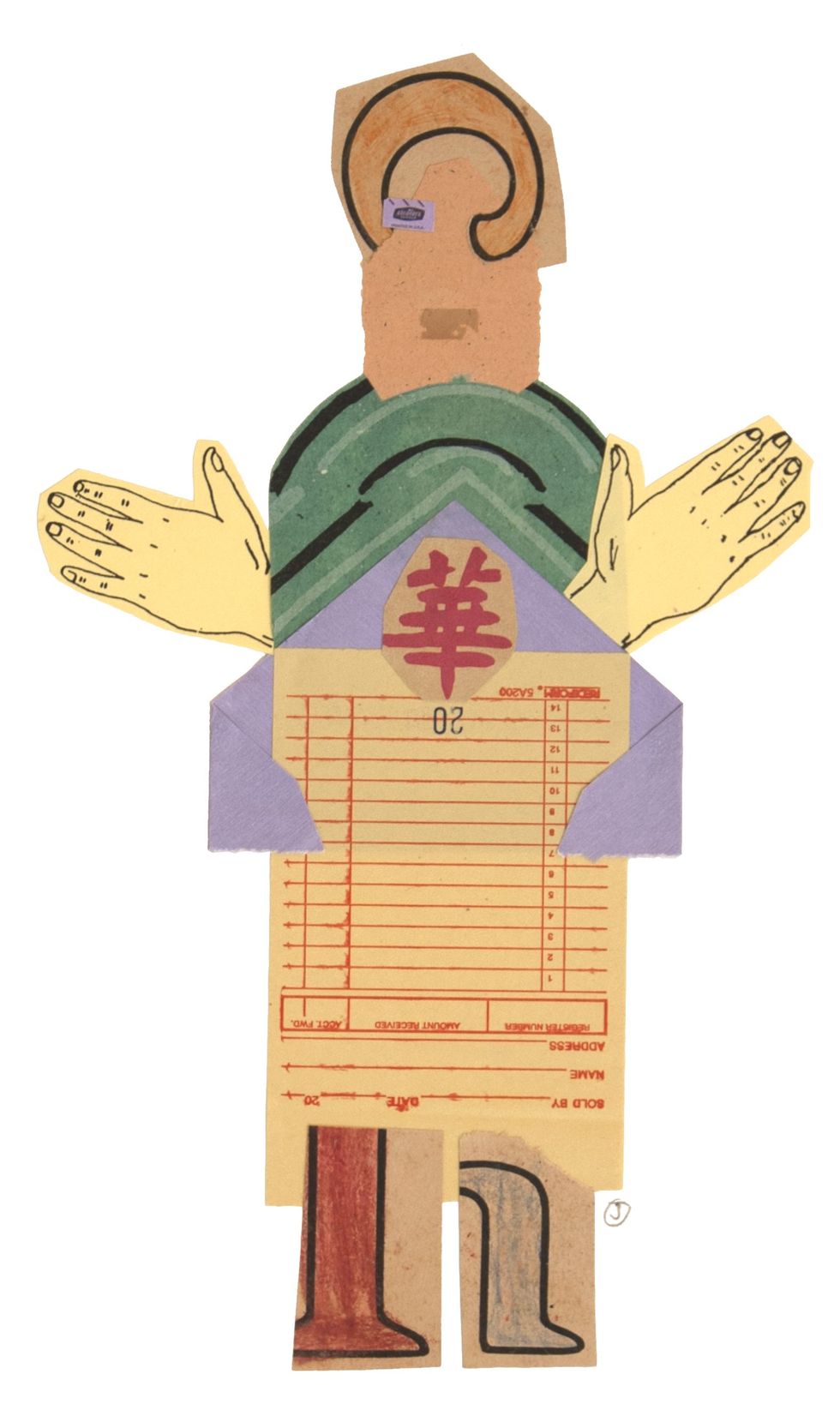 There's a good chance most readers have an example of Jerry Jeanmard's work in their freezer: The Louisiana-born artist is the man responsible for drawing the silhouette of the young girl leading a cow that graces every pint of Blue Bell ice cream. "I worked as a graphic designer before becoming an interior designer," says Jeanmard, who, now in his 70s, is "semi-retired" from his firm Wells Design/Jerry Jeanmard.
---
Now, he is having a third act, this time as a fine art collagist. "I had always loved paper. I've been collecting interesting paper for 50 years — craft paper, wrappers, the tags that come with your dry cleaning — and liked playing with it. Then I started making these shapes that started looking like people. I showed them to my friend [star curator] Clint Willour and that led to my the show Paper People."
That 2014 exhibition at Moody Gallery included images of 57 separate figurative collages, each around a foot high. Jeanmard's new exhibition, More People and More, which runs at Moody through Nov. 22, documents the developmental arc of that work, from Jeanmard's earliest paper abstractions to the latest evolution of his "people," which are now nearly twice as large.
"If I were presumptuous," Jeanmard says, having since shown his work in the Hamptons and London, "I might go so far as to even call it a retrospective."
Jeanmard says working with paper is a nice contrast to practicing interior design, which is very structured. "I know exactly what a room will look like when I finish it," he says. "With collage, I move things around this way and that, until it feels right, until there is a person there. It's very forgiving. Unlike in life, there's no real way to make a mistake."
Art+Culture