These Houston Artists Want You to Plan Your Vote
Two local arts institutions have been tapped to help get out the vote by unveiling exclusive new works.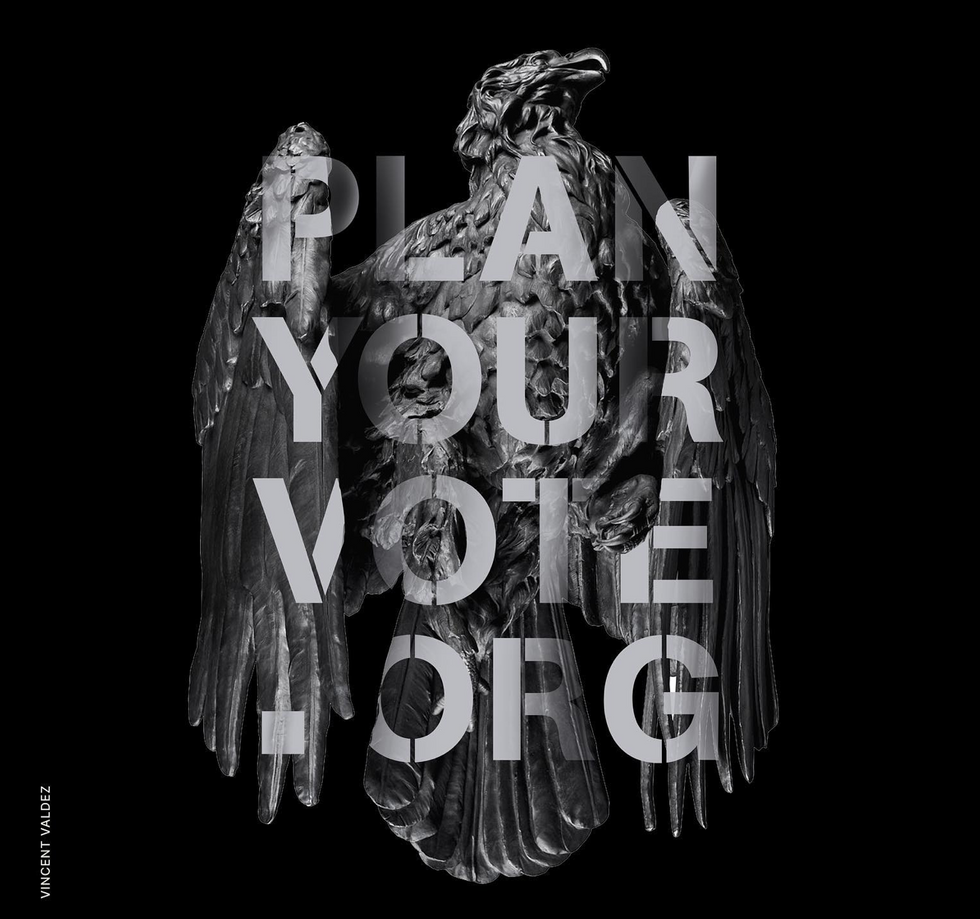 The presence of voting-related content on social media is hard to ignore. From celebrities and activists to everyday citizens, individuals are putting the pressure on their networks to register and vote. Now, in an effort to increase the "visual vocabulary" utilized in this movement, Vote.org has partnered with artists and museums across the county to produce unique content — and some of the most compelling pieces were made right here in Houston.
---
Two institutions tapped to participate in the nonpartisan Plan Your Vote initiative are DiverseWorks and Blaffer Art Museum at the University of Houston. Plan Your Vote seeks to empower Americans to take action and ownership of their voting rights by connecting citizens with accurate, up-to-date, state-specific information about registration, mail-in and absentee voting, ID requirements, polling locations and other voting-related topics.
The organization partnered with museums, as these institutions have served as sites of civic engagement and dialogue throughout history, to reinforce its messaging and offer increased visibility. Each participating museum has been posting Plan Your Vote campaign images, commissioned from represented artists, on their social media channels, and has added a button to its website, prompting visitors to check out PlanYourVote.org.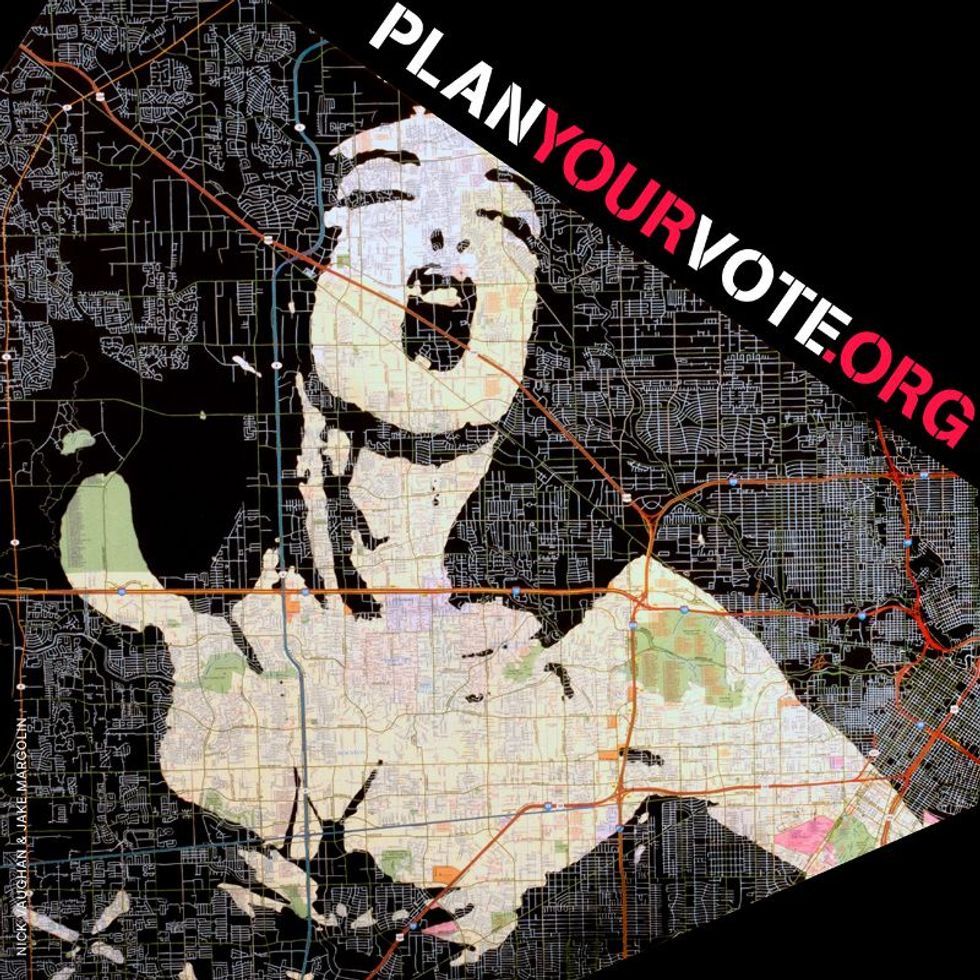 A hand-cut map portrait by Nick Vaughan and Jake Margolin
Blaffer just unveiled a creation by New York-based neo-conceptual artist Jenny Holzer, who is known for her text-based public art. In her animated post for Plan Your Vote, neon letters scroll by, sending the message: "Intelligence is the ability to adapt to change. Register early, vote early." It's capped off with an unmissable neon-purple, all-caps reference to PlanYourVote.org. Holzer's personal page touts other, more partisan messages presented in the same way.
Both Blaffer and DiverseWorks posted a promotional image created by Nick Vaughan and Jake Margolin, Houston-based interdisciplinary artists whose street-savvy aesthetic incorporates hand-cut maps, striking black backgrounds and ample negative space. The duo's creation for Plan Your Vote was based on a photograph of Houston drag queen JJ Farmer taken in the backyard of Mary's, Naturally in 1976.
DiverseWorks has also featured a piece by Vincent Valdez, a Houston oil painter who grew up in a working-class, mainly Mexican community, and who has historically used his art to help dissect his identity as a Mexican-American. Subject matter of past works has included the KKK and the passing of Muhammad Ali. Valdez's Plan Your Vote image "Requiem" depicts an eagle overlaid with block letters that spell out the campaign. On his personal page, Valdez posted the shot and made the plea: "If you look at what a society does to its most vulnerable, then you see what it eventually intends to do to us all. Vote. It won't instantly fix an oppressive system. But it's a good place to start."
AT TOP: "Requiem" by Vincent Valdez
Art + Entertainment