Six Festivities for the First February Weekend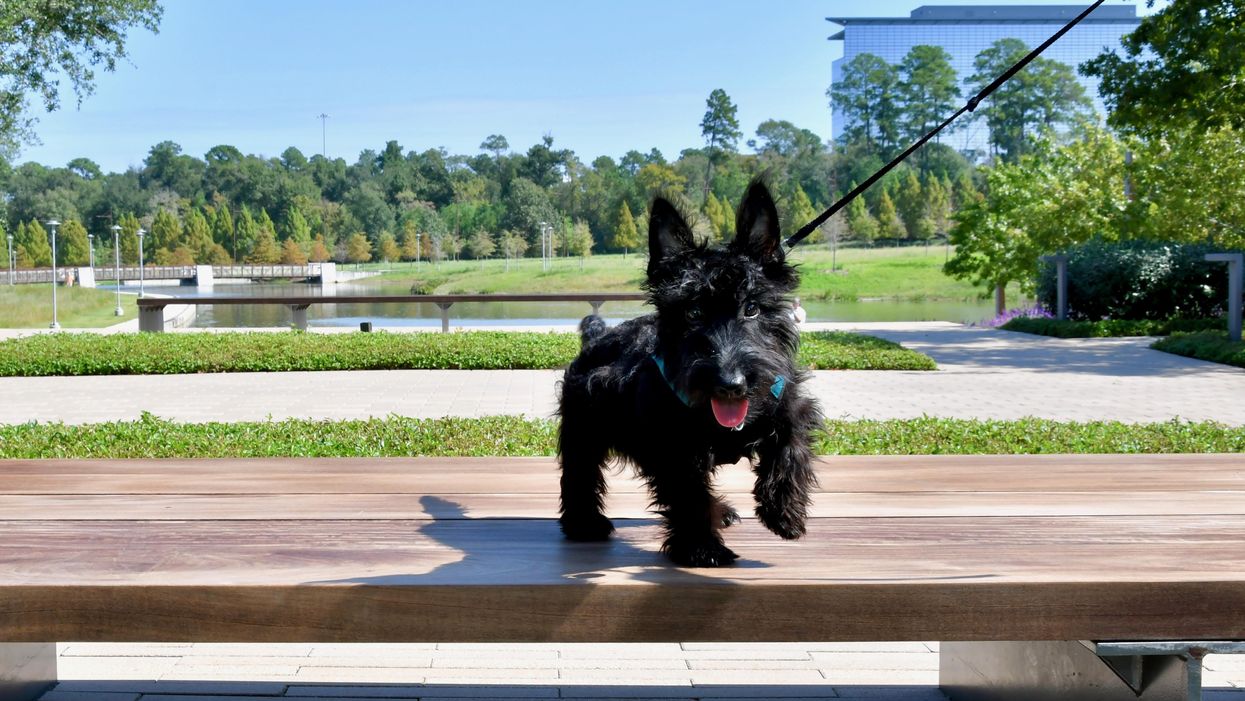 OUTDOOR AND VIRTUAL festivals abound this weekend — not to mention the Big Game is Sunday. Grab some friends and Fido, and get ready for a fun, only-in-Houston weekend. Don't forget to mask up!
PARTY MARDI DOWNTOWN The parades and big celebrations aren't happening this year, but Houstonians are figuring out how to party Mardi — like at the new pop-up Krewe de Plethora bar, opening on Friday at 711 Main Street. Frolic like you're in the French Quarter with bead-throwing, live-music, mask-decorating and more, plus cocktails and mocktails, of course. The pop-up runs through the end of the month.
---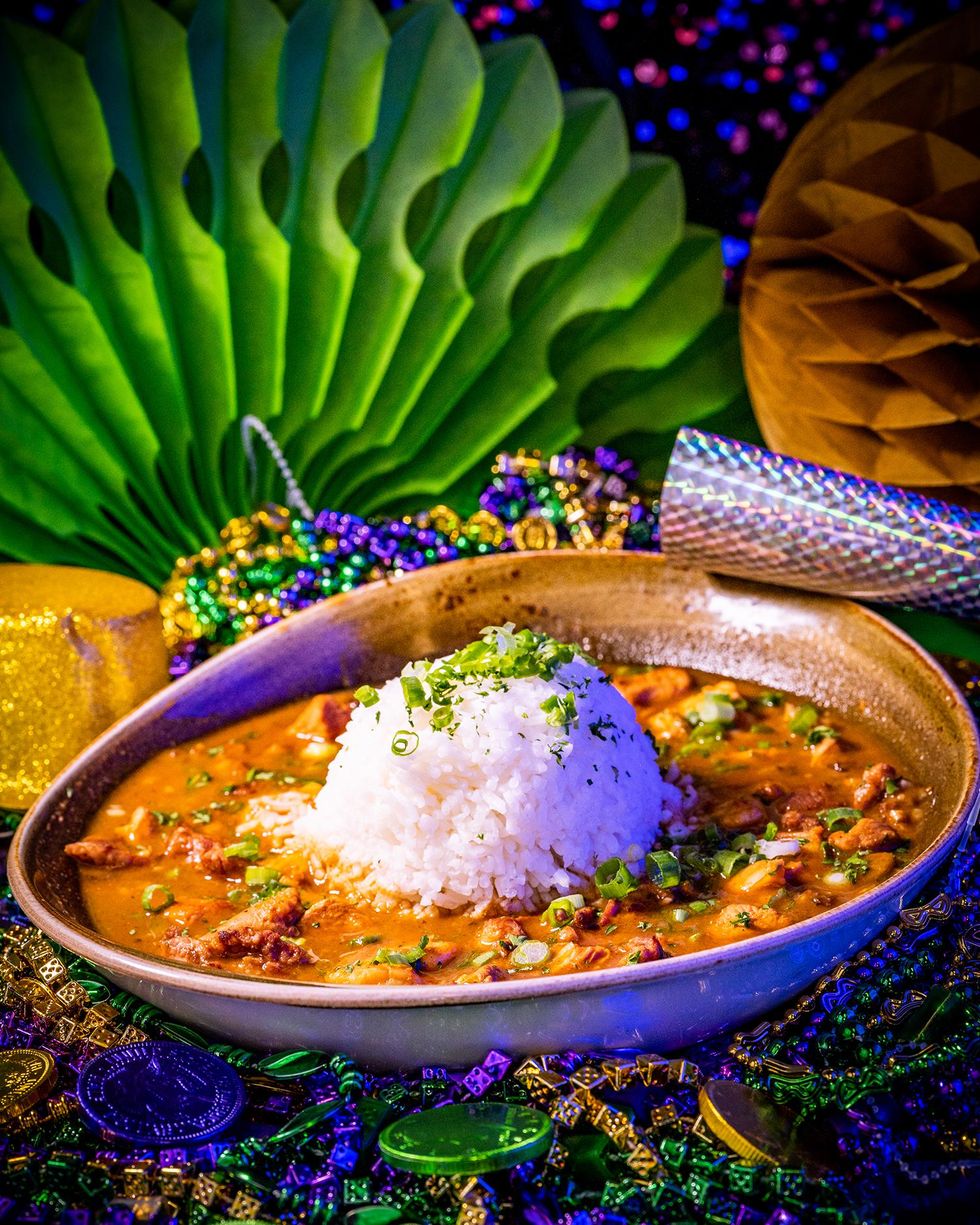 Food at Krewe de Plethora
HIT TWO NEW HAPPY HOURS Two glam restaurants in the Galleria area just debuted new happy-hour menus, and this weekend presents the perfect opportunity to partake. At Musaafer, the luxe, expansive Indian restaurant in the mall, score deals on signature cocktails (a la a raspberry-lychee martini) and bottles of wine from 5pm-6:30pm on weekdays. And at La Table on Post Oak, there are discounted drinks from 5pm-7pm on Thursday, as well as the same great prices during "reverse" happy hour on Friday and Saturday nights from 8pm-11pm.

GET YOUR PAWS UP! The new CityPlace development in Springwoods Village hosts the Valentines-themed PawzUp DogFest on Saturday from 10am-2pm. A ton of vendors — think pet treats and more — will post up in the plaza, along with a DJ spinning live music, plenty of food and drinks, and local rescue organizations introducing guests to their future furry friends. There's also a photobooth for you and Fido! Masks and leashes required.
SPEND SATURDAY WITH NEW BREWS — AND BOB MARLEY Valentine's Day might still be a week away, but SpindleTap Brewery is toasting communal love on Saturday. A celebration of Bob Marley's birthday, the One Love Festival (11am-6pm) features live reggae music and the release of the brewery's long-anticipated One Love Double IPA, brewed with Simcoe and Nugget hops. There will also be a market from 1-6pm with local vendors and artisans, so be sure to stop by and support their work.
BRANCH OUT AT THE FRUIT TREE FESTIVALUrban Harvest's annual one-day fruit-tree sale fundraiser isn't happening this year — it's usually the largest in the country! — but the Houston org has pivoted to create a weeklong virtual event that kicks off on Saturday. Classes teach the basics of fruit-tree care or focus on planting one in small spaces, while a panel discussion offers the chance to troubleshoot common problems.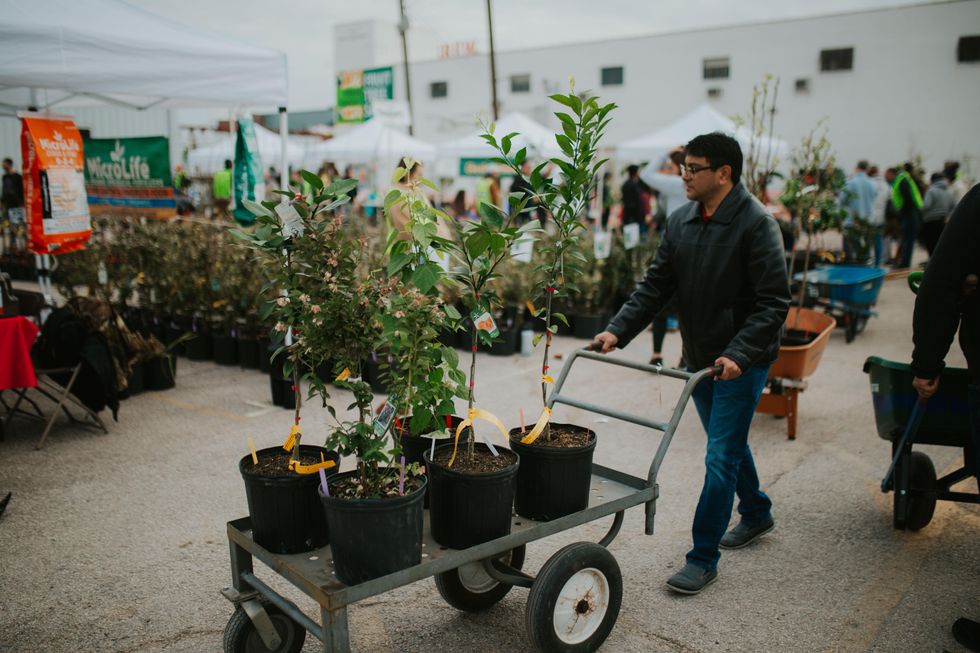 Urban Harvest's 2020 Tree Festival (photo by Savannah Knight)
BRING NEW MEANING TO 'SUPER'FOOD The Big Game is this weekend, and while a Big Watch Party may not be an option, that's no reason to forego the Big Spread! Houston restaurants have you covered with ample takeout options for Super Bowl Sunday. From gourmet wings to build-your-own burgers, CityBook rounded up a few favorites here. Click, call, pick up and enjoy!

Art + Entertainment