'American Idol' Star Uché Loves Jesus, Goes Commando and Would Like to Thank the Academy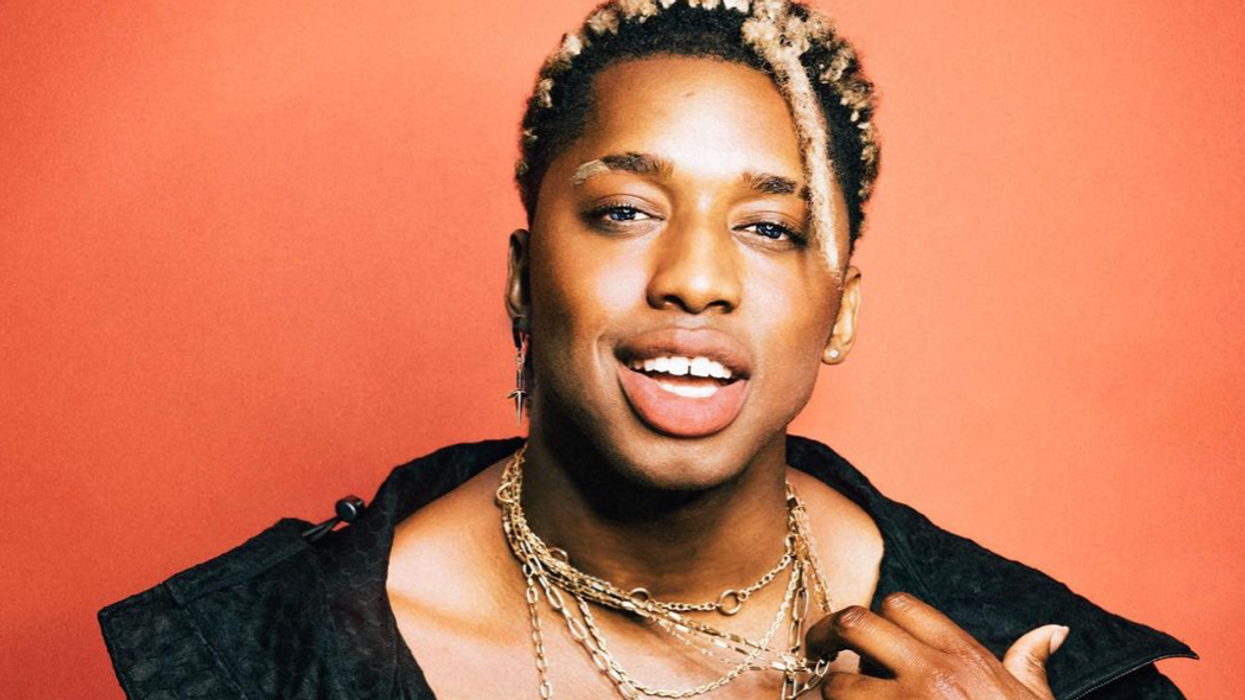 POP ARTIST Uché "Walter" Ndubizu, who goes by simply Uché on stage, is well known to American Idol fans, who watched him chew up the stage as a Top 10 competitor in 2019, with memorable, animated covers including an audacious interpretation of "Play that Funky Music White Boy." The Sugar Land native continues to ignite stages around Texas — and to light up social media, where he's racked up an even 100,000 followers on Instagram. He hit some interesting notes answering our 20 questions!
---
What accomplishment are you most proud of? I'm proud of that I graduated university while simultaneously keeping up with my music career. Also proud of making Top 10 on American Idol, too, right out of college.
Name three things on your bucket list. 1) French kiss someone in France. 2) Headline the Super Bowl Halftime Show. 3) Master manifesting.
When you were a child, what did you want to be when you grew up? A pop star.
If you weren't doing what you currently do for a living, what would you do? Probably be a therapist or serial entrepreneur.
Don't be modest: What's something you love about yourself? My lips, my huge personality, my ability to really connect with almost anyone.
What do you appreciate most in others? Authenticity. Like, be yourself, your whole self, and nothing but yourself.
What's something you can't go without for more than a day? God.
You have an unexpected day off in Houston. How do you spend it? Lying in bed, then going out.
Is there a new restaurant or bar in town you're loving? Yes, this new spot called Unicorn Disco is badass.
Finish this sentence: Skinny-dipping is… A team sport.
Name-drop time: Who's the most famous person you've ever met (and how did that happen)? Katy Perry, Lionel Richie, Luke Bryan. I was on a show with them. I'd say it went pretty well.
Tell us about your closet. Something new you love, and also something old? It's messy. I love my performance statement pieces and my gray sweatpants.

Your porn-star name is your favorite thing to cook plus your where you want to go on your next vacation. Go! I Don't Really Have Time To Cook Anymore Miami
Your alternate porn-star name — they have those, you know — is your favorite Houston restaurant plus the label on the undies you're wearing right now. Kau Ba None
What would you choose as your last meal? The entire McDonalds breakfast menu.
The dinner party question: Name three people, from now or any time in history, you'd invite as your perfect guests. Jesus, Rick James and Madonna.
Is there a charitable cause you support, and why that one? Black Lives Matter. Period.
What's something about you people would find surprising? I'm obsessed with God. People tend to think otherwise, but nah, I'm a little Jesus nerd.
Who would play you in the movie of your life? Me, 100 percent. Let's get this mf Oscar.
In five words or less, what's your advice for living a happy life? Prioritize positive self talk.
People + Places