A New 'Hair Salon' Opens Today at UH — and It's Not What You Think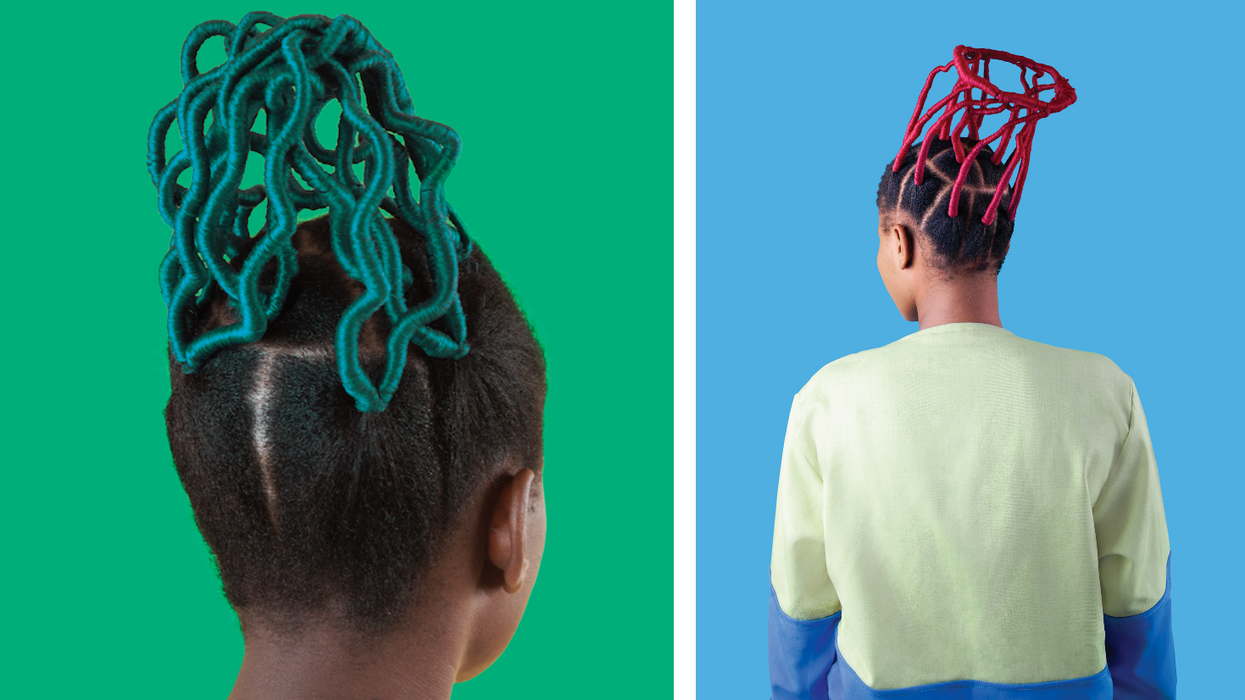 WHAT IS THE CONNECTION between Black hair and architecture? A new group exhibit titled Hair Salon, opening today UH, considers this question and provides some eye-opening answers in the form of art, design, and architectural works, all inspired by the material properties and cultural and social history of Black hair.
---
Sheryl Tucker de Vazquez, instructional associate professor at the Gerald D. Hines College of Architecture and Design and interim director of the interior architecture program, leads the exhibition's curatorial and artistic team. "Very little African material culture survived the Trans-Atlantic slave trade," says de Vazquez in a press release. "Black hair care practices are a vibrant, living inheritance throughout African diasporic cultures." In 2021, de Vazquez received a grant to study how computational methods can translate the formal, rules-based processes involved in Black hair care, including braiding, locking, and African threading, into ways to imagine and ultimately realize new architectural forms. "Because the Black hair strand grows straight up, it defies gravity, does not need support, and can naturally enclose and contain space," explains de Vazquez, whose artwork utilizes fabrics and metals to mirror Black hair's "stiffness and materiality."
The exhibit was inspired by California-based photographer Medina Dugger's Chroma series, which pays tribute to women's hairstyles in Nigeria and the work of Nigerian photographer J.D. 'Okhai Ojeikere. De Vazquez views the shapes of the dramatic, towering hairstyles captured by Dugger not just as symbols of pride in and affirmation of one's culture, but as models for new ways to shape the spaces in which all of us live and work. In addition to Dugger's photos, Hair Salon features works by Marcella del Signore, Tatiana Teixeira, William D. Williams, Felecia Davis, and Dijana Handonović, assistant professor of interior architecture at UH, mixed-media artist Francois Beaurain, and Houston artist and professor of art at Lone Star College Rabéa Ballin.
Hair Salon is on view at the Gerald D. Hines College of Architecture and Design through February.
Art + Entertainment