Mardi Gras in May?! Why Not — University Gala Goes All Out, Raises $1.65 Mil
Giselle Dodge and Gwen Juarez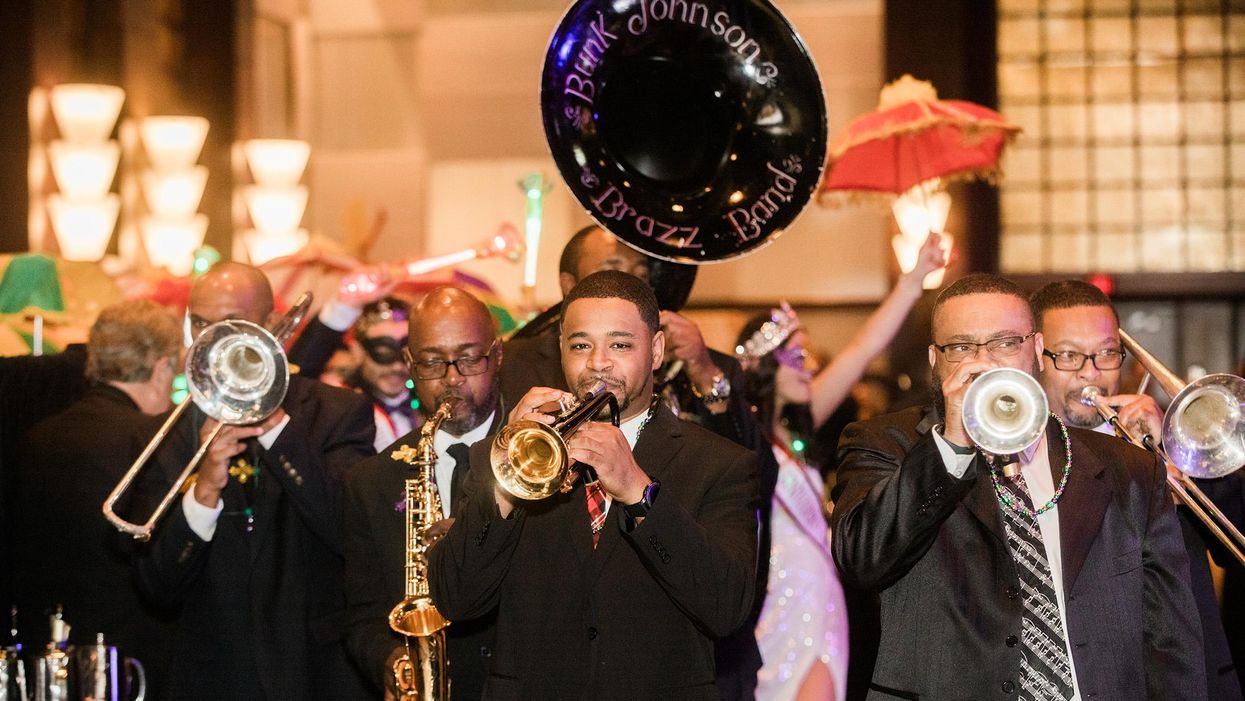 THE PACE OF vaccinations in February couldn't quite make Mardi Gras feel "normal" this year, but that didn't stop the University of St. Thomas from throwing its popular annual bash — in May!
---
UST's 71st Mardi Gras Gala took place at the Hilton Americas ballroom, where more than 600 guests — decked out in beads, boas and jewel tones galore — gathered, ready for in-person mixing and mingling! The evening not only honored UST life director David E. Harvey, Jr. for his commitment to the school and its students, it also crowned two students as the Mardi Gras king and queen, Youssef Ahmed and Margaret Gaston, who live out the university's values of goodness, discipline and knowledge.
Dinner was, naturally, creative Cajun fare a la crawfish bisque en croute, blackened free-range chicken with black-truffle bordelaise, remoulade-topped crab beignets, and garlic-roasted Gulf prawns with thyme beurre-blanc.
The night featured live music from the Bunk Johnson Brazz Band, who led party-goers in a second-line-style celebration following dinner — with a tux-clad UST mascot Lenny the Lion bringing up the rear. And Motown-style vocal quartet The Four Tops kept everyone on their feet, inspiring guests with their synchronized dances and big-band sound.
Thanks in part to an exciting live auction — featuring items like a private quail hunt on the Cullen ranch and a poker night at the Basilian Father's residence — the gala raised a whopping $1.65 million. The proceeds will benefit UST's scholarship fund, per usual, and this year will also go to CeltCare, an emergency fund newly put in place to assist those experiencing pandemic-related hardships.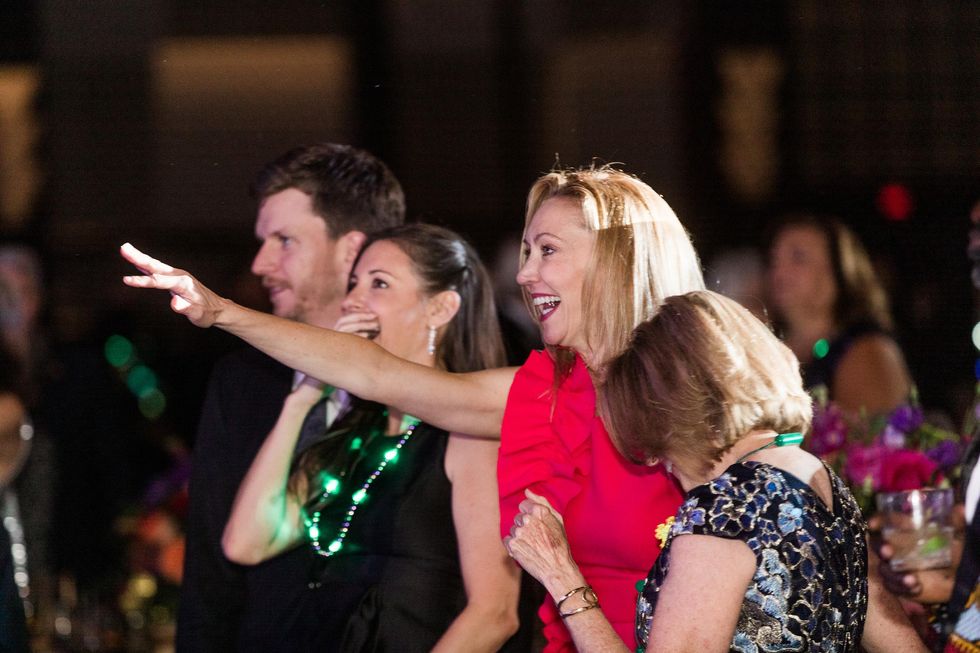 Danny McCormack, Jessy Deardurff, Kaitlyn Scheurich Karen Wilkinson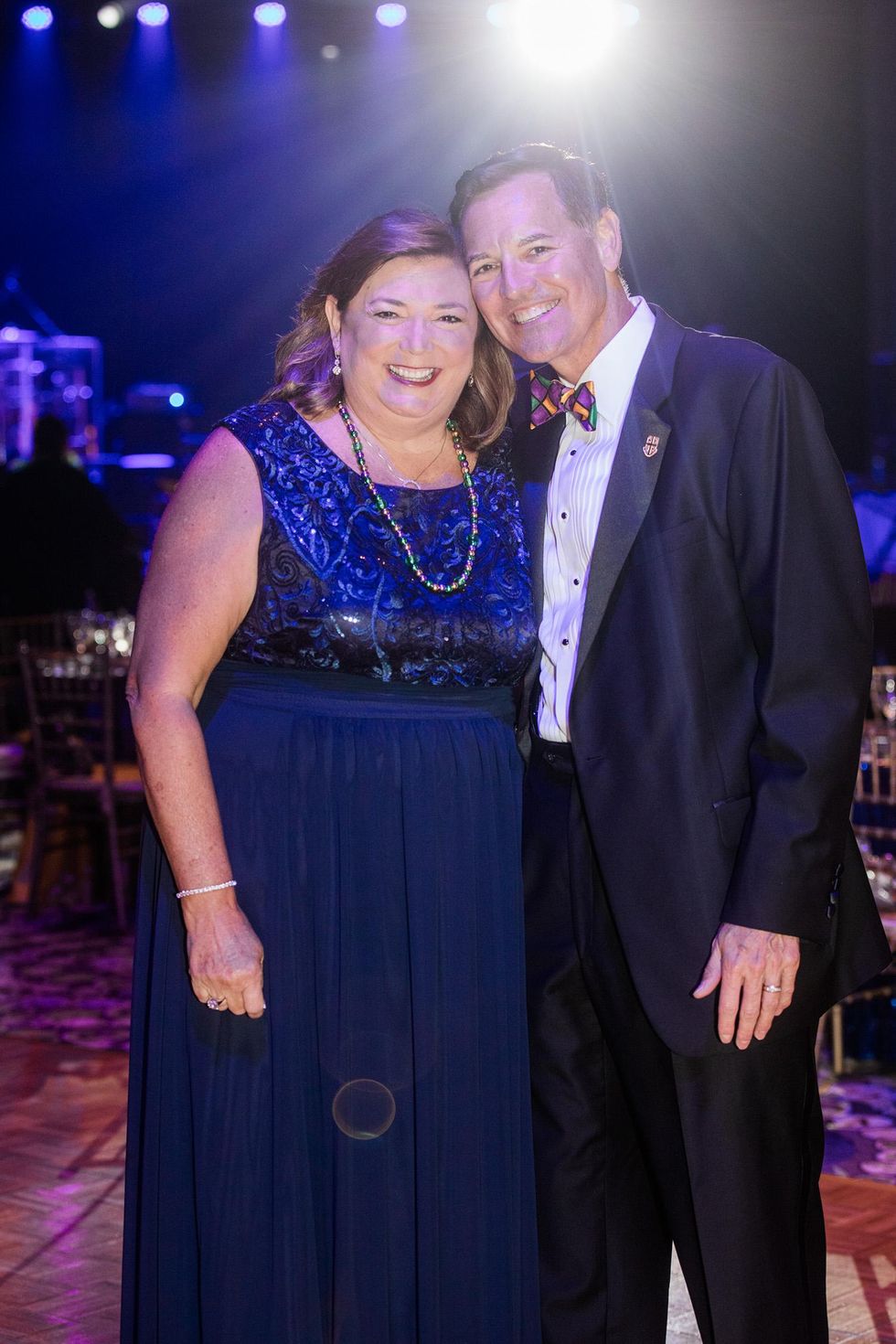 Richard & Melynda Ludwick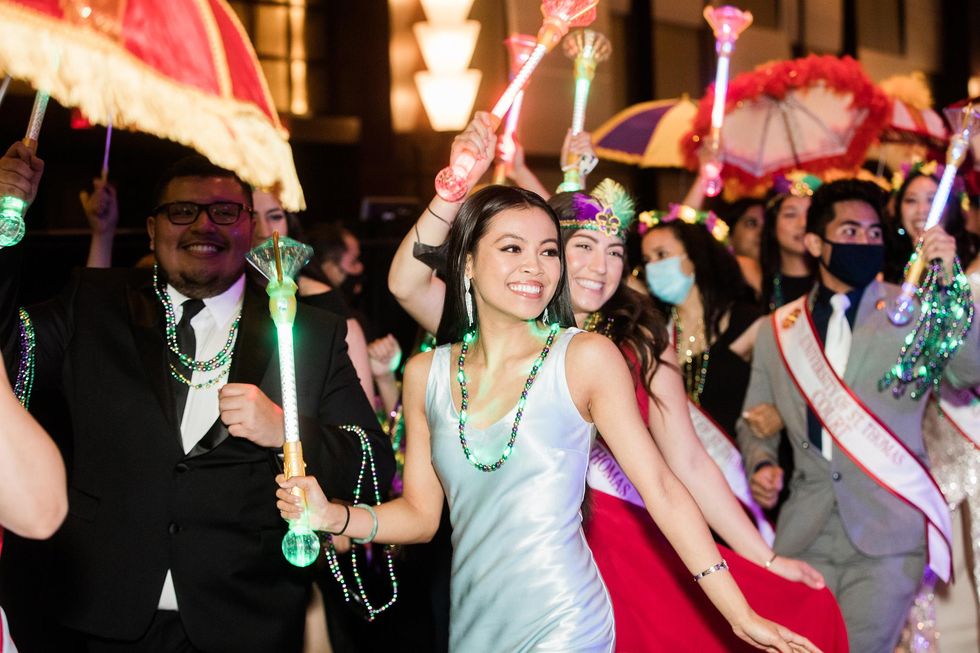 Natasha Nguyenphat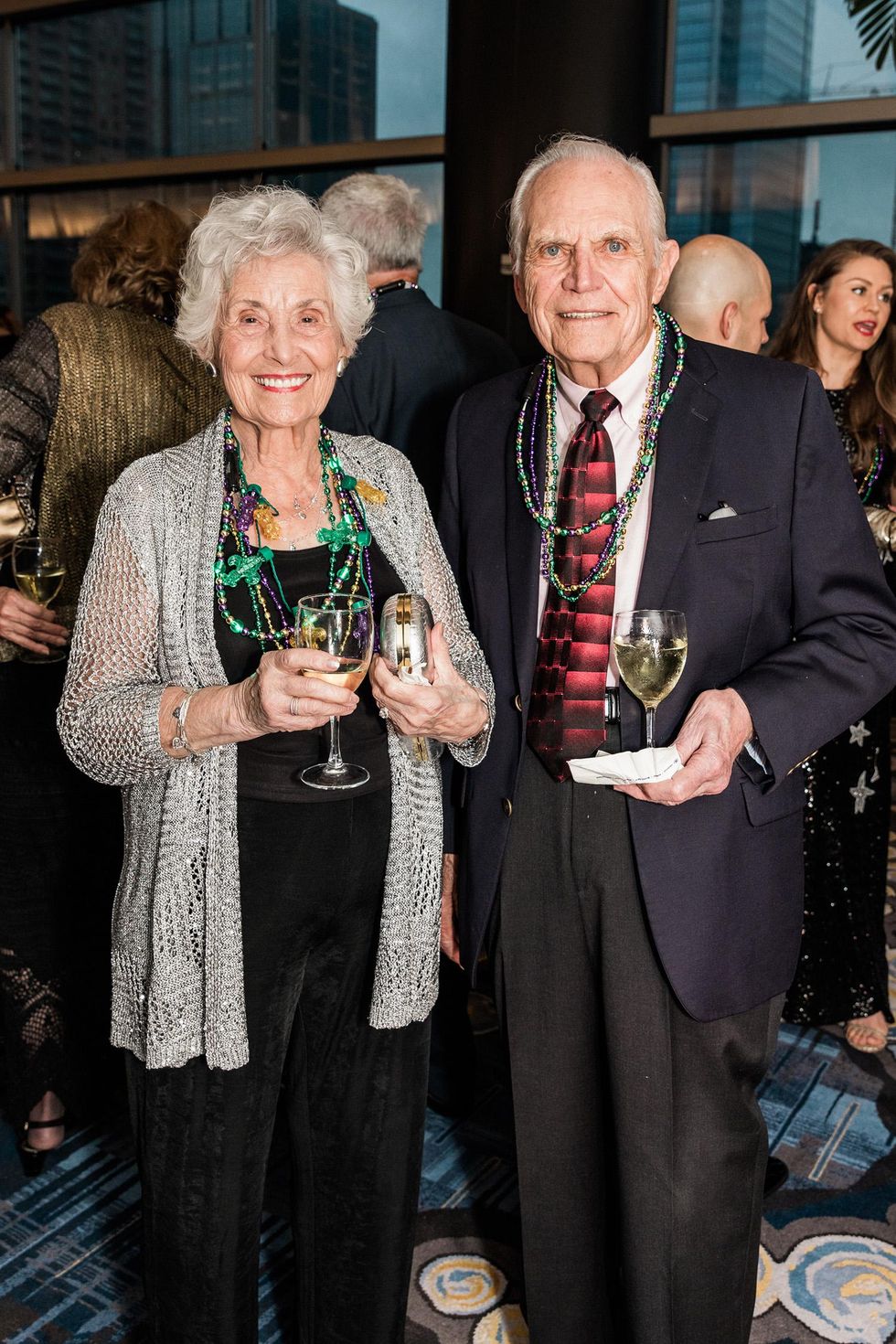 Bob & Gayle Longmire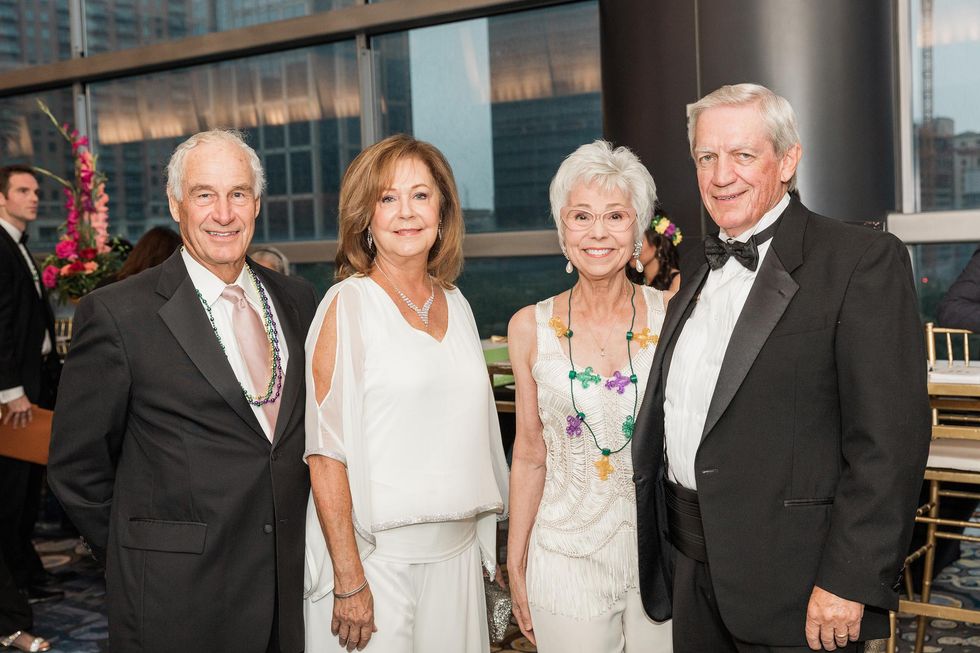 Jerry & Janice Swonke, Judith Raines, Dave Kem
Juan Bravo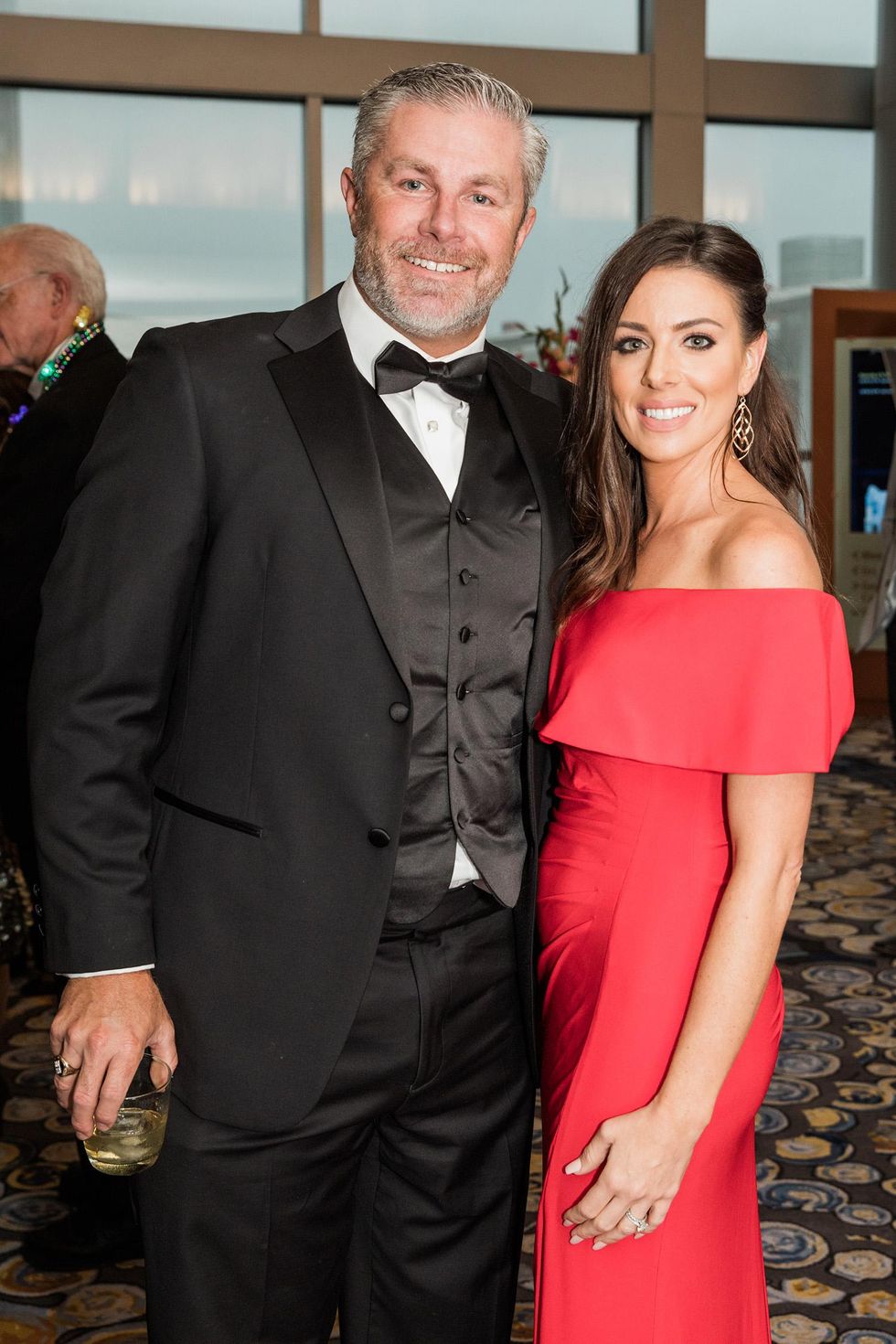 Joe & Kriste Aulbert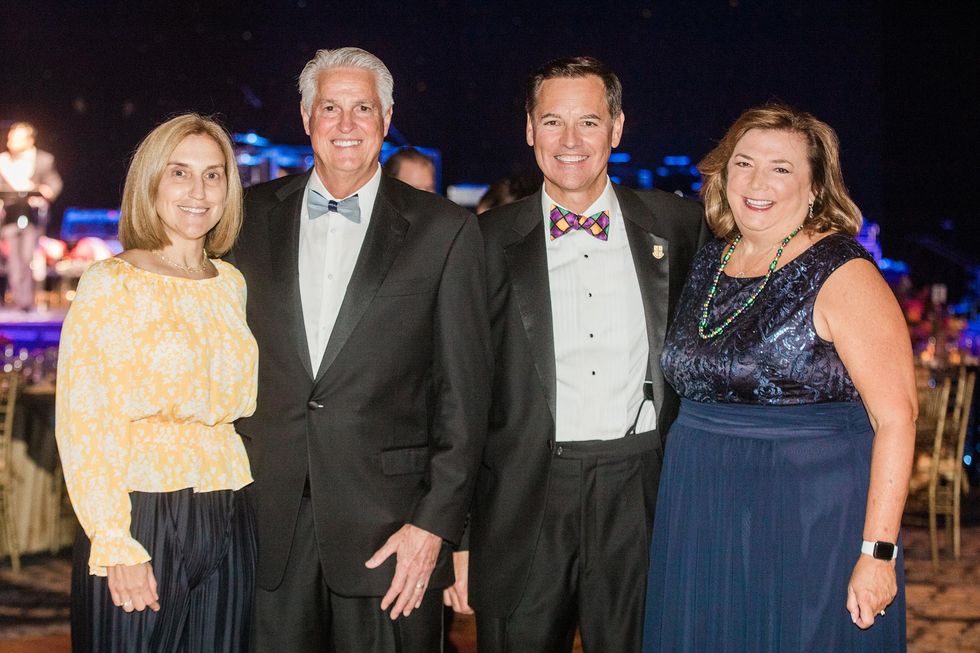 Mikki Hebl,David Harvey,Dr. Richard Ludwick, Melynda Ludwick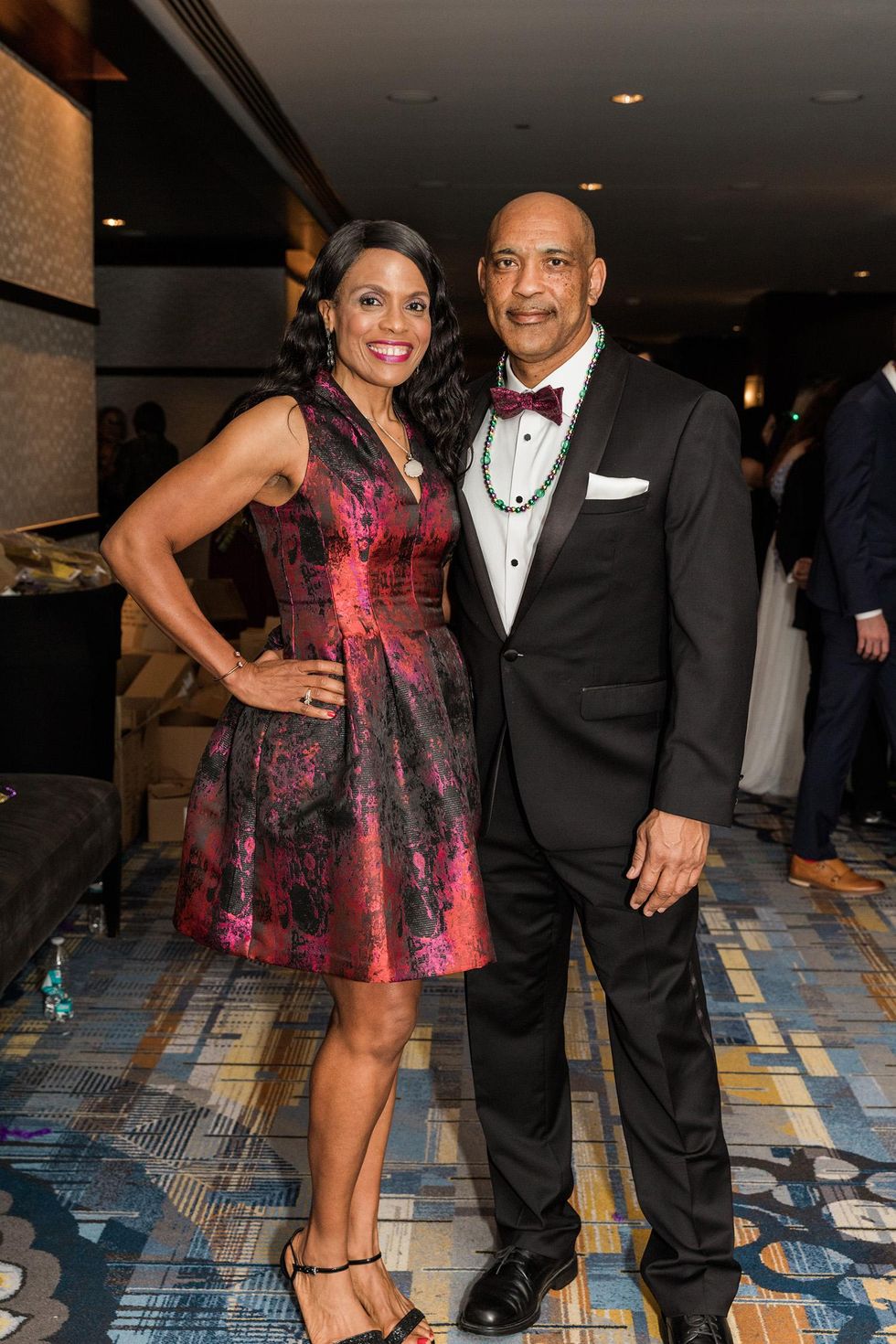 Rey and Montrice Wilson
Parties