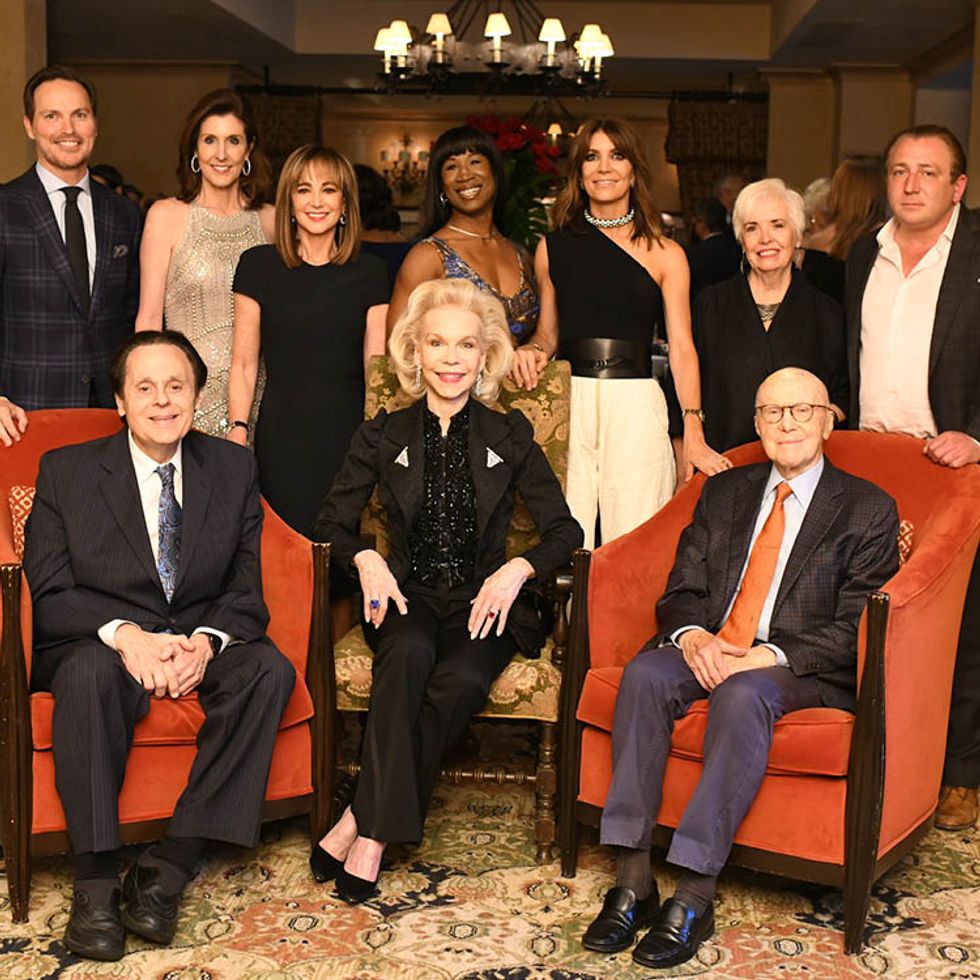 Houston CityBook and presenting sponsor BBVA Compass hosted an intimate cocktail party to honor the inaugural class of Leaders & Legends, as seen in a dynamic portrait portfolio, shot by Steve Visneau, in the April issue. More than 100 of the city's movers and shakers packed the poolside, atrium-like "salon" of the Hotel Granduca — in the very space where the 14 Leaders & Legends were photographed. In the middle of the room, a gourmet spread greeted guests — the caviar was to-die-for — who mixed and mingled over cocktails and heavy pours of vino and sparkling rosé. Nearby, teen prodigies of the Virtousi of Houston chamber orchestra performed.
---
After grabbing some passed bites like the sweet miniature waffle cones filled with savory ahi tuna, guests took their posts at cocktail tables and CityBook's Executive Publisher Lisa Holthouse took to the mic. She praised each honoree for his or her contributions to their respective disciplines, and presented them with a special gift, courtesy of Events. Leaders & Legends in attendance included iconic prima ballerina Lauren Anderson; Houston Ballet principal Conor Walsh; commercial developer Jonathan Brinsden of Midway Companies; businesswomen and wellness execs Janet Gurwitch and Tiffany Masterson; developer and visionary Gerald Hines; UH Hines College of Architecture dean Patricia Oliver; restaurateurs Ben Berg and Tony Vallone; philanthropist Phoebe Tudor; and the ever-iconic Lynn Wyatt, Houston CityBook's April covergirl.
CultureMap and Lamborghini Houston were also among the hosts and sponsors of the photographic portfolio and party.
Party People