A Night's Tale
Houston's pub-and-club scene has a red-hot summer of music, mixology and more on tap. Here's where the cool kids will be picking up and getting down.
Bar None
The undisputed king of cocktails, Bobby Heugel once again earns his crown. He and Peter Jahnke have opened Tongue-Cut Sparrow. The intimate second- lounge, inspired by the duo's travels across Asia, is accessible via an entrance in back of Heugel's Pastry War bar on Main, and ofers 20 cocktails served in frozen glassware. Accommodating just 25 people, the space is focused on high-end hospitality, a la hot towels upon arrival and gratis bar snacks. And any day now, Heugel and Oxheart's Justin Yu open their highly anticipated Better Luck Tomorrow in the Heights, with décor inspired by the Menil's colorful Dan Flavin light installation.
---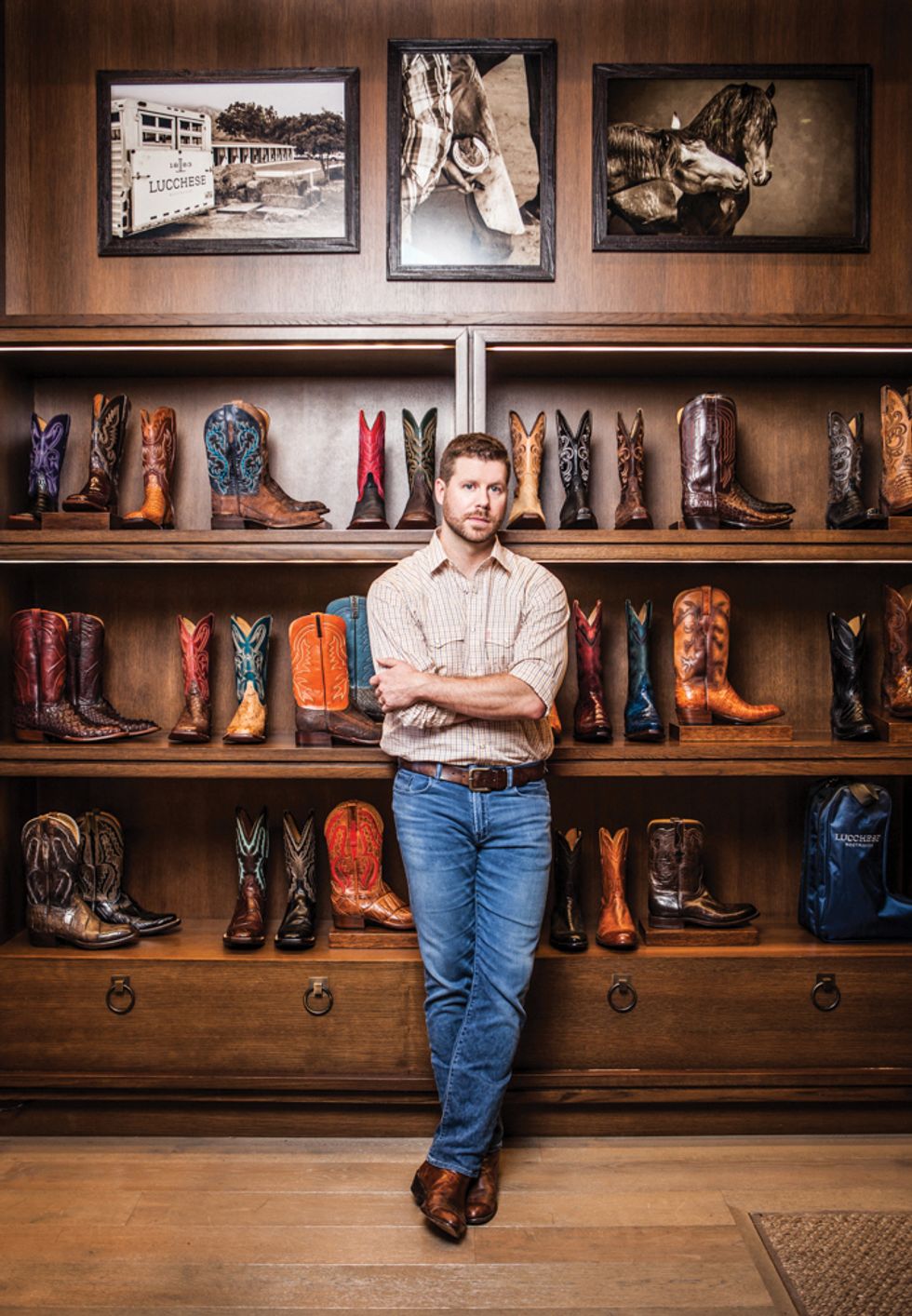 Honky-Tonk 2.0
Master sommelier David Keck is actually a beer guy. At least that's what the former wine director of Camerata at Paulie's is bringing to the table with Goodnight Charlie's, a honky-tonk a la Gruene Hall and Crider's Rodeo dance halls opening in Montrose later this year. Along with his biz partner Peter McCarthy, Keck, who spent weekends of his youth square dancing in Vermont, will focus on beer and simple cocktails — no cocktail shakers or liquid nitrogen here, folks. Table service will be unpretentious, as will be the barn-like exterior and the décor, designed by Gin Braverman. Find live music on weekends, and a jukebox stocked with plenty of Texas country, bluegrass and Americana seven days a week. (And in case you're wondering, yes, there will be wine on the menu.)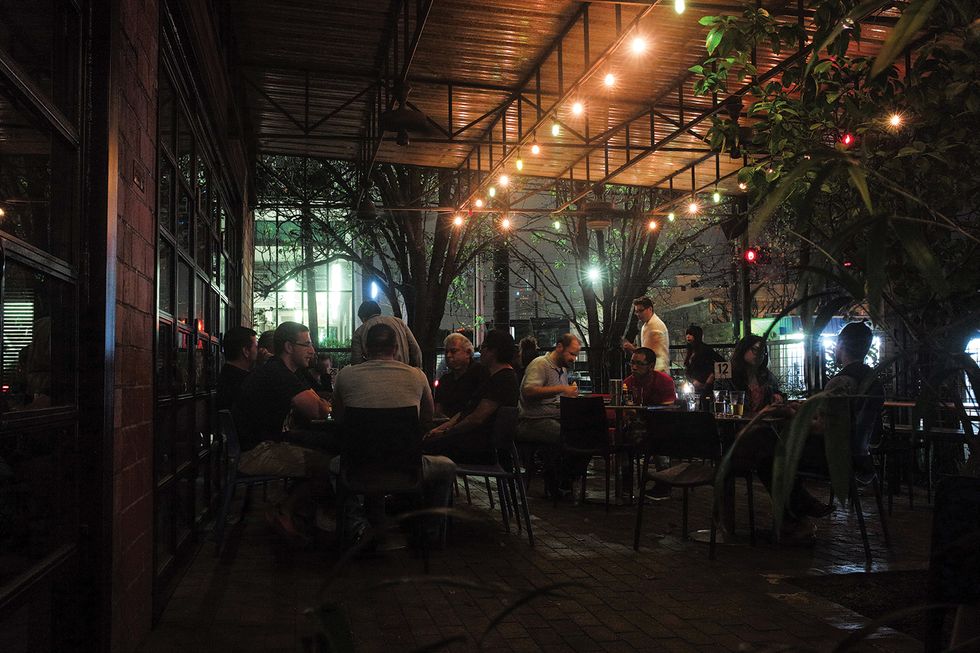 Montrose Mainstay
Brasil owner Dan Fergus says when he opened his coffee shop and restaurant on the corner of Westheimer and Dunlavy 25 years ago, "It was before Starbucks. There wasn't anything quite like it at the time." And while the Westheimer Curve has blossomed with cute cafés and top-tier restaurants, Brasil (2604 Dunlavy St., 713.528.1993) — with its two patios, open dining room and rotating displays of art — is still something of a unique Montrose institution.
As Fergus and his team put the finishing touches on a week-long 25-year anniversary celebration — live music, nonproft partners — to take place this month, they're also revamping the menu and décor. Fergus is bringing in new furniture, updating the landscaping and extending the bar in the front room. And with the receipt of its liquor license, Brasil soon unveils an all-new cocktail menu. "We'll keep the drinks in character with what we've done in terms of our food," says Fergus, who notes that the food, too, is changing. At a bi-weekly "test kitchen" on Wednesday nights, customers can try possible new menu items, such as eight diferent kinds of pizza.
"It's always been a very personal project for me," says Fergus of the café. "I still do the lower arrangements."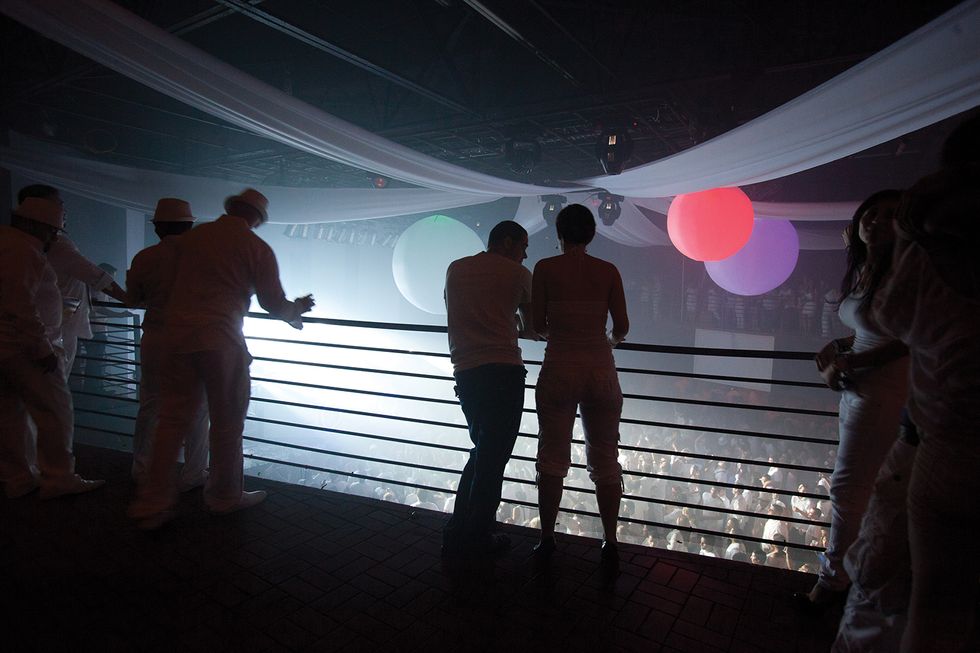 Fresh Spin
The DJ scene has reached new decibels. While longtime staple venues like Stereo Live are still bringing in top international acts, particularly in the EDM genre, there are some can't-miss DJ nights highlighting local talent at other venues around town.
On the second Saturday of every month, Electro Bounce — put on by DJ duo Soul Control, which spins high-energy remixes of electro-soul, funk and reggae music — takes over the Foundation Room at House of Blues. Meanwhile, Josh Dupont and James Reed, the organizers of Kinda Super Disco, host their disco nights at venues like The Secret Group and Boondocks, welcoming global acts like Lane 8 and Nora En Pure.
At the all-female DJ night at Arlo's Ballroom in EaDo, which takes place on the third Saturday of every month, expect sets curated by The Tontons' Alsi Omar and The Wild Moccasins' Zahira Gutierrez.
And Reverberation — including a host of local DJs — packs the dance  at places like Double Trouble and Grand Prize Bar with their vinyl-record dance parties, featuring retro-funk tunes from the '50s and '60s.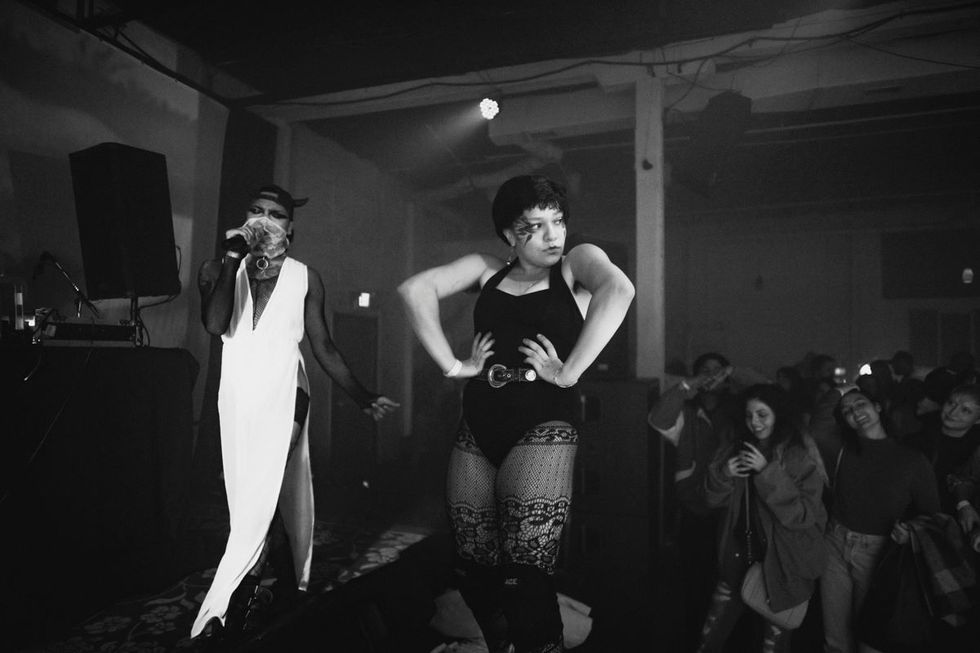 Wild Stylez
Party promoter Nathan Kennard, 23, aka Mystic Stylez, throws gritty underground parties in hip venues like The Safehouse in EaDo. They're the type of parties one would expect in hip 'hoods in Los Angeles and New York, but it seems they're just as at home here in H-Town.
The parties often feature an eclectic mix of local talent like DJs Josiah Gabriel and Wrestlers, as well as far-away talent like Miami rapper Robb Bank$. Performance art is also a key focus of many of his events, which often include appearances by San Antonio-based art collective House of Kenzo, a group of DJs and artists who are pioneers in the vogue dancing community — the style of exaggerated dancing developed in the '80s and popularized by Madonna's hit single "Vogue."
The next Mystic Styles party is going down on June 21 at Walter's Downtown and will feature L.A.'s Mndsgn and local hip-hop and jazz fusion artist Jawwaad, among others.
Join the Club
Opening in a 15,000-square-foot former Christian Science church Downtown just before the Super Bowl rush, Spire Nightclub (1720 Main St.) — named for the geometric gold spire that sits atop the building — m
ade an instant impression on Houston's club scene. Lasers bounce off architectural ele
ments like an altar, and DJs
like Dillon Francis, who plays Spire May 18, draw crowds.
Spire's two-year-old sister club Clé (2301 Main St.) is still hot, and is getting ready to make a splash this summer with the return of its Sunday pool parties. Catch acts like Lost Frequencies (May 28) and Matoma (June 11).
And next door to Clé is still-new Rose Gold Cocktail Den, taking the place of high-end Asian restaurant Tarakaan. Have a seat on a tufted leather sofa and take in the disco-funk soundtrack and copper-tinged lighting and décor while sipping a cocktail from a rose gold mug.
Dive In!
A handful of new dive bars — and one old fave — are pouring it on this summer.
On the east side of town, Brad Moore of Grand Prize and Big Star Bar has opened Lil' Danny Speedo's Go Fly a Kite Lounge(823 Dumble St.) in the space formerly home to Invasion Ice House. There's a pinball machine, pool table — and boozy frozen shandies that customers can sip on the large outdoor patio.
Nearby, gritty and tiki-inspired Voodoo Queen (322 Milby St.), which was damaged by a fire last fall, is set to reopen soon. If pina coladas aren't your thing, consider trying the Broke Hipster, which is a Schlitz tall boy and a shot of whiskey.
And Love Buzz (412 Westheimer Rd.), which quietly opened near Dolce Vita last year, with '90s video games and Skee Ball, might have the best deal of all: a free slice of pizza with every drink purchase after 9pm.
Summer of Pop!
The past couple years of construction led to the demise of two restaurants in the bungalow at 2300 Westheimer. But former Brasserie 19 manager Shawn Vierene, who plans to open French-influenced restaurant A'Bouzy in that space later this year, knows a thing or two about creating a lasting hot spot. The place will be wine- and Champagne-focused, with a menu of small plates — not a surprising combo, given B19's reputation as a Sunday Funday go-to.
Art+Culture