Get a 'Clue!' Beloved Comedy Whodunit Based on a Movie Based on a Game to Open at Alley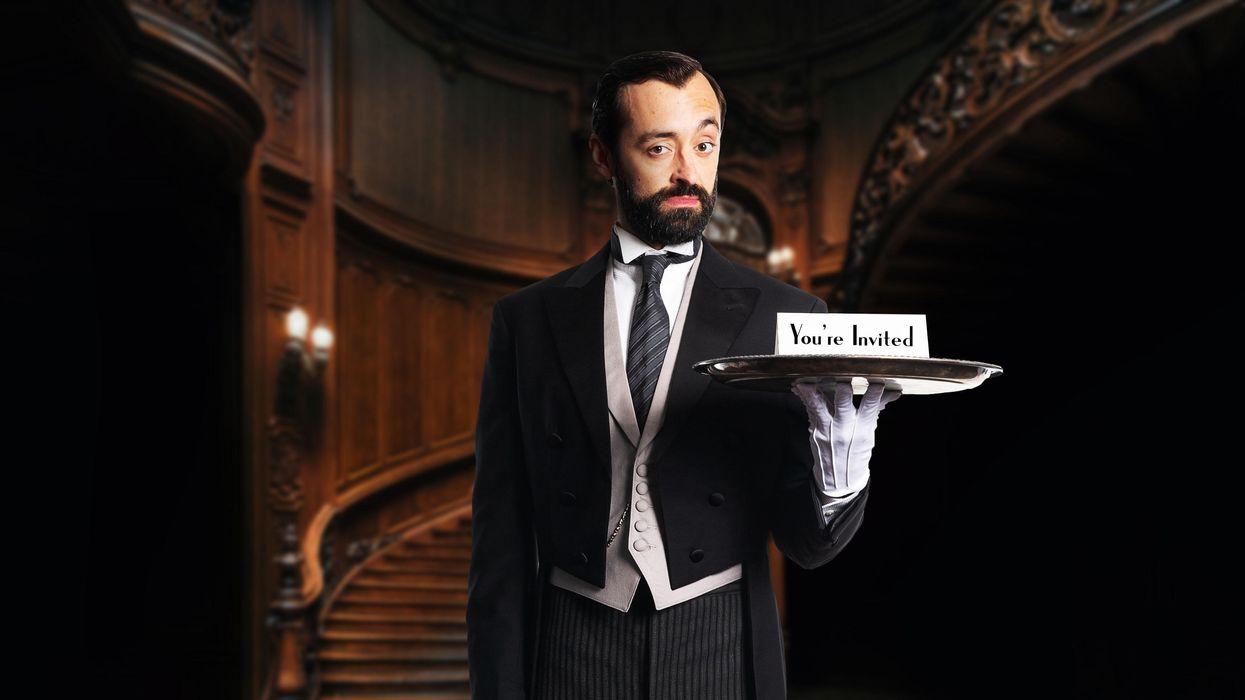 BEGINNING JULY 22, the Alley Theatre will kick off its 2022-2023 season with its Summer Chills series and the comedic ensemble whodunit Clue. It's based on '80s cult classic film Clue, which was based on the board game. Familiar characters, including Wadsworth the butler, played with a conspiratorial edge by Alley Resident Acting Company member Dylan Godwin, will hit the stage. It's the perfect antidote to our current hellish weather, and rest assured, you don't need to know anything about the film or the game to enjoy the production, which runs through Aug. 22 in the Alley's Hubbard Theatre.
---
Godwin, 38, who grew up in the "teeny tiny" northeast Texas town of Athens, didn't play Clue as a kid. (His family bonded by playing Trivial Pursuit.) But the film adaptation and cast, including comedic masters Martin Mull, Madeline Khan and Tim Curry as Wadsworth, made a strong impression on him when he first saw it in college.
"I think a lot of artists are drawn to that film," says Godwin who has been with the Alley Theatre for 13 years and speaks highly of the inherently theatrical nature of Clue. "You get this sense the actors are all just playing with each other and having a good time. I think the movie captures the free-floating ephemeral quality of theater. It's filled with a joy and spontaneity people love to watch."
But fast-paced, madcap comedy is serious business, and to prepare for the theatrical version of Clue, Godwin and his co-conspirators, including Todd Waite as the soup -lurping rando Professor Plum, David Rainey as the imperious Colonel Mustard, and Melissa Pritchett as the bustier-busting maid Yvette, spent countless hours rehearsing together offstage, in a studio, digging deeply into the "interior" of the characters and the story, before giving a series of preview performances. That's when the ensemble's comedic timing and delivery may change ever so slightly, and the play enjoys what Godwin describes as "a second life."
"Depending on how the audience reacts, we may calibrate our performances," says Godwin. "You have your scene partner onstage, but your other scene partner is often your audience."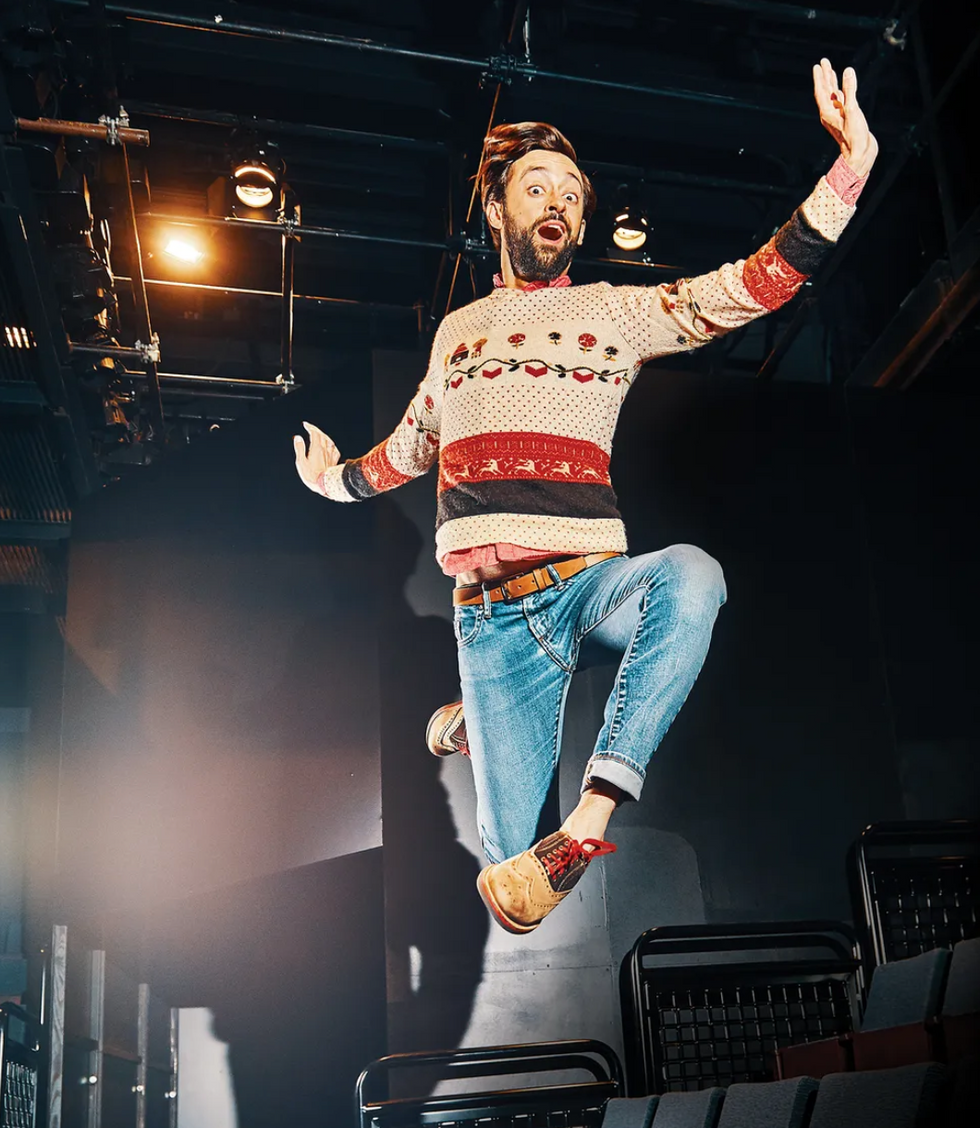 Godwin was photographed by 'CityBook' in 2019 when he appeared in the Alley's Christmas play, 'Fully Committed.' (Photo by Fulton Davenport)
It's been two years since the Alley presented Summer Chills and for Godwin, who found himself offstage for two years during the Covid-19 pandemic, returning to the theater has been emotional. "You think, 'Am I going to remember how to do this?'" says Godwin of his first post-pandemic performances. "Is the audience who has been through so much in the past 18 months going to be able to receive this in the same way they did before?" Fortunately, as the Alley slowly rebuilds its subscription base, "the feeling, love and gratitude of being back" has only continued to grow.
"People still need this," says Godwin of the ephemeral nature of his craft. "We need this. There's still something great about doing this."
Art + Entertainment