Alley's New Season Boasts a Housemade Broadway Hit, a World Premiere Based on Ella Fitzgerald, and More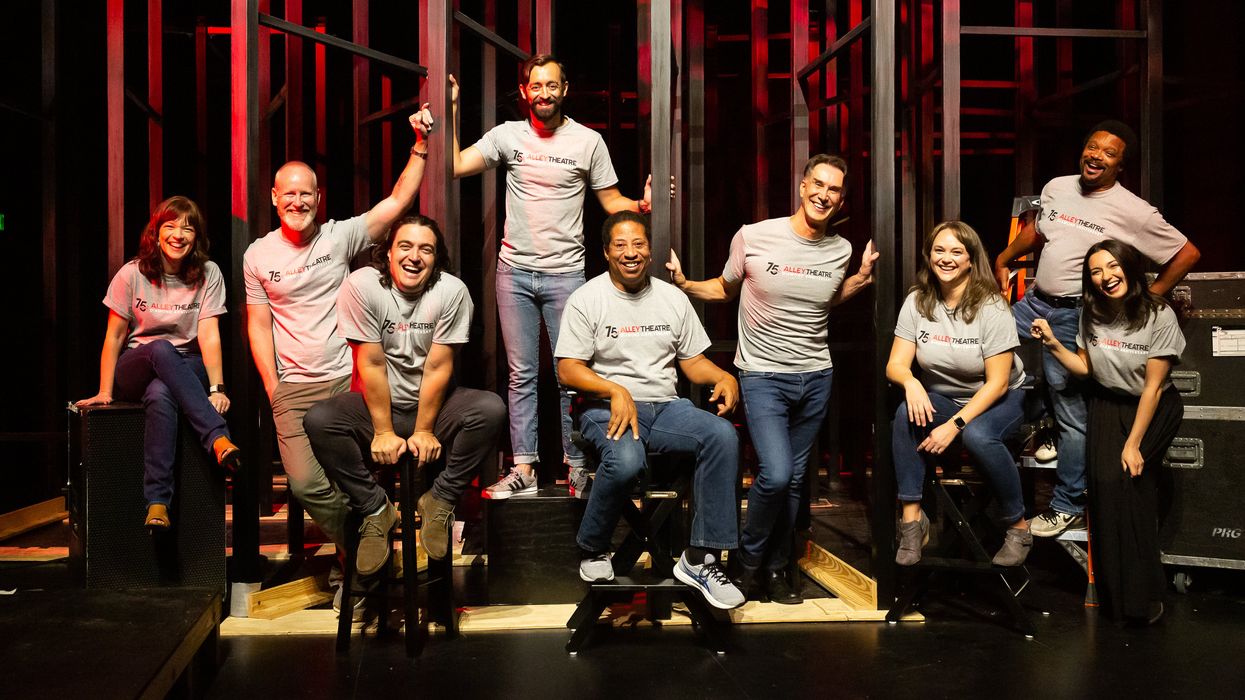 OKAY, THAT COUCH is comfy, and streaming is convenient, but nothing compares to the experience of live, in-the-flesh theater, especially as it is staged and performed at Houston's Alley Theatre and its resident company of supremely talented actors.
---
For Alley Theatre Artistic Director Rob Melrose, who just announced the Alley's 2023-24 season, there's never been a better time for folks to take a collective break from the screen and get out of the house. "We are missing out on the human interactions that you only get in a theatre with other people," says Melrose. "Our 2023-24 is designed to welcome people to the theatre."
With that in mind, the Alley kicks off its 77th season on July 21 with the world premiere of Agatha Christie's The Murder of Roger Ackroyd, adapted for the stage and directed by Mark Shanahan, featuring members of Alley's resident company and special guest David Sinaiko as the refined, though somewhat obsessive-compulsive Belgian detective, Hercule Poirot.
Sept. 22 begins the run of José Cruz González's American Mariachi, which tells the story of two girls growing up in the 1970s who aspire to form a mariachi band and features plenty of live mariachi music.
Little Comedies, a collection of five one-act comedies by Anton Chekov directed by Tony® Award-winning playwright and legendary director Richard Nelson, runs Oct. 6-29. And come November, it's the return of the audience-favorite, A Christmas Carol, a Victorian-styled production with plenty of special effects and David Rainey reprising his role as Scrooge.
The year 2024 begins with Sharr White's Pictures From Home, an intimate family portrait that was part of the 2020 Alley All New Festival and is currently a hit running on Broadway.
On Feb. 23, 2024, the Alley's resident company gets to show off its formidable ensemble and comedic acting chops in Larry Shue's The Nerd. The World Is Not Silent, written by Don X. Nguyen and directed by Marya Mazor, has its world premiere on March 22, 2024. The play tells the moving story of a son trying to reestablish a relationship with his father who has suffered a hearing loss. On April 12, 2024, the company brings Charlotte Brontë's groundbreaking novel Jane Eyre to life with a stage adaptation by Elizabeth Williamson. Melissa Molano takes on the role of one of Brontë's most enduring characters.
Finally, Thornton Wilder's unfinished, full-length play The Emporium has its world premiere at the Alley on May 10, and the season closes with the world premiere of Ella, a musical by Anna Deavere Smith celebrating the life, legacy, and songs of jazz singer Ella Fitzgerald. "To say Ella had humble beginnings is a profound understatement," says Smith. "She sang America through some of its most discordant times. She was America's love song. She was an American miracle." Ella runs May 31-June 23, 2024.
Art + Entertainment