Glam 75th-Anny Alley Theatre Ball Channels Rainbow Room, Raises Nearly $2 Mil!
Priscilla Dickson & Jacob Powers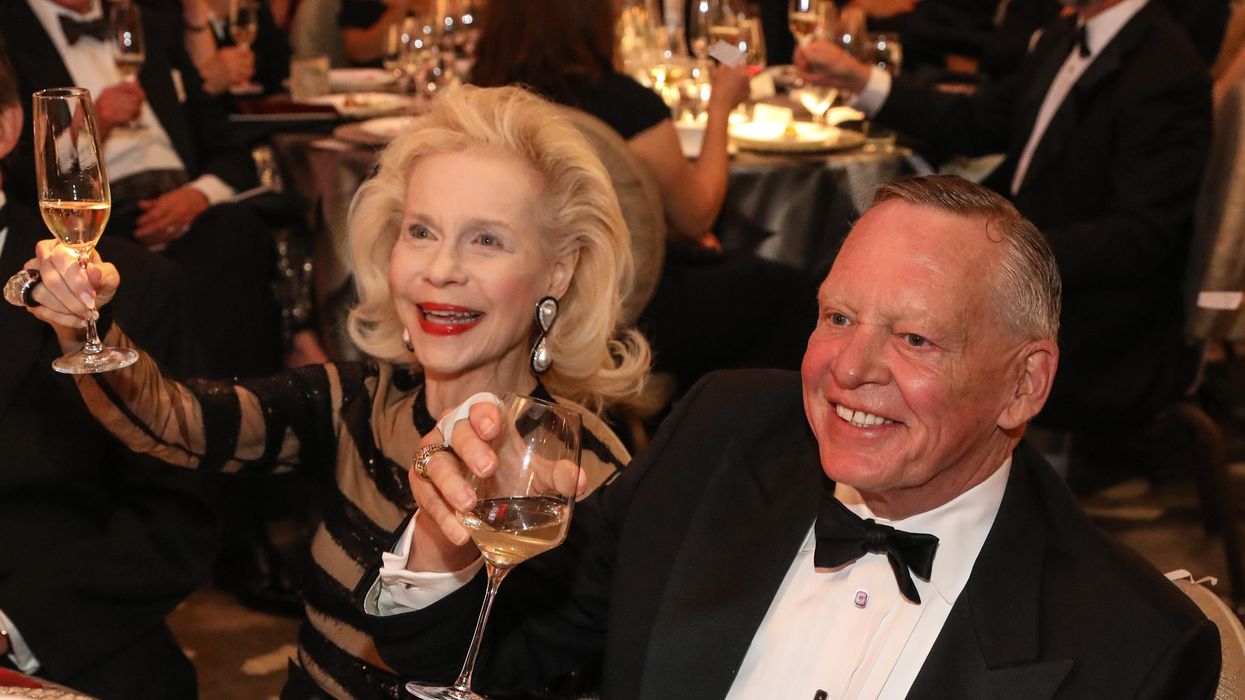 IT WAS A party worthy of the auspicious milestone it marked. The Alley Theatre's 75th Anniversary Ball, themed "An Evening at the Starlight Room," drew some 650 guests to The Post Oak Hotel and raised a record haul of $1.9 million.
---
Inspired by elegant supper clubs and New York's Rainbow Room, the décor for the gala was downright showstopping, with mirrored bars, black-sequined linens, and a sea of cala lilies dripping off large earns on almost every table. "The Events Company pulled out all the stops," noted a rep for the event's organizers, "and had guests gasping."
There were also, as the festivities transitioned from heartfelt acknowledgments and accolades to a raucous, everyone-on-the-floor dance party, confetti cannons. At some points, the large dance floor was too big to contain the exuberant crowd, which spilled over in the banquet space with guest dancing between the dining tables!
Following passed hors d'oeuvres like lobster salad, the dinner menu included a grilled Caesar salad with Parmesan shavings and surf-and-turf entree of beef tenderloin and crab cakes with black truffle potato puree and roasted vegetable ragout. For dessert: white chocolate Bavarian cream cake with cookies emblazoned with the Alley's anniversary logo — just as the crowded dance floor was.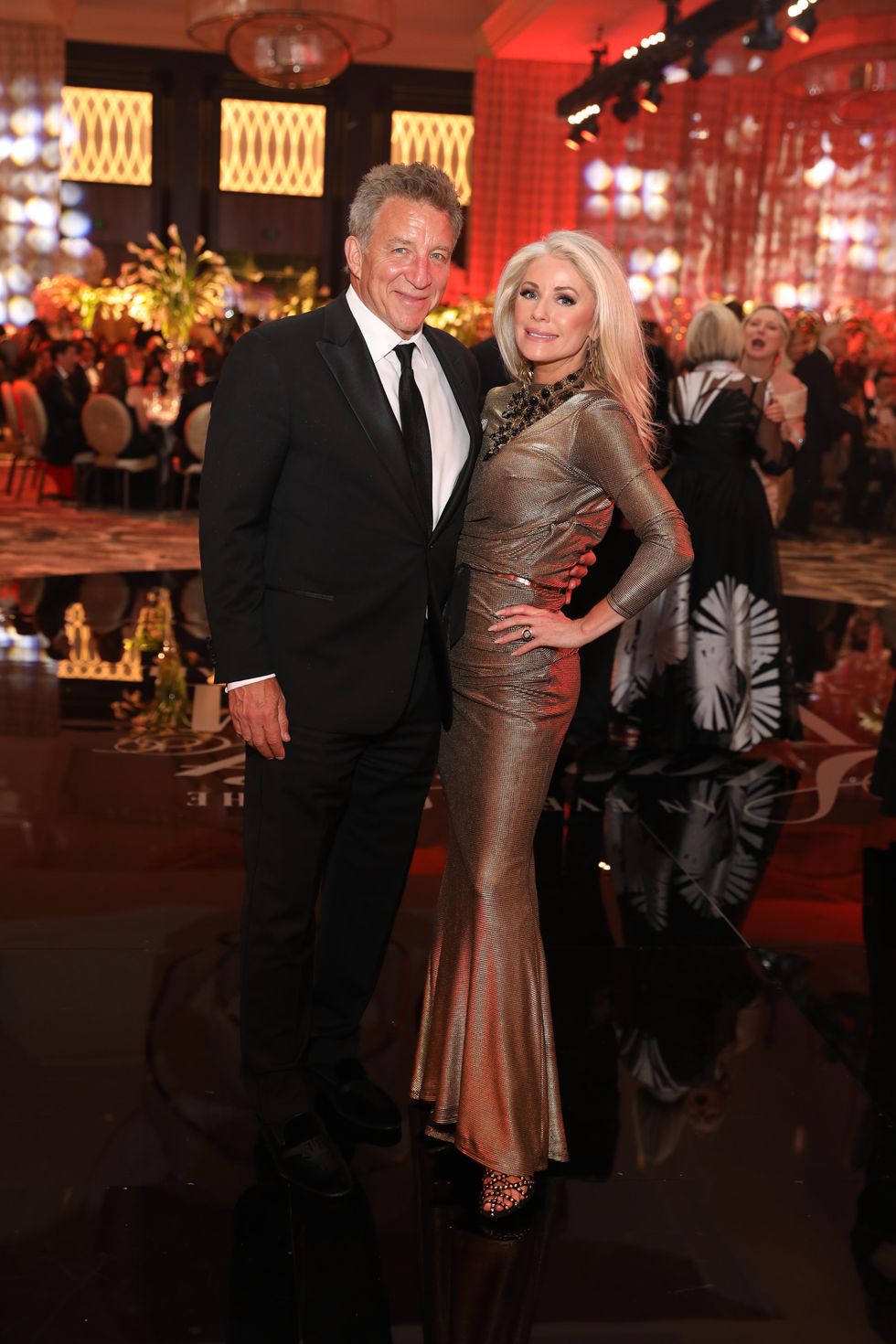 Steve Wyatt and Joyce Echols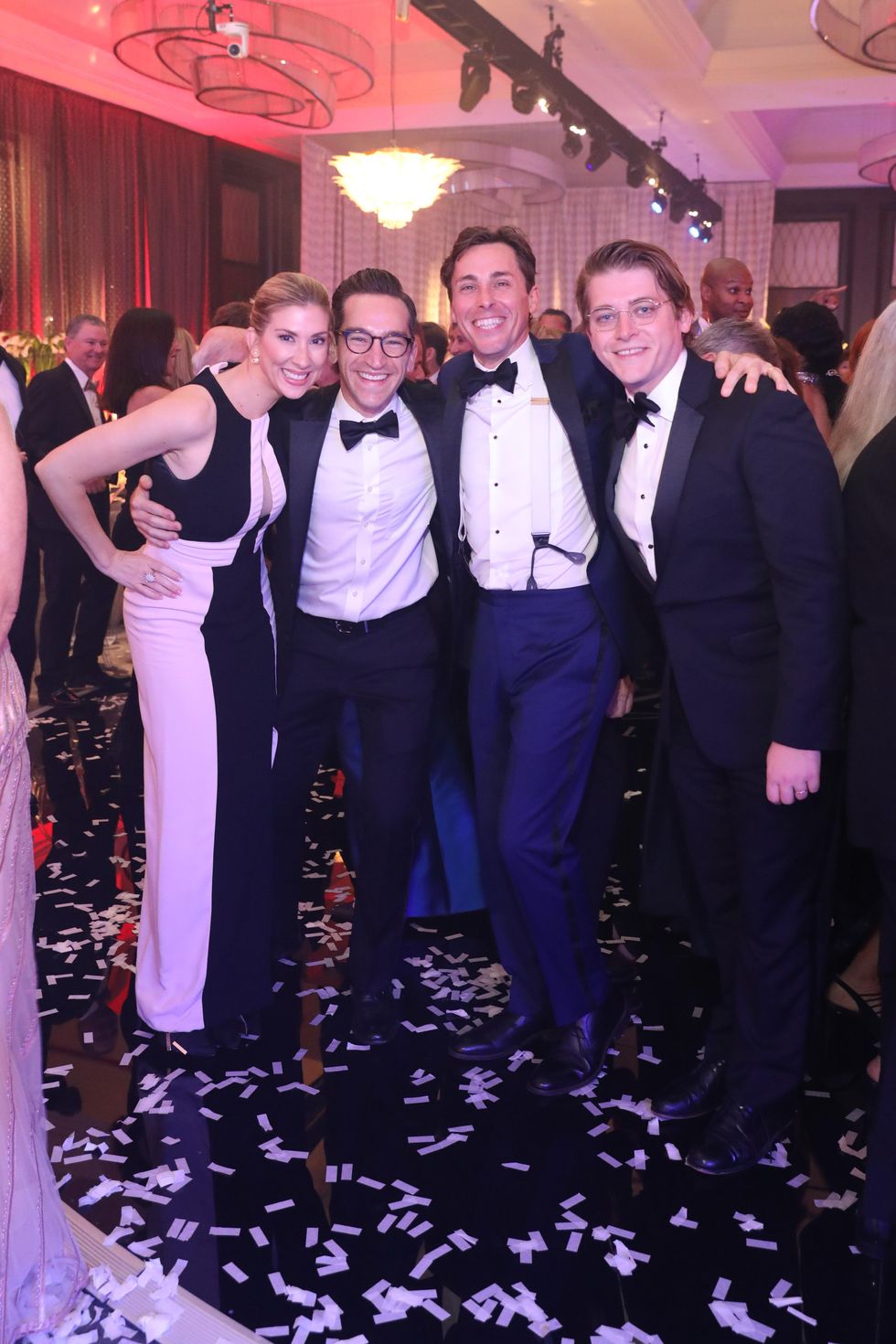 Jennifer and Brandon Kahn, Brandon Weinbrenner and Mitchel Greco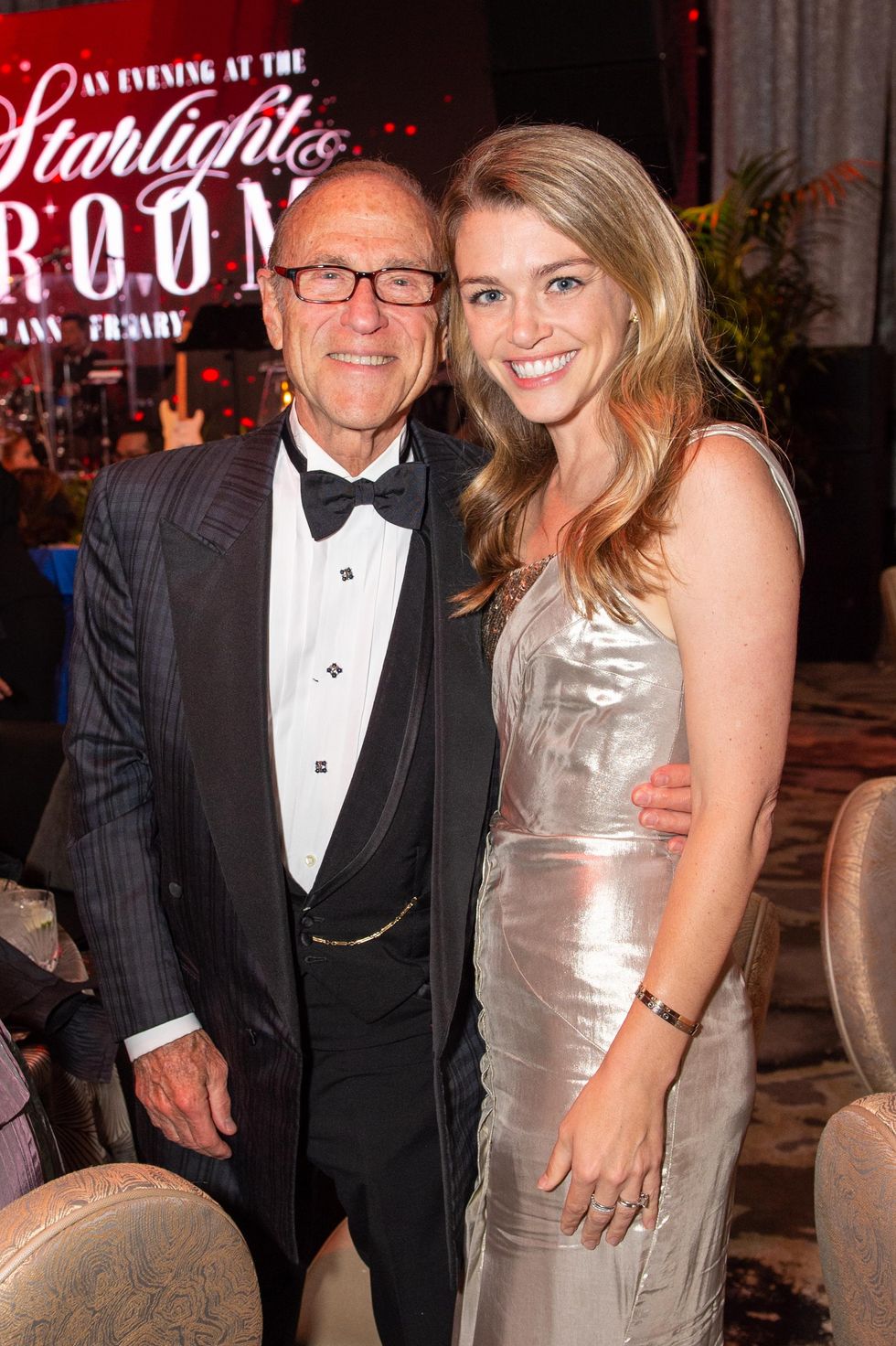 Robert Sakowitz and Brittany Sakowitz Kushner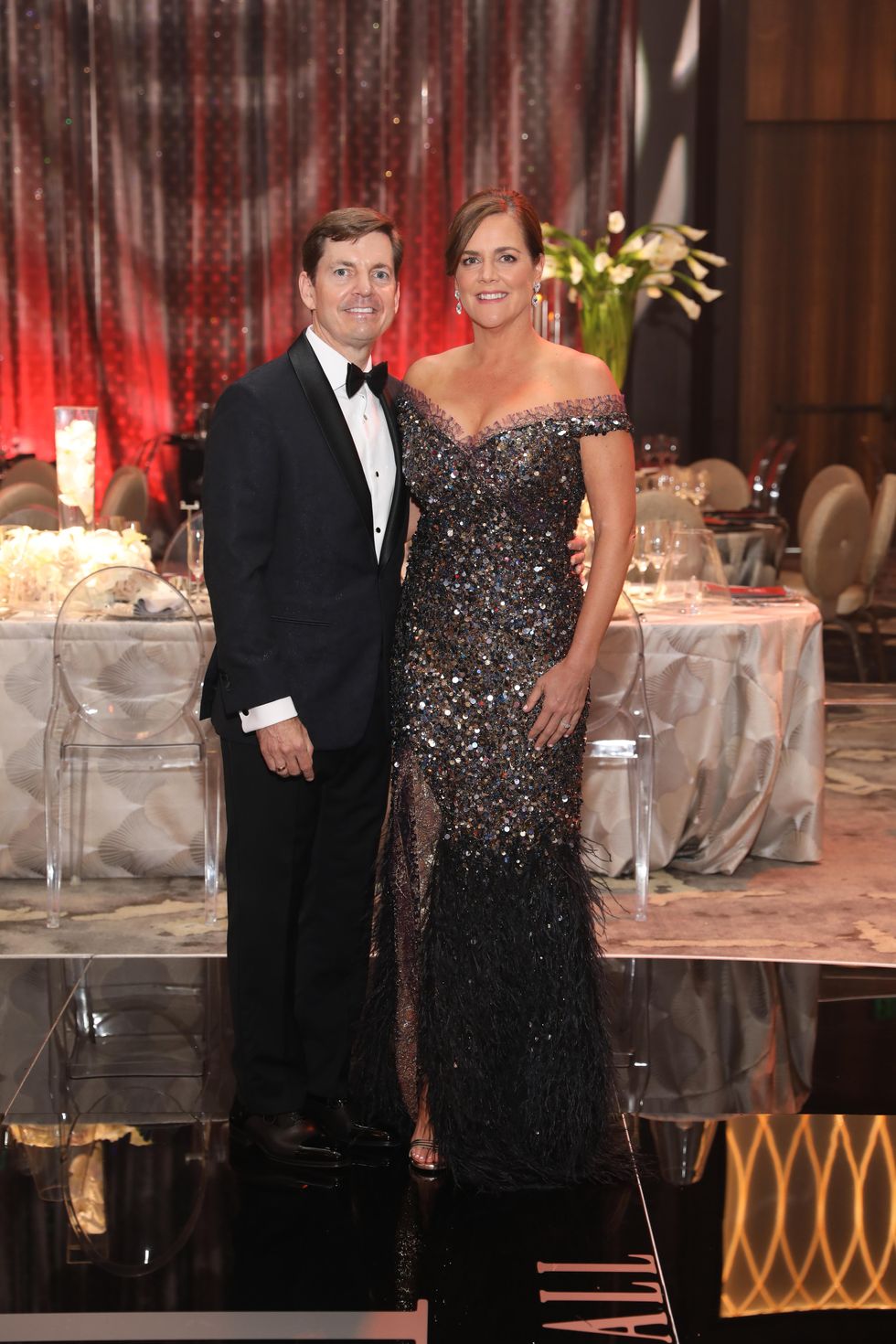 Steve and Christina Morse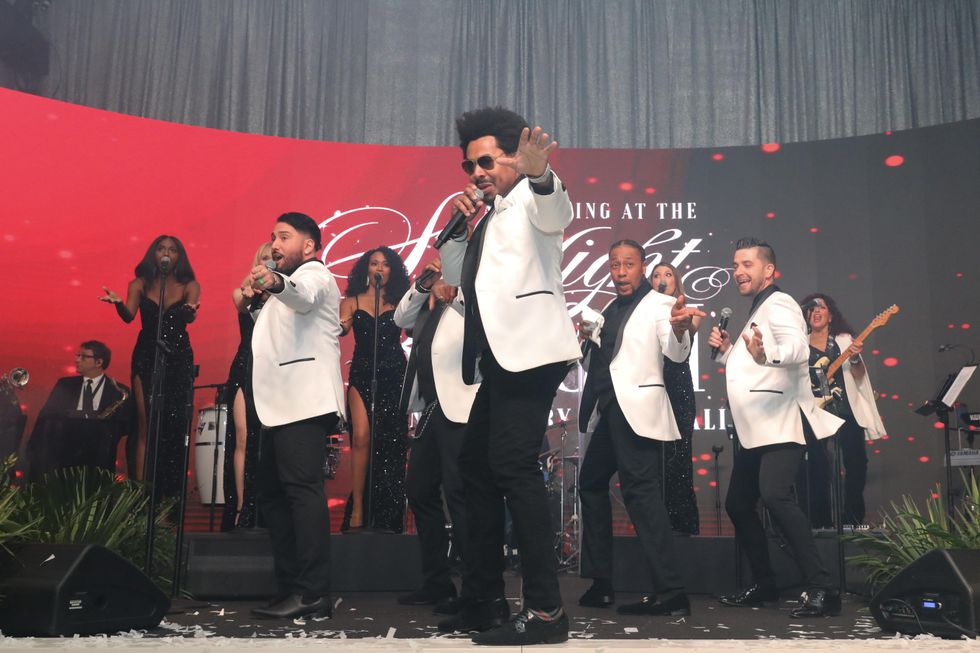 The Starlight Orchestra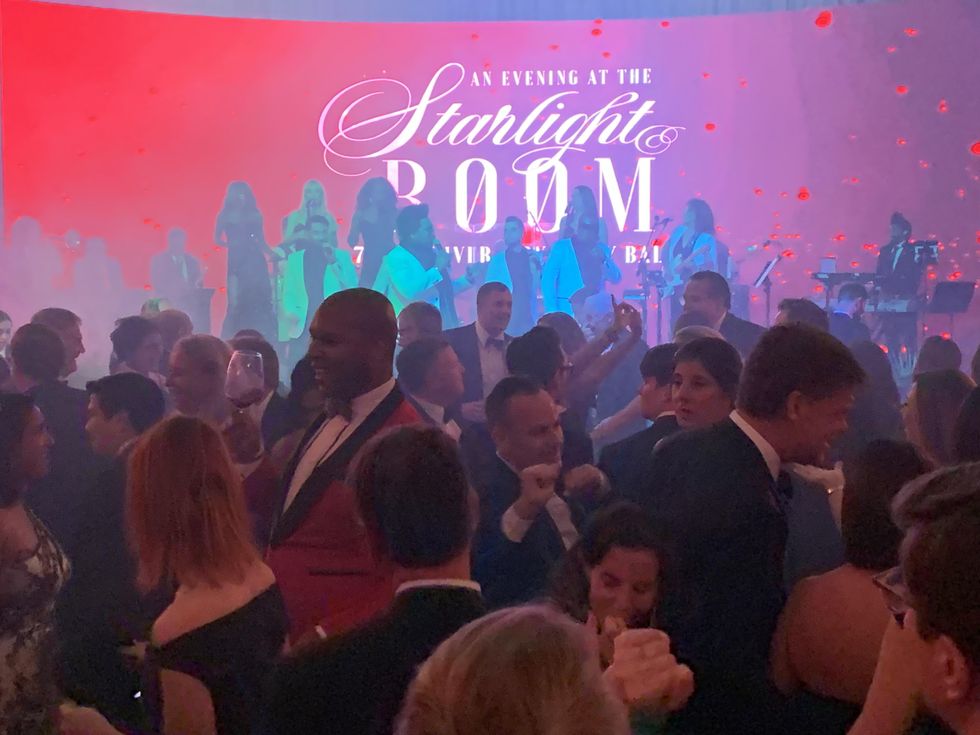 The Alley Ball's crowded dance floor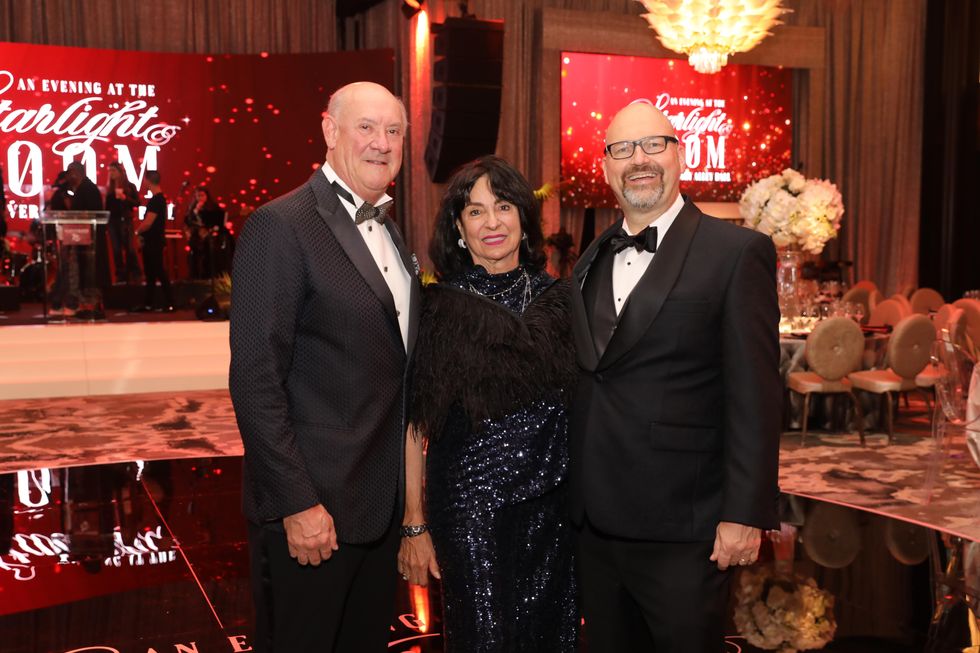 Ken and Mady Kades and Rob Melrose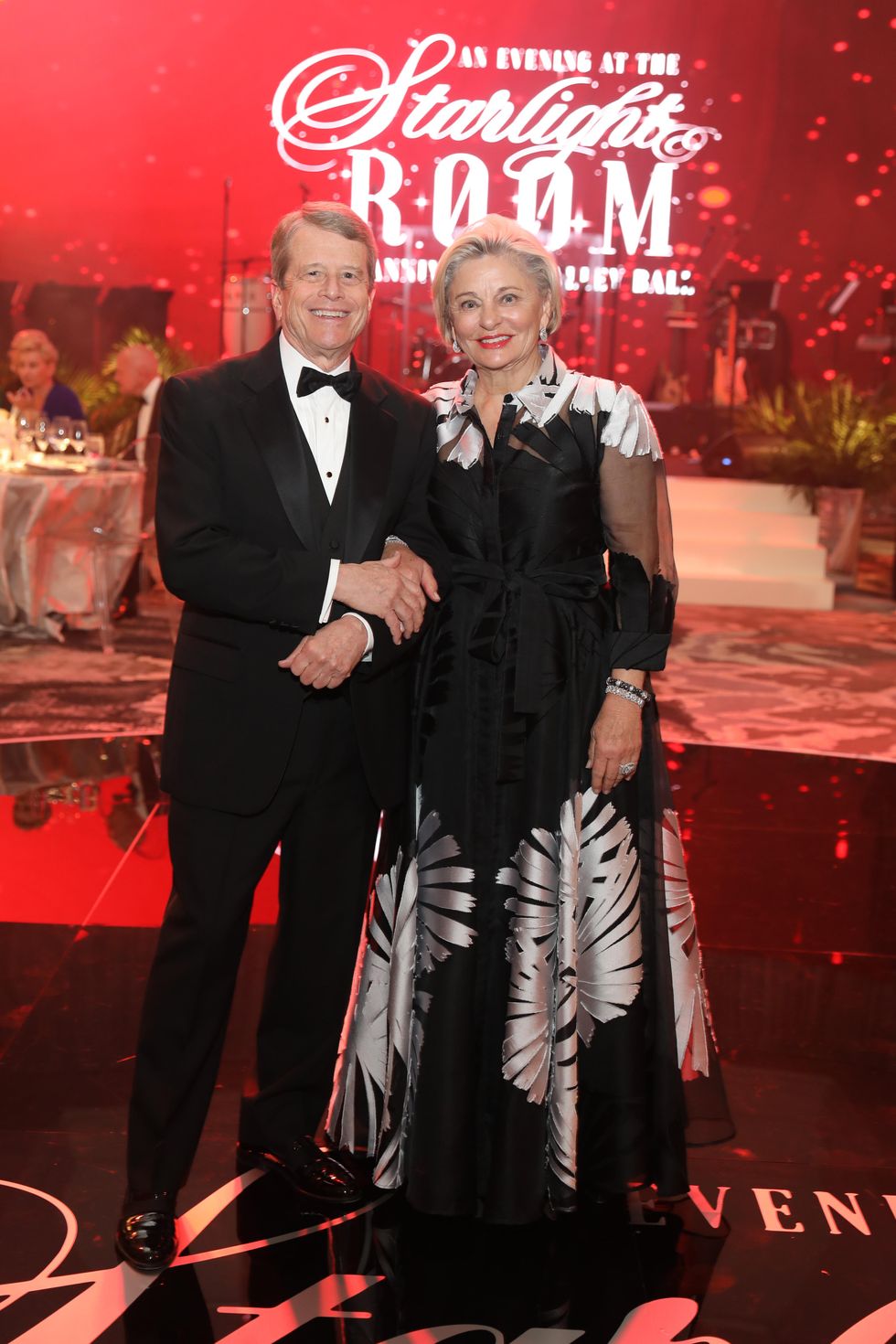 Dean Gladden and Beth Madison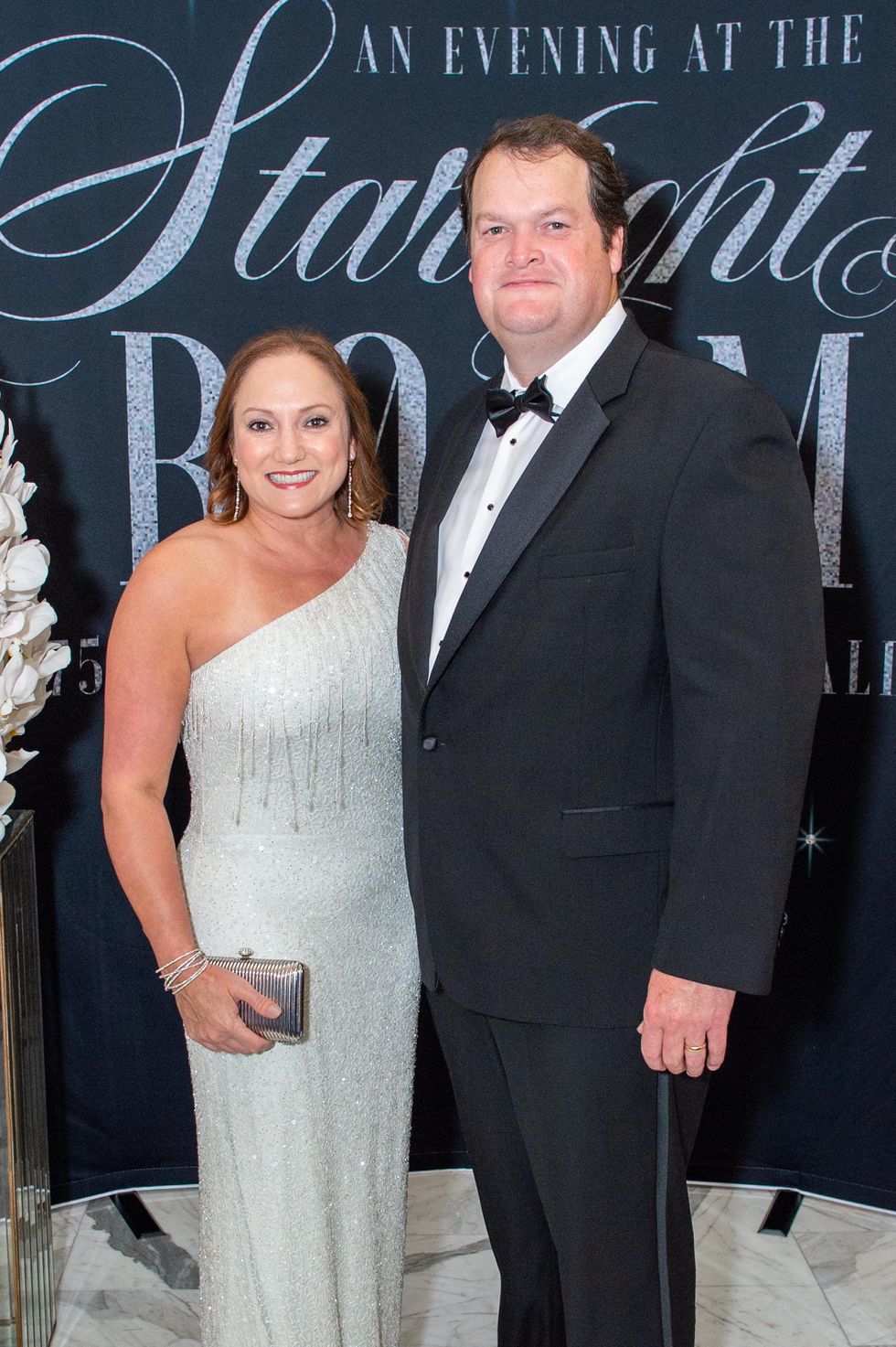 Mignon and Steve Gill
A highlight of the evening was a special tribute to Beth Madison, whom the Alley described as a champion of arts and education in Houston. "Members of the Alley's Resident Acting Company performed an 'impromptu' skit featuring Beth's contributions to the community," said the rep.
Gala chairs Christina and Stephen Morse, along with Alley honchos Ken Kades, Dean Gladden and Rob Melrose, welcomes a glittering who's-who for the occasion, including Larry and Roberta Wright, Margaret Alkek Williams, Lynn Wyatt, Steve Wyatt, Joyce Nichols, John and Janet Carrig, Willie and Linda Chiang, Brittany Sakowitz, Kevin Kushner, Harry and Cora Sue Mach, Daniel and Jane Zilkha, Creighton and Cristina Smith, and Bobbie Nau.
Parties