Besides Diving and Dining, the Dutch Isles of Aruba and Curaçao Are Attracting Guests with Something New: Vibrant Art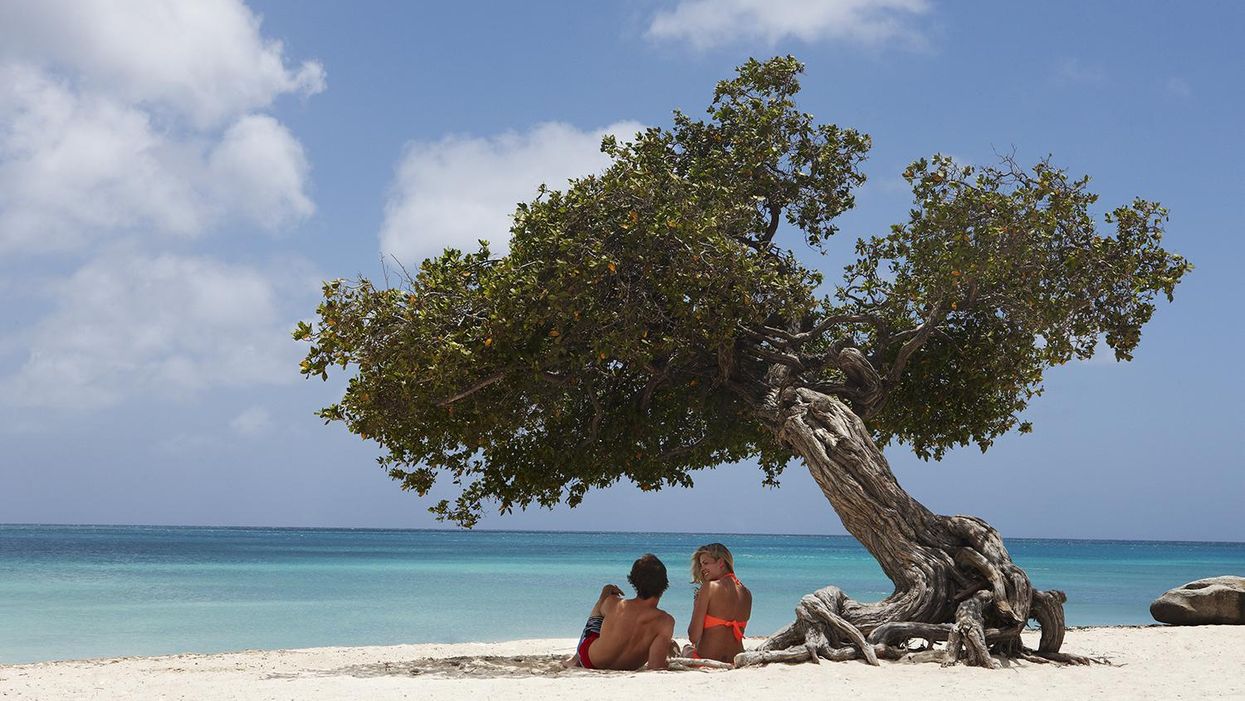 THERE'S A MYSTIQUE about the Netherlands-affiliated island states of Aruba and Curaçao, two of the three ABC Islands in the Caribbean just off the coast of Venezuela. (The third is Bonaire.) Gleaming white beaches and clear turquoise waters in the shadows of towering cliffs dotted with centuries-old forts may come to mind, and historic downtowns with tall skinny candy-colored buildings. All that is, of course, a major draw. Increasingly, so is art.
---
In Aruba, knowing visitors may stay at the Aruba Marriott Resort & Stellaris Casino, which, despite its location on the on the Island's glitzy and clubby Palm Beach, has a warm, friendly beach-chic vibe. With eight eateries onsite, dining options here are vast, from the fabulous little gelato place — a waffle cone stuffed with a combo of pistachio, peanut butter and Nutella is the talk of the resort — to the upscale dinner spot, Atardi, which means "late afternoon" in the native Papiamento.
At the latter, candlelit tables trail down the beach almost to water's edge, and the sea bass comes with smoky-sweet cardamon-infused parsnip purée. Desserts include vanilla cake layered with coconut and white chocolate mousse, but the best treat might be the breathtaking sunset.
Increasingly, visitors are opting to add public art tours to their Aruba itineraries, venturing a few miles away to the village of San Nicolas, at past turns a red-light district and the hub for Exxon's refinery, shuttered in 1985. Now it's the Street Art Capital of the Caribbean, says Forbes. The animated Tito Bolivar leads groups for Aruba Mural Tours and can explain the history and symbolism of the dozens of murals that seem to cover every building these days — like the one by famous Dutch artist Dopie, whose huge, vibrant lionfish is rather menacing-looking, almost jumping off a wall near the town center.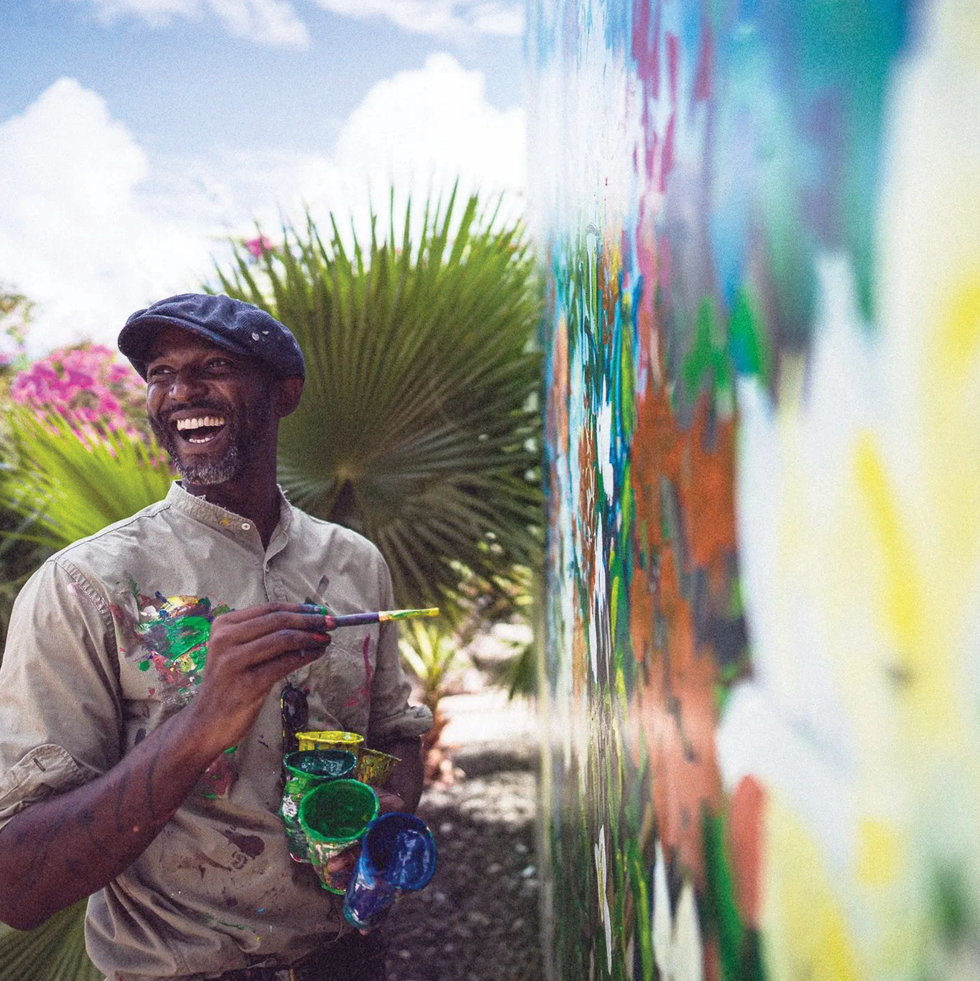 Curaçao artist Francis Sling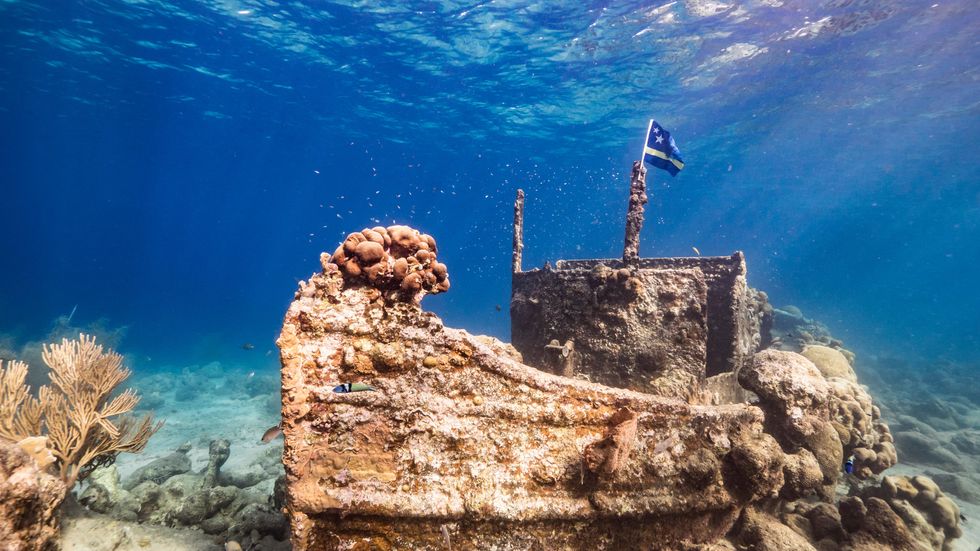 Curaçao's Tugboat Beach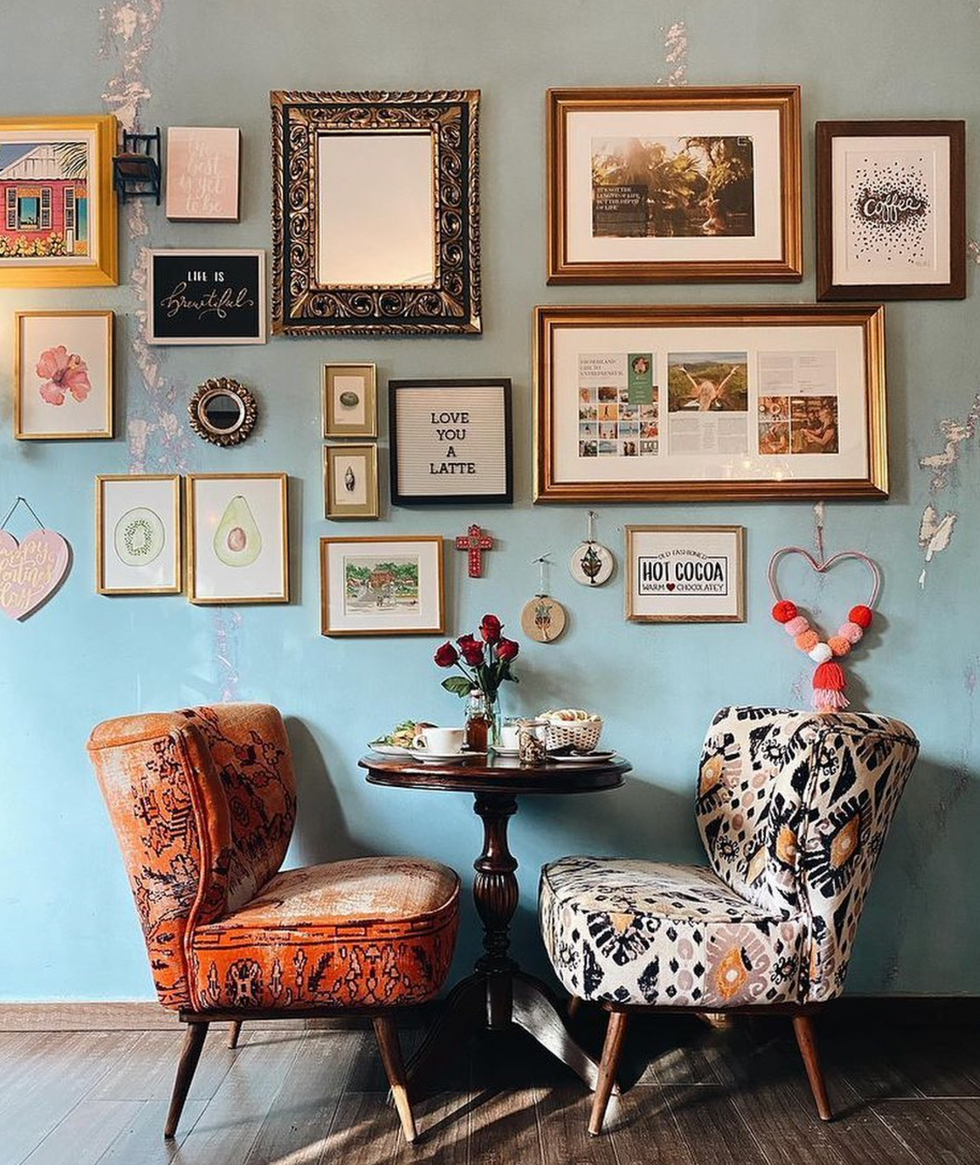 A cute corner at Number Ten in Curaçao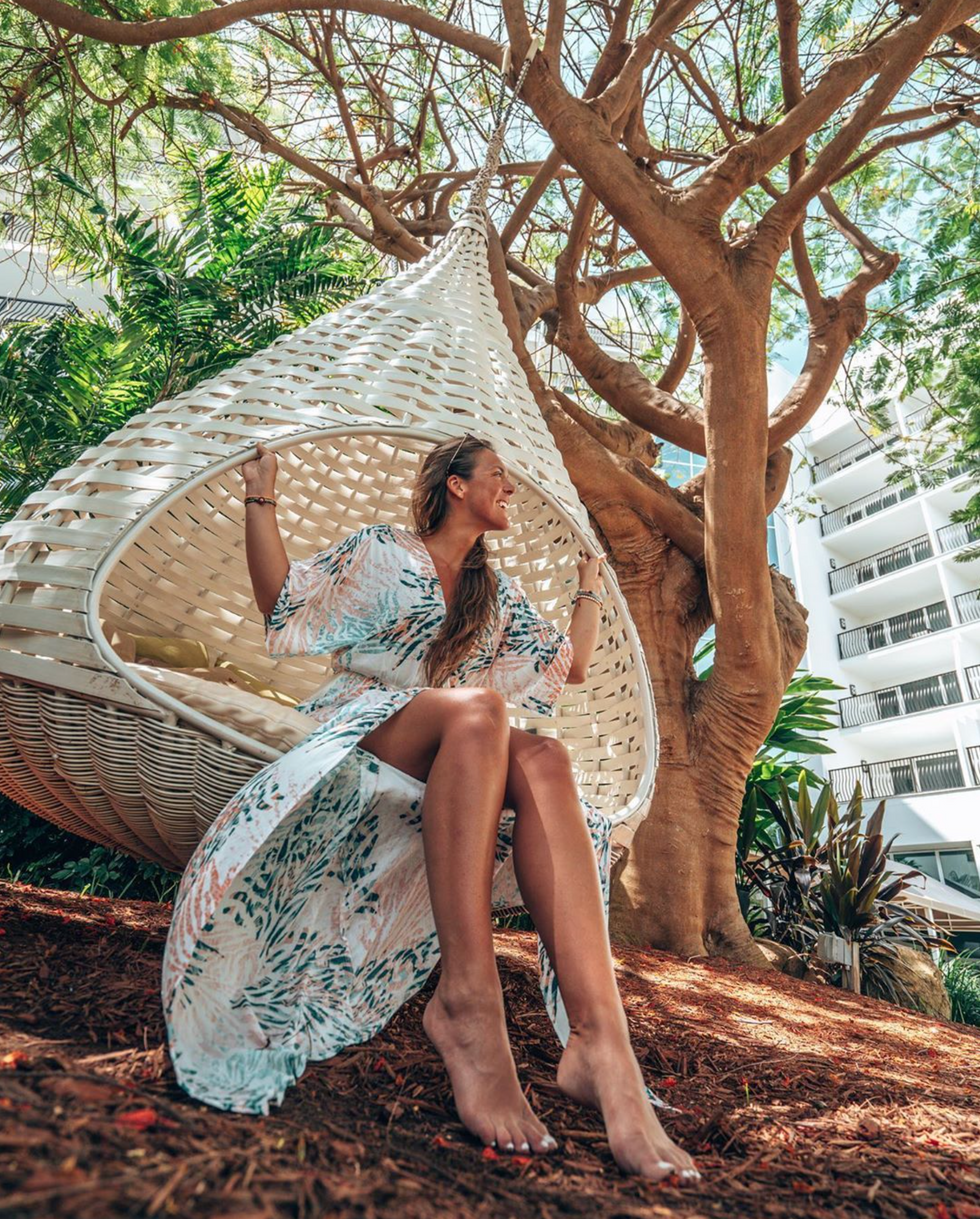 A breezy moment at Aruba Marriott Resort
On Curaçao, there's also an exploding interest in visual arts. Scooter tours are available, which might take you over the Queen Emma Floating Bridge into the heart of the Willemstad district. This is where murals abound, and painters work in open-air bazaars down alleyways, and local personalities like Francis Sling hold forth. Sling, also a popular singer and poet, creates intricate, color-drenched portraits and depictions of island flora on buildings and on canvases in his breezy gallery.
You need a tour guide to catch all the varied art to be found in other nooks and crannies on the island. There is, for example, the museum-shop dedicated to the recently departed former beauty queen Nena Sanchez, set up in the Landhuis Jan Kok — an 1840s plantation house across the street from a shallow salt lake where pink flamingos come to dine on tiny shrimp. Sanchez's sophisticated blue-hued women with flowers in their hair are famous around here.
And there's the cultural center at Landhuis Bloemhof, on whose grounds you find not only a crisp gallery space, but also an entire walk-thru installation called the Cathedral of Thorns, made of the dried branches of a prickly island shrub — and a fab garden-side café called Number Ten, where the avocado toast comes with fennel seeds and chili flakes. Also, you can head to Serena's Art Factory to paint your own chichi, a bulbous little statuette of an ebullient big sister that, with its no-two-are-alike mad swirls of color, has become an unofficial symbol of Curaçao.
Other adventures du jour on Curaçao include freediving with a Seabob, a bit like a small handheld jet ski that helps you go a little deeper and faster, so you can get close to the namesake shipwreck at Tugboat Beach; an outfit called Bearded Butlers can set you up. Speaking of unique beaches, there's the sparkling Playa Kenepa Grandi, kind of a local secret, as notable for its sweeping rocky vistas as its nearby military base that routinely delivers throngs of young hunks on break to cavort. (No kidding, it's like a photo shoot for one of those steamy calendars over here.)
Lodging options span the Renaissance Curaçao Wind Creek Resort — a family-friendly affair near where massive cruise ships dock, with a lovely patio through which iguanas saunter during breakfast — to the decidedly more contemporary and minimalist Papagayo Beach Hotel. Insanely beautiful thirtysomething Dutch couples must get a great discount at Papagayo; they're everywhere.
Memorable dining options in Curaçao include Restaurant Gouveneur de Rouville, a rambling old building with a Pat O'Brien's energy, yet another pretty crowd, and views of the harbor and Governor's Palace. The menu features Keshi Yena, a classic dish of shredded chicken, encased in cheese and baked, that's said to date to the cooking of African slaves hundreds of years ago. At mod poolside Nultwintig (which means 020, the area code for Amsterdam) well-scrubbed Europeans enjoy truffled pumpkin risotto.
The people-watching is divine, and that might be the best art of all.
People + Places