Pop and Pour! New Cali Food and Wine Festival Ropes in Texas Celeb Chefs, Spotlights Sonoma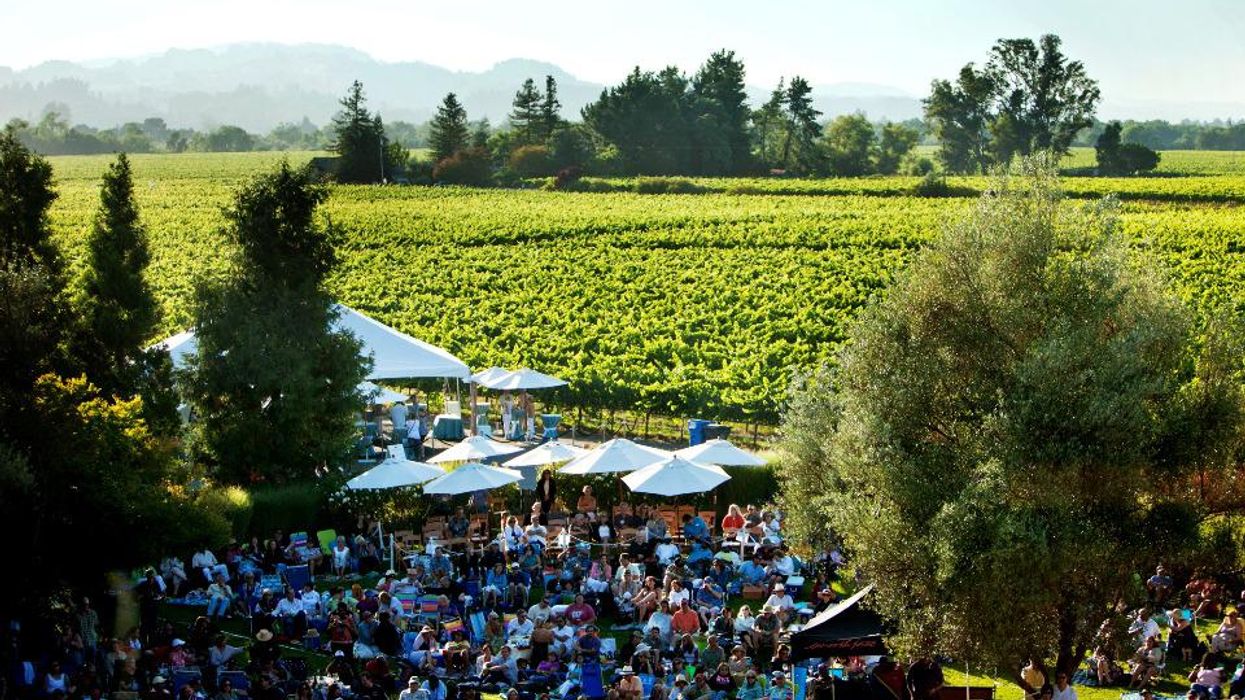 READY FOR A long weekend of Northern California sunshine, fine wine, and epic natural beauty? It's well worth the 3.5-hour flight for Houstonians to attend the Healdsburg Wine & Food Experience (May 20-22) and stay a few extra days to explore the glorious region.
---
"Napa tends to get credit for being the tourist destination, and Sonoma is second sister," says Steve Dveris who, as founder and CEO of the upcoming Healdsburg Wine & Food Experience, will highlight what makes Sonoma County special — perhaps even more extraordinary than its more famous neighbor.
With 18 American Viticultural Areas (AVAs) — from Carneros, known for exquisite pinot noir and chardonnay, to Alexander Valley's top-quality cabernet and zinfandel — Sonoma County holds its own in wine country. But it's also an agricultural mecca, with 1,768 square miles of fertile land producing some of the best produce, dairy, and poultry in the country, and home to myriad world-class restaurants.
"Texans love California wine and visiting wine country," Dveris says. "This will be a cross-section of some of the best chefs in the country, with some of the best wines in the world." Texas chefs appearing at this first-time fest are Kent Rathbun (Dallas chef behind Republic Texas Tavern, Imoto, Shinsei and Lovers Seafood & Market); Tim Love (Fort Worth chef who created Lonesome Dove Bistro, Woodshed Smokehouse Houston, Gemelle and more); and Casey Thompson (former DFW chef and Top Chef contestant who relocated to Sonoma County and operates Folktable).
Other celebrity chefs participating include Chopped judge Maneet Chauhan; James Beard award winner Traci Des Jardins; California barbecue pitmaster Matt Horn; Iron Chef winner and Top Chef contestant Stephanie Izard; and Food & Wine best new chef Viet Pham. In addition to eating and drinking, events include seminars on wine, cheese, and sustainability, a mountaintop picnic, a concert, and vineyard tours.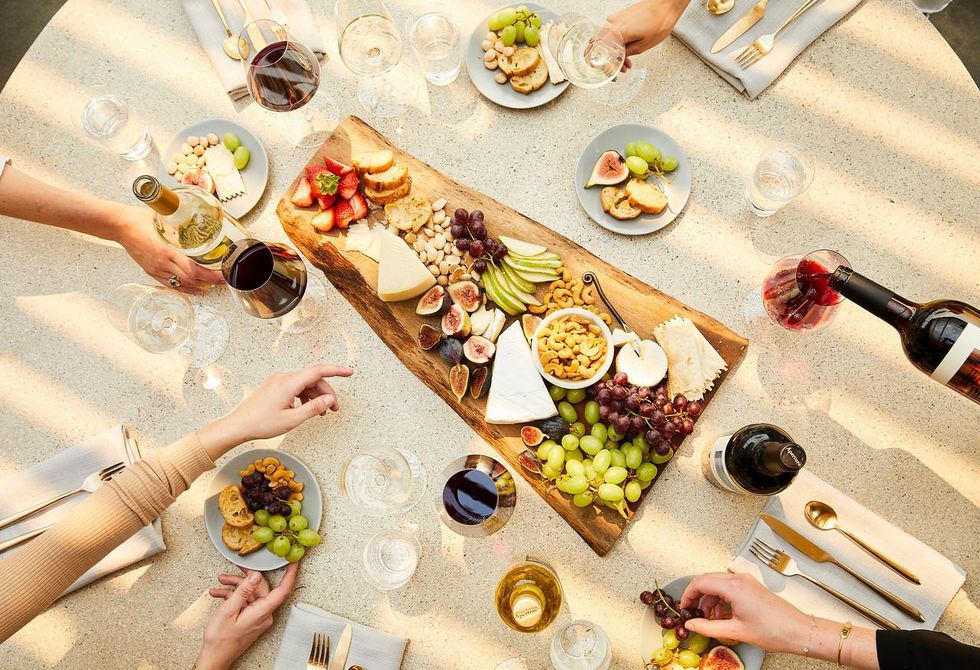 Photo courtesy of Sonoma County Tourism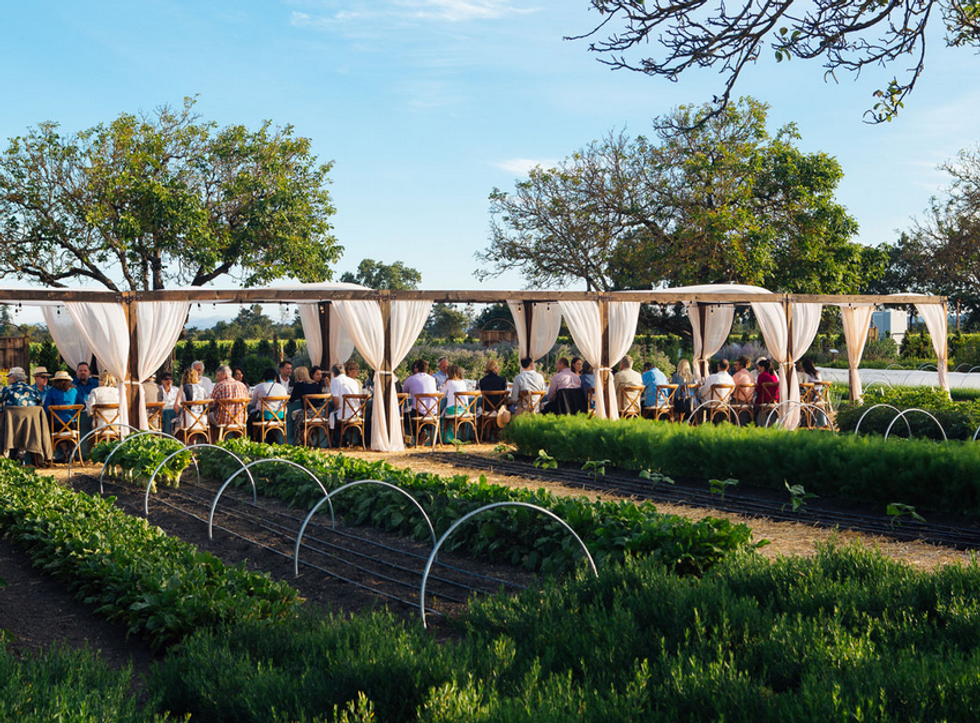 Garden dining in Sonoma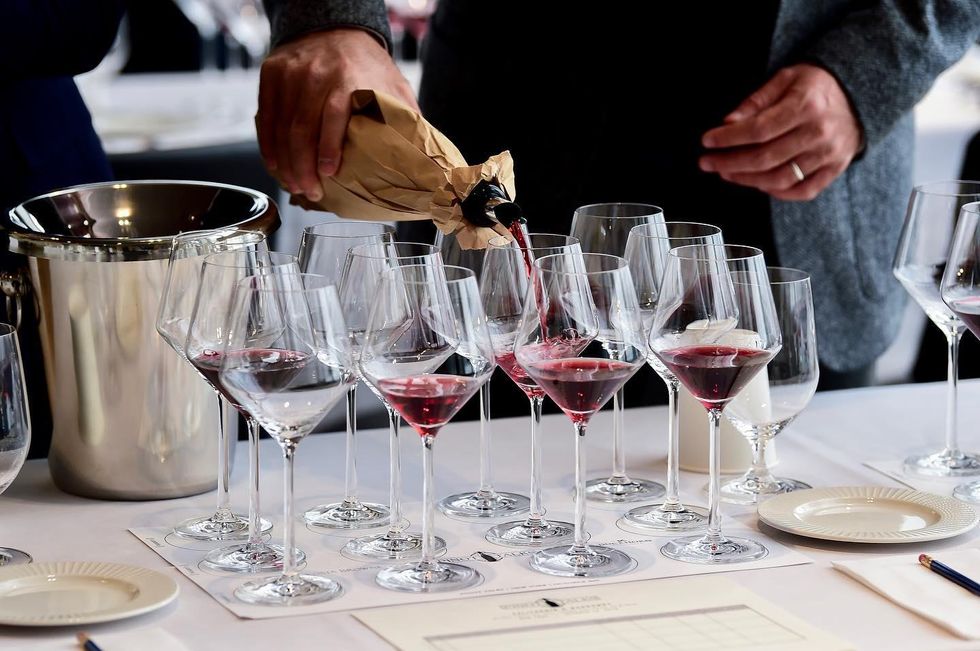 Produced in collaboration with Sonoma County Winegrowers and its president, Karissa Kruse, the weekend presents an array of offerings and packages. The general admission ticket ($200) offers access to two main events. The big one is the Vintners Plaza Grand Tasting, which might look familiar to regulars on the food festival circuit. Optional a la carte add-ons include experiences such as Legends of Chardonnay led by Food & Wine magazine's celebrated wine writer Ray Ise (a Houston native).
Dveris has hosted events at food festivals since 1999. He's been to the big ones — Aspen, Charleston and more — and says Sonoma County has never had a large-scale food and wine festival, despite its proximity to some of the state's best wine and Michelin-starred restaurants. If you've never explored Sonoma County, Healdsburg is the jewel in the crown and the best jumping-off point you could possibly imagine!
Lodging Suggestions

Visit sonomacounty for the full lodging guide, outdoor recreation details on the Pacific Coast and redwoods; wineries; dining; spas, and area road trips.
People + Places