Becca Cakes' New Brick-and-Mortar Satisfies Any Holiday Sweet Tooth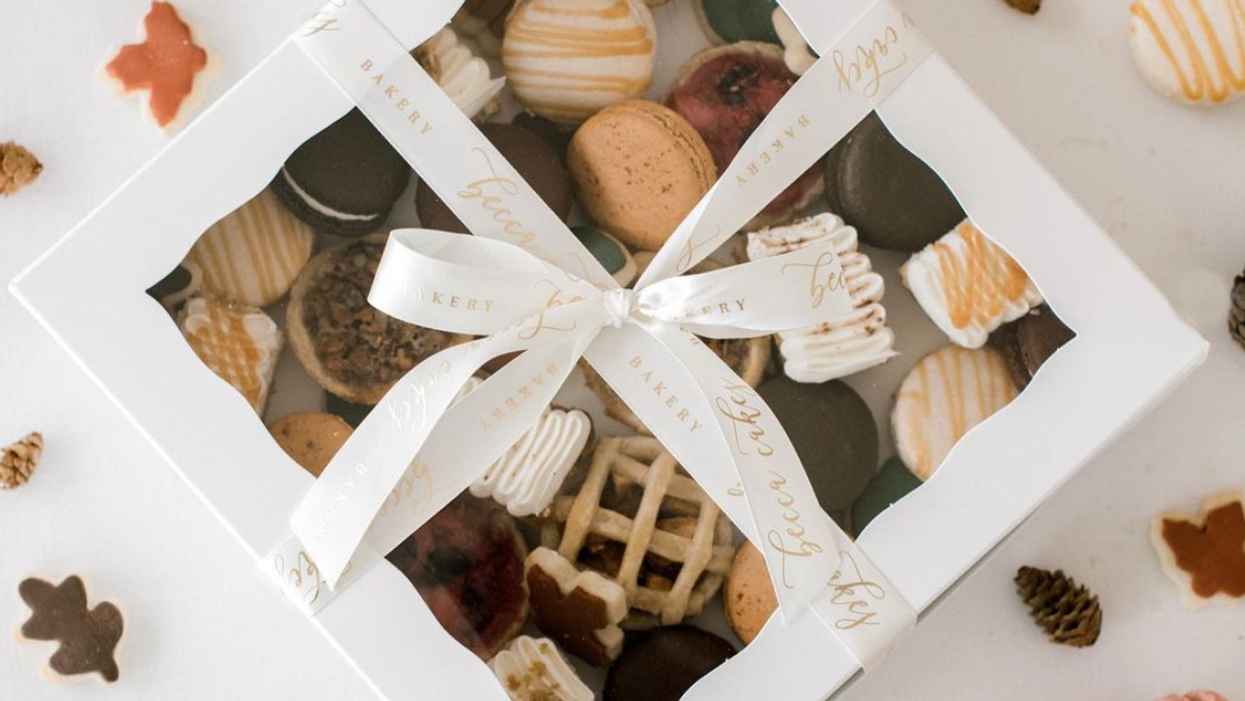 Rebecca Pham's sweet tooth finally got the best of her.
With a craving to leave behind her brief stint in the corporate world, the native Houstonian, 25, took to baking cakes. This week, she celebrates the third anniversary of her Becca Cakes biz, which recently expanded into retail, in the form of a brick-and-mortar boutique bakery in the heart of the Oak Forest/Garden Oaks area.
---
A hub of modern elegance with a dash of whimsy and a hint of European pastry shop vibes, Becca Cakes — open Tuesdays through Saturdays — offers an ever-changing assortment of cupcakes, macarons, cookie sandwiches and pre-made mini cakes, alongside candles and cake toppers fit for any occasion. This month and next, Pham and her creative team of five employees are whipping up the perfect confections to help customers savor the spirit of the festive season. The bakery's winter-themed goodies will be thoughtfully designed to match their tantalizing taste, whether doused with gingerbread, peppermint chocolate, cranberry or hot cocoa-flavored deliciousness.
Pham's affection for sugary goodness — inherited from her mother and grandmother, whose specialty was making Vietnamese desserts — has not always received her undivided attention. After graduating UH with a psychology degree in 2016, the artistically minded female entered the rat race, and the days of baking shows and fondant experiments with her younger sister, Hannah, seemed to be just cherished childhood memories.

A growing restlessness ultimately drove her back into the kitchen, and it wasn't long before her spare time became consumed by the creativity of her youth. Once her mother started selling her mouthwatering delights to friends and acquaintances, her side-hustle began to bloom into a lucrative business. Through trial and error, the self-taught cake designer developed a sleek, romantic aesthetic that boasts rich textures and exquisite embellishments, often in the form of her signature sugar flowers. An artistic alternative to fresh florals, the lovely lifelike blooms — favorites of which include roses, dahlias, peonies and hydrangeas — make sentimental keepsakes, especially for newlyweds.
Weddings, in fact, have always been at the core of the young entrepreneur's scrumptious venture, and she collaborates closely with couples to bring their luxurious visions to life, starting with a complimentary cake tasting and design consultation. With impeccable attention to detail, Pham transforms every blank canvas into a harmoniously palatable and highly customized piece of fine art.

"People are still learning who we are and what we do," she says, "so my main goal in the upcoming year or two is to just get our name out there and to become a staple in Houston — a go-to for people when they need sweets."
Food