Brunching Out! The Best Bets for Everyone's Fave Weekend Meal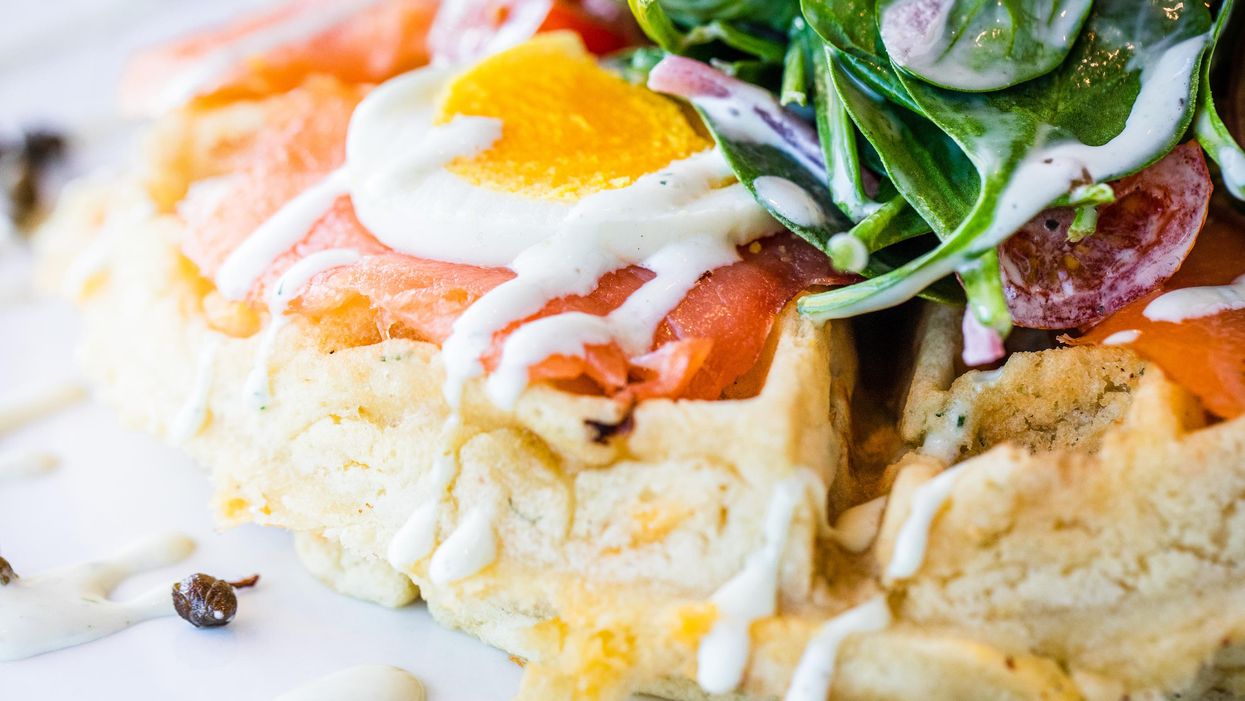 Everyone's favorite weekend meal has gotten an upgrade at some of Houston's hottest restaurants! From Montrose to Memorial, here are the tastiest new brunch offerings around town.
---
Liberty Kitchen's Southern-style brunch, available at its San Felipe and Bunker Hill locations, channels serious Hamptons energy. New plates include lobster benedict, fluffy soufflé pancakes, a take on a charcuterie board with salmon and caviar, and a health-conscious breakfast sausage of turkey and chicken. The patios at both locations have gotten a recent revamp, courtesy of Culinary Khancepts, which acquired the restaurants last year.
Explore Venezuelan, Spanish, Italian and Mexican flavors at the new tapas-style brunch at Mastrantos in the Heights. (The shareable plates are a little bigger than traditional tapas, though, because #texas.) There's a hearty cheese board with grilled arepa and naan, aji-amarillo jam, baked chickpeas, cheeses and meats and more. And the barbacoa cachapa is an adventurous spread of Venezuelan corn pancakes with barbacoa and white Venezuelan cheese. Keep things light with the shrimp aguachile, made with watermelon rinds — and wash everything down with a carafe of blackberry mimosas for the group! "This is a brunch for people ready to break out of eggs, potatoes, and waffles," explains exec chef Tony Castillo. "It's the chance to go an adventure without hopping on a plane."
And comfort-food-classic Max's Wine Dive is celebrating International Waffle Day (March 25) all month long, with sweet and savory limited-time menu items. The blueberry-gingersnap version is topped with bourbon caramel and vanilla ice cream, while the smoked-salmon waffle comes with spinach, capers, pickled onions and a hard-boiled egg. Of course, the restaurant's famous chicken-and-waffles (with champagne, of course) is always available, too!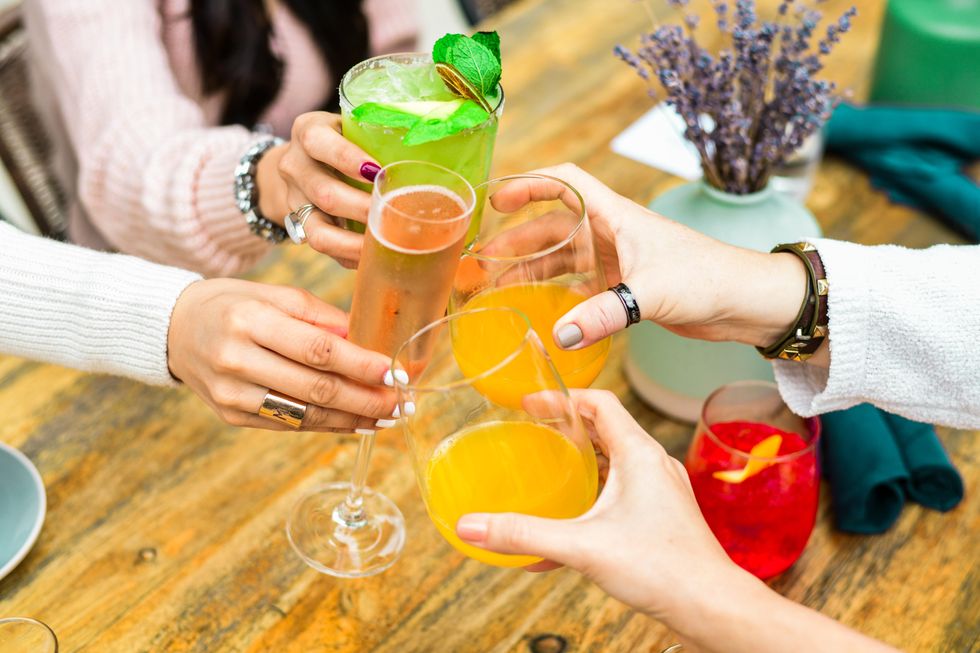 Brunch cocktails at Mastrantos / Photo by Christa Elyce
Food