Devouring Houston
Every H-Town foodie knows that the Westheimer Curve in Montrose has risen to national notoriety for its superstar chefs, cool coffeeshops, bustling bakeries and trendy bar-next-door vibe. But the edible enclave is by no means the city's only district vying for gastronomic greatness. As new and reimagined restaurants and nightspots tantalize tastebuds and tempt tipplers all over town, here's your neighborhood-by-neighborhood guide to the best of Houston dining now.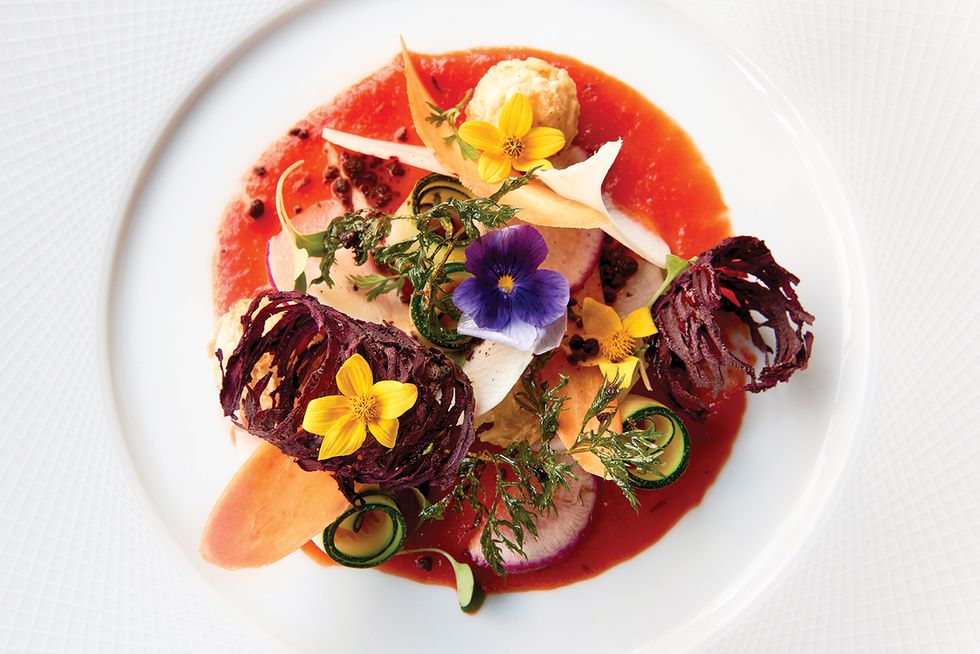 ---
TRENDING NOW: HOTEL RESTAURANTS
In the last few years, Downtown's high-end hotel scene has seriously evolved. Hugo Ortega's Xochi (1777 Walker St.), which opened in the Marriott Marquis in 2016, is part of the latest crop of restaurants that aim to elevate hotel dining in Houston. At the still-new Le Méridien nearby, Bryan Caswell's latest venture, Oxbow 7 (1121 Walker St.), puts flavorful twists on regional cuisine, as in the housemade corn fritters with fig preserves. The glam, just-opened Hotel Alessandra (1070 Dallas St.) touts the contemporary Art Deco-style Lucienne — French-infused Mediterranean dishes include the lobster served with fennel bread pudding and vanilla buerre blanc — and the cocktail lounge Bardot. And Dallas chef and Top Chef alum John Tesar plans to bring a Houston outpost of his Knife steakhouse to the renovated DoubleTree by Hilton (400 Dallas St.).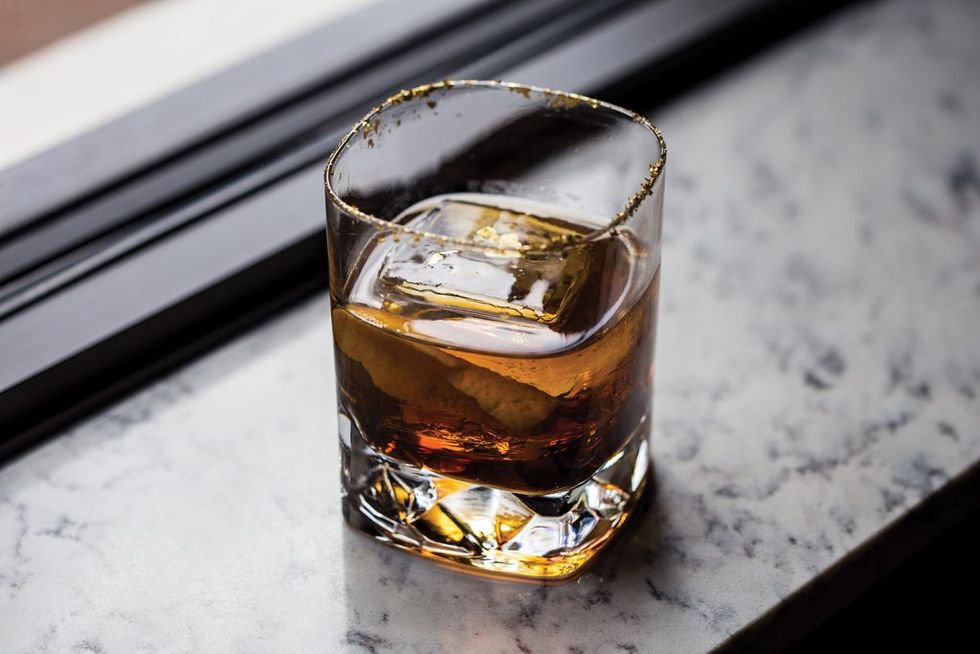 The signature Potente Gold cocktail, with whiskey, Cointreau, Kahlua and orange bitters
SAVORY SCORE
The hoopla may be dying down at Minute Maid Park after the Astros' historic World Series win, but things are just getting started at team owner Jim Crane's dual-concept restaurants helmed by localebrity chef Danny Trace across the street. At Potente (1515 Texas Ave.), plates like the handmade pappardelle pasta with roasted wild boar come with the option of tableside truffle service, and baguettes and pastries are made in house by pastry chef David Berg. A supremely sexy cocktail lounge serves as a festive gathering area with a happy hour to boot. Next door, Osso & Kristallaboasts a less formal approach to Italian cuisine with its breakfast, lunch and dinner menus featuring wood-fired pizzas, sandwiches and shared plates in a sceney but casual indoor and outdoor setting.
MAKING MOVES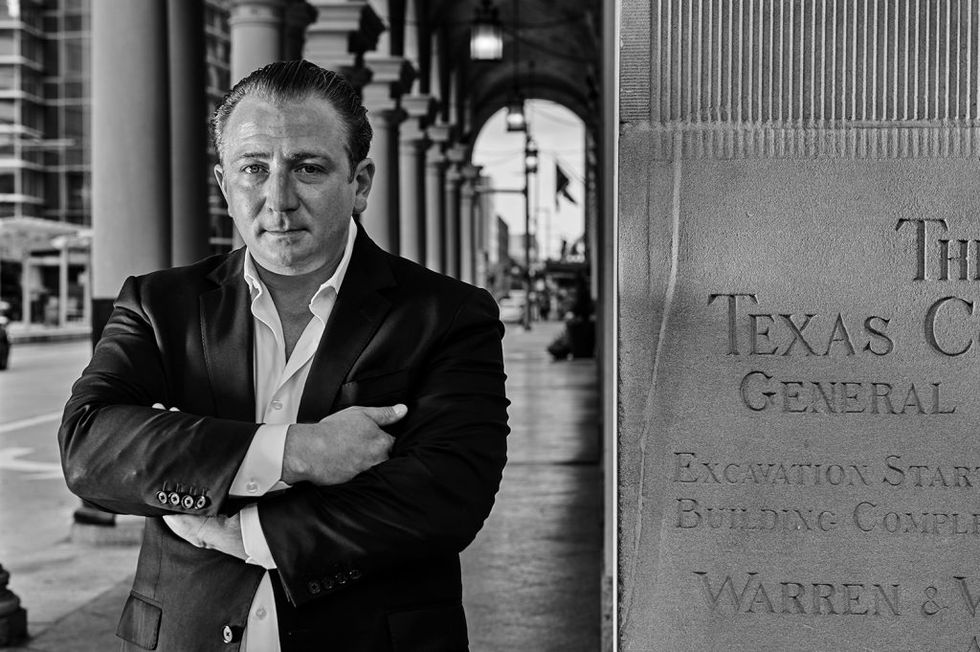 Ben Berg
B&B Butchers & Restaurant proprietor Ben Berg may have spent much of 2017 focusing on opening the Fort Worth location of his steakhouse-butcher-shop combo — and feeding Harvey first-responders free three-course meals in the days following the storm. But 2018 will bring another H-Town hot spot from Berg, this time an eponymous eatery inside a new luxury apartment building inside the former Texaco HQ. Details are few, but rumor has it the non-steakhouse will bow sometime this summer.
AFTER HOURS
The streets of Downtown, and all of the deliciousness happening down under, are calling. At Conservatory (1010 Prairie St.), Downtown's underground beer garden and food hall — ideal for kicking off or winding down the night — new tenants include The Pho Spot, a build-your-own-pho-bowl bar,Arte Pizzeria and Noble Rot wine counter. If the party scene is your thing, don dancing shoes and pack into Spire (1720 Main St.), where celebrities like Drake and DJ Steve Aoki have graced the stage. And for the love of live music, two-step on over to The Rustic (1836 Polk St.), the 25,000-square-foot venue funded partially by Texas country icon Pat Green, set to debut this summer featuring an expansive outdoor patio for a revolving lineup of musical talent and a full-service restaurant with bar.

TRENDING NOW: ECLAIRS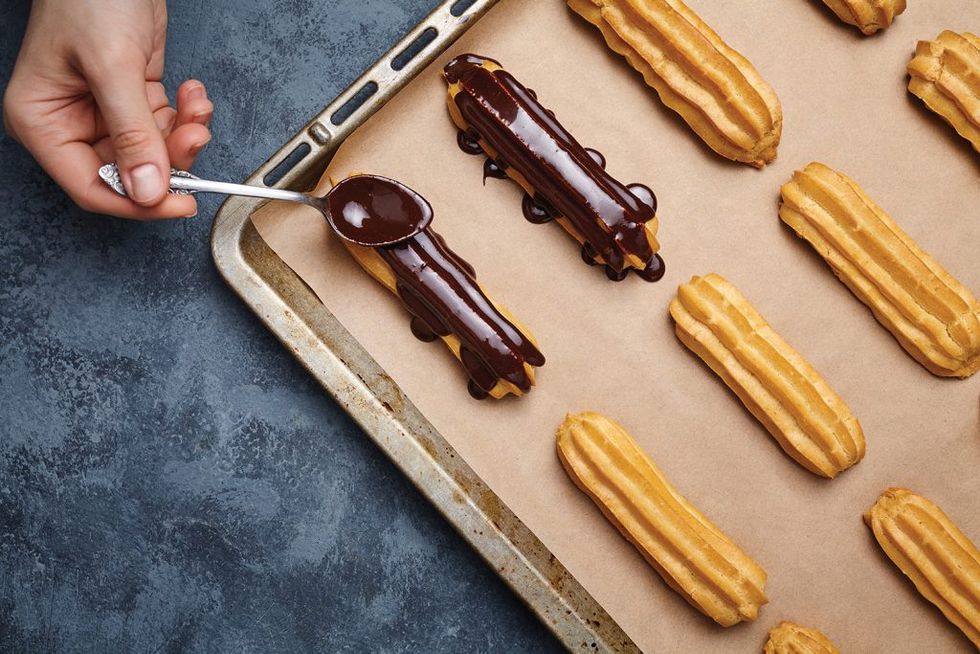 There were cupcakes and there were donuts — and artful eclairs could be the next big craze. Neighborhood favorite Common Bond (1706 Westheimer Rd.) serves over-the-top iterations of the oblong French pastry, such as a matcha-raspberry version. And on the fringe of Montrose and Midtown, Café Poêtes (122 W. Gray St.) is about to open with a menu of stunning eclairs and mini-eclairs. The "dark velvety chocolate" and the salted caramel are topped with slivers of gold, and rotating seasonal selections may include eclairs made with a white-chocolate-ginger mousse and topped with pineapple-ginger compote. The trend is taking hold city-wide, as West U's still-new Éclair Paris(2278 W. Holcombe Blvd.) has earned fans with its layered pastries along with savory dishes like pan-seared scallops and garlic mashed potatoes.
NICE CURVES
The Westheimer Curve, well known for its foodie-friendly destinations like Uchi and Underbelly, continues to evolve. Chris Shepherd's uniqueOne Fifth (1658 Westheimer Rd.) concept shifted its menu from steak to "romance languages," listing dishes inspired by Spanish, French and Italian flavors. And at Paul Qui's multi-faceted Aqui (520 Westheimer Rd.), the Filipino influence is prominent in the food with dishes like tuna kinilaw in coconut-milk sauce, and cocktails incorporating infused shochu, a type of Japanese distilled liquor, add an extra layer to the carefully curated beverage program. Meanwhile, Montrose mainstay Hugo's (1600 Westheimer Rd.) recently got an interior refresh, making ample space in the bar for happy-hour patrons to indulge in offerings like street tacos, achiote-rubbed lamb chops and Hugo's signature margarita — all discounted on weekdays.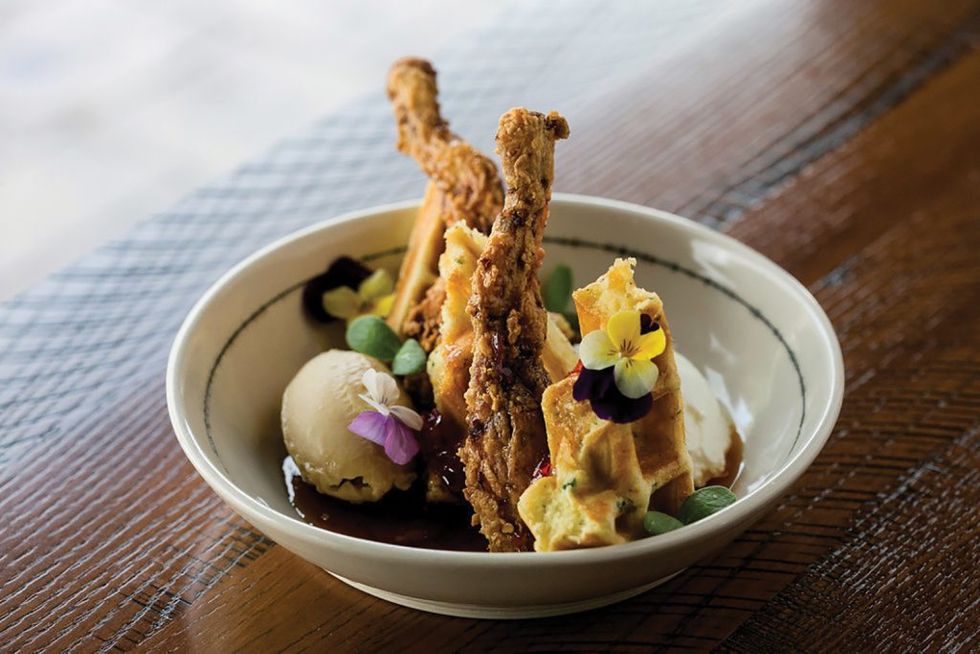 Riel's spin on chicken-and-waffles, with crispy frog legs and Creole cream cheese
BRUNCH BESTS
Brunch is serious business here in H-Town — and especially in Montrose. Long-awaited Emmaline has debuted its picturesque and eclectic trattoria-style café, where bubbles pair marvelously with selections from "The Market" — an interactive station featuring rotating meat and cheese pairings, grilled bar-style pizzas and fresh baked pastries. The addition of brunch has only upped Riel's It Factor, making it one of the hippest places to nosh on Sunday mornings. Fine entrees like crispy frog legs and waffles — with Creole cream cheese! Ease that morning-after feeling with cocktails like the Bloody Caesar, a Canadian spin with clamato juice. And Creek Group newbie Piggy's (3412 W. Lamar St.) rounds out the Sunday Funday faves with its list of essentials: hangover helpers like biscuit "sammiches" and "big-ass pancakes" with honeycomb butter — plus a mimosa, of course.
AFTER HOURS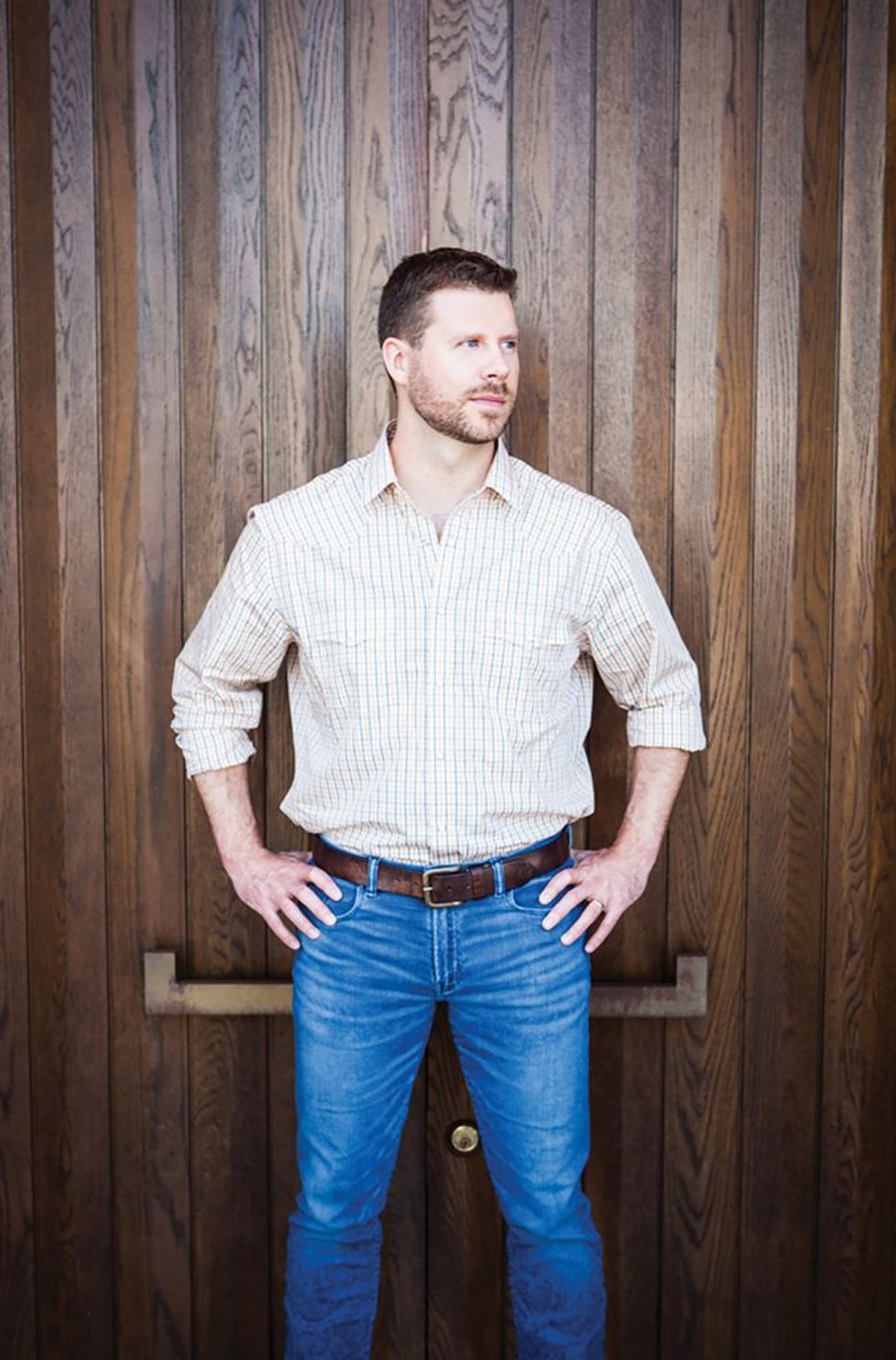 David Keck
Saddle up and head on over to David Keck's new honky tonk Goodnight Charlie's (2531 Kuester St.), opening soon. Elsewhere in the 'hood, long a hub of LGBT nightlife, venues once considered lynchpins of the scene — F Bar, Meteor, Montrose Mining Company — shutter in waves. New spots are the surviving old favorites: the laser-beam-bedecked disco Rich's (2401 San Jacinto St.), under new ownership; beer-and-bears-happy hangout The Eagle (611 Hyde Park Blvd.); and JR's pub (808 Pacific St.), with its vast new-ish patio.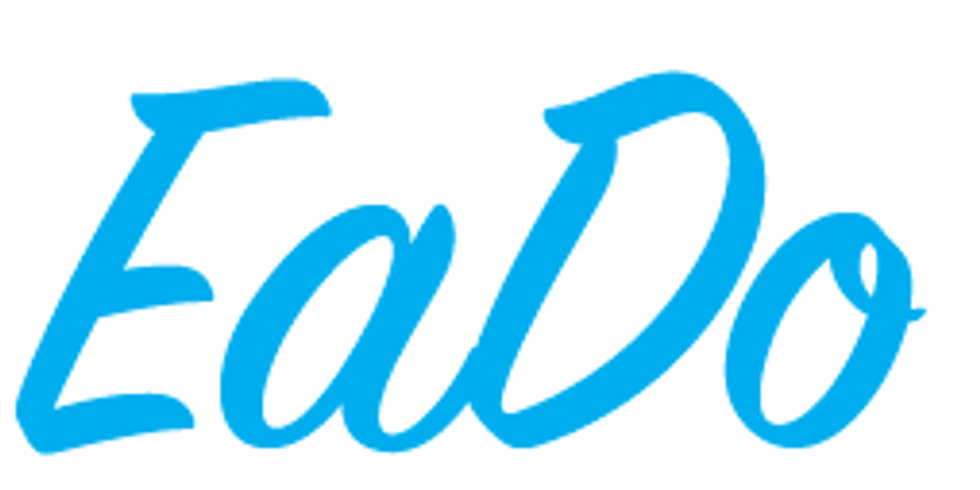 TRENDING NOW: POKE
Find plenty of fish at SeaSide Poke (2118 Lamar St.), where signature and customizable poke bowls are loaded with colorful proteins including salmon, tuna and yellowtail. Toppings span from traditional tobiko flakes and avocado chunks to seaweed salad and herbs freshly snipped out of their planters. Been around the bowl and back again? Look for the unique seasonal items added to the menu each month. The raging poke trend shows no sign of slowing down, as literally dozens of bars with their own twists have been popping up around town since last year. West Houston's The Pokii Eatery (12153 Katy Fwy.) serves a slew of bowls in addition to a "nori wrap" aka the sushi burrito, and Rice Village hot spot Pokeology (5555 Morningside Dr.) has announced that it plans to expand to a new location after its first successful year dishing out adventurous concoctions, including the off-the-menu crawfish bowl.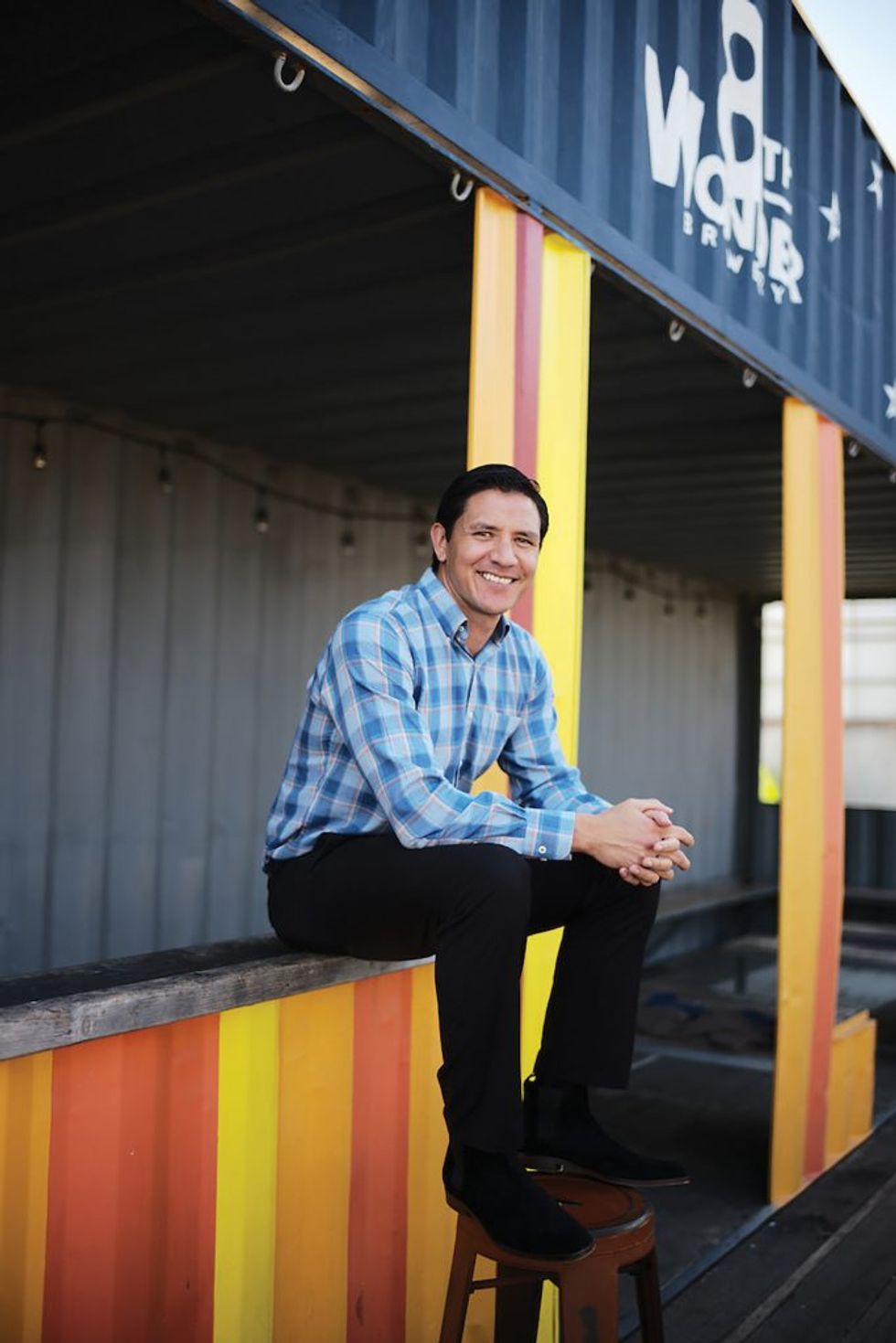 Brian Ching at 8th Wonder Brewery, down the street from his forthcoming beer-and-soccer-savvy Pitch25 concept
DREAM TEAM
EaDo has been associated with soccer since the announcement of the BBVA Compass Stadium in 2009. With the help of former soccer star (and tall drink of water) Brian Ching, one new neighborhood bar plans to celebrate the sport — and add to the area's growing roster of excellent restaurants. In partnership with the Kirby Group (Wooster's Garden, Heights Bier Garten), Ching's Pitch 25 Bier Park (904 Hutchins St.) will serve 100-some beers on tap from around the world, specialty cocktails and "locally sourced, chef-driven, made-from-scratch" food, "down to the breads," says Kirby's Andy Aweida. There will be an actual soccer field inside the bar, and a 10,000-plus-square-foot "yard," where food trucks, concerts and block parties — like ones regaling this summer's World Cup — will take place.
DELUXE DINERS
Snag great eats all day long at Nancy's Hustle, a modern diner with neon signage on the outside and knowledgeable bartenders, eclectic dishware and a diverse menu on the inside. In its first few days in biz, neighborhood residents have raved about the Turkish dumplings starter — served with spicy tomato vinaigrette and lamb jus — and the wine selection. Meanwhile, Indianola, one of three East End concepts in the works from Agricole Hospitality has also been put forth as an all-day diner. Elsewhere in town, Wash Ave's beloved Benjy's will close and reopen as a diner called The Classic — complete with an expanded 30-seat bar counter and light and bright new finishes.
AFTER HOURS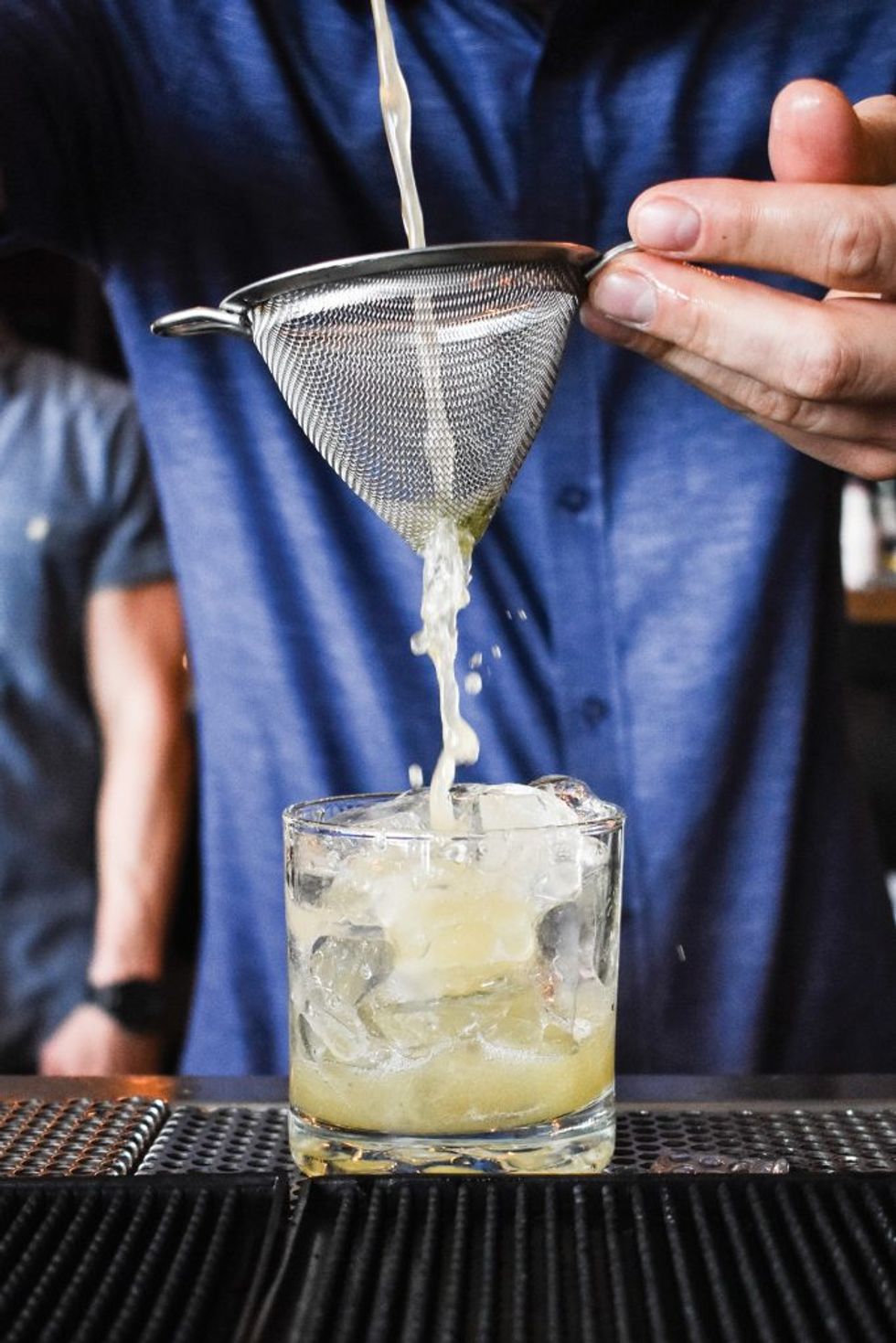 A bartender crafting a cocktail at Chapman & Kirby
During a dressed-up night in the East End, a snap under the neon "Houston, this city is mine" signage at trendy yet unruffled Chapman & Kirby(2118 Lamar St.) — the open-air back patio is nice — has become a rite of passage. A block over, Agricole Hospitality (Coltivare, Revival Market) will soon launch destination cocktail bar Miss Carousel (1201 St. Emanuel St.). Hungry? Score a slice at Agricole's next-door pizza place Vinny's (1201 St. Emanuel St.). Or hold court at the picturesque rooftop patio bar King's Court (903 Hutchins St.), where a menu of British pub fare includes traditional bangers and mash, plus fiery ones like tandoori chicken and King's fish masala.

TRENDING NOW: STEAKHOUSES
The arrival of Steak 48 (in River Oaks District) infused new blood into the city's steakhouse scene. Now, Tilman Fertitta has opened the first Texas location of the nationally celebrated Mastro's inside his 10-acre mixed-use development The Post Oak (1600 W. Loop S.). The swanky steakhouse offers live entertainment nightly, and 16 different cuts of the highest quality meat. A stone's throw away, the classic Del Frisco's Double Eagle Steakhouse (in the Galleria) just unveiled a glam reno, including velvet-swathed booths and a cascading crystal chandelier. And in River Oaks, the former Triniti space is now home to Doris Metropolitan (2815 Shepherd Dr.), a Costa Rican steakhouse with a location in New Orleans. In a refreshing twist, there are several vegetable-centric dishes, and Middle Eastern flavors are incorporated throughout the menu.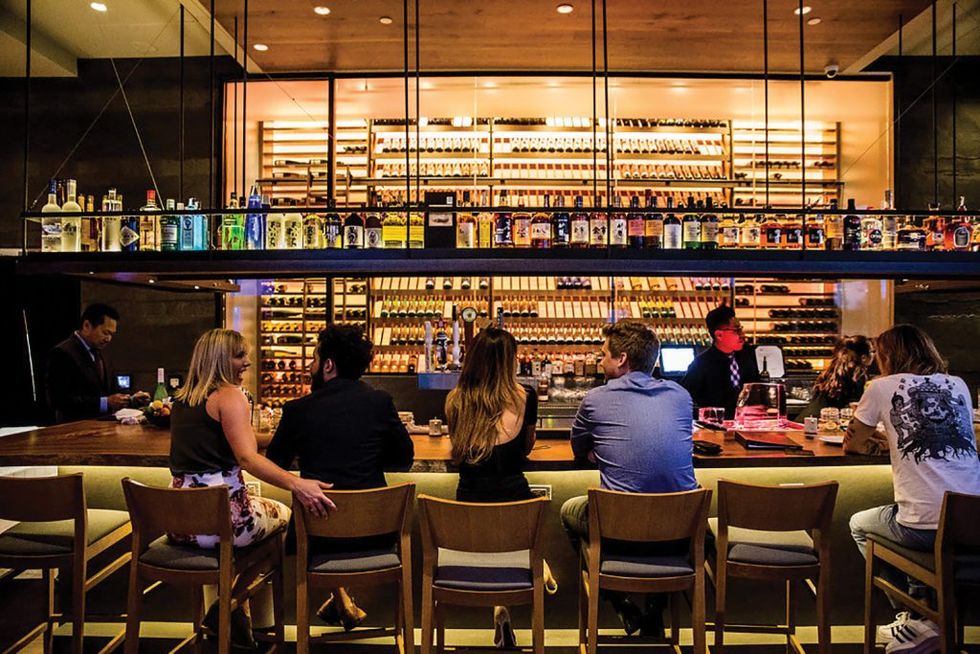 The sceney bar at Roka Akor
ASIAN INVASION
Houston's craving for sexy spins on Asian cuisine continues, and the Galleria just might be the HQ for this tasty trend. A crown jewel in the mall's Jewel Box building, Hawaiian concept Yauatcha (in the Galleria) serves its Michelin-starred dim sum to the U.S. mainland for the first time. Its trendy, lounge-y vibe carries over to Roka Akor (2929 Weslayan St.) as well, where a lively bar serves cocktails with house-infused sochu and the food menu includes  the robata-grilled black cod marinated with yuzu and miso, which takes 72 hours to prepare; steak with Sukiyaki egg yolk; and high-quality sushi and sashimi. And Houstonians have been anticipating the opening of SumoMaya (in River Oaks District) for nearly two years, but hopefully 2018 is the year we can eat Asian-Mexican fusion dishes like pad thai al pastor.
OAK WITH THE MOST
The city's redevelopment of Post Oak into a more pedestrian-friendly and green-space-happy boulevard is well underway. And the restaurant scene up and down Post Oak continues to evolve as well. Perennial favorite Café Annie has rebranded asCafé Annie: Wood Grilled Steaks and Oyster Bar(1800 Post Oak Blvd.), maintaining its locavore-centric ethos — but adding a prix fixe-only Prime Room venue downstairs and a private events space upstairs. Canadian export Moxie's Grill & Bar (5000 Westheimer Rd.) has bowed in a two-story space at the corner of Westheimer and Post Oak, featuring comfort-food-fusion food a la sushi cones and beef vindaloo. Bonus: Open 'til 2am!
AFTER HOURS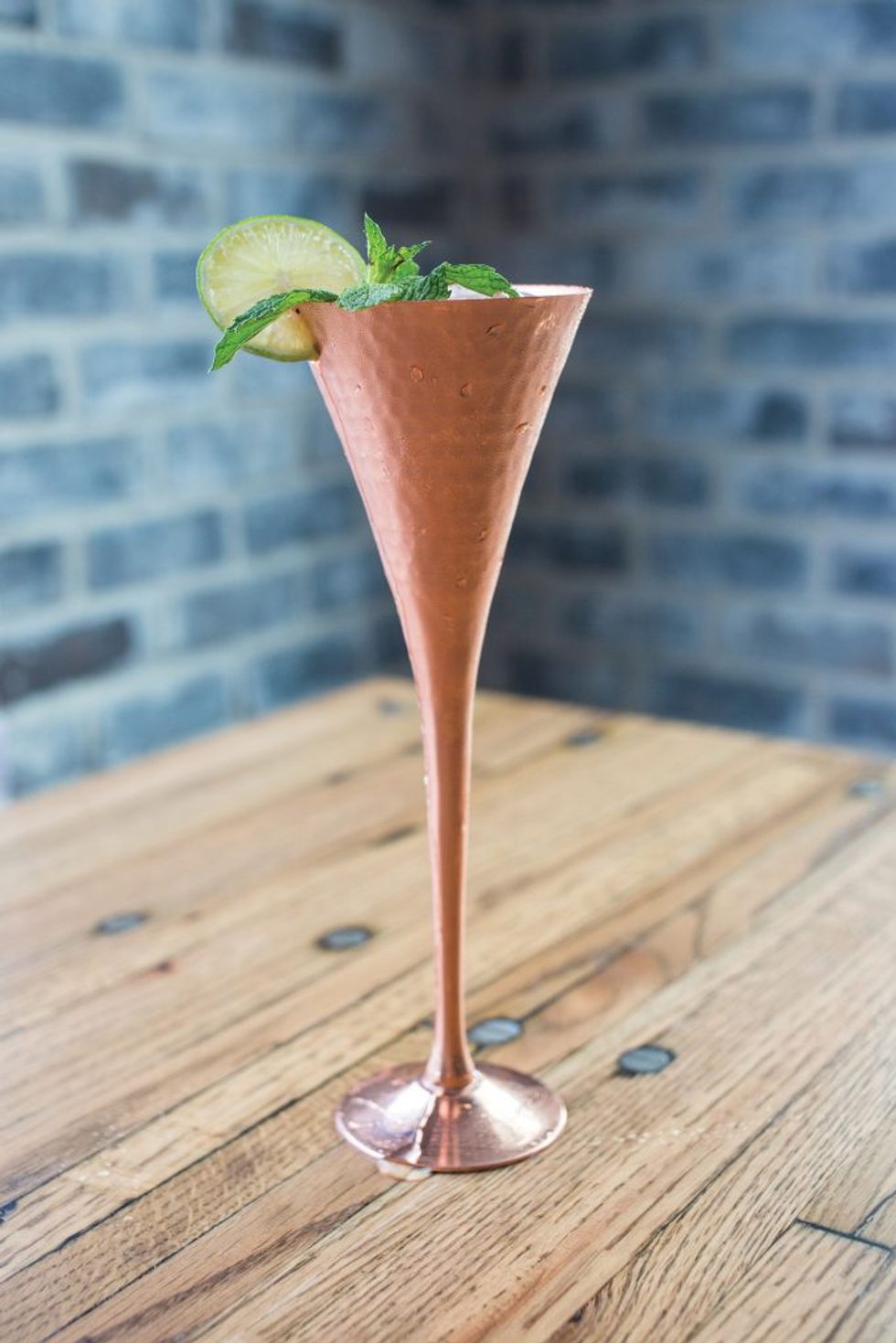 The A'Bouzy
Mule
The 'hood is all a'buzz about A'Bouzy(2300 Westheimer Rd.), the place to score bubbles and bites. Its menu of 1,000-plus vinos from around the world, plus more than 250 sparkling wines, keeps the front patio packed for happy  hour and beyond, while the fresh menu features seasonal salads and seafood — now also available for Sunday brunch. In search of another scene? River Oaks District hot spot Toulouse (4444 Westheimer Rd. E100) plumped up its happy hour menu, available on weekdays in the bistro's bar, adding savory small plates like scallop carpaccio and goat cheese croquettes. Into the evening, expect the crowd to spill out onto the main plaza, sipping boozy coffee-based cocktails from the new after-dinner drink menu — dairy-free espresso martini, anyone? — and engaging in some serious people-watching.
Food+Travel