Everybody Loves Pizza — and, with this Latest Crop of Hip Pizzerias, There's More to Love than Ever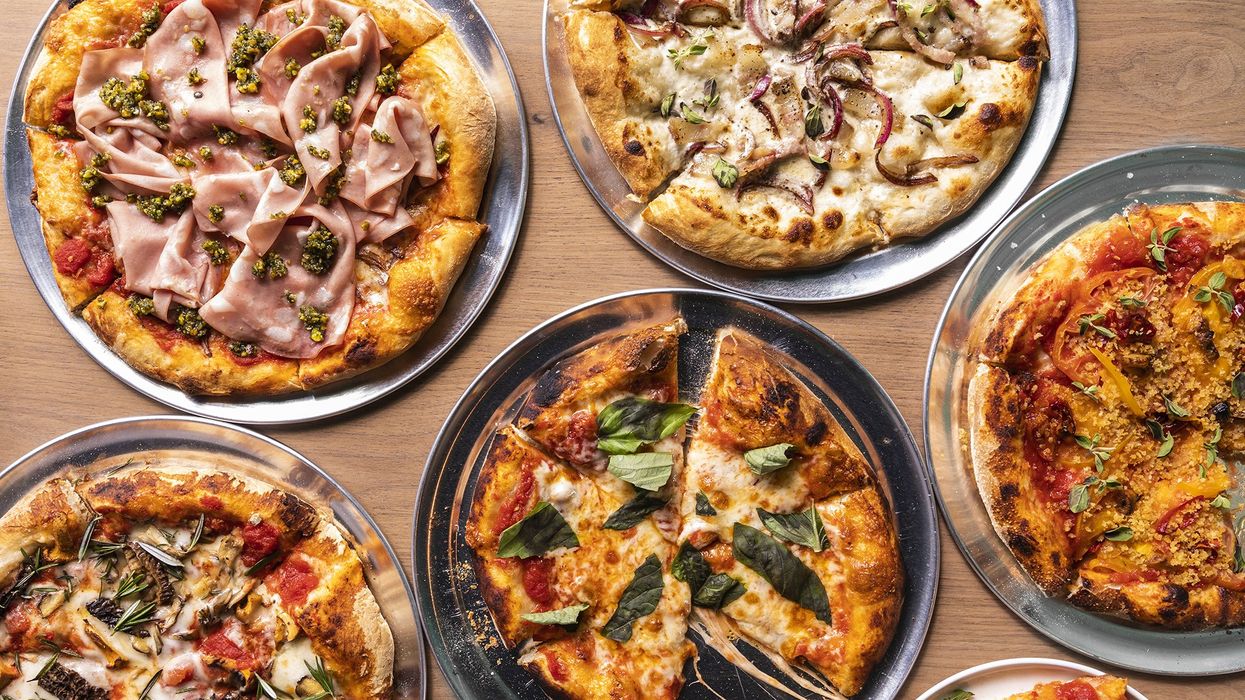 CRAZY BUT TRUE: It's never too hot for pizza in H-Town. Case in point? At summer's (record-breaking) end, several buzzed-about pizza joints had just bowed, or were readying to open their doors, offering an enticing lineup of pies — and a few surprises, too.
---
After four years of missing the puffy, wood-fired pizzas and other delights at The Pass & Provisions, chef Gallivan debuted his highly anticipated restaurant, Elro Pizza and Crudo, in Midtown in July — and it's stayed packed nightly since.
Named after Gallivan's children, Eleanor and Ronan, Elro offers fare beyond its titular dishes, including salads, elevated snacks, and hoagies on housemade bread. But refreshing crudos — think nepitella-cured salmon with apples; and snapper with pickled mango, olives and chiles — and puffy-crusted pizzas delight, to be sure. Meat lovers will dig the chorizo with piquillo peppers and arugula, while the Guanciale has Parmesan sauce and arrives dusted in black pepper.
Gallivan, who was the chef and wine buyer at The Pass and Provisions, has curated a concise wine list ranging from natural sparklers and New World favorites to Old World benchmarks. The bar features classic cocktails and house specialties, as well as tap beer. Art deco pendants and globe lights hang throughout the space, which is paved in whimsically printed emerald green wallpaper, while the terracotta-like tiles on the main bar are a nod to terracotta used in traditional pizzerias. The rest of the 1928 bungalow are equally playful and intimate, thanks to designer Betty Maccaganan.
Sara and Martin Stayer of beloved Montrose-area Nobie's are also grabbing a piece of the pie. The just-opened Nonno's, located on Richmond adjacent to the Stayers' bar, The Toasted Coconut, is already earning raves for its Chicago tavern-style pizza — and even more raves for its impressively 1980s setting, down to the Pizza Hut chandeliers and retro pinball machines.
Fluffy, focaccia-style pan pizzas by the slice are on offer as well as snacks, salads, desserts, cocktails and natural wines.
The latest newbie is from chef Anthony Calleo, the creator of now-shuttered Pi Pizza, whose Gold Tooth Tony's is in its soft-opening phase in the Heights. Calleo has spent the past few years as a chef at Rudyard's, where his Detroit-style pizzas garnered a cult following. In addition to his golden-crusted rectangular pizzas, Gold Tooth Tony's will have a few appetizers, plus meatball subs and specialty lasagna.
Fans of the Detroit version should note that Austin-based Via 313, which Calleo credits for exposing him to the pizza style, will open its first H-Town outpost in Memorial City later this fall. (Austin's Home Slice also migrated to Houston, posting up in Midtown last year.)
Those who prefer New York-style can soon visit Angie's, formerly Louise's, in The Plant Second Ward. And Russo's New York Pizzeria continues to expand, opening its latest restaurant in Morton Ranch in September, plus a spinoff called Olio & Farina in Tomball. Here, guests can partake in a tasting menu that features a selection of chef-founder Anthony Russo's hand-stretched, made-from-scratch pizzas topped with unique flavors, textures, and ingredient combos inspired by pizzas around the world. Wine and cocktail pairings are available, too. We'll raise a glass to that!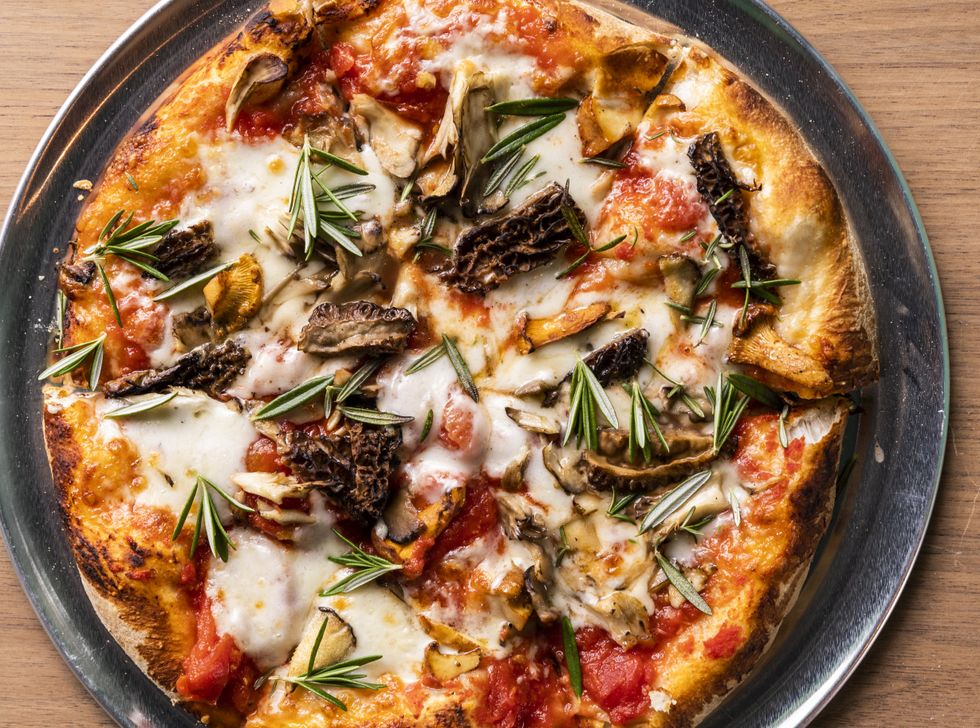 Mushroom pizza at Elro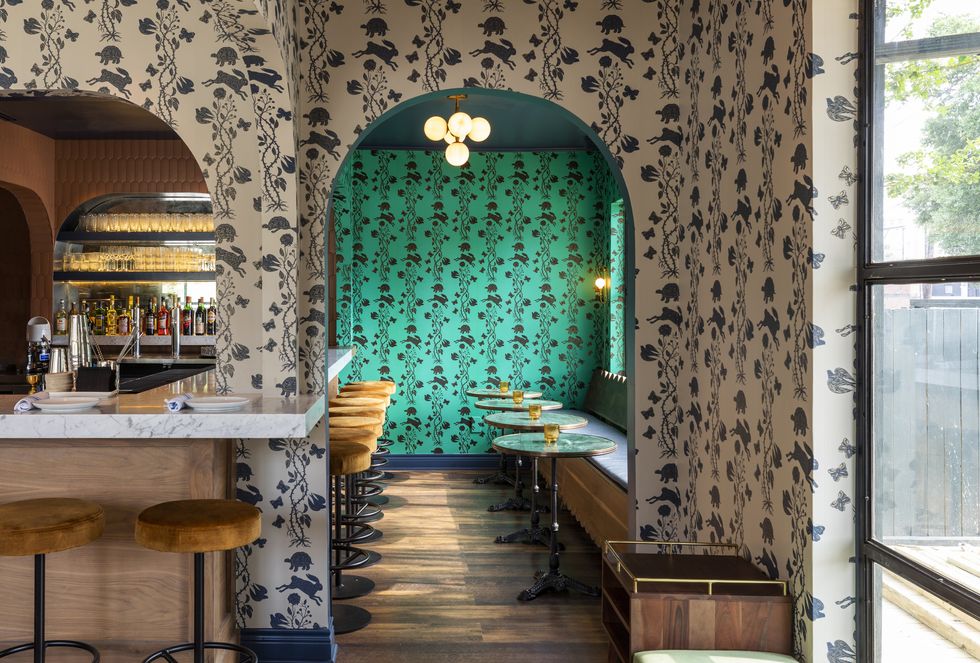 The bar at Elro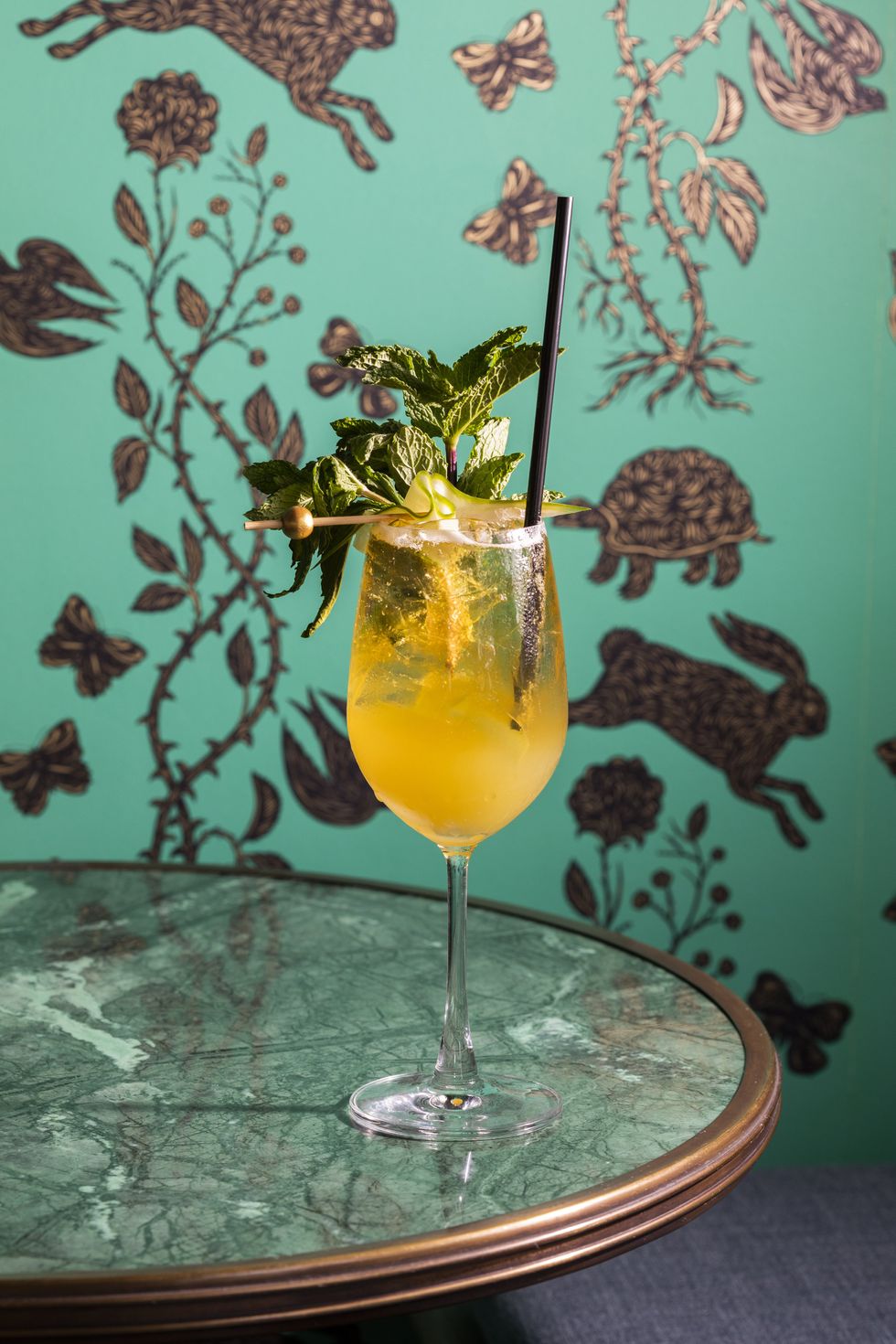 The Badlands Shandy cocktail at Elro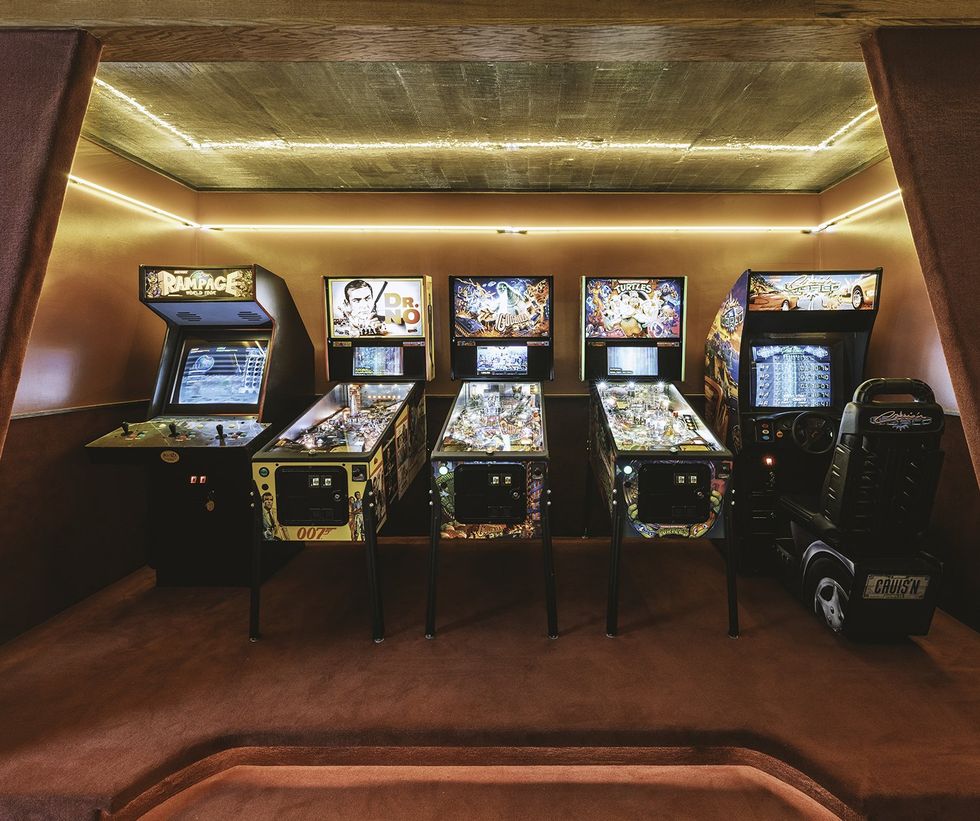 Gin Braverman outfitted Nonno's with video games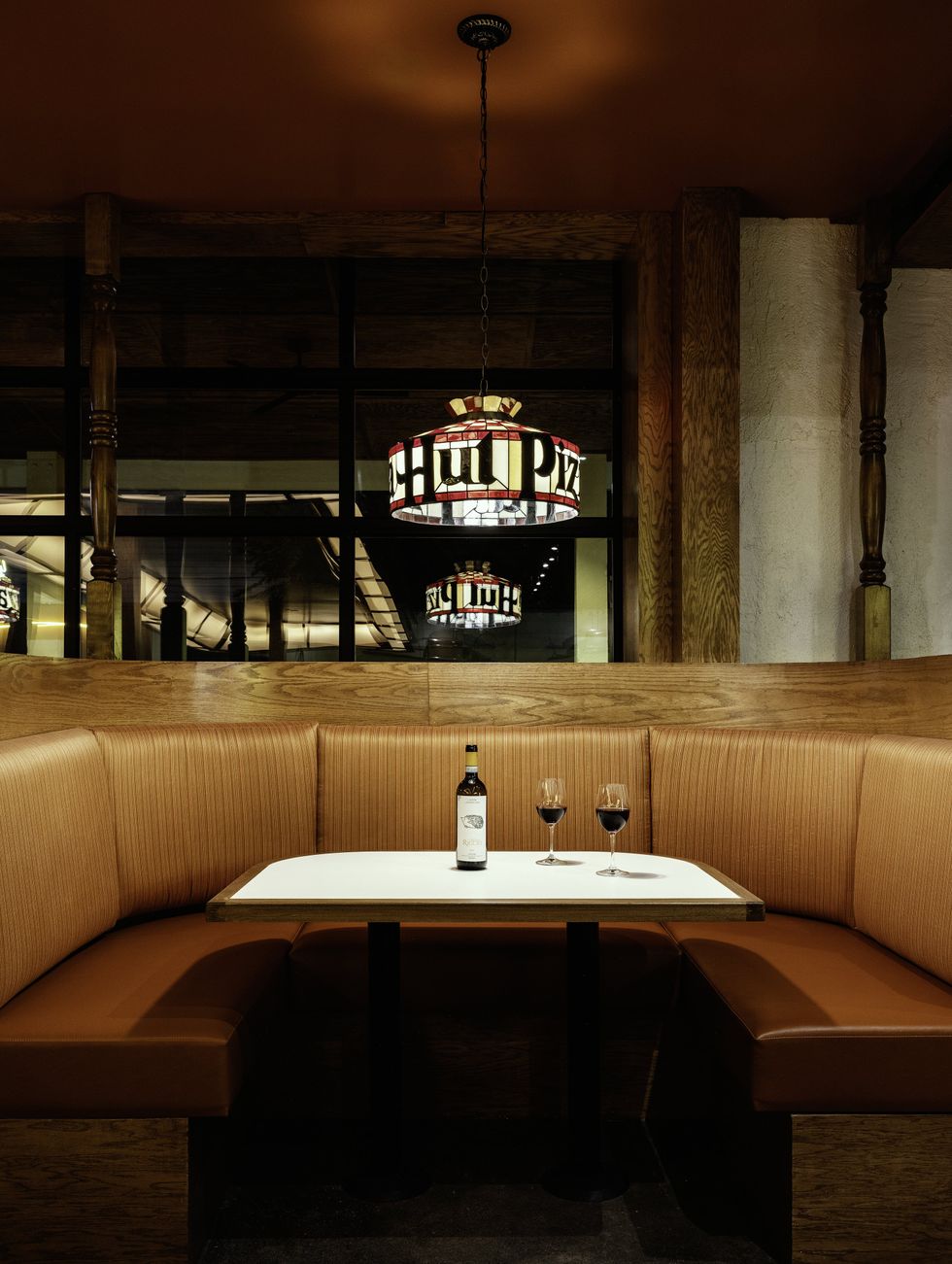 Chandeliers that demonstrate an impressive commitment to the 1980s aesthetic at Nonno's.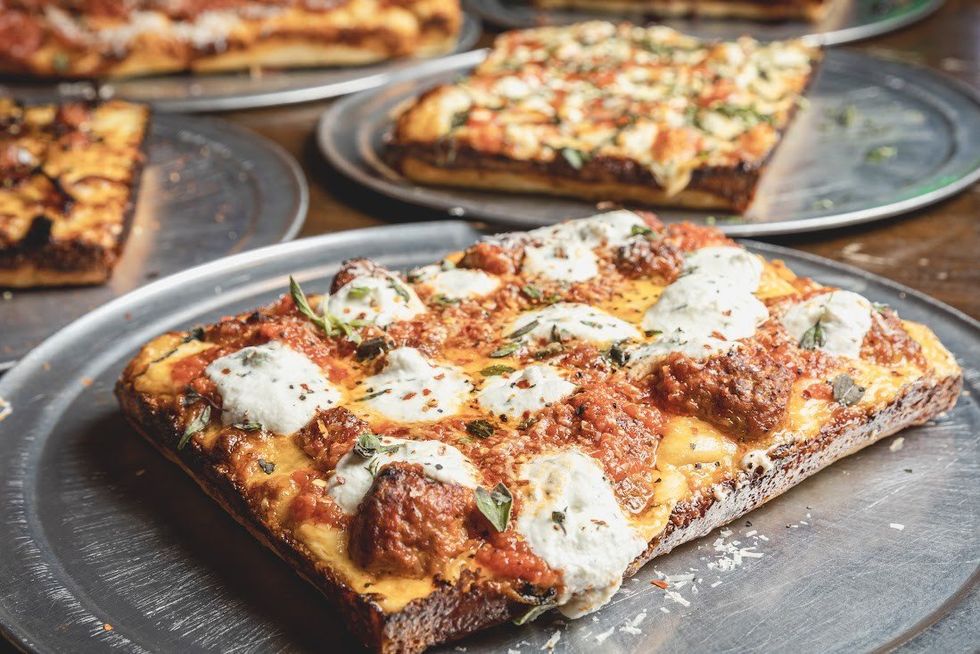 ​Gold Tooth Tony's mouthwatering take on Detroit-style pizza.
Food