Beyond Beverly Hills
Once considered an urban wasteland and not taken seriously as a destination, downtown Los Angeles is lighting up with must-hit haunts and elegantly eclectic hotels.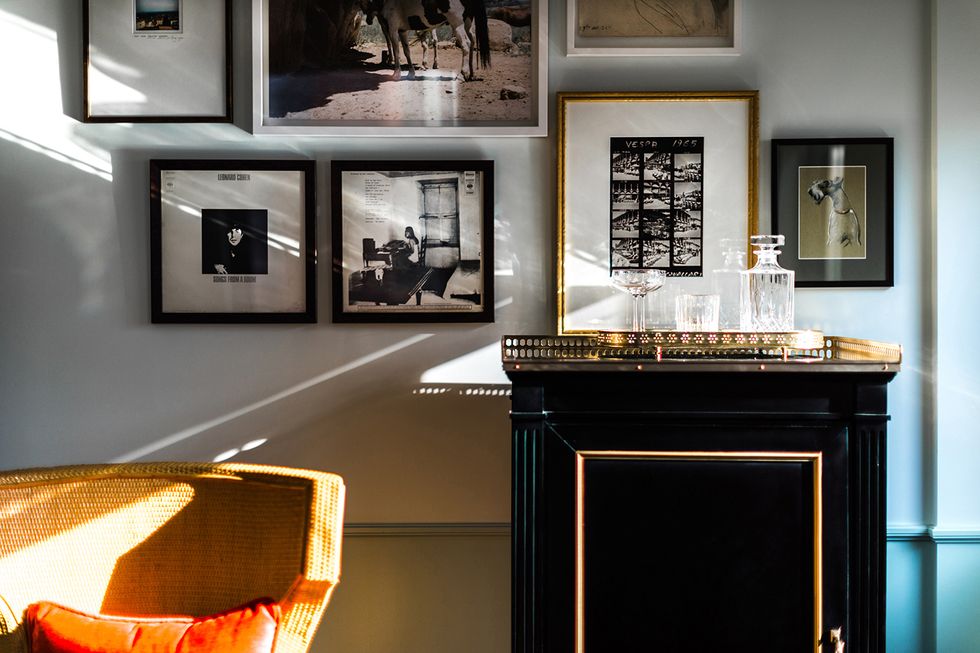 A few decades ago, downtown Los Angeles' most infamous neighborhood may have been Skid Row. These days, changes abound, and the sun-drenched SoCal landscape welcomes a radiant renaissance — but without sacrificing its urban edge. Calling to mind old Hollywood glam, a restored mix of Beaux-Arts and Art Deco gems sits alongside fashionable museums, culinary-savvy venues, bespoke cocktail bars and boutiques-turned-galleries. Welcome to the new DTLA.
---
As in any good sojourn, nourishment is essential. Fuel up at the historic Grand Central Market (317 S. Broadway, 213.624.2378), est. 1917, with diverse vendors stocking L.A. essentials (leafy produce, fresh juices and gourmet coffee, natch). And make a slightly unhealthier decision at the market's outpost of the cheekily titled Egg Slut, whose menu offers various sandwiches on warm brioche buns.
Afterwards, cue up your Instagram for the Broad Museum (221 S. Grand Ave., 213.232.6200), a striking Diller Scofidio + Renfro building, and don't miss Yayoi Kusama's otherworldly, pint-sized "Infinity Mirrored Room" installation (word to the wise: book online and a month in advance). A highly anticipated group exhibit, A Journey That Wasn't, documents various artists' perceptions and representations of time and opens June 30. Across the street, you can't miss the curvaceous, Frank Gehry-designed Walt Disney Concert Hall.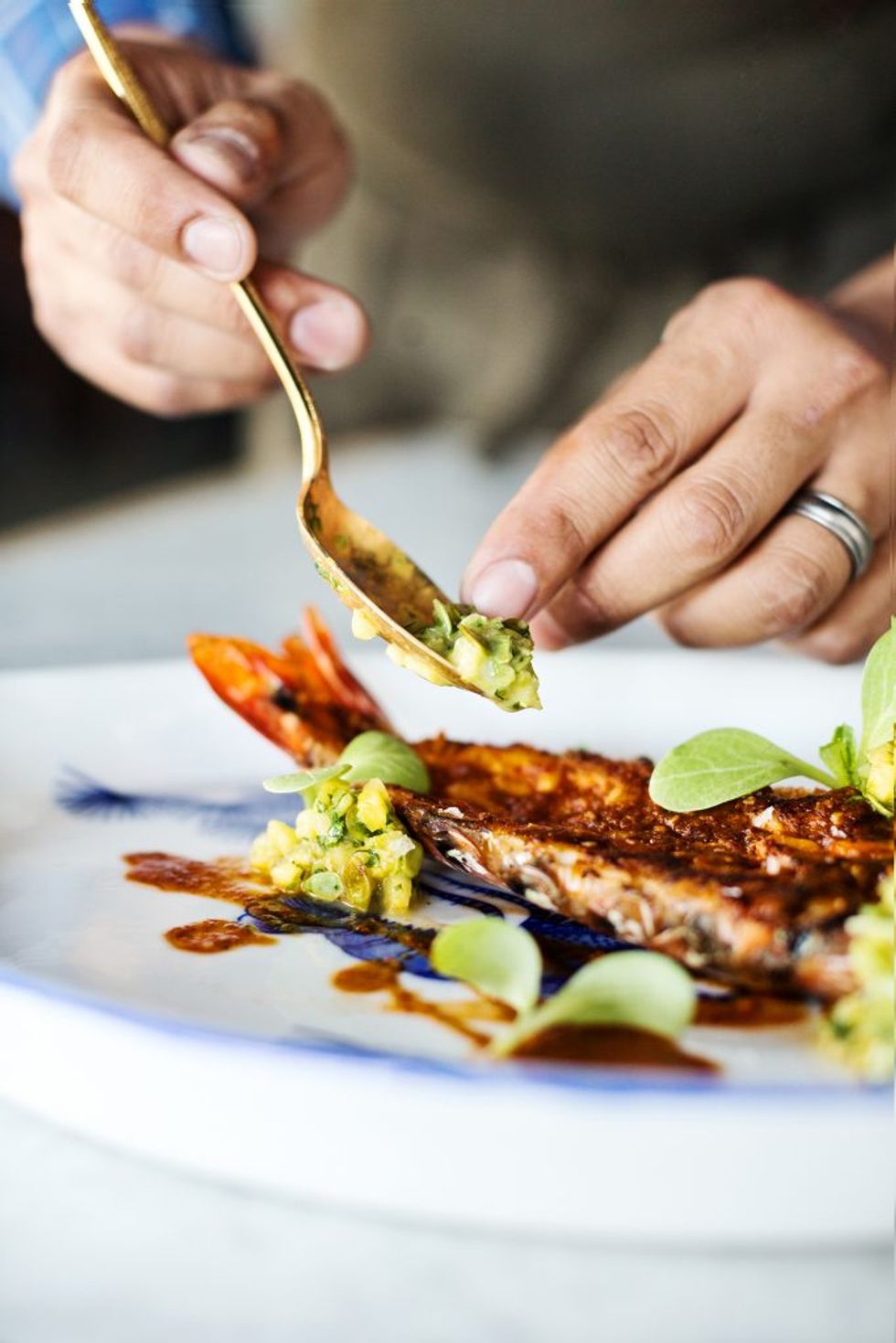 Artfully plated shrimp at Broken Spanish
In the highly walkable downtown, accommodations are aplenty — there are white-hot boutique hotels, and those with high-concept restaurants. Situated in an elegant historic bank building, the Sydell Group's NoMad Los Angeles (649 S. Olive St., 213.358.0000) features 241 rooms compliments of designer Jacques Garcia alongside a rare rooftop pool to gather for tiki-inspired drinks. Downstairs, New York chef Daniel Humm whips up striped bass seared with red kale — and for dessert, a heavenly, igloo-shaped baked Alaska.
Blocks away, a visit to the new Roman and Williams-designed Freehand Los Angeles (416 W. 8th St., 213.612.0021) delivers luxe hostel ambitions with warm-wood rooms and macramé art hangings. Later, sneak upstairs for the Broken Shaker, a hip late-night rooftop bar that slings tropical garden-to-glass cocktails.
To wit, the '20s-era Hotel Figueroa (939 S. Figueroa St., 866.734.6018) has refashioned its 268 rooms with Spanish-meets-Moroccan influences and local female-centric pieces by artists like Alison Van Pelt, whose blurred portraits evoke stylish ghosts. Guests don't skip out on Breva, helmed by chef Casey Lane and serving Basque-forward preparations of wood-oven-roasted chicken and fish.
And that's not all. Los Angeles remains an explosive food town to showcase emerging talent. Standalone restaurants like year-old Rossoblu (1124 San Julian St., 213.749.1099) give rising-star chef Steve Samson free rein to create Bologna-inspired dishes like handmade tagliatelle bolognese, while the hip café set breezes by Kismet (4648 Hollywood Blvd., 323.409.0404) for chefs Sara Kramer and Sarah Hymanson's Turkish-meets-Mediterranean fare. Diners looking for modern Mex stop by Broken Spanish (1050 S. Flowers St., 213.749.1460) for dishes like goat cheese tamales paired with citrus-infused margaritas.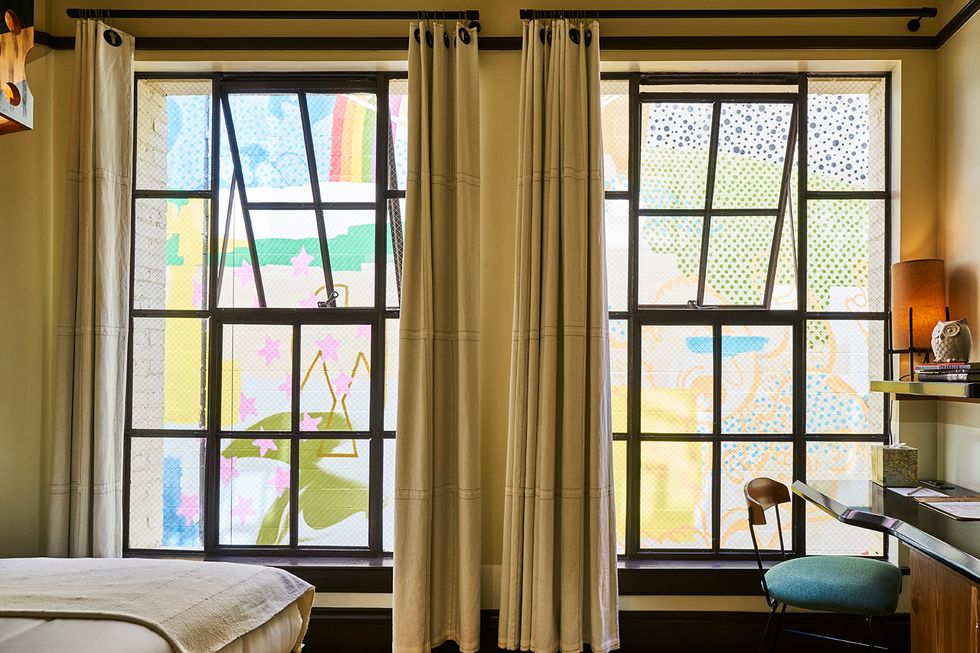 A hostel-luxe room at the Freehand Los Angeles
In a city famous for its shopping meccas such as Rodeo Drive, the buzzy new 30-acre outdoor development known as Row DTLA (777 Alameda St., 213.988.8890) is a quirky alternative that's drawing a crowd. Once the de facto home of produce-loading docks, Row now weaves an artists-in-residence program with bespoke retail. Drop by indie boutiques including that of the cheery design pioneer Poteko, and edgy, emerging fashion from LCD. There's also a buzzy lineup of restaurants like Church and State, a subway-tiled space serving oysters and steak frites. Come early fall, a hotly anticipated outpost of San Francisco's bread shrine Tartine will open.
Through all the gleaming new construction, Los Angeles thankfully maintains its artistic grit. Most of the colorful edge pops in the Arts District, stretching from Second to Seventh Streets, where a surprising lineup of large-scale graffiti and murals dot old warehouses. There are also newly finagled shops and galleries. Occupying a former flower shop, the high-end Hauser & Wirth Los Angeles (901 E. 3rd St., 213.943.1620) rotates modern art while its rustic-chic eatery Manuela serves small plates sourced from local farms (honorable mention to their outdoor garden with rare-breed chickens).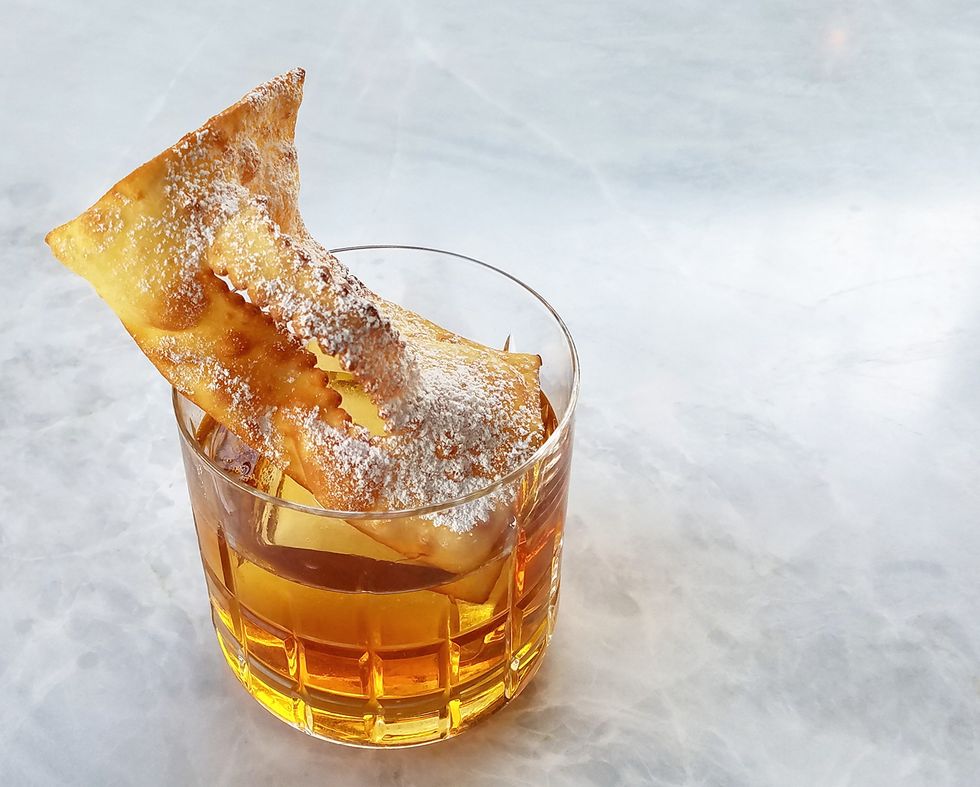 The "breakfast" old fashioned, made with maple syrup, at Rossoblu
Nearby, rustic Italian enthusiasts line up months in advance for Bestia (2121 E. 7th Place, 213.514.5724) and James Beard-nominated chef Ori Menashe's wood-grilled specials. Coming soon, Top Chef winner Mei Lin will open Nightshade (923 E. 3rd St.) in the Arts District while the patrons of famed Guerrilla Tacos food truck, helmed by Wes Avila, can finally visit his first upcoming brick-and-mortar space, also employing wood-fire cooking methods.
While you're still guaranteed some of that La La Land traffic, luckily, for those wanting to avoid rush hour, in 2021, a high-speed rail project (to the tune of $1.7 billion) will link three lines, helping debunk the notion that Los Angeles is solely about being behind the wheel. Still, no matter how the city continues to evolve, the urban glitz, glam and artistic spirit lives on.
AT TOP: A funky corner of a suite at the NoMad Los Angeles.
Food+Travel