Brave Hearts: Pioneering Cardiologists Join Forces
Texas Heart Institute's first-ever clinical cardiology practice promises to further Denton Cooley's legacy.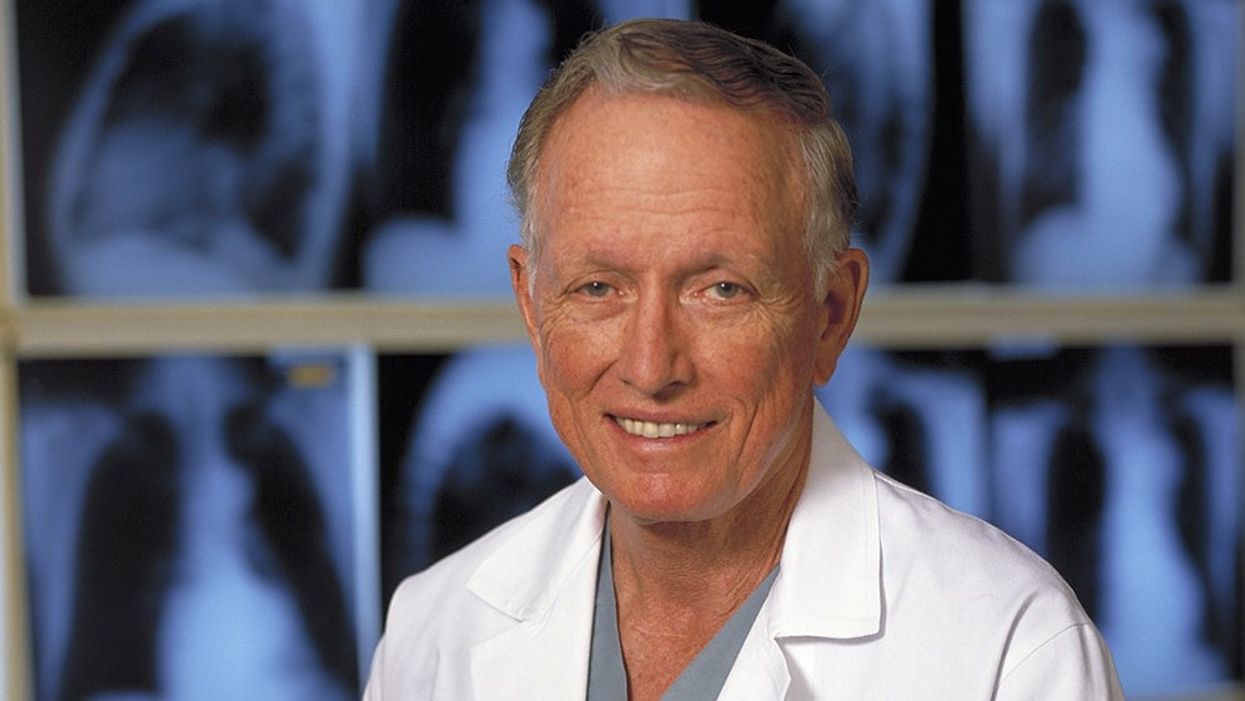 At the, ahem, heart of Houston's world-renowned Medical Center is a commitment to research, education and patient care, as exhibited by surgeons like Michael DeBakey and Denton Cooley. The latter — the surgeon responsible for implanting the world's first artificial heart — founded the Texas Heart Institute in 1962, and today, THI announces that Cooley's legacy of historic breakthroughs and innovative research and education programs will be furthered through the Texas Heart Medical Group.
---
The new clinical practice, helmed by a dozen of the city's best cardiologists with specialties that range from electrophysiology to cardiac imaging, begins seeing patients today at its office in the St. Luke's Medical Tower. Collectively, the doctors speak nine languages fluently, a multicultural makeup that speaks to the Med Center's glowing global reputation.
The founding physicians are "eager to blaze a new trail and practice top-tier cardiovascular medicine," says THI Medical Director Emerson Perin. "In the spirit of the Cooley legacy, we are joining together as a body of clinicians, surgeons and scientists with a unified ethos to take Dr. Cooley's core mission far into the 21st Century."
AT TOP: Dr. Denton Cooley
Business+Innovation