The Spotlight's on These Talented Newstonians (Who Are Soon to Be Upstaged by Another New Arrival)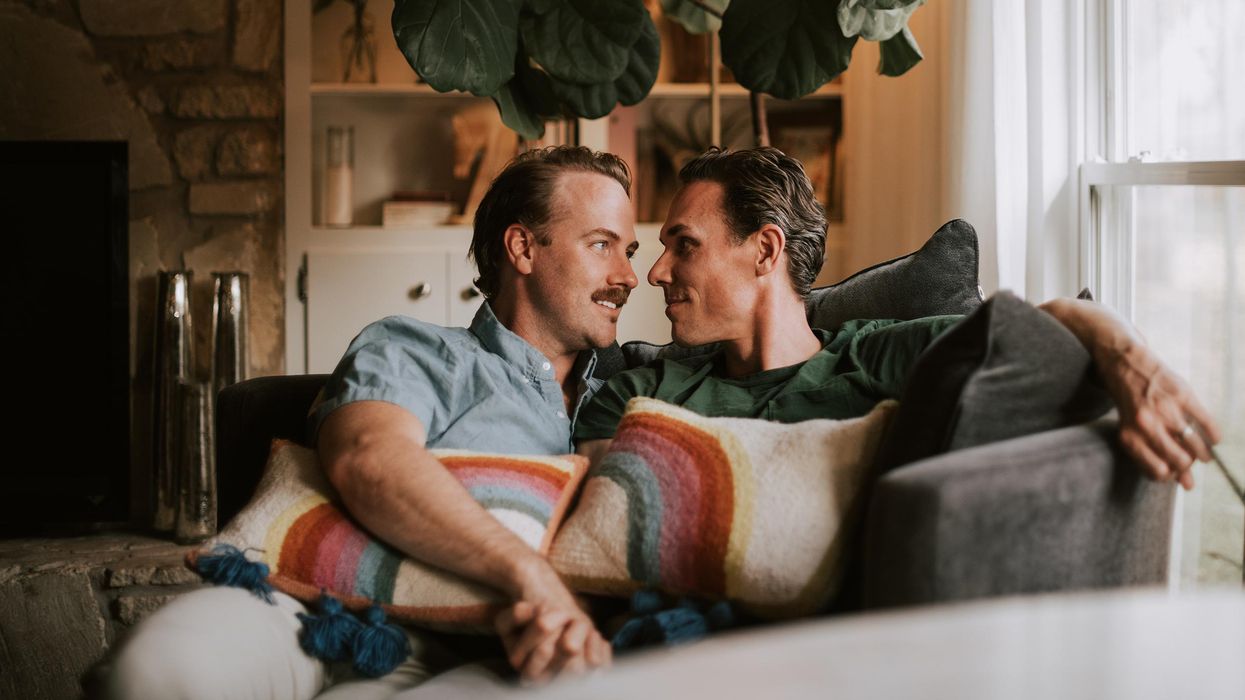 BRET SHUFORD AND Stephen Hanna are wildly talented professional actors and content creators who have amassed an incredible social media following. Their feeds are filled with dance videos, hilarious lip dubs and travel recaps. Shuford, a Houston native, is a business and marketing coach for creatives, while Hanna teaches ballet. Having performed on stages across the country, including on Broadway, the couple has recently settled in Houston. The talented duo has a lot to be thankful for this season. Read on to find out why!
When you were a child, what did you want to be when you grew up? BS: Working on Broadway full-time. Check! Full-time
---
SH: A professional dancer. Check!
What's the best gift you've ever received? BS: After moving to NYC, I returned to Texas for Christmas (I was so homesick) and my family had the entire street where we lived decorated for the holidays with lights in every yard. I cried. I never had felt more seen.
What's the best gift you've ever given? SH: I surprised Bret with a gift to Paris one Christmas, but the trip got cancelled because I booked Billy Elliot on Broadway. We still need to go!
Favorite holiday tradition? BS: Every year in NYC we would make Tex-Mex on Christmas Eve. Even now that we live in Texas, we plan on keeping that tradition alive!
Tell us about your closet. Something old you love, and something you hope gets stuffed in your stocking? BS: I'm a huge fan of my Mickey Mouse Sweatshirt (the one I wore daily during the pandemic), but I'm hoping to perhaps get some more Tecovas boots this year!
SH: My classic pair of blue Levis 514. And I hope I get some new black dress shoes. Or a new car. Or new furniture. Or new tank tops?
Name-drop time: Who's the most famous person you've ever met (and how did that happen)?
BS: Perhaps working on set with Matthew McConaughey on The Wolf of Wall Street for a week. We got to talk all things Texas.
SH: I was in the Broadway cast of Hello, Dolly! and after a show one night, Faye Dunaway was lost backstage and asked me where she could find Bette Midler.
Name three things on your bucket list. SH: We want to see the Pyramids, go to Paris together, and Bret wants to hit every Disney park on the globe.
What's your most useless talent? SH: Bret can cross his eyes one at a time.
BS: Stephen is really good at making Instagram reels.
What's the worst movie you love? BS: Flashdance
SH: Santa Claus: The Movie (the one with Dudley Moore)
What's the closest thing in life to real magic? Both: The gift of a surrogate carrying our child. We can't wait to be dads!
If you were arrested without explanation, what would your friends and family think you had done? Both: Indecent exposure.
People + Places