Bust a Move
It's a new year, time to sweat. Luckily, the boutique fitness fad is in full swing, and there have never been more clever — and fun — ways to work out.
Traci Ling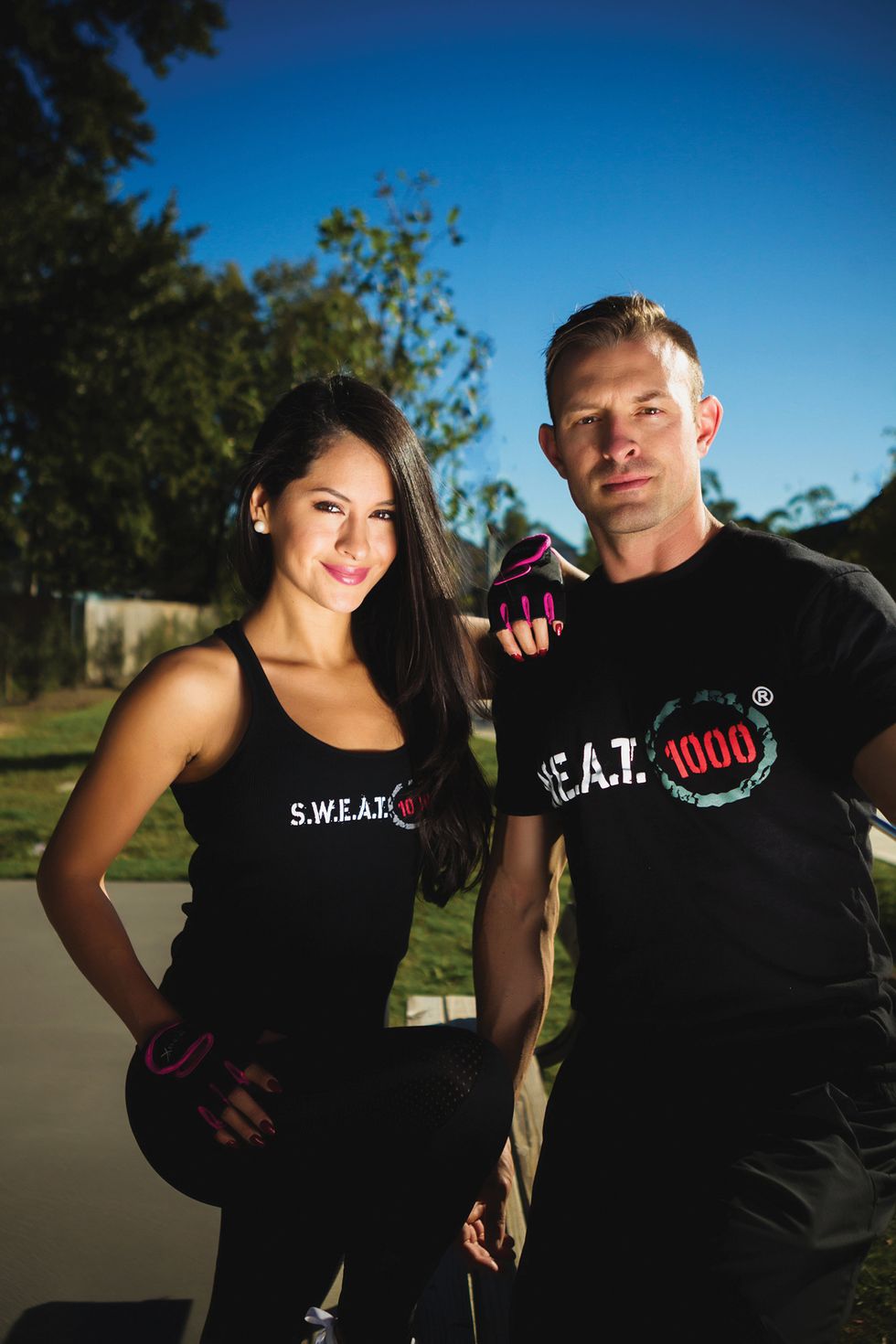 Fitness, like dieting, is prone to fads. In the '80s, it was all about aerobics — leotard, leg warmers and all. In the '90s, we were introduced to the Stairmaster and the big-box gyms like 24 Hour Fitness and Bally's. And while we were generally obsessed with Tae Bo around Y2K, Houston fell off the fitness bandwagon in the early 2000s, and then again in 2012, when Men's Fitness named us the "Fattest City in America."
---
But now it's 2018, H-Town is healthy once more, and the boutique fitness craze has never been hotter. From ballet barre to boot camps, and pilates to cross fit and spinning, Houstonians are turning to personal-trainer-style, specialized small-group fitness to tone and firm, with studios and concepts spawning all over the city at record speed.
The most buzzed-about new studio is S.W.E.A.T. 1000 in the Heights. The facility, which opened in December, comes to Houston by way of South Africa, thanks to husband-wife duo Jordan Strouse and Ana Barron. The couple, who met in Houston and now reside just blocks away from their first flagship location, began taking S.W.E.A.T. 1000 classes while living in Cape Town in 2015.
Initially skeptical about taking a group class, Strouse was totally blown away after his first session. "It was like nothing I'd ever experienced before in terms of the intensity and the programming," he says. Combining treadmill exercises at a 30 percent incline, floor work, weights and boxing — all at high intensity intervals of about six to seven minutes each — the concept made devotees of Strouse and his wife. When it came time for them to return to Houston, they approached the owners about opening a U.S. spinoff.
"There's nothing like it in Houston," says Strouse of the method. "We are doing full-body training every time, burning as much as 1,000 calories during a 60-minute class," he says.
And the really great thing about it? "It's adaptable to everybody," he says. "We would be in there with Olympic gold medalists, Springbok players, Victoria's Secret models, and then on Saturdays there would be couples in their 60s. Don't be intimidated. Come to us for a month and then look in the mirror. It works."
Andrew Pappas, co-founder of Ryde in River Oaks, says that people come to Ryde for the same reason. "We offer a premium indoor cycling experience," says Pappas, explaining Ryde's 45-minute rhythm-based full-body spinning classes set to high-energy playlists. "We do one thing and we do it really, really well, so our clients get consistent, high quality results."
In early 2018, less than three years after opening his River Oaks location, Pappas and his team debut a 4,500-square-foot flagship in the historic Esperson building in Downtown. "It's five blocks from Market Square, with tunnel access, onsite parking and full locker rooms," says Pappas. "We hired Rottet Studio to design it. We're investing in a beautiful space with 55 bikes that's going to be fit for a Downtown client, with a place to change and shower, where you can get to and from work easily."
If the arrival of Full Psycle in The Woodlands and the Energy Corridor — and the 2,500 free rides given away by fellow chain spin studio Cyclebar in Sawyer Heights during its three-week grand opening phase — is any indication, demand is still at an all-time high for these premium fitness methods.
Christa Taormina, owner of Defy Pilates, is also investing in Houston's healthy appetite for boutique fitness. Her rhythm-based pilates boutique in the Heights expanded to a second location in Bellaire in August, just before Hurricane Harvey hit. Even though it was bit of a slow opening due to the circumstances, owner Christa Taormina says there are plans for a third location.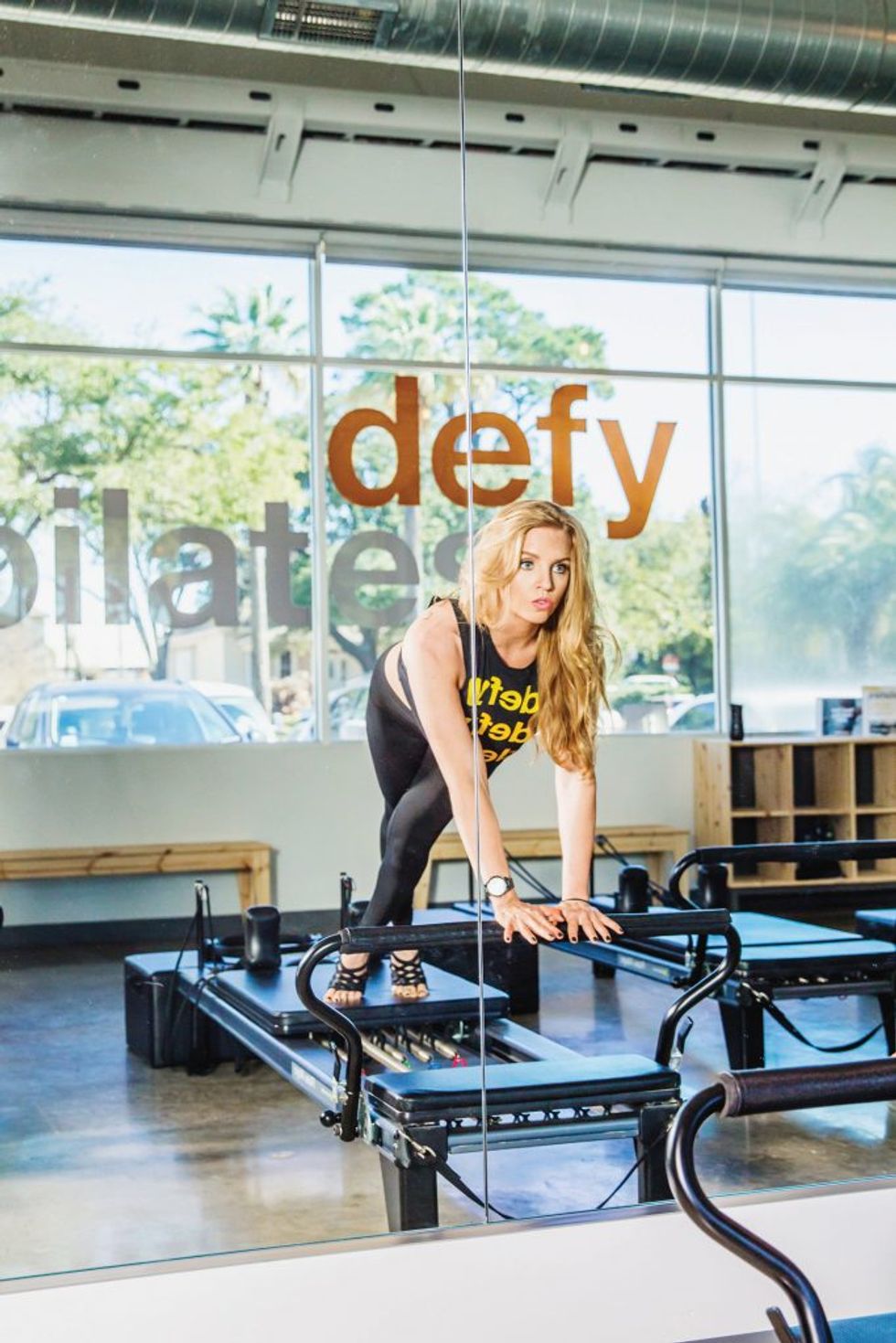 Defy Pilates' Christa Taormina
Define Body & Mind, which offers a variety of classes such as ballet barre and yoga, opened is 9th Houston-area location in Memorial Green in December, with another slated to open in Midtown in the coming months.
In the end, the reason why people love studio-centric workouts so much is very simple. "It's a ton of fun," says Erin Stewart, a co-owner of Define. "We focus on goals. It's results-oriented, and you're held accountable when working with a group. The instructors are all really strong and motivating. It's a positive energy and vibe."
Best of all, she says, "You leave feeling great." ν
Wellness+Giving Back