Fan Favorite Returns to Play with the Houston Symphony This Weekend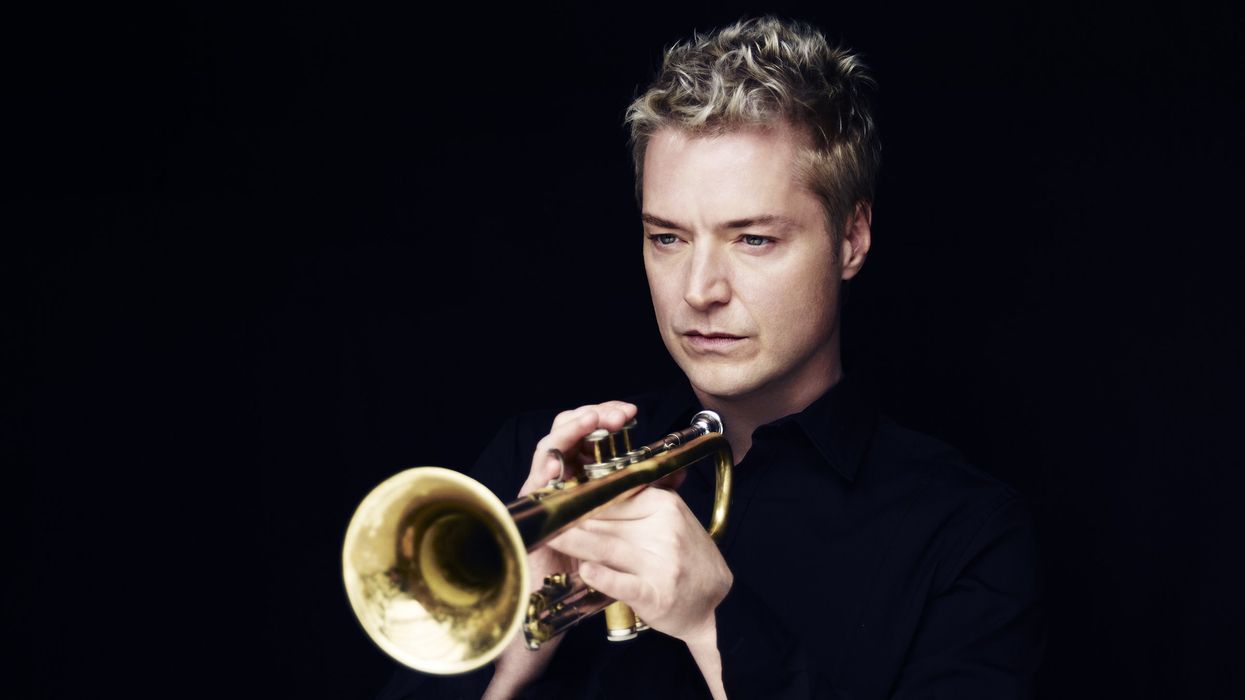 GRAMMY AWARD-WINNING trumpeter and POPS fan favorite Chris Botti returns to the Jones Hall stage to join Principal POPS Conductor Steven Reineke and the Houston Symphony for three performances, April 14-16.
---
With or without a mute, Botti's tone is rich and emotive, his phrasing song-like and yes, often melancholy, as he artfully plays the silences like his hero Miles Davis. And at age 60, he still has really cool hair. Joining Botti onstage will be Caroline Campbell (violin), Lee Pearson (drum set), Julian Pollack (piano), Zach Moses (electric bass), Andy Snitzer (saxophone), Leonardo Amuedo (guitar), and vocalists Sy Smith and John Splithoff, performing alternately lush, groove-centric, and swinging renditions of popular songs (Leonard Cohen's "Hallelujah") and vintage standards ("I've Got You Under My Skin"), each arranged by some of the best in the business, including Vince Mendoza, Gil Goldstein, and Rob Mathes.
Botti often returns to the word "space" to describe what makes for a great arrangement. "Some orchestrators can overwrite a little bit, and then it's very confining," says Botti, who prefers room for him and his band to stay loose and improvise while the orchestra is "delivering an emotion." "The more ethereal it is, the better for us, maybe?" says Botti.
We haven't used the "j" word yet, but it should go without saying Botti's musical foundation is most definitely jazz, a music that starting in the 1930s heralded a period of experimentation when the voice became an instrument, and the ability to sing "like a horn" was of equal to if not higher importance than interpreting a lyric. (If you could do both, like Billie Holiday, you were gold.) Botti has recorded and performed with legendary, old-school jazz vocalists, including Sinatra and Tony Bennett, but he's probably best known for his collaborations with such pop icons as Sting, John Meyer, and Lady Gaga. "All the people I've worked with, I kind of knew socially before, and was already a fan of their music," says Botti. "I'm kind of proud of that. Because a lot of times, instrumentalists get paired with singers and it smells like a commerce thing, like some record executive said, 'Oh, you should do a duet with so-and-so because they're trendy now!'"
Going back to the word "space," Botti believes performing with singers can inspire one to play more lyrically and less academically. "A lot of the young jazzers are very academic," says Botti. "They don't listen to any singers, and they don't like singers. So subsequently, when they play with singers, they step all over them."
Speaking of academia, Botti confirms he left Indiana University in the middle of his fourth year to play 10 dates with Frank Sinatra at the Hollywood Bowl. "I'm a very driven person," says Botti, referring back to that life-changing decision, and the current joys and challenges of being on the road with his band 250 days out of the year. "But it's a daily battle, whether it's staying in shape, playing the trumpet, or touring as much as we do. You can't be a flake. You gotta have an instilled work ethic from a very young age."
Art + Entertainment