The Popularity of Her Fancy 'Pop Tarts' Forced This Chef to Quit Her Dream Job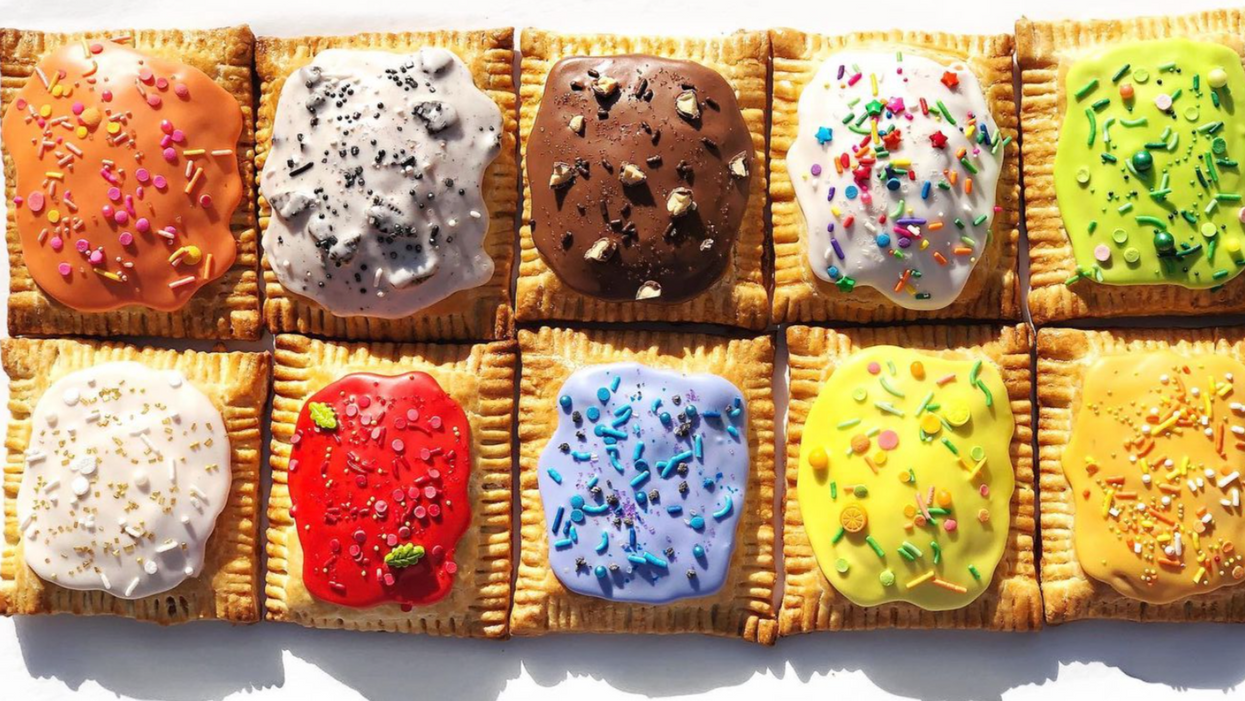 MOST PEOPLE DREAM of quitting their corporate jobs to work for themselves. Christina Au was the opposite. After a Covid-issued furlough from her job as a pastry chef at the Four Seasons Beverly Hills and Philadelphia, she came back to her hometown of Houston and started baking fancy pop-tart-style pastries at home as a way to hold her over until she could go back to work.
---
"I just want a fat paycheck and no responsibility [of owning a business]," she said. She invented recipes and did test runs, giving them to industry friends first. Some flavors didn't make the cut, but many were fab: Her unique, sophisticated and downright delicious toaster pastries were born. Among Au's hits? Flavors like Cherry Lime, Calamansi Marmalade, Mango Tajin, Guava Cheesecake — and even savory ones, like Spinach Ricotta.
The response has been explosive. Her creations have become a hot, hard-to-get item, selling out as soon as she makes orders available online, and summoning long, wrap-around lines at weekend pop-ups throughout the city. The pastry is labor-intensive; it takes around two weeks to make 200. "I do it all myself," says Au, stating that because of the experimental nature, it's difficult to take on any help. "I just don't have the time to train someone to do it exactly the way I do it."
Despite the popularity of her avant grade "Pop Tarts," Au was still hoping to get back to what she called her "dream job." But after one more go with the Four Seasons, it seemed the universe — and her pastries — had decided differently for her. This month, Au moved out of her parents' kitchen and into a commissary in the Heights to streamline operations and accommodate orders. Her last name, Au, is the periodic symbol for gold, so the branding was a no-brainer: a simple, black-and-gold periodic table element design with her last name.
"It's been great for my mental health," says Au, explaining that the stress of a traditional bakery —producing too little and selling out, or over-producing and having to sell or throw away old product, along with other day-to-day logistics — is not a factor for her. "This way, I can work as much or as little as I want."
While the hand-pies may be her bread-and-butter, anyone who's scored any of Au's pastries will tell you that her other items are actually the best-kept secrets — namely, her Valrhona chocolate chip cookies and gourmet candy bars.
Follow Au on Instagram @christinaau [] to order online or catch word of when and where her next pop-up will be.
Related Articles Around the Web
Food