Devouring Houston
It's the year for both vivacious veganism and mighty meat, for dining in town and savoring the suburbs, and for brand-new concepts with retro-chic vibes. Toast 2019 and all of its most delightful dining options. May we suggest a tiki drink?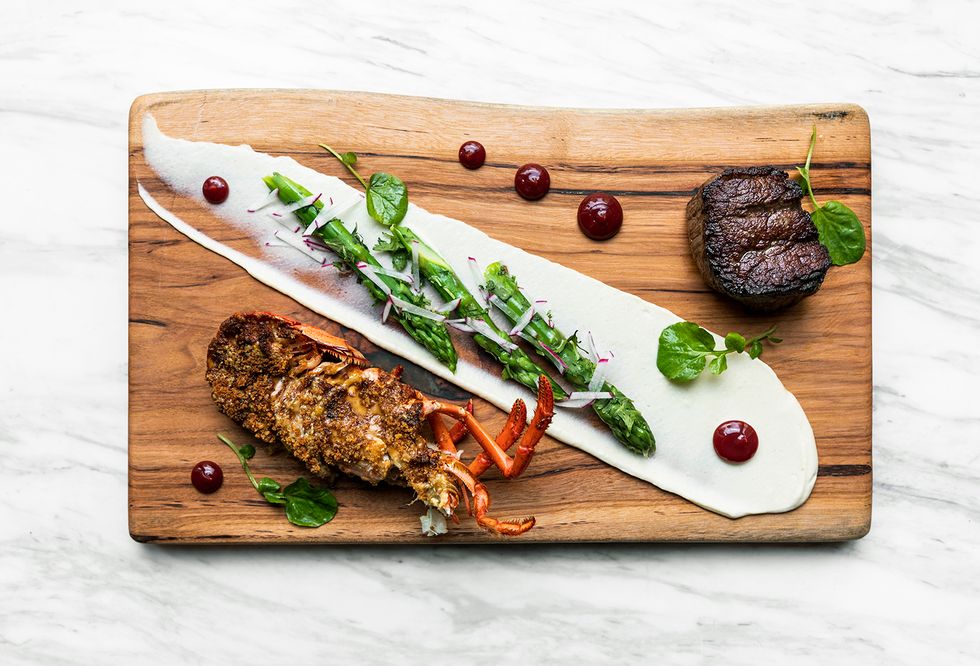 Trending Now
Old is New
In Montrose, L'Olivier has transformed to Avondale Food & Wine, with unstuffy seasonal food and a wine-retail program. Danton's has a new address, reemerging as Eugene's Seafood & Steaks in the former Mockingbird Bistro spot. In Uptown, RDG has thrown it back, rebranding as Café Annie, while The Houstonian has overhauled its onsite restaurant as Tribute. In The Woodlands, chef Austin Simmons' daughter Tris is the namesake for his bold new take on what was once Hubbell & Hudson.
---
Hot 'Hood
Mall Crawl
A Nobu is coming, a Nobu is coming! The shouts of scenesters were heard all over town. And they were warranted: Nobu arrived at the Galleria in style, with melt-in-your-mouth miso-glazed cod brought to your table by knowledgable servers. Next door, Fig & Olive sees a similarly chic crowd, and the just-opened Blanco Tacos & Tequila offers more than its name suggests, with piled-high burrito bowls and ensaladas. Spice Route Co.'s Indian restaurant Musaafer rounds out the old Saks wing's new foursome of restaurants. Meanwhile, Yauatcha's new dim sum weekend brunch is popular.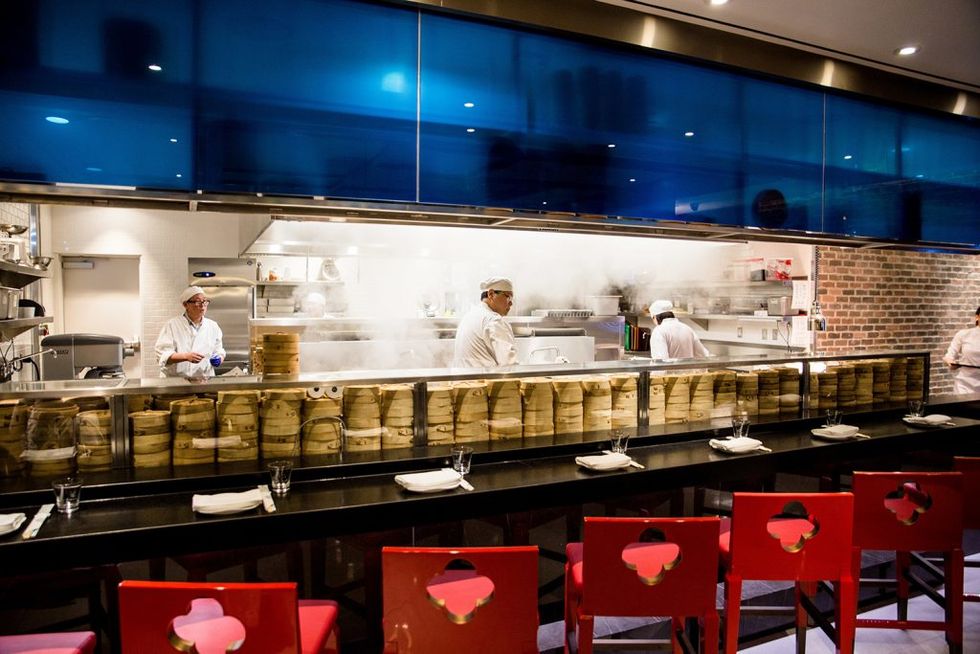 Yauatcha
Trending Now
It's Tiki Time
Time flies when you're having rum! Decked-out tiki bars are taking over H-Town, like Kanaloa, nestled among the bustling bars surrounding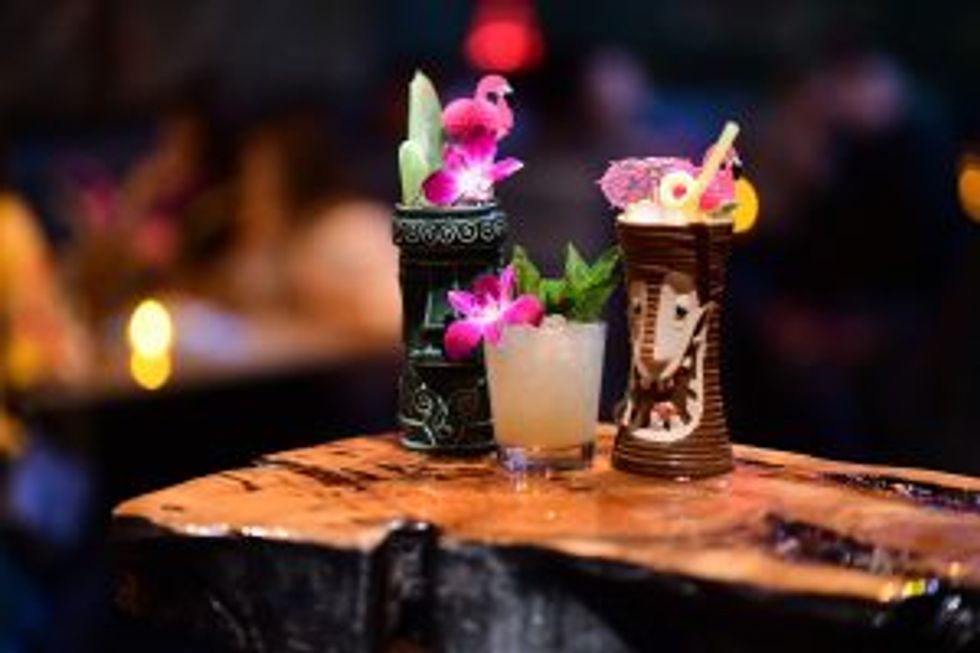 Tiki drinks at Kanaloa
Downtown's Market Square Park. A row of grimacing tiki faces in the kitschy-cool main bar keep watch while guests sip on Blue Hawaiians and shareable punch bowls — all to a soundtrack of tiki-reggae. And Martin Stayer, chef-owner of hidden-gem Nobie's, and his wife Sara bring a new concept called Toasted Coconut to Montrose this spring. With a chef-driven menu fusing Caribbean and Asian flavors, the restaurant will house a beachy patio, complete with palapa, that aims to whisk patrons away to a tropical paradise. Bottoms up … and so is the surf.
Insta-Worthy
What's Up Downtown?
@ghoma4 at Coterie
While the plethora of high-end hotels and their doted-upon dining options (looking at you, Xochi and Lucienne) have dominated foodies' feeds for the last couple of years, a new crop of delicious destinations has emerged Downtown. In addition to a whopping five dining halls, cute Coterie — with cocktails, coffee and all-day bites like scones, salads and pizzas — is worth a visit. And Pat Green's The Rustic, a massive live-music venue near the Toyota Center, is making soundwaves, too. For fine-dining, set your sights on, well, another new hotel restaurant: the renovated Lancaster Hotel's Cultivated F+B.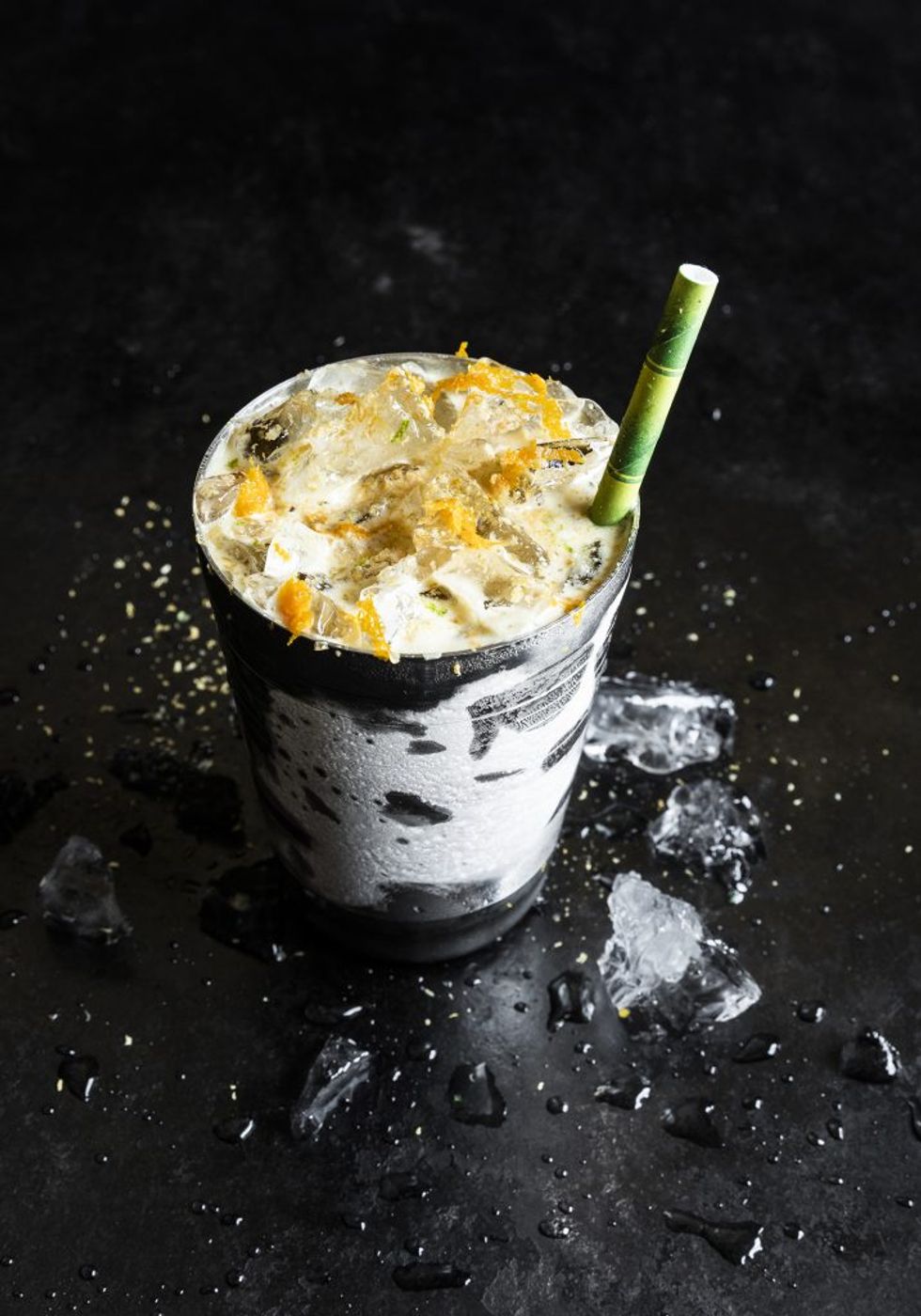 The Miss Carousel cocktail — with rye, cognac, walnut liquer and syrup, egg white and more — at the bar of the same name
Hot 'Hood
East End Game
Follow the bright lights of the novelty ferris wheel perched high above Truck Yard and find yourself in one of the hippest areas in Houston. The multi-level bar, boasting food trucks and a live-music stage, is a hangout of epic proportions. Nearby, Agricole Hospitality's Indianola diner and Miss Carousel cocktail bar have bowed. Cocktails like the Savage Fashion are best paired with a cheese board, or even chased with a "cheap thrill," a.k.a. a $3 shot. And Nancy's Hustle continues to top best-restaurant lists by national mags like Esquire, Bon Appetit and Thrillist.com, thanks to its vintage sound system, unique yet approachable menu — Turkish dumplings, sourdough tagliatelle — and natural wine list.
Trending Now
All 'Cued Up
With a number of joints firing up the coals in 2019, H-Town's barbecue scene has never been hotter. Brenham's Truth BBQ finally bows in the former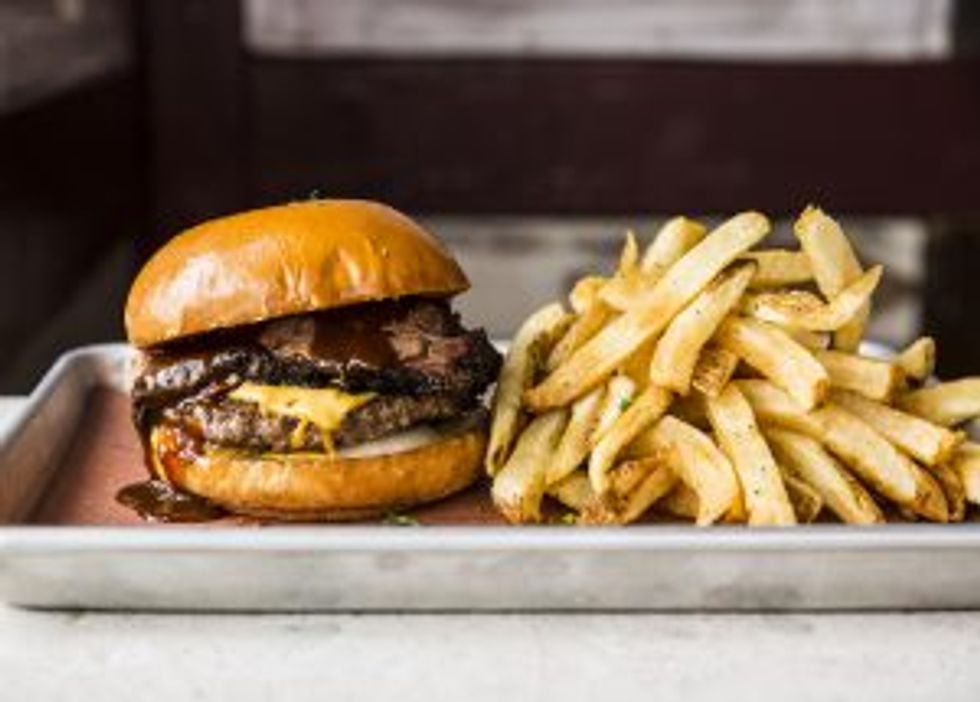 Delta Blues Smokehouse
J.Black's space on Washington at Heights, bringing pitmaster Leonard Botello IV's famous brisket and more to town. Also look for hot spots like Blood Brothers BBQ, from brothers Terry and Robin Wong, in Bellaire, and a permanent location for Bucks Barbecue Co., which currently pops up inside Lucky's in EaDo. Still-new spots like Feges BBQ in Greenway Plaza — with thoughtful sides, like coleslaw made with yogurt — and Pappas' Delta Blues Smokehouse on the Gulf Freeway remain popular.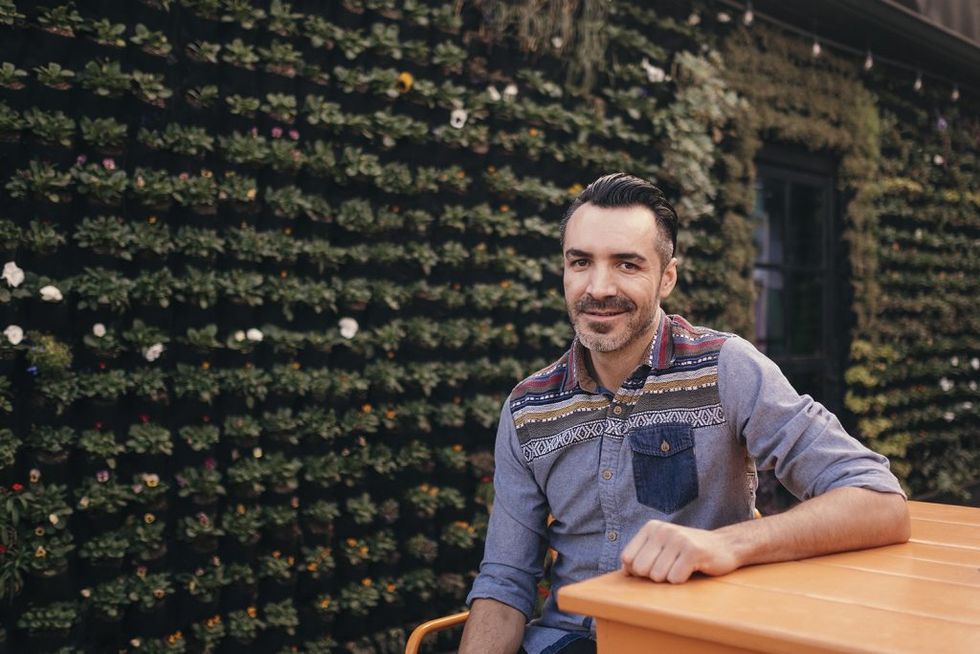 Bermudez at Present Company
The Crew
Shawn Bermudez
Years ago, Shawn Bermudez was dubbed the King of the Westheimer Curve, known for his bars like Boondocks, Royal Oak and Stone's Throw. More recently, his patio-savvy Burger Joint restaurant and picture-perfect Present Company, with its neon signage and vibrant furnshings, have put new jewels in his crown. And now, he expands his reign to the north, with a long-anticipated second location of the Burger Joint on Shepherd in the Heights. Expect an even bigger patio, and a full bar.
Hot 'Hoods
To New Heights
The Heights is bursting at the seams with new hangouts, like Ford Fry's Tex-Mex joint Superica and neighboring Gulf Coast-inspired La Lucha,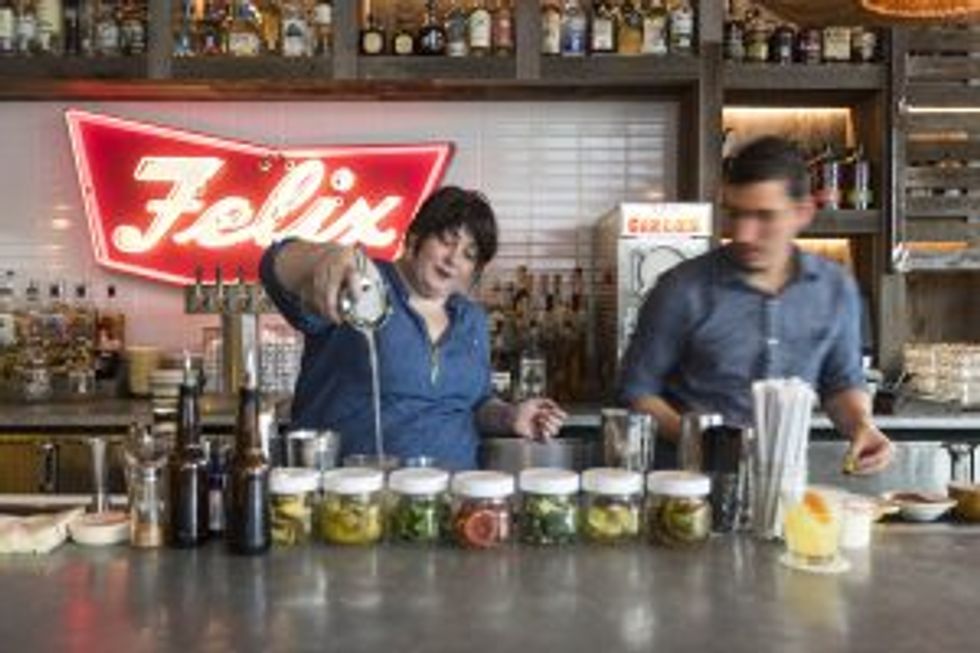 Mixing margs at Superica
whose late-night weekend menu is available until 2am. A block away, Dallas-based po-boy-shilling Flying Fish is opening soon, while Calle Onze on 11th is scoring rave reviews for its honeydew and tamarind 'ritas. New outposts of Dish Society and Kolache Shoppe arrive soon, as will wine-savvy Savoir, from Brian Doke, who spent eight years operating Tiny Boxwood's, and chef Micah Rideout.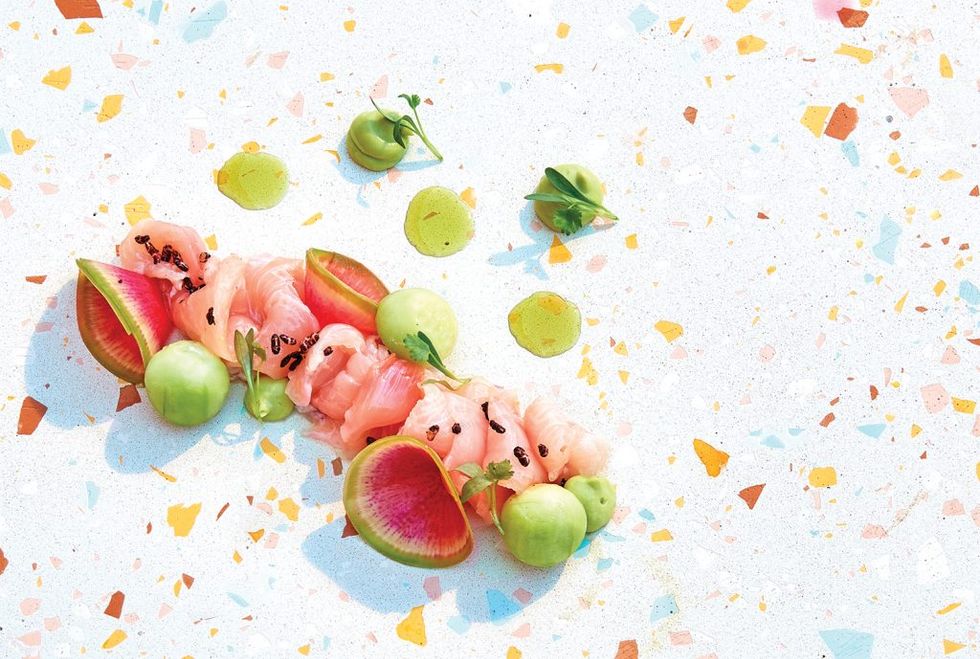 Fish crudo with watermelon radish, cucumber and puffed black rice at Vibrant
Trending Now
Clean & Green
It's never been easier to eat clean. Vibrant on Fairview — entirely gluten-, dairy- and refined-sugar-free — now serves dinner. Think quinoa spaghetti with lobster. Stephanie Hoban's vegan-friendly Verdine brick-and-mortar bows in the Heights Waterworks development soon, while in Uptown Park, folks feast on scratch-made feel-good food at Flower Child, with a menu key for vegetarian, vegan and gluten-free dishes.
Insta-Worthy
Shake It Up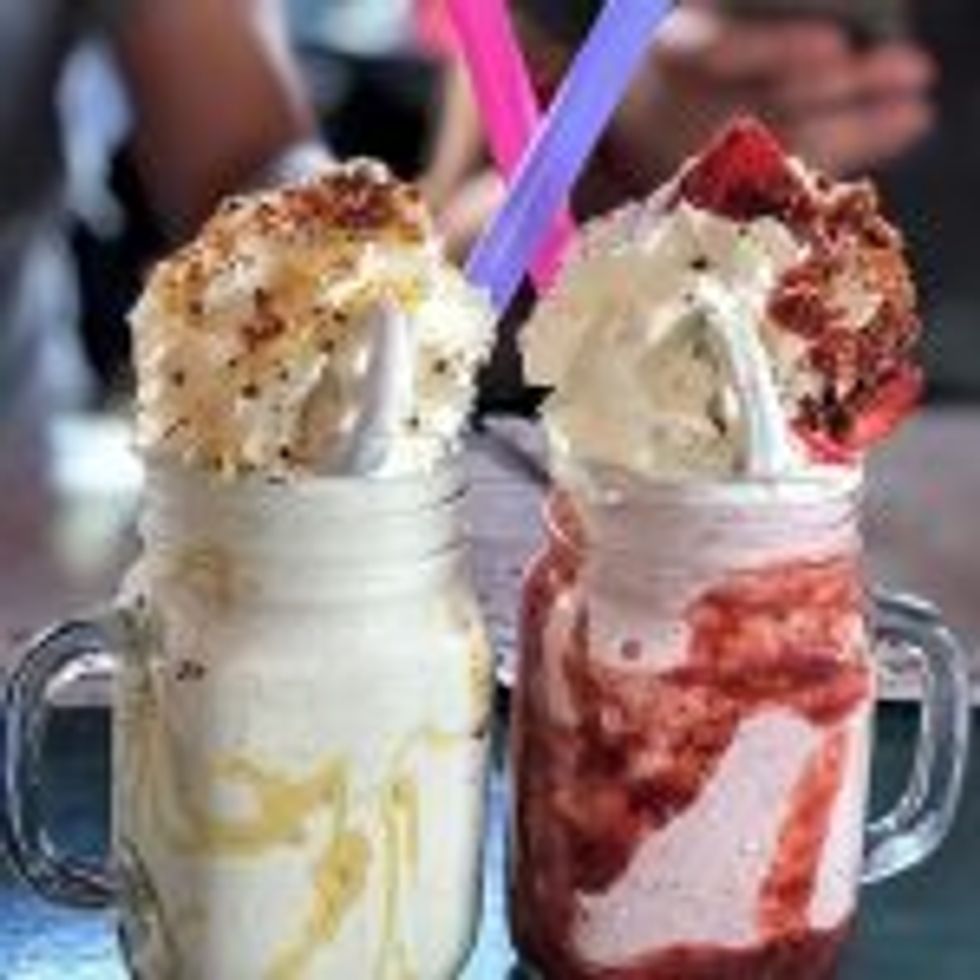 @theheadwait at FM Kitchen
Do it for the 'gram — shake things up with loaded shakes! The desserts at Shake It Up food truck tower high with toppings like cotton candy, marshmallow skewers and cupcakes. Sugar Land sweet shop Heaven in a Jar layers mix-ins like brownie bits with ice-cream in mason jars for spoonful after spoonful of deliciousness. At BuffBurger, a bourbon butterscotch shake is a feast for the eyes, made with bourbon butterscotch ice-cream and garnished with cookie-butter brittle. And at FM Kitchen, a festive birthday cake shake is playfully finished off with rainbow sprinkles and a sparkler. Get lit!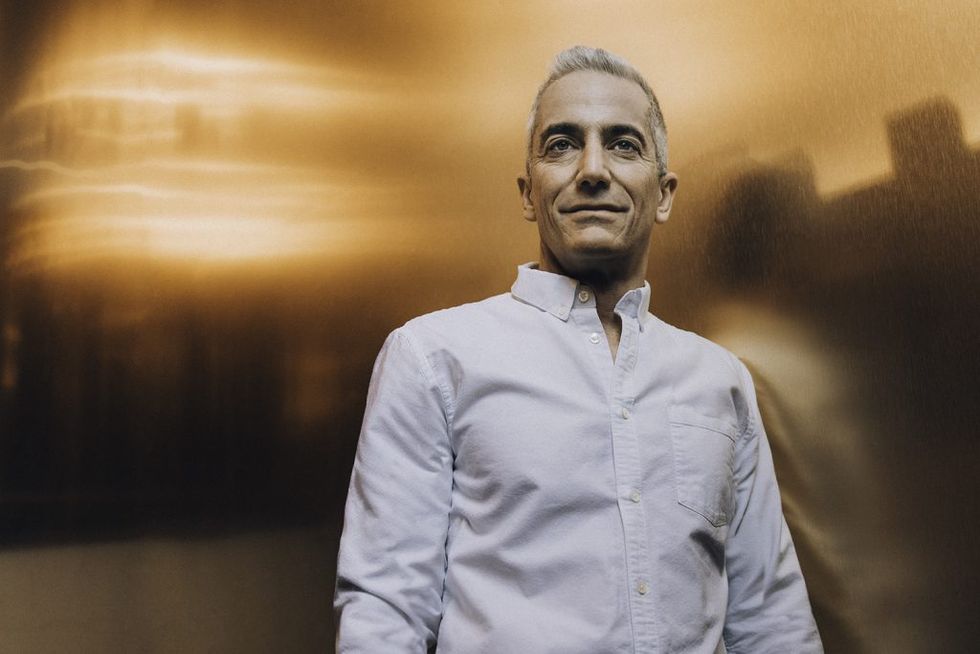 The Crew
Benjy Levit
The industry vet has recently taken his fast-casual smash-hit Local Foods from two locations to five, and rebranded his namesake restaurant on Washington as the no-frills neighborhood diner The Classic. The all-day menu touts myriad toasts and bowls for breakfast, and plates like a porterhouse chop with bacon butter for lunch and dinner. (Don't worry, his mom's signature chocolate cake is still on the menu.)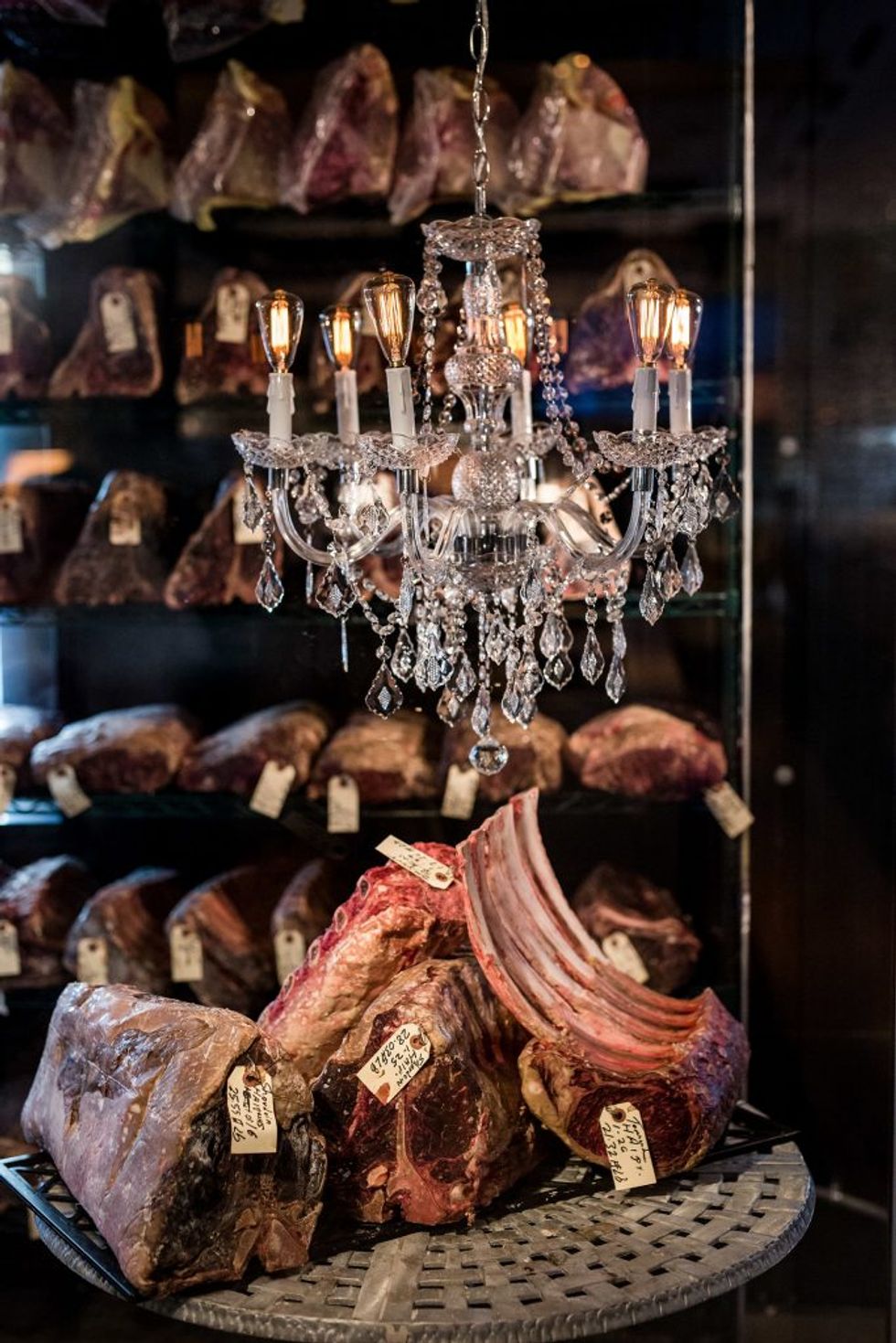 The chandelier-bedecked meat-aging room at Doris Metropolitan
Trending Now
Steak Acclaim
One of 2018's strongest openings, Doris Metropolitan infuses standard dishes with Middle Eastern flavors — and the former Triniti space with glam décor. The sceney Mastro's also draws in the pretty people, but stays true to the classics: Think lobster mashed potatoes and its famous warm butter cake dessert. Chris Shepherd shows off his chops at new Georgia James, which took the place of his beloved Underbelly. And the list goes on, from the renovated Taste of Texas to the forthcoming Guard & Grace Downtown and a new outpost of Perry's on West Gray.
Hot 'Hood
Go West
Who says the 'burbs are boring? The new Katy Asia Town development is centered around grocery-store chain H-Mart on Grand Parkway at I-10,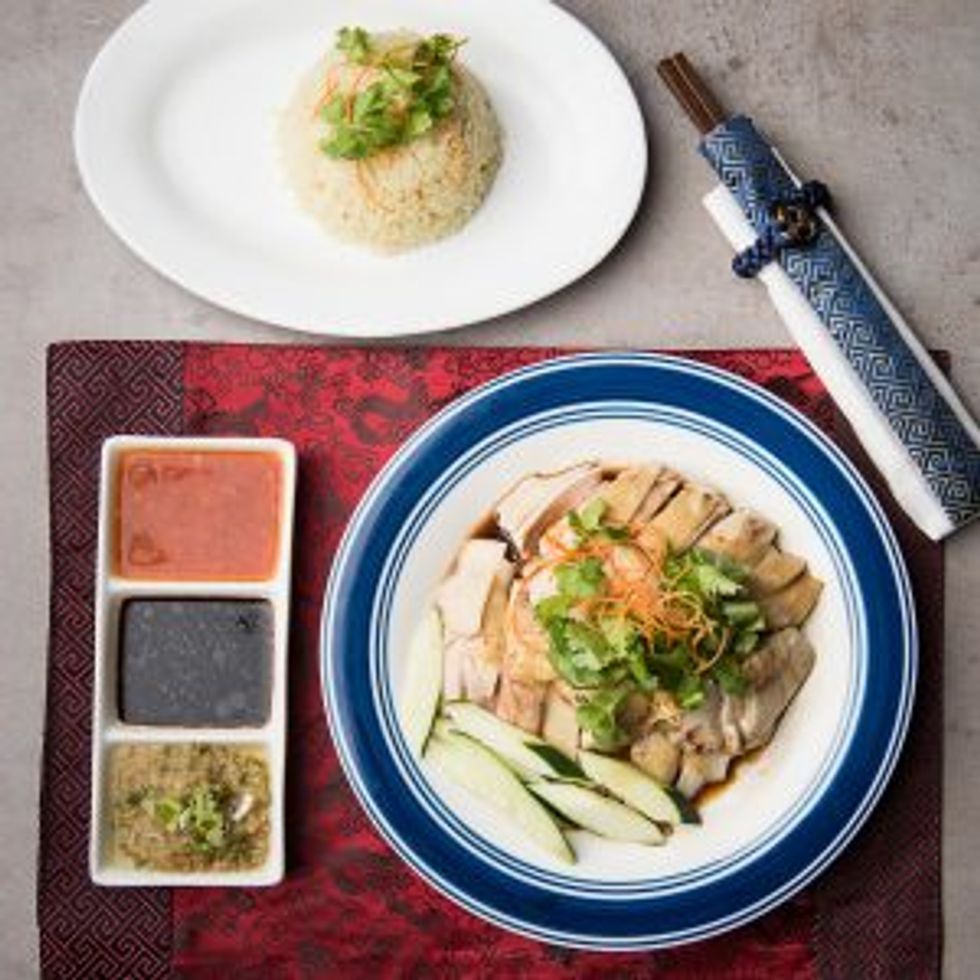 Hainanese chicken at Phat Eatery
with tenants including Malaysian-inspired Phat Eatery, Square Root Poké and Yummy Pho & Bo Ne. Katy residents won't ever be without mouthwatering 'cue either, as the barbecue champs behind Daddy Duncan's BBQ open their first brick-and-mortar soon, at the corner of Katy Hockley and Clay. And the icing on the cake — or bun on the burger! — is that Katy will be home to In-N-Out's highly anticipated second area location.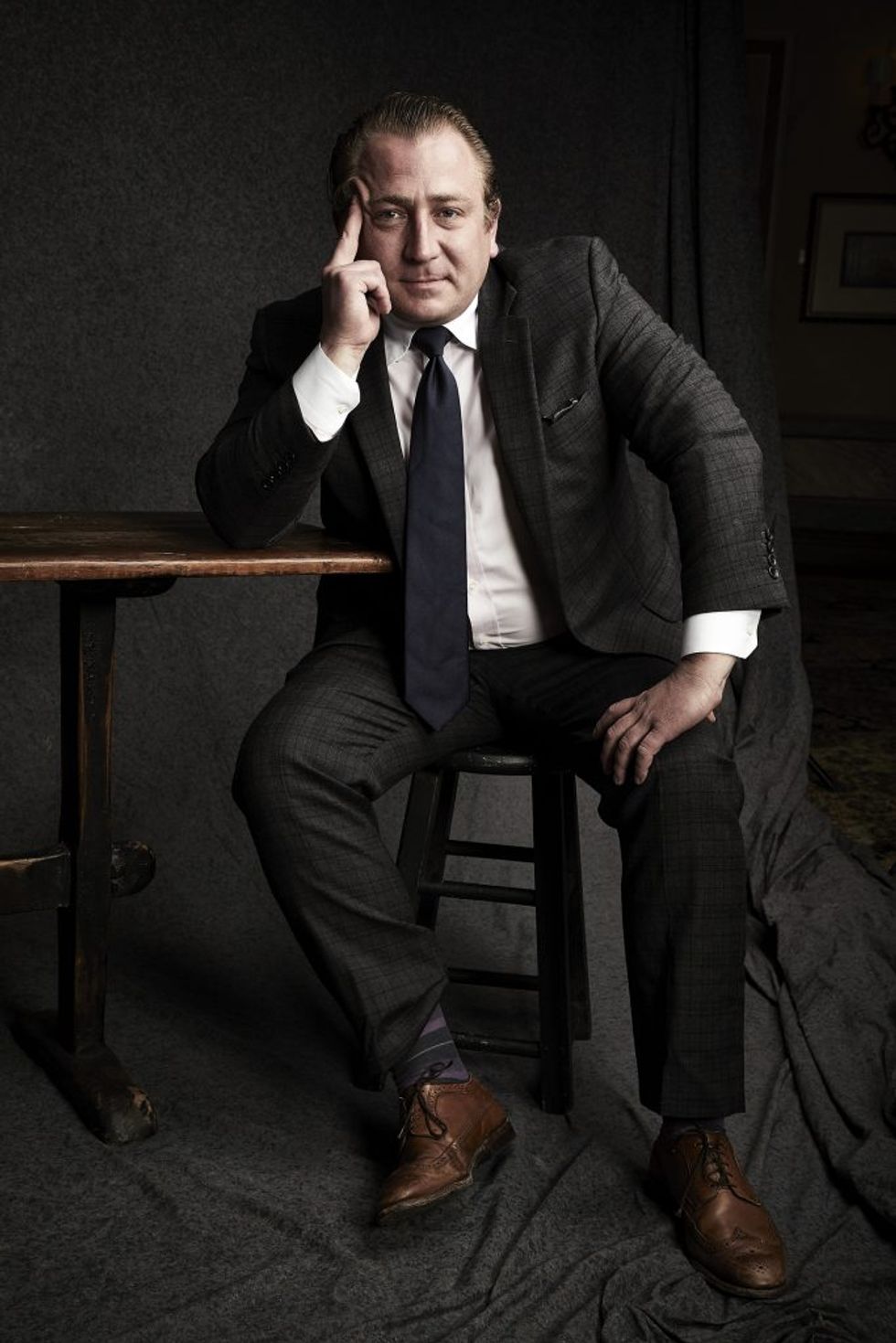 The Crew
Ben Berg
Since opening his original B&B Butchers & Restaurant in 2015, Ben Berg has become one of the city's most ambitious restaurateurs, opening a followup B&B in Fort Worth, and the New-York-meets-Gulf-Coast B.B. Lemon on Washington just before the holidays. The forthcoming Benjamin restaurant in The Star apartment tower Downtown is hush-hush, but the buzz about his purchase and overhaul of Carmelo's Cucina Italiana is getting louder: A new menu reveals smartly updated classics, and an interior reno is expected soon.
Trending Now
Slices of Life
At Agricole Hospitality's new EaDo pizza parlor, a slice is nice — but ordering a whole pie with toppings like wagyu beef and charcoal chicken is never a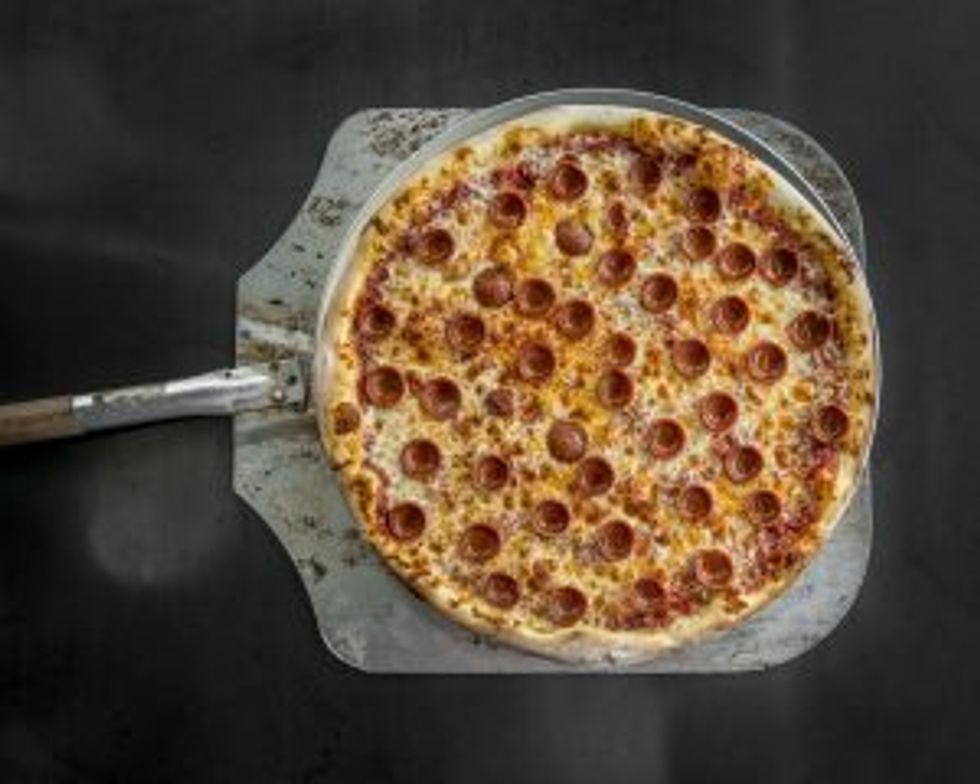 Classic pepperoni at Pi Pizza
bad idea. Even at 3am, which is how late Vinny's stays open on weekends. The goods are equally tempting at the Heights' Pi Pizza, where executive chef Lyle Bento has recently taken over. He'll refresh the menu at next-door Star Fish, too. Meanwhile, newbie Pizza Motus has brought Roman-style pizzas to West U, while longtime H-Town fave Pizaro's is adding a new, larger Memorial location, complete with a wood-burning Italian oven.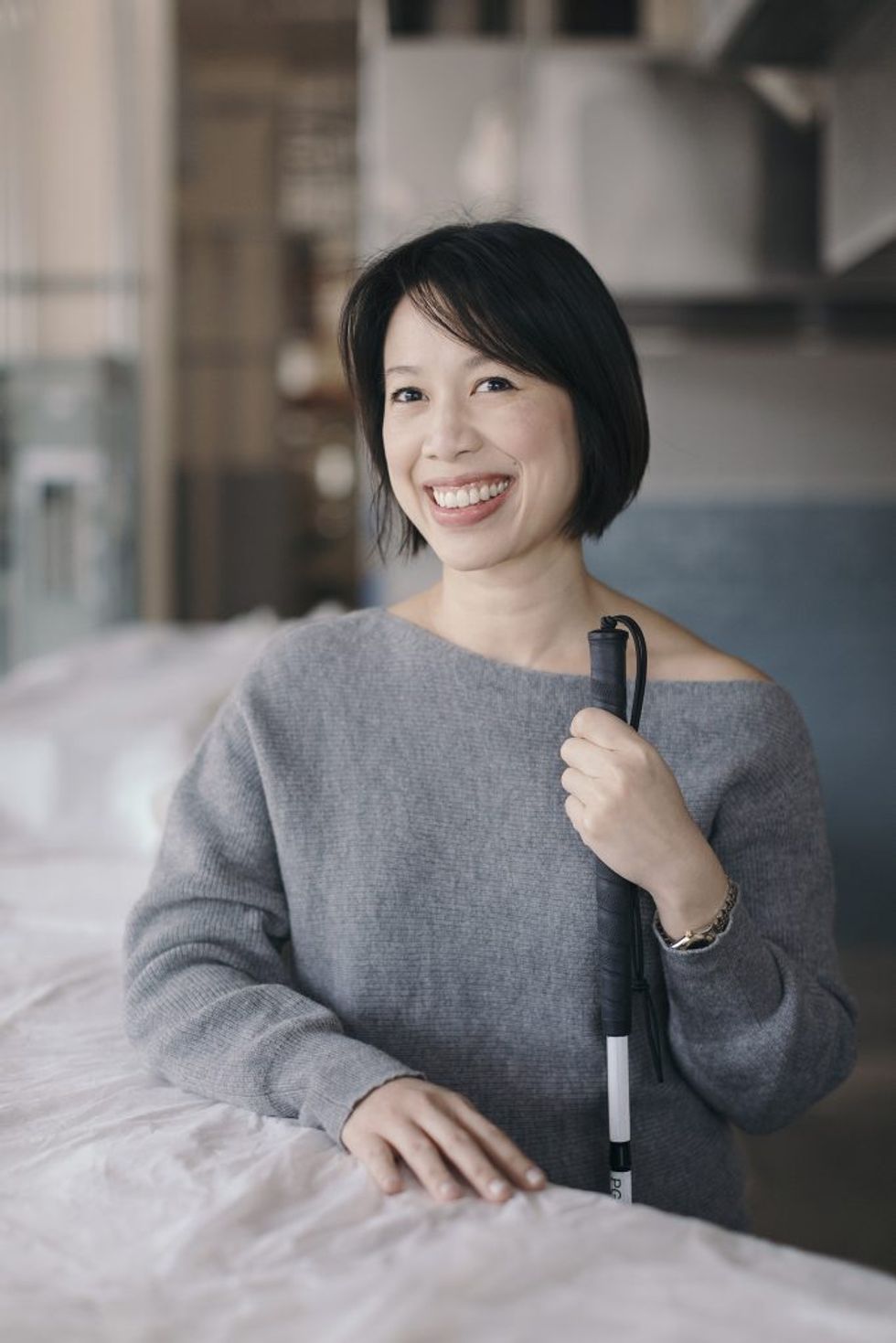 Christine Ha
The Crew
Christine Ha
MasterChef Christine Ha, the only blind competitor to bring home the title, opens her first original restaurant concept, The Blind Goat, inside Bravery Chef Hall. The Houston native, who's also a New York Times best-selling cookbook author, will bring shareable plates and noodle and rice bowls that incorporate Vietnamese flavors to her food stall. Her YouTube channel reveals a behind-the-scenes and candid look at the process of launching a restaurant and navigating life's challenges without sight.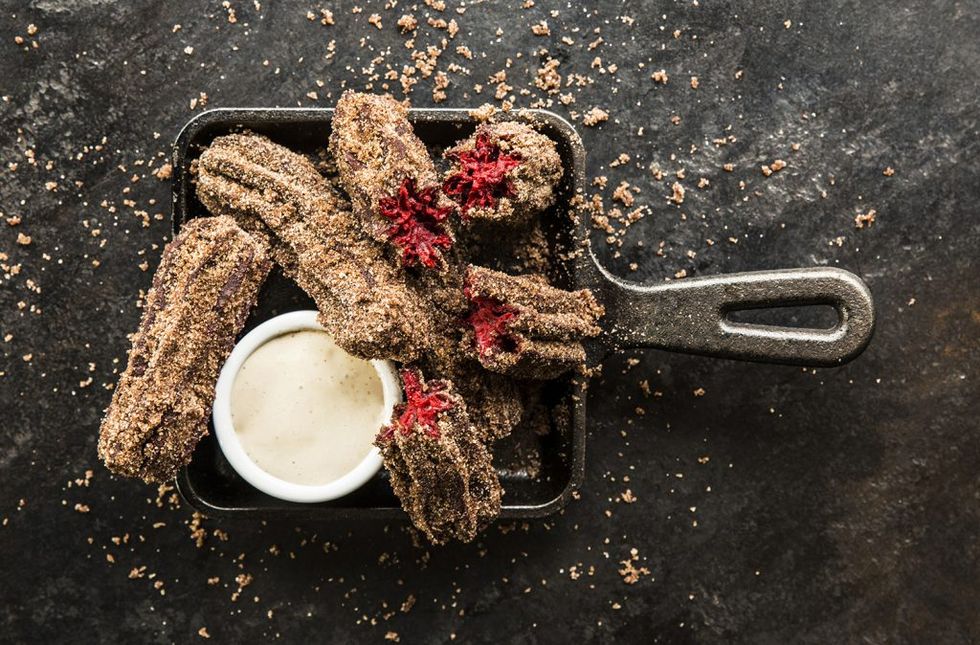 Red velvet churros at Bosscat Kitchen
Trending Now
Retro Comfort
Ever wish you could eat like a kid again? Houston restaurants are serving up nostalgic touches and straight-up retro plates, as in Shake 'N' Bake pork chops or Pasghettio's at BCK in the Heights, and Fruity Pebbles French toast at its sister resto Bosscat Kitchen, which just announced a second location near Katy. Pop by B.B. Lemon for root beer floats and banana pudding, or the newly renamed Sam's Fried Chicken & Donuts for a comfort-food combo that can't be beat.
Food+Travel