Caviar 'for the People' and More: Take a Deep Dive Into Benjy Levit's New Eau Tour Bistro
Jenn Duncan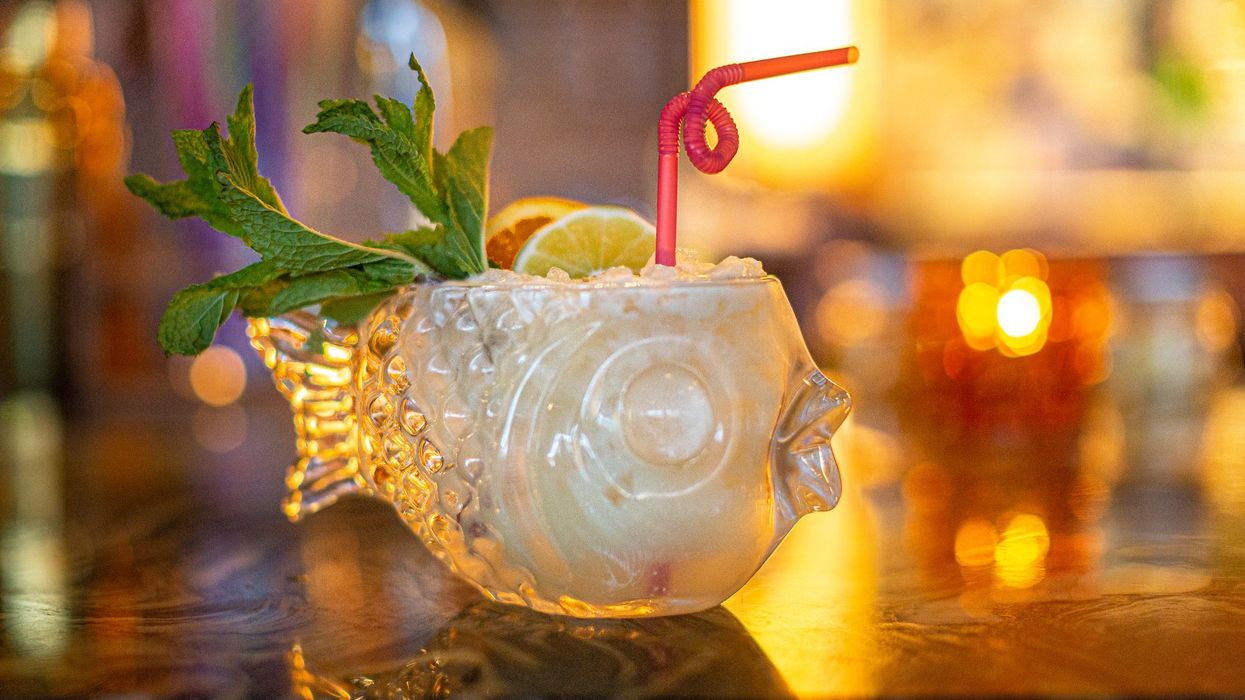 STILL-NEW
Eau Tour
recently debuted happy hour, making it easy to dip your toes in the water for a taste of this delightful French bistro in Rice Village. The restaurant name loosely translates to "water journey," and you can expect smooth sailing with seafood, a mouth-watering double cheeseburger, and other Gallic-inspired treats.
---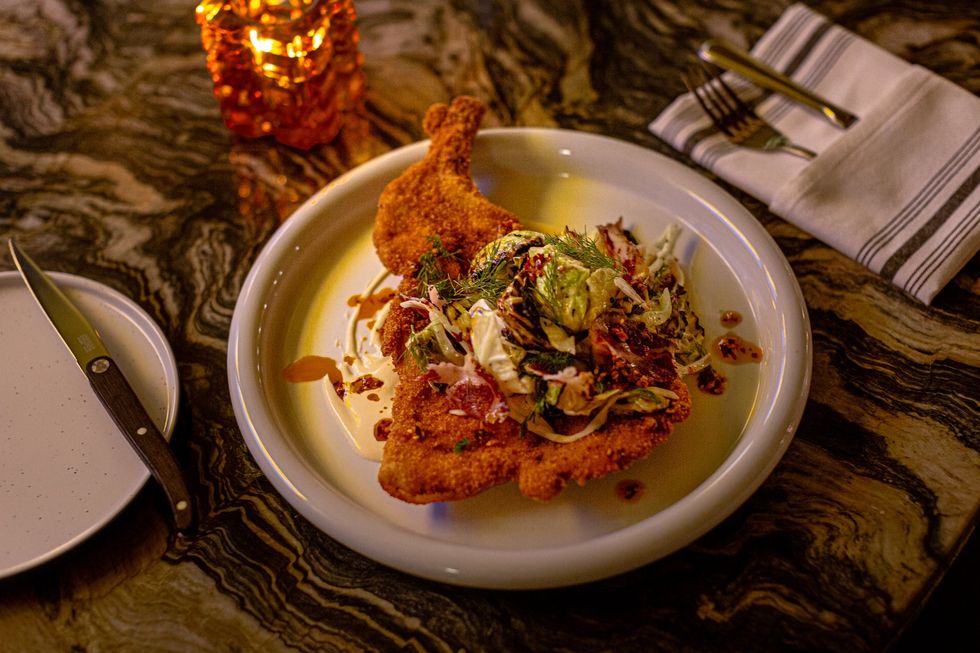 Pork Milanese
During the pandemic and after the loss of Benjy's and The Classic, owner and hospitality veteran Benjy Levit did what he always does: soldier on and evolve. After expanding Rice Village Local Foods, he added Lees Den upstairs, a speakeasy-style wine bar with Asian-inflected fare, and now Eau Tour takes its adjacent space, formerly Thai Spice. Fresh and inviting with striped chartreuse banquettes, glowing stained-glass windows, and bar seating, Eau Tour is a flirty hideaway.

Start off all smiles with the Mean Left Hook cocktail served in a fish-shaped cocktail glass and made with French rhum agricole, green chartreuse, coconut, pineapple and lime. If choosing the new happy hour (Tues.-Sun., 4-6pm), expect small yet substantial bites like a half-shell oyster duo with dill mignonette; confit duck wings; and baked mussels with Café de Paris butter. The ET Happy Meal cheeseburger combines house ground short rib and duck meat on brioche. Coupled with fries, it gets a sidekick of Kronenbourg 1664 lager beer — how perfect is that? Cocktails, including a Dill Martini and Marfa Sunrise, run from $7-10. If available, choose the charming treetop patio on pleasant evenings.
"French cuisine is ingredient- and technique-driven, and we wanted the opportunity to put our own playful spin on it," says Levit. For dinner, the salad Eau Tour is a must to kick off the courses to come — think chicories, radicchio, prosciutto, Roquefort, fresh pears and anchovy vinaigrette.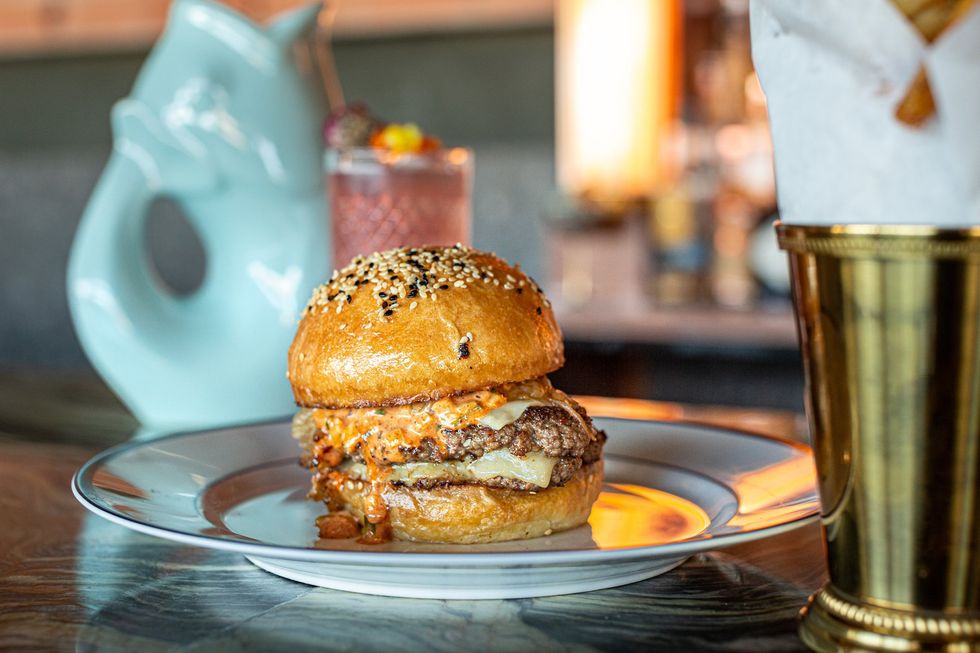 Double cheeseburger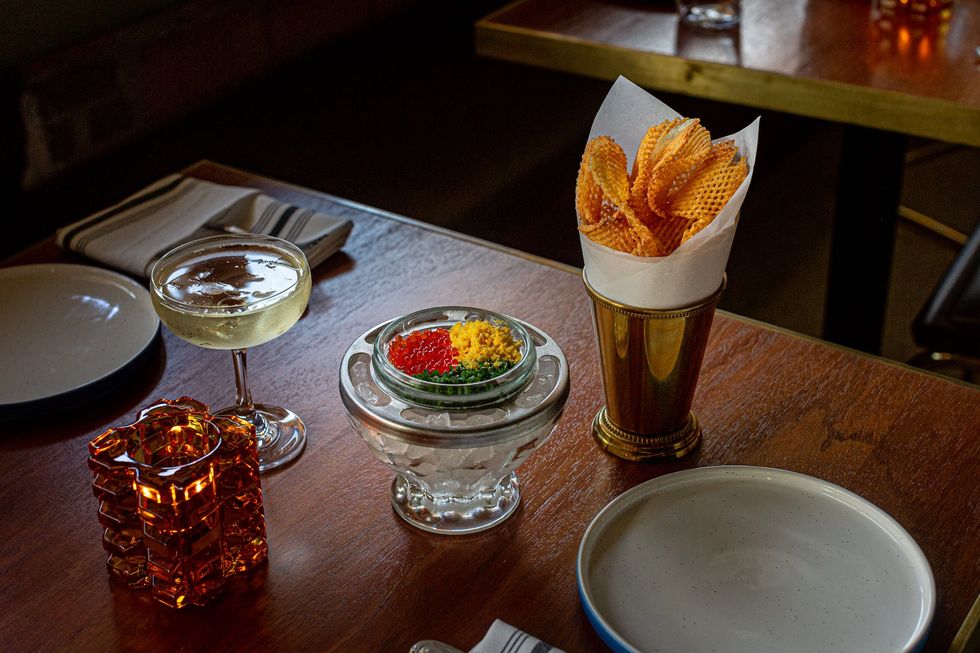 Caviar 'for the people'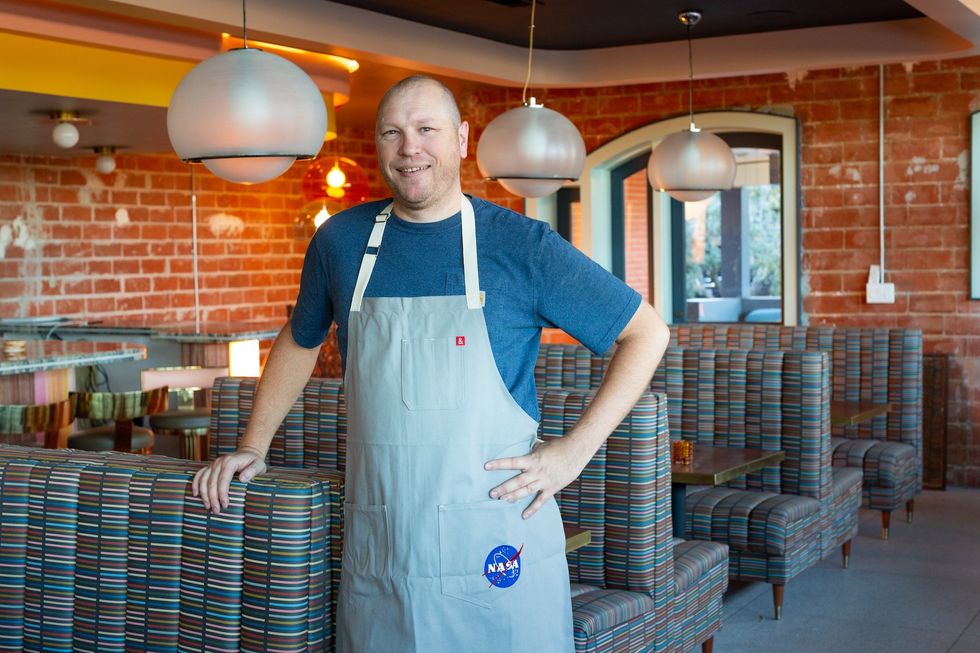 Executive chef Kent Domas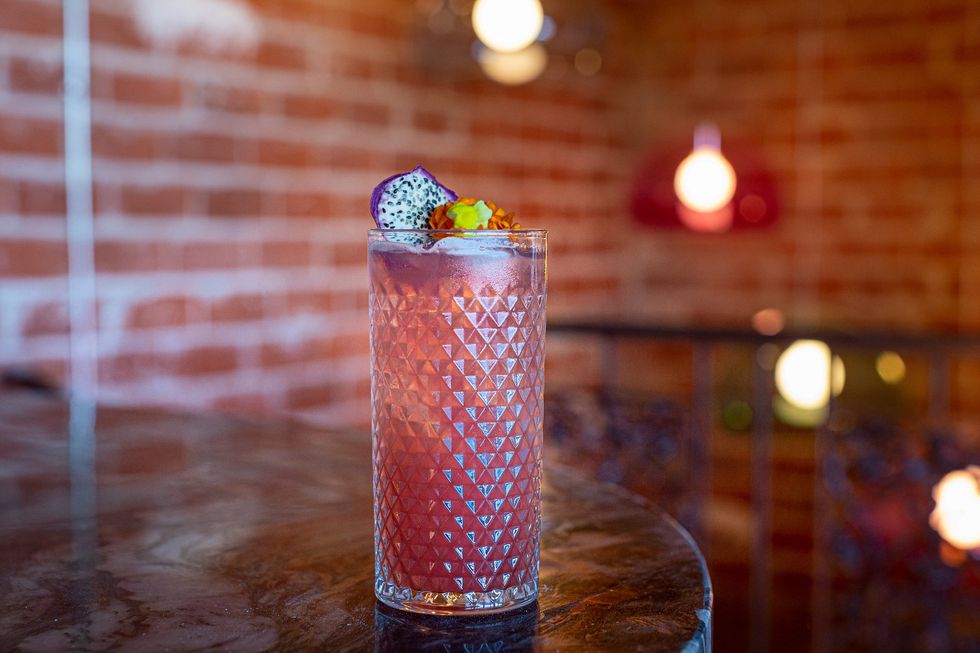 The Diabolique cocktail
The kitchen is helmed by executive chef Kent Domas, previously of The Classic, Alice Blue and Bernadine's, with a menu centering around a wood-burning Josper oven. His dishes taste French bistro to the core. Popular appetizers include caviar "for the people" (many affordable options), scallop crudo with blood oranges and pistachio dukkah, and gussied-up tuna tartare.
Fish is one of the most difficult dishes to season and cook properly. Not only is freshness mandatory, but it can't be over- or under-cooked. The grilled snapper is spanking fresh and gently grilled. Yes, it's perched on a delicious fluff of whipped cauliflower hummus and garnished with a garlicky textbook correct pistou. But it would wow even swimming solo. Non-seafood items include a stunning and texturally pleasing pork Milanese with tonnato, dill, snap peas and chili oil; roasted chicken with Cognac duck jus; and Parisian gnocchi.
If carb-dodgers want a break from deprivation, we'll cheer you on. Don't miss the seeded sourdough bread and whipped ricotta with a well of honey to keep you buzzing along or as a sweet finale. Want a classic French dessert? Order the olive oil cake or picture-pretty Gateau Basque with infused Texas strawberries and orange-blossom cream.
Food