Flash Pads
More and more Houstonians are taking up residence in high-end hotels.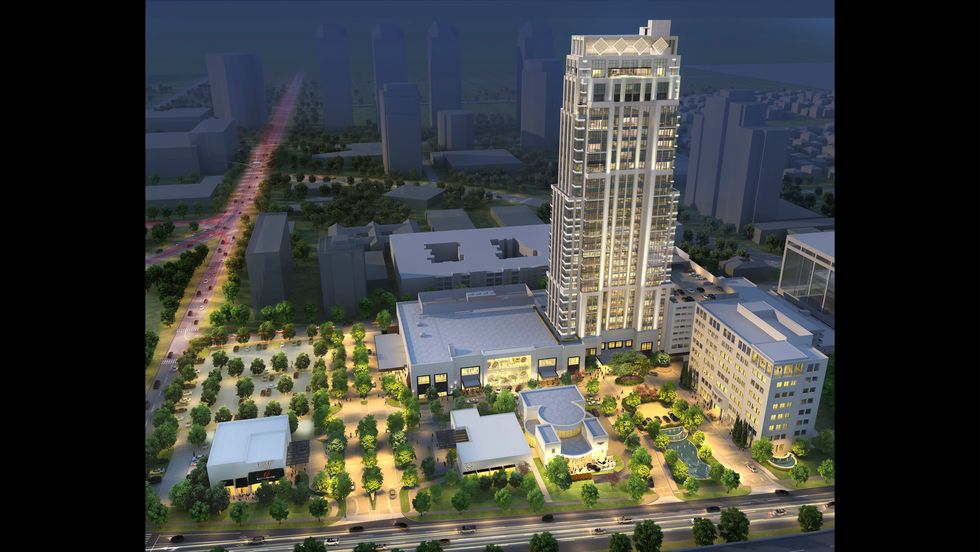 Frequent business travelers know that one of the few perks of being a road warrior is the pleasure of checking into a high-end hotel. The room is pristine; delicious food arrives at the touch of a button; there's a pool, a gym and, often, someone chic to sidle up next to at the bar.
---
For some, the appeal is so strong that they choose to never leave. Apartment homes inside high-end hotels are a growing trend, and the number of hotels offering residences increased tenfold over the last decade. Part of the allure is the ability to literally live inside a brand — Bulgari, Armani and Versace all recently licensed their names to hotel residences. But the trend began in the '80s when hotel-management companies such as St. Regis saw an opportunity to sell apartments to people who could then rent them back to the hotel when they were traveling.
Here in Houston, The Four Seasons has been hosting full-time residents since 1982. The 64 units have been popular with Downtown denizens and sports figures, who may be in the city for just a year or two. A recent refresh added up-to-date amenities and contemporary décor. Though many units are rentals, you can also own: The latest listing — a two-bedroom configuration with 30th-floor views — is on offer for $1.9 mil.
While Downtown has its charms, several developments are popping up just outside the Loop, including The McCarthy in the new Hotel ZaZa Memorial City, which opens in February. The 133 units, from studio to two-bedroom, aren't huge, but touches like private balconies and 10-foot ceilings make the spaces feel bigger. Complex amenities include a private pool with cabanas, a catering kitchen and a fitness center with access to personal training. And if that isn't enough, the ZaZa is at your disposal as well. Make the concierge your friend (tip well) and you'll have a virtual key to the city.
A hotel residence offers the ultimate lock-and-leave lifestyle for the monied jetsetter. Just ask Leslie Alexander, who invested more than $20 mil in a condo at the Baccarat Hotel & Residences in New York. Having since sold the Rockets to Tilman Fertitta for $2.2 billion, Alexander also put the apartment up for sale. Fertitta might try to recoup some of the cash by returning Alexander the favor and selling him a residence at his new Uptown development The Post Oak, expected to open this year with a 250-room hotel and 20 apartments.
Details are scant, but we do know they will be 1,000-2,000 square feet and include lots of marble, stainless steel and tasteful bling. Find several of Fertitta's Landry's restaurants, and onsite Bugatti and Rolls Royce dealerships. Fertitta lured Jorge Gonzalez from Miami's Mandarin Oriental to serve as GM of the entire development, which itself is being promoted as a "resort in the city."
And this much is also known: When it opens, expect The Post Oak to quickly become one of the city's most prestigious addresses.
Business+Innovation