Curators Select Artists Who Don't Have 'Egos' for New Group Show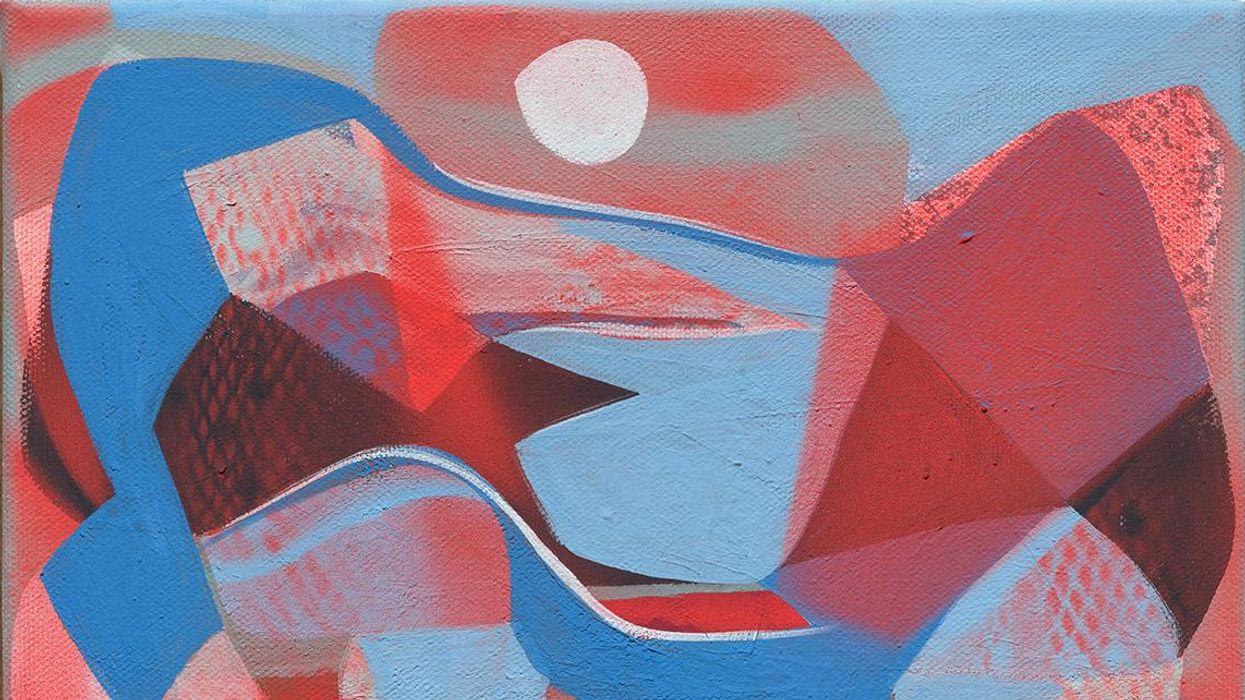 "SEEING ARTISTS SUPPORT other artists is super important to me," says Houston curator and visual artist Jonathan Paul Jackson. "There's so many egos in the art world. Sometimes it's hard to find those people who just love people who are making work!"
---
For a new group show titled Texas Emerging: Volume III, on view at Foltz Gallery beginning Sept. 10, Jackson, in collaboration with Foltz Fine Art owner Sarah Foltz, made it their mission to find and show a selection of "those people." Specifically, it'll feature six up-and-coming Houston artists who are wholly engaged with and dedicated to their practice and maintain a close and reciprocal connection to the Houston community.
The artists include Rachel Gardner, Liz Gates, Sirena LaBurn, Melinda Laszczynski, Douglas Welsh and Jasmine Zelaya. Inside Foltz Fine Art's sunlit and expansive galleries, the range of vision on display speaks to the diversity and inventiveness of Houston's art scene, as well as Jackson's enthusiasm for his creative brothers and sisters.
"I want to celebrate people's hard work and determination," says Jackson, who at 38 speaks with the speed and excitement of a kid who can't wait to show you something incredibly cool — be it Gardner's ghostly life-size sculptures of unicorns and rabbits, or Zelaya's radiant portraits studded with rhinestones and glitter. As a bonus to the exhibit, a series of artist interviews filmed by videographer Marc Newsome are rolling out on Foltz Fine Art's website and social media channels, and Jackson will host an online virtual tour of the exhibit.
Besides hard work and determination, another thread connecting the artists in Texas Emerging: Volume III is their dedication to community engagement, be it through teaching new generations of visual artists, or supporting the arts by working in the non-profit realm. For example, Welsh and Gates founded the G5 Collective in the summer of 2021 to help support graduate art students unable to obtain summer residencies due to the Covid-19 pandemic and remain dedicated to providing G5's artist members with opportunities to show their work and give back to the Houston community at large.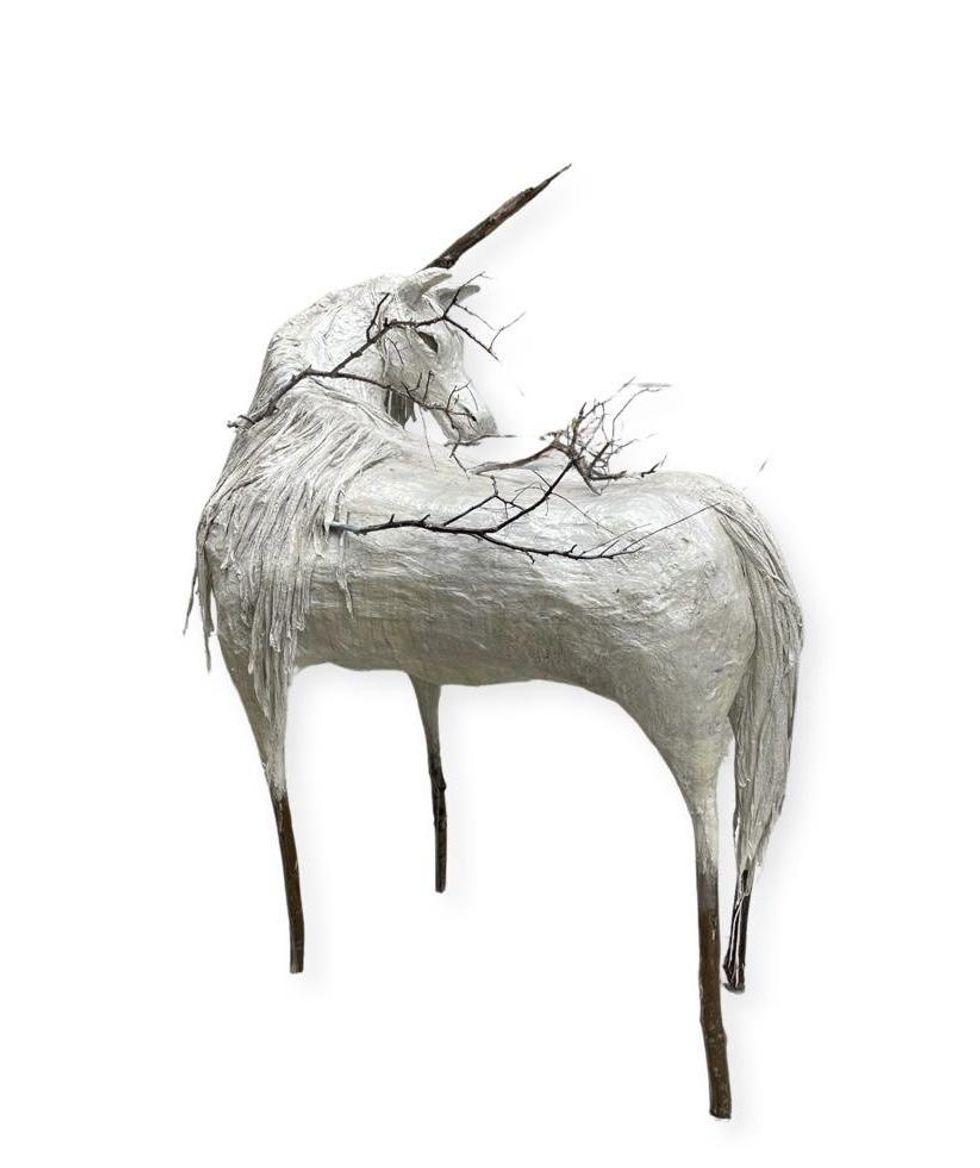 Garnder's mixed-media sculpture 'Unicorn'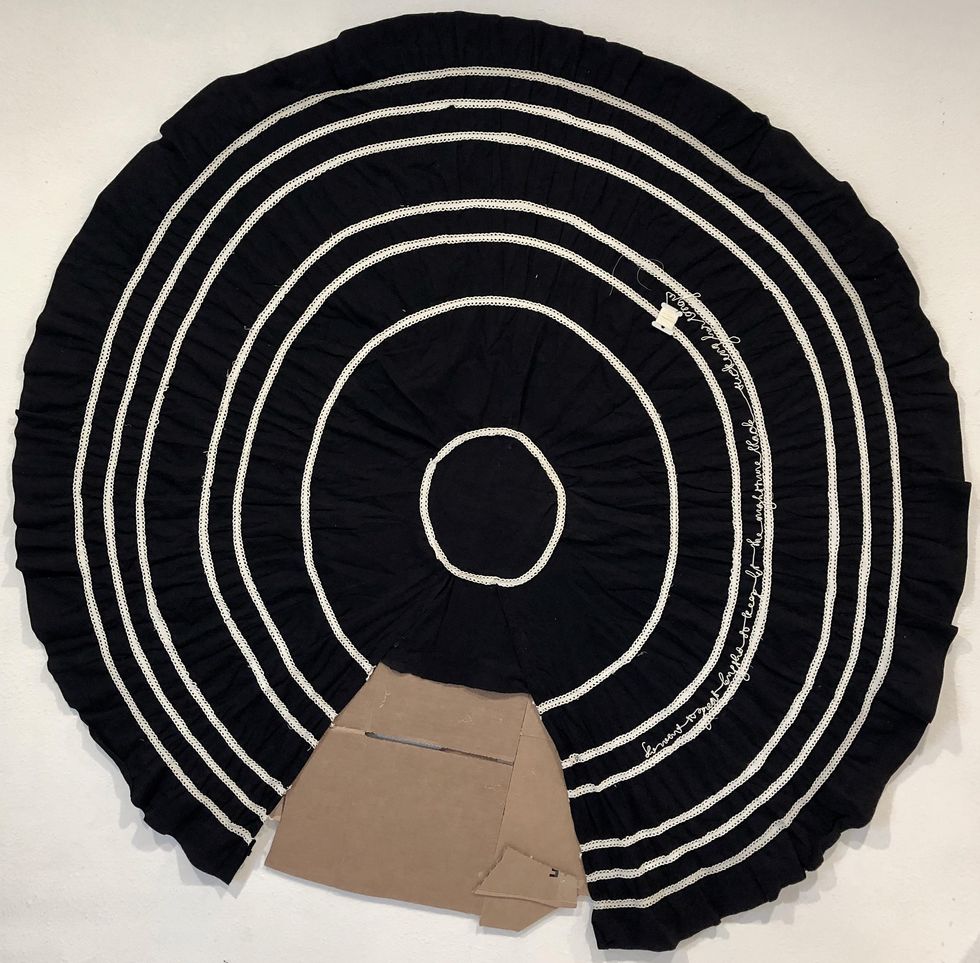 'She kept lit the nighttime black,' by Liz Gates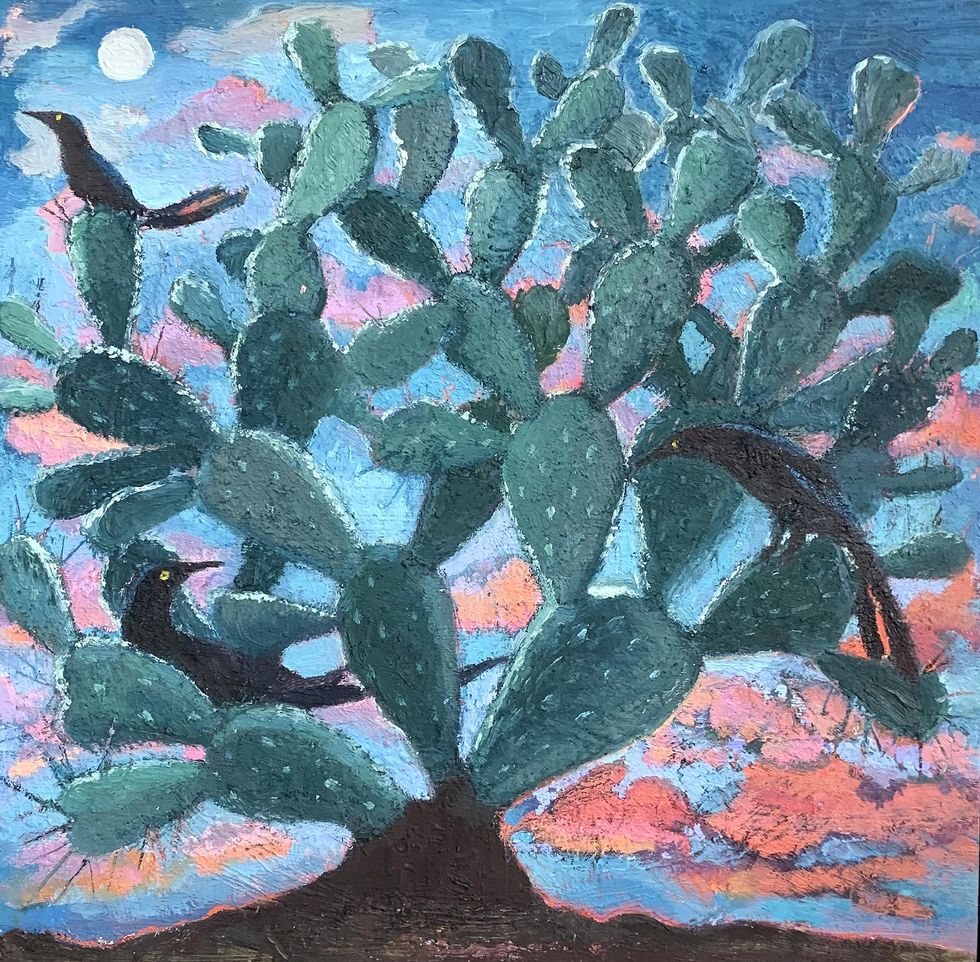 Sirena LaBurn's 'Moonlight Grackles'
When asked what specifically keeps Houston's art scene so vibrant and its artists inspired to create, Jackson echoes with disarming but good natured bluntness the words of his friend and mentor artist Richard Stout, who died in April 2020: "There's a lot of money here," says Jackson, "and a lot of old money understands the importance of championing artists." The fact that Houston collectors and artists are likely to mingle at an opening or other public event is also key.
"There are so many people here willing to support and help artists," says Jackson, who also cites the sheer number of non-profits in the city dedicated to supporting the arts as yet another contributing factor to the health of the art scene.
But ultimately, the reason why an artist creates art, regardless of age, what city they live in, or how many paintings they've sold, is summed up in a video interview with Welsh, who compares his practice to maintaining the structural integrity of life raft. "I create art … because I have to," says Welsh. It's a sentiment shared by Jackson, Foltz and each artist in Texas Emerging Volume III, and palpable to anyone who visits this amazing show.
Art + Entertainment