In Vibrant New Show at Foltz, Two Takes on Nature and Spirituality Meld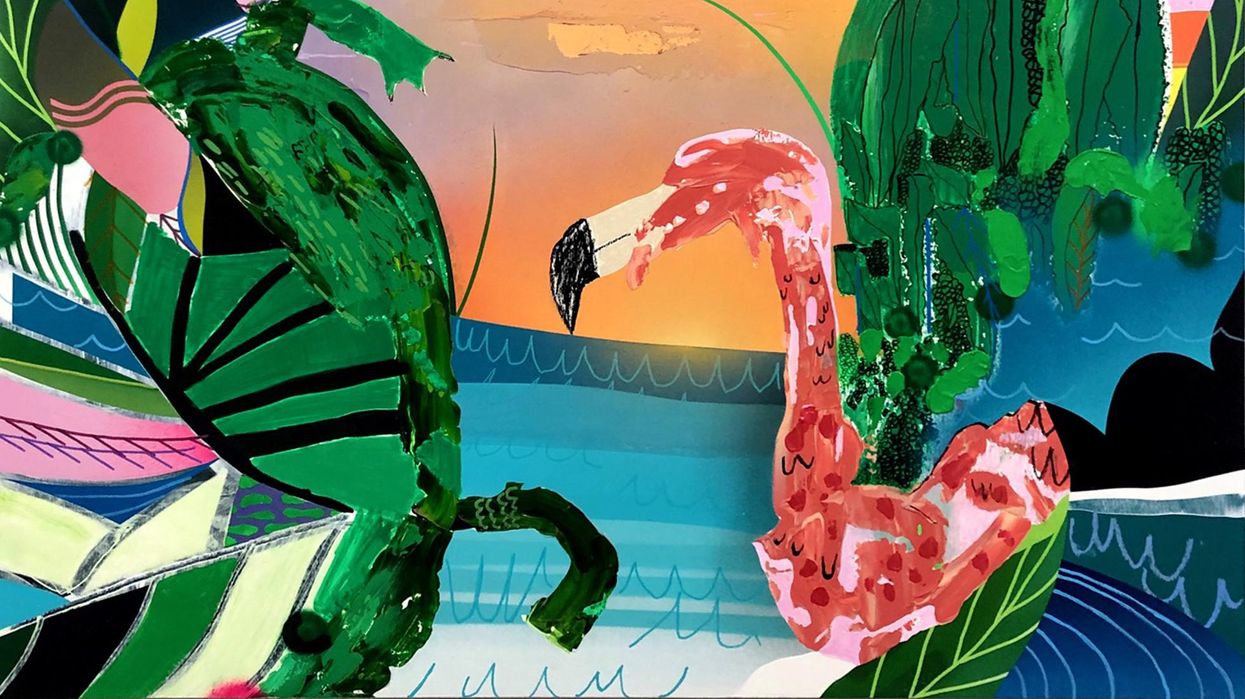 A MASSIVE NEW exhibition up now at Foltz Fine Art (2143 Westheimer Rd.) showcases the vibrant works of two Houston artists whose art, although created through opposite means and levels of meticulousness, fuse together in a perfectly disparate union. A Sea of Green, on display through April 25, features nearly 90 works by Houston-based artists Jonathan Paul Jackson and DUAL that can be seen as opposite and apposing halves of the same boldly colored and exuberant vein of energy.
---
The show was the idea of the folks at Foltz Fine Art, who liked both of the artist's botanical works and decided to see what would happen if pieces by both artists shared the same space.
While the pieces in the exhibition by DUAL, who has a background in graffiti art, are meticulous in their sharp geometric expressionism, the pieces by painter Jonathan Paul Jackson are exuberant in a loose and frenetic color-outside-the-lines kind of way. It's in the two collaborative pieces in the show that the two worked on together — a colorful botanical diptych and an equally cheery painting of a bayou scene anchored by a flamingo whose face is melting a bit — that you really start to understand how two styles that seem so disparate on the surface seem to be sourced from the same vein.
"We're kind of opposites," says Jackson of he and DUAL's styles and methods. "His work is very meticulous and refined, and my work is very loose, but when you see the work together it just makes sense."
While DUAL's works in the exhibit, which include mediums like aerosol, acrylic and latex on wooden panels and traditional canvases, are precise in their color anarchy, Jackson pieces, which feature acrylic paint and oil pastels on myriad mediums, are anarchical in a less contained way.
Jackson's works in the exhibition are based heavily on spirituality, but through a botanical, Garden-of-Eden-recalling lens. "Based on your religious experience, or lack thereof, that's what your imagination creates in the negative space of the paintings," says Jackson of the works, which are meant to be meditative reimaginings of the holy gardens and sacred spaces in nature that are important in the mythologies of many of the world's religions. "The whole show is pretty meditative."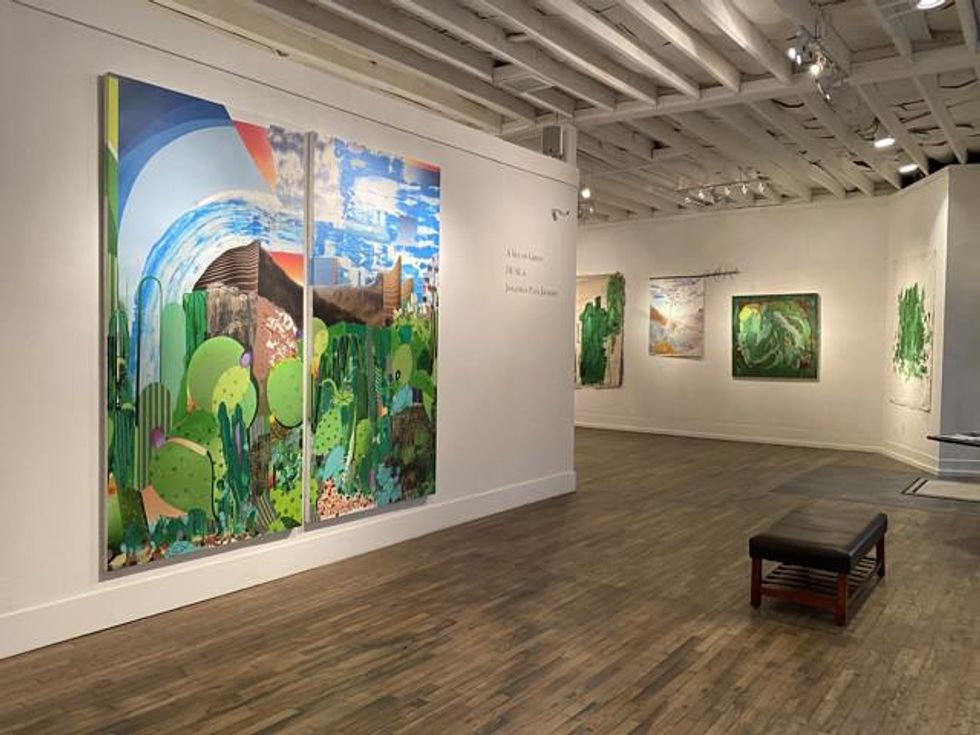 'A Sea of Green' at Foltz Fine Art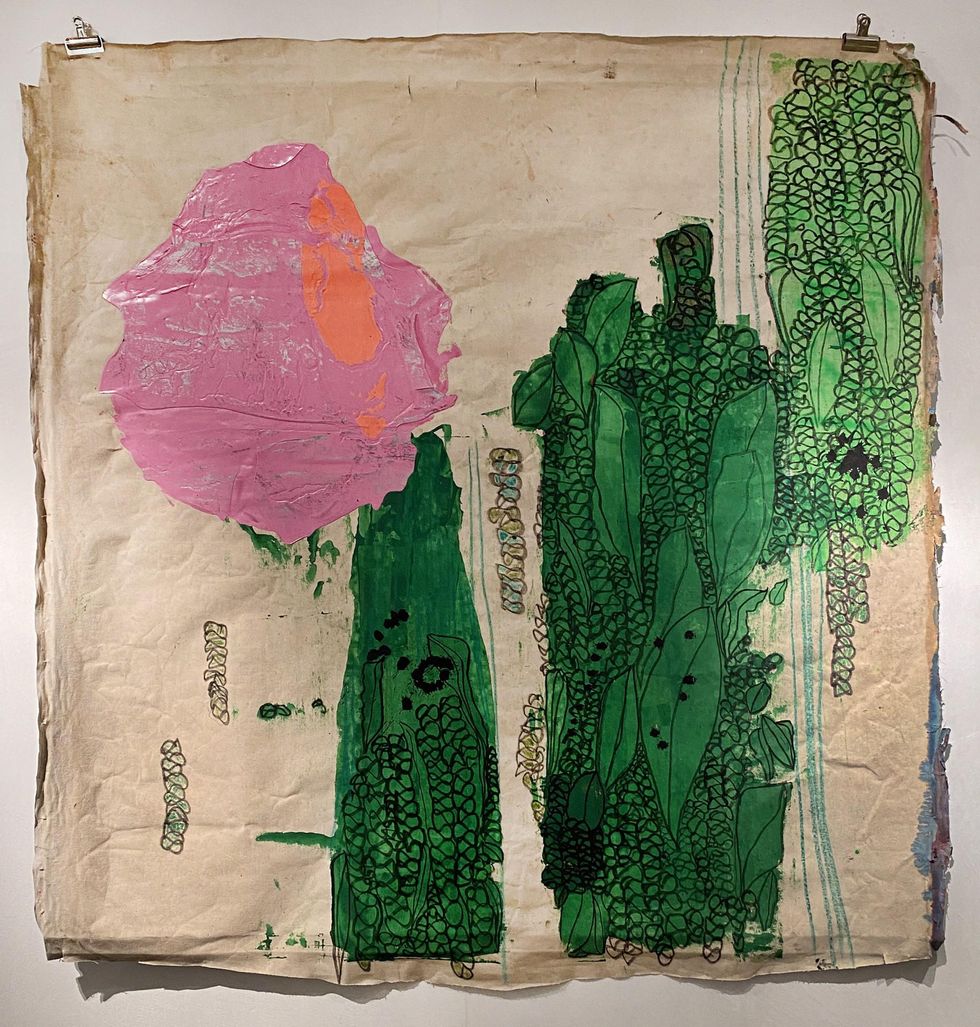 'In the Garden #16' by Jonathan Paul Jackson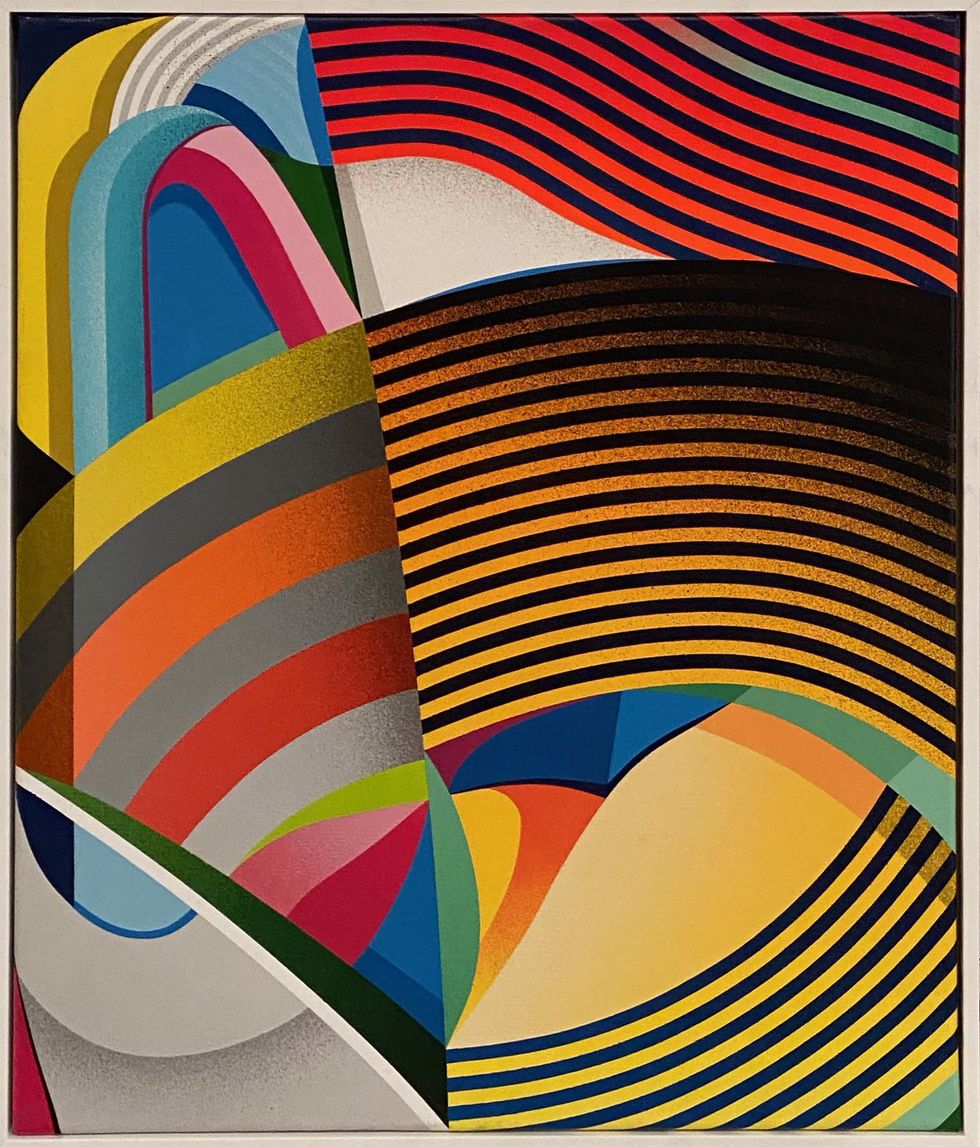 'Sunset Sherbet' by DUAL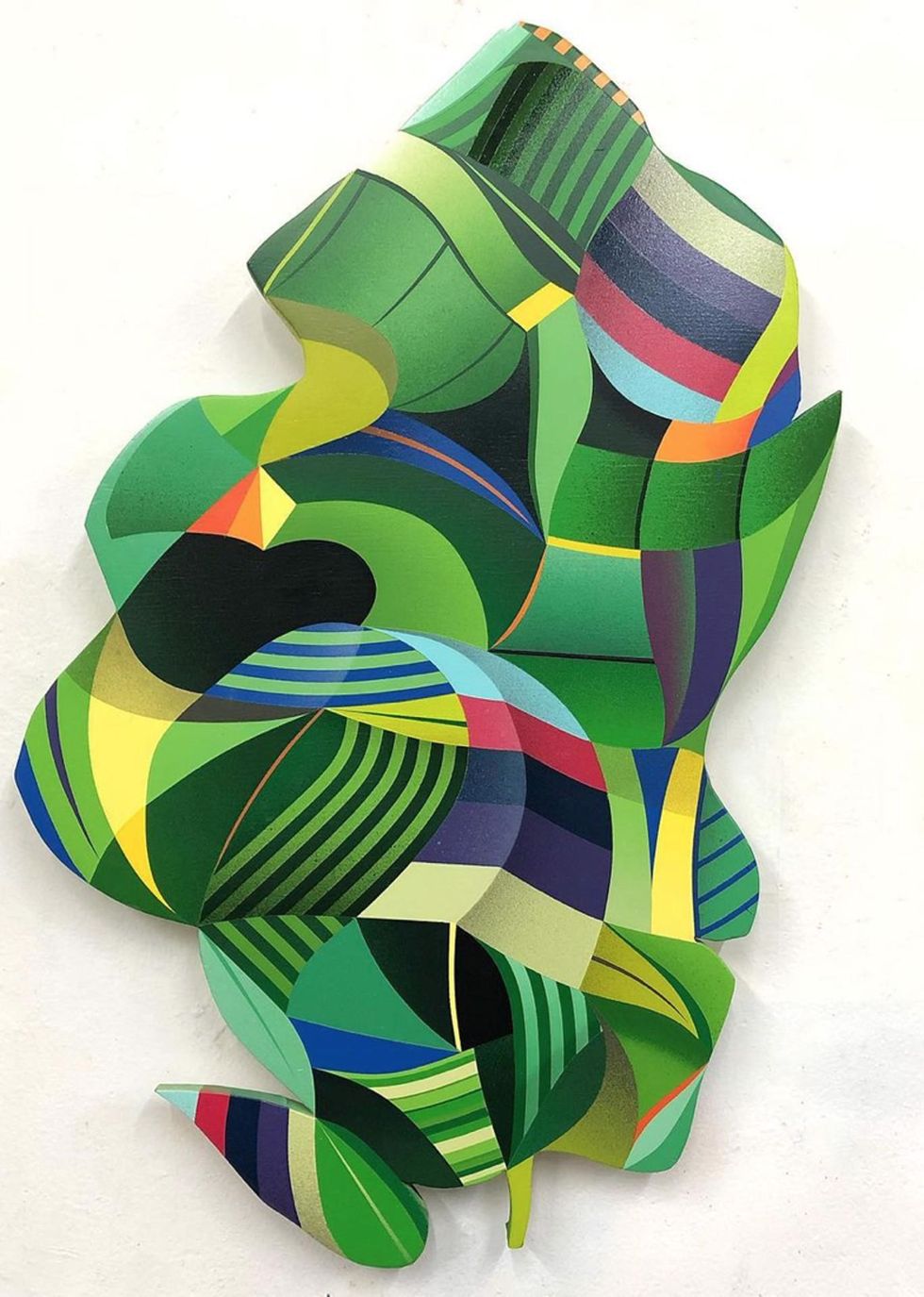 'Blue Dream' by DUAL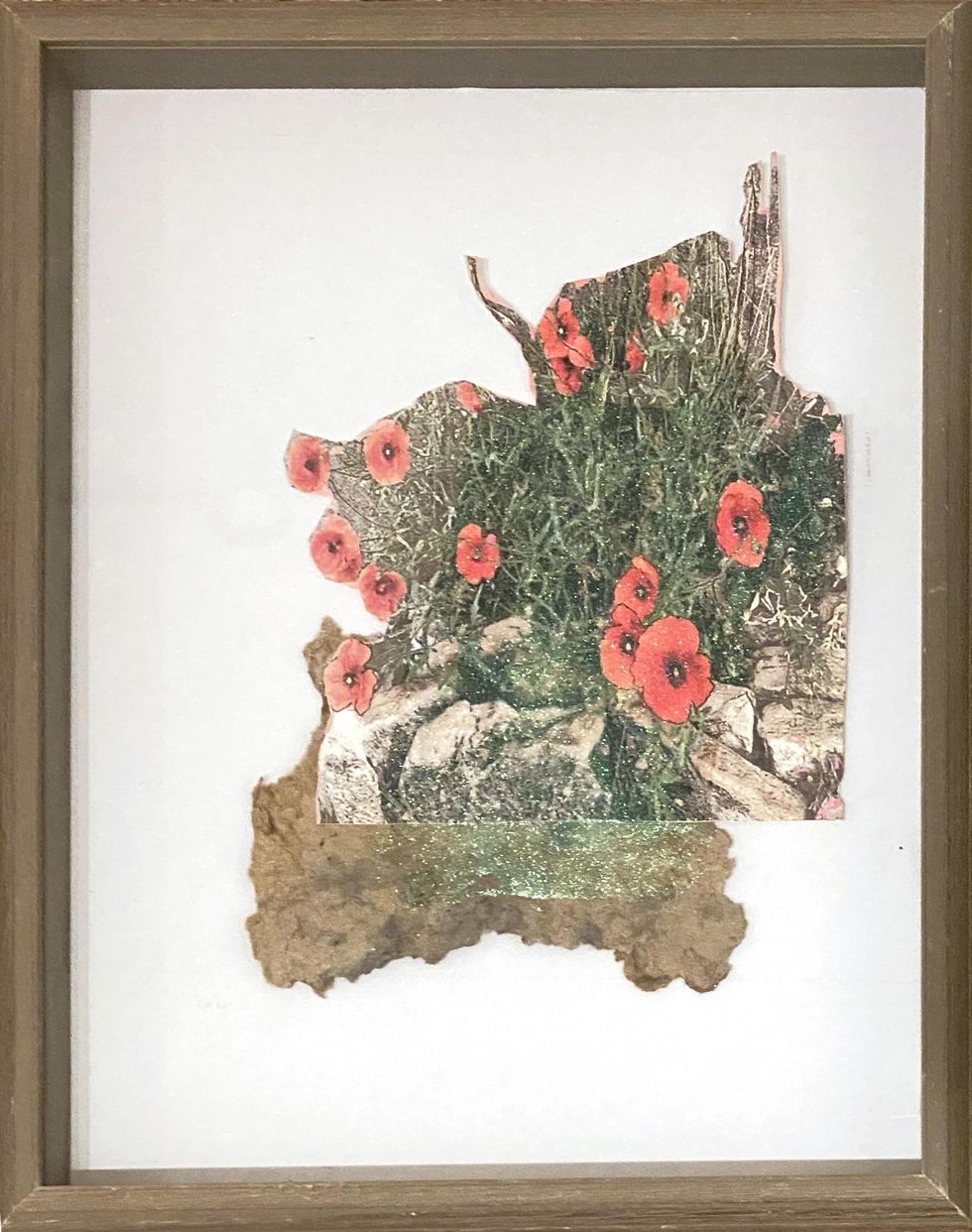 'Pink Flower Variation' by Jonathan Paul Jackson
Art + Entertainment