Docuseries Paints Houston Arts Community as Resilient and Inspired
Filmmaker and artist MoNique LeRoux's new project, currently in production, follows 14 local creatives as they overcome the challenges of 2020.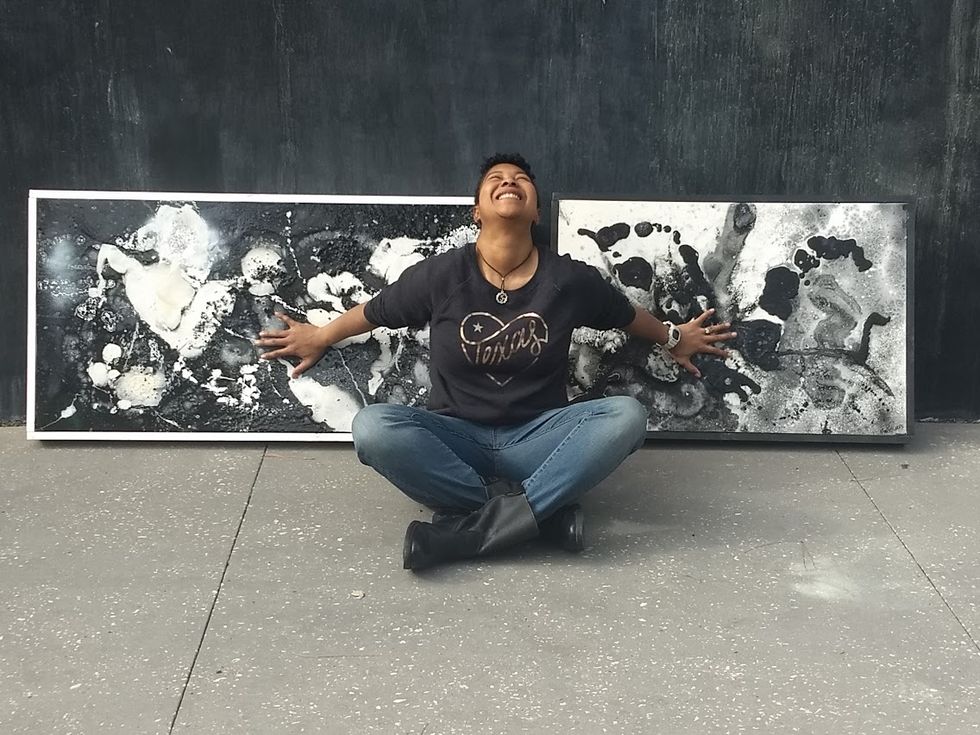 In Covid-era Houston, there's a group of artists determined to bring a set of issues into focus — in a positive light. "This is history in the making," says MoNique LeRoux of the current political, social and economic climate.
---
LeRoux is currently producing a docuseries about Houston creatives who are coping with logistical challenges and anxiety associated with running an art-related business in 2020. Meet Houston's Artists follows 14 multi-level career artists as they continue to create amid a pandemic, recession and period of great social unrest. Throughout the episodes, LeRoux chats with muralist Amy Malkan, figurative painter Hugo Perez, cityscape artist Lauren Luna and others at locations like The Silos and Hardy & Nance Studios. Each episode will primarily be dedicated to a different artist; all episodes will be livestreamed on social media beginning in November.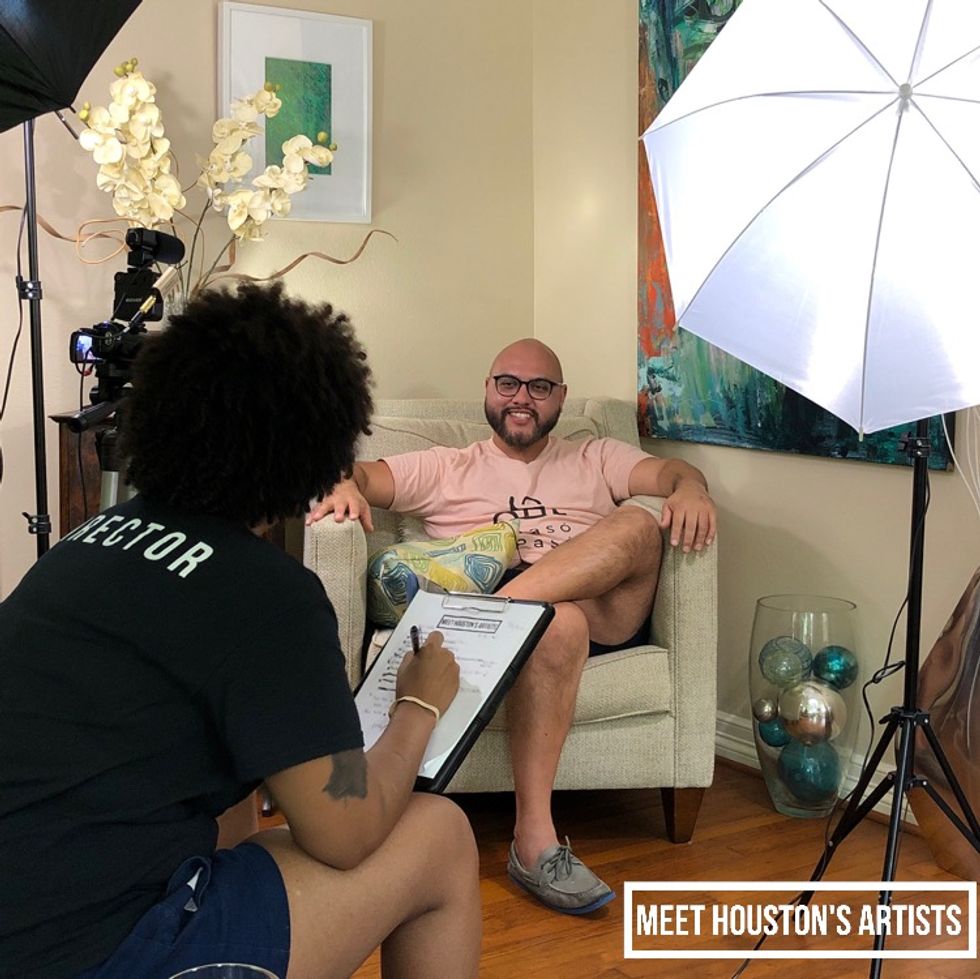 LeRoux interviews artist Hugo Perez for the docuseries.
The filmmaking team felt called to document the current state of the art world, but also to provide a break from the negativity that has seemingly overtaken our screens. LeRoux, herself a full-time artist painting and podcasting from her residential studio, says that the project "beautifully communicates that if there's a will, there is a way" — something she knows a little about.
A military veteran, former cop and ex-firefighter, LeRoux has endured countless challenges and is able to view life from several different perspectives. "I use my past knowledge from being a Hazmat technician and firefighter in my art," she says, referencing her use of fire and chemistry in her resin-laden, 3-D abstract pieces. "I see beauty in destruction at times, much like a reset or rebirth. How colors flow and move — I see them as emotions, and on the canvas is where I have the most control and freedom to express myself."
LeRoux's own artistic journey, including stories about how she met each of the other film subjects throughout her career in Houston, will be documented throughout all of the episodes. Those interested in and inspired by this project can donate to the Meet Houston's ArtistsKickstarter.
AT TOP: Artist and filmmaker MoNique LeRoux with her mixed-media works, 'Emotional Sediment One and Two'
Art+Culture