Sawyer Yards Silos Transformed for 'Sculpture Month,' Which Starts Saturday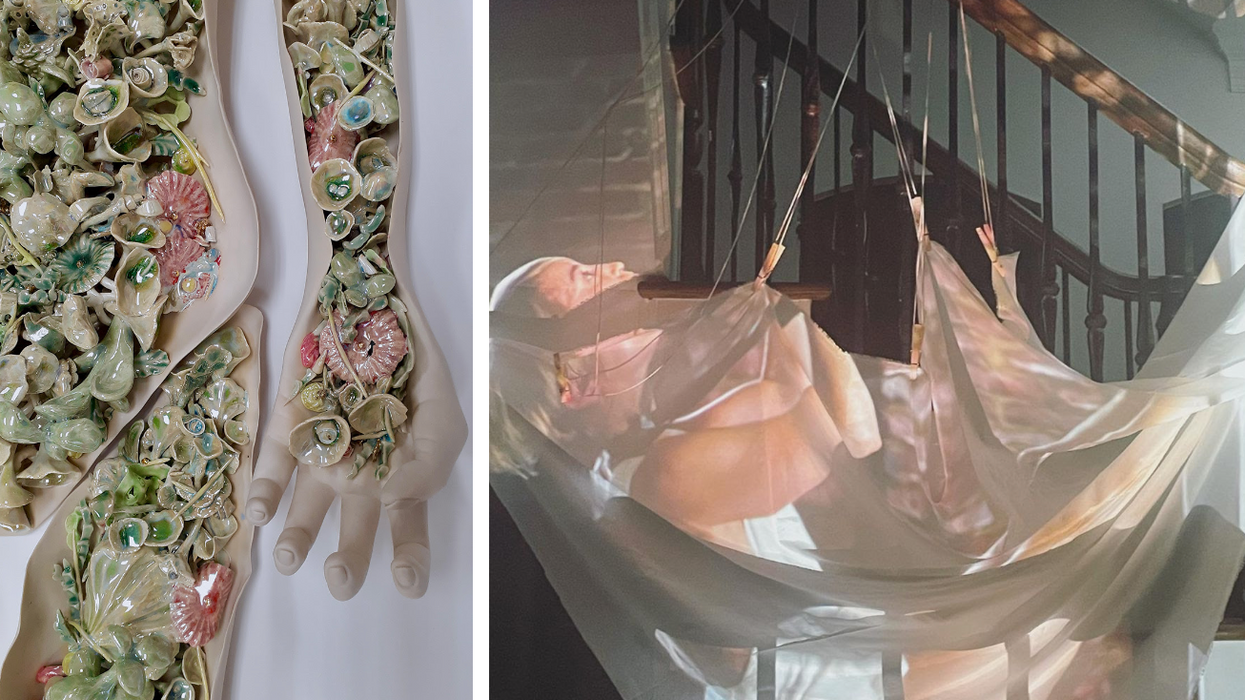 THE TOWERING, INDUSTRIAL grain silos at Sawyer Yards are the site of The Sleep of Reason: The Fragmented Figure, Sculpture Month Houston's seventh annual group show of provocative sculptural and installation art. The dark, dank, cylindrical silos are the antithesis of the traditional "white cube" gallery space, and each year challenge and inspire the participating artists to experiment and expand their creative vision, with results that range from strange and disturbing, to humorous and pretty weird.
---
On view Oct. 7 through Dec. 2, The Sleep of Reason includes works by Frances Bagley, Rabea Ballin, Jimmy Canales, Elizabeth Chapin, Colette Copeland, Jeff Gibbons, Suguru Hiraide, Allison Hunter, Jessica Kreutter, Yuliya Lanina, Nadin Nassar, Steve Parker, Kris Pierce, Hugo Santana, Sarah Sudhoff, James Sullivan, and the late great Jesse Lott, who passed away at age 80 last July.
Upon entering The Sleep of Reason, visitors are encouraged to explore the individual silos and engage with the art at their own pace. All manner of materials are on display, with many artists augmenting their three-dimensional constructions with sound, light, and video. Houston artist Sarah Sudhoff uses photographs and video projections of her body to create startling, three-dimensional images that explore contradictory and harmful societal norms regarding motherhood, healthcare, and physical intimacy. Meanwhile, Elizabeth Chapin's mixed-media portraits on stuffed canvases use fringe, silk, and neon to transform what would be a traditional flat image into a wild, unruly, and very recognizably "Southern" pantheon of three-3D belles and buds. Meanwhile, lurking somewhere in the silos is one of Jesse Lott's iconic, large-scale, humanoid figures, created out of wire and other found objects, standing in tribute to Lott's legacy and as an oracle, its presence offering the viewer a way out of the pervasive angst and anxiety of our age.
The Sleep of Reason coincides with Sculpture Month Houston's fourth Biennial Festival, where over 40 galleries and art spaces across Houston are invited to exhibit a range of three-dimensional art. For more details, and information about upcoming curator and artist tours and musical performances, follow Sculpture Month Houston or visit their website.
Art + Entertainment